Linux is a series of open-source Unix-like operating systems based on the Linux kernel, an operating system kernel first released on September 17, 1991, by Linus Torvalds. Some of the most popular Linux distributions are Debian, Fedora, and Ubuntu. Linux is often wild-used among programmers. Following are the main reasons why Linux stands out:
Multi-User − Linux is a multiuser system. It means multiple users can access system resources like memory/ram/application programs at the same time. 
Security − Linux provides user security using authentication features like password protection or controlled access to specific files and adds encryption of data.
Portable − Portability means software can works on different types of hardware in the same way. Linux kernel and application programs support their installation on any kind of hardware platform.
Open Source − Linux source code is freely available and it is a community-based development project. Multiple teams work in collaboration to enhance the capability of the Linux operating system and it is continuously evolving.
However, one con of Linux is it is not compatible with Windows-only programs. A common example is you can't play Windows PC games on a Linux computer. Fortunately, there are many tools that make it possible for users to play Windows PC games on other operating systems such as Linux and macOS. 
Play Windows Games on Linux - with EaseUS OS2Go
In this article, we will introduce a third-party tool - EaseUS OS2Go, which allows users to play Windows games and even run Windows systems on Linux computers. The way EaseUS OS2Go works is to create a portable USB drive with a Windows computer. Once created, users can carry the USB drive anywhere and use it on any computer. And all data and programs, including the PC game, on the system drive, will be accessible on the target computer.
Now you can download EaseUS OS2Go, and follow our guide to creating a portable Windows USB drive.
How to Create A Portable Windows USB Drive
Things You Need:
A capacious USB drive. (At least larger than your system drive used space)
A bootable Windows computer.
Make sure the game you want to play is installed on the system drive of your prepared Windows computer.
Step 1. Install EaseUS OS2Go on your Windows computer, it will display your system drive's used space. Plug in a USB drive that is larger than the system drive used space. Choose the target USB drive and click Next to continue.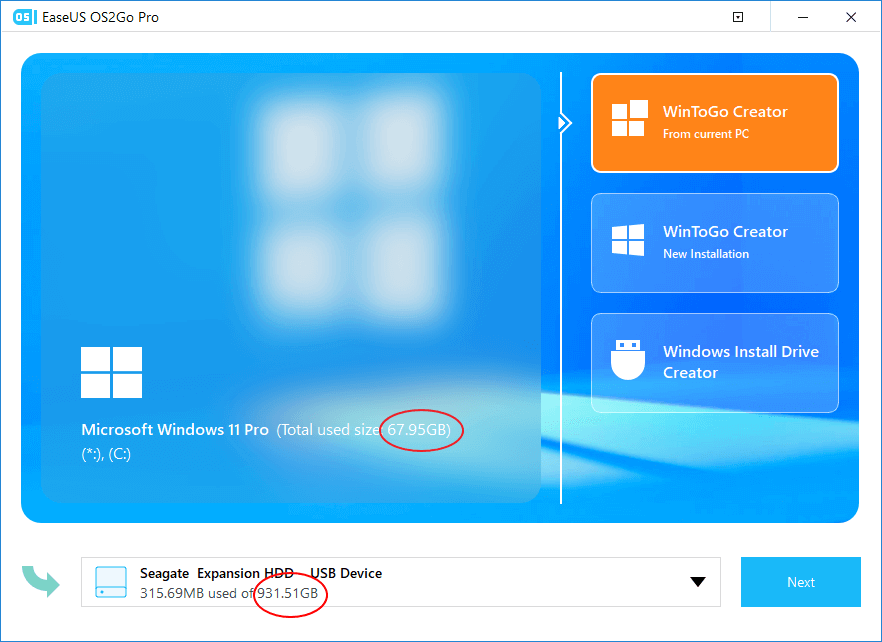 Step 2. EaseUS OS2Go will notify you that the following operation would delete all data on your drive. Make sure that you have backed up all the important data. Click the Continue button to proceed.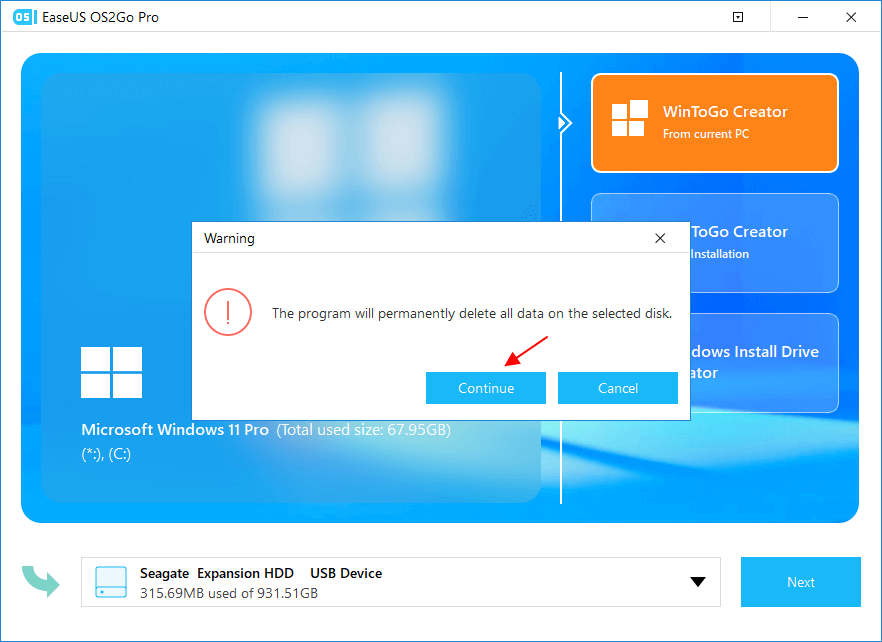 Step 3. Adjust disk layout. The default disk layout on the target drive will be exactly the same as the resource drive. You could also edit the layout according to your needs. Tick the option there if you're using a Solid State Drive as the Windows bootable drive. Next, click Proceed.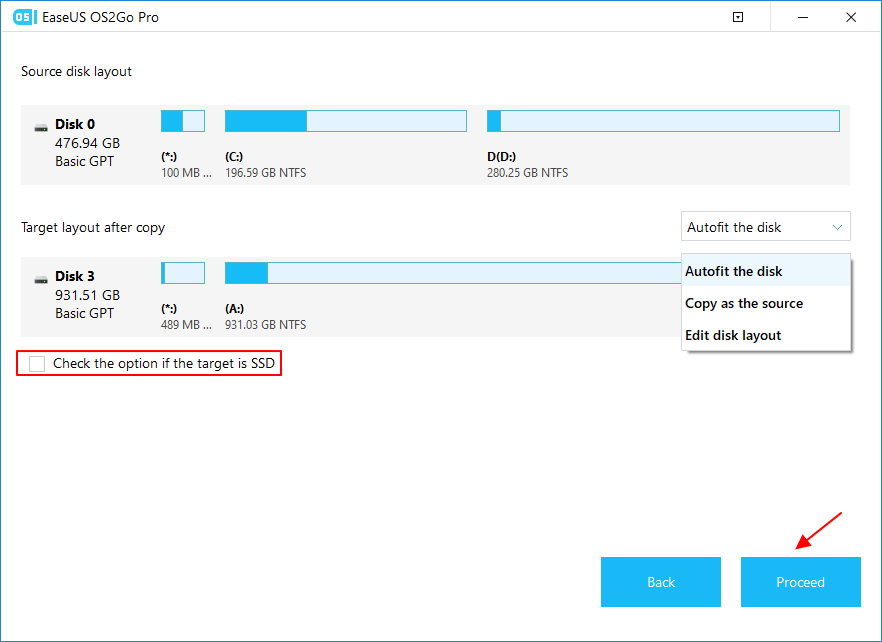 Step 4. Then EaseUS OS2Go will start to create the portable USB drive. It usually takes a while depending on your OS and Network condition. When the progress reaches 100%, the USB drive should be bootable now.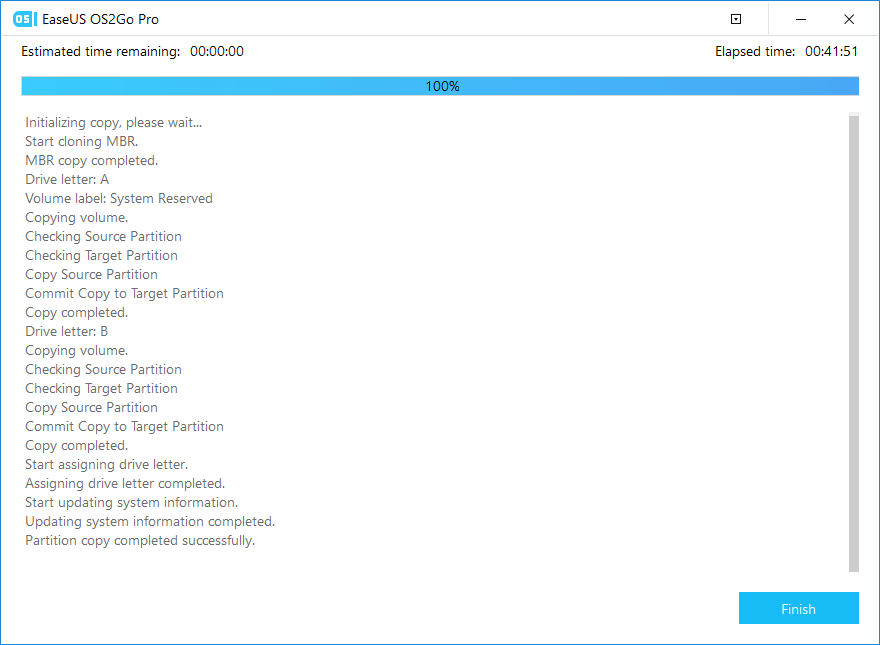 Step 5. Insert the portable Windows USB and start your computer. Press the required key (F2, DEL, F10...) to access BIOS. Choose to boot from the USB disk.
Note: Please make sure that the boot mode (UEFI or Legacy) of the portable USB and your target computer are the same, otherwise you may not be able to boot.
Now you can play Windows games on your Linux computer.
Play Steam Games on Linux Computer with Steam Play
As one of the biggest game distribution platforms, Steam doesn't ignore Linux users. It has developed a fork of WINE, called Steam Play. With Steam Play, Linux users can play games that are available on Windows only. Here are the steps of how to apply Steam Play.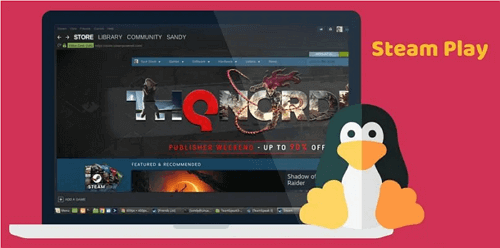 Step 1. Install Steam on your Linux computer and log in with your account.
Step 2. Run Steam client. On the top left, click on Steam and then on Settings.
Step 3. Enable Steam Play Beta. On the left side, find the Steam Play option, click and check on the corresponding boxes.
Enable Steam Play for supported titles (You can play the whitelisted Windows-only games)
Enable Steam Play for all titles (You can try to play all Windows-only games)
Step 4. Save your changes, click "OK" to confirm.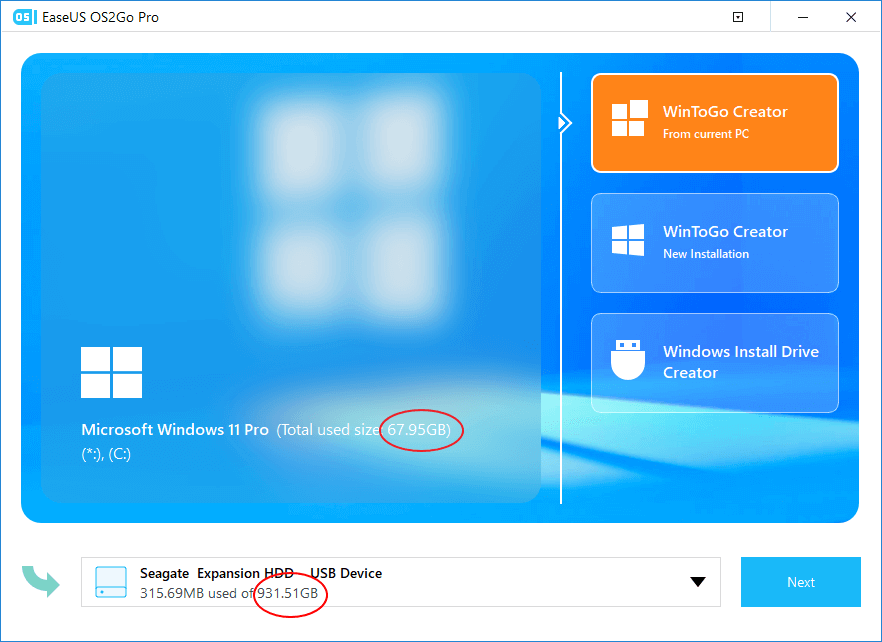 Sum Up
For anyone who wants to play Windows-only games on Linux PCs, creating a portable USB drive with a Windows system and games installed is the most cost-efficient choice. In this way, we highly recommend you use EaseUS OS2Go as a helper. If you only want to play Steam games on Linux, you can explore Steam Play.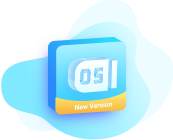 EaseUS OS2Go
Create portable Windows to USB
Copy installed Windows OS to USB
Clone Winodws OS drive to USB
Run Windows 11 on any PC
Run Windows 11 on unsupported PC
Run Windows 11/10 on a Mac
Download Now