Overview of Lexar USB Format & Repair
Your Lexar JumpDrive USB flash drive will bring you troubles when it is corrupted, becomes inaccessible, fails to work, doesn't show full capacity, refuses to format due to write protection or other unknown reasons, etc. When any of these problems occur, a Lexar USB format is required to repair the Lexar JumpDrive USB flash drive in order to make it work properly.
Following are some of the irritating situations that can be fixed by formatting:
Lexar USB flash disk doesn't show full capacity in disk utility
Windows is unable to complete the format Lexar USB flash drive
Lexar USB flash drive is not formatted, do you want to format it now
Can't delete partition or copy files, because Lexar USB flash drive is write-protected
Lexar USB flash drive is not working, detected or recognized in Windows 10/8.1/8/7/XP/Vista
However, if you format your Lexar USB directly to repair it, you will undoubtedly lose all the files on it. Then here comes the question: How to repair your Lexar USB drive by formatting without losing any data? When there is a problem on your Lexar USB which you need to solve by formatting, the files on your flash drive is generally inaccessible. At this moment, it's advisable for you to recover data from your Lexar USB in advance, and then format it with a Lexar USB format tool.
How to Format/Repair Lexar USB Without Losing Data
To repair your Lexar USB flash drive by formatting without data loss:
Procedure 1. Recover Data from Inaccessible Lexar USB Flash Drive
EaseUS disk recovery software - EaseUS Data Recovery Wizard is able to recover data from your inaccessible Lexar USB. Actually, it supports the data recovery from USB flash drive, memory card, SD card, local/external hard drive, and many other conventional storage devices. When the files on your storage device are inaccessible to you, you can successfully use this tool to recover it to somewhere else and then formatting your USB without any worries. Even if you want to fix a corrupted flash drive without formatting, it's a good choice to perform data recovery before the repair since there is still a possibility of data loss during the fix.
 Notice:

Stop using your USB flash drive once you lose files on it, in case the newly produced data overwrites the entries to the lost files.
Step 1. Connect USB to your PC and run USB data recovery software.
Connect the USB flash drive on which your files to your computer and launch EaseUS USB data recovery software - Data Recovery Wizard on your PC.
Select your USB drive under External Devices and click Scan to start finding your lost files.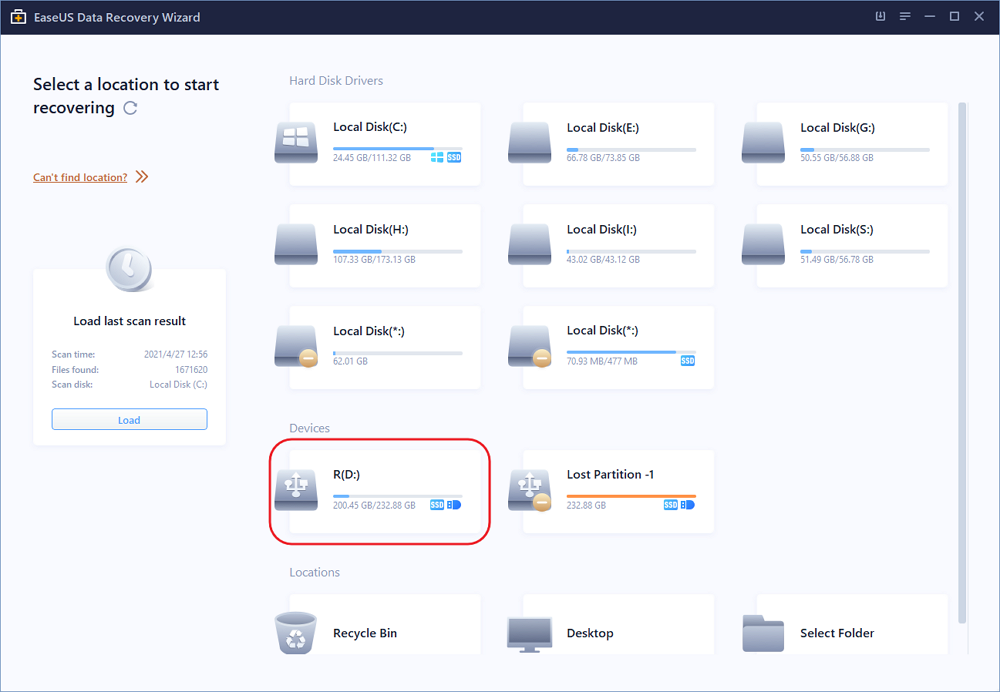 Step 2. Scan to find all lost files from USB.
EaseUS Data Recovery Wizard will thoroughly scan your USB flash drive and find all your lost data on it.
Step 3. Restore all lost files from USB.
After the scanning process, you can check and preview found USB files in this program.
"Deleted Files" is for you to find deleted files. And "Lost Partition Files" is quick access to find formatted data.
Double-click the files to preview and choose available ones, click "Recover" to save them to a secure location on your PC or other external storage devices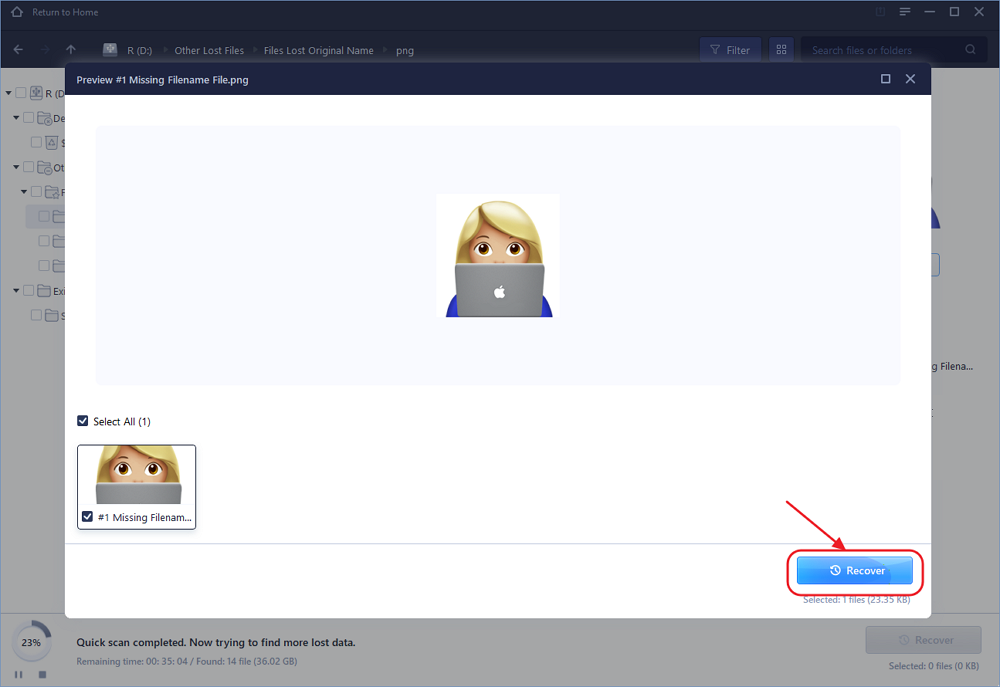 After retrieving your data, you can repair the Lexar USB drive by formatting it with professional USB formatting tool.
Procedure 2. Format the Lexar USB to Repair It
EaseUS partition tool - EaseUS Partition Master can help you format your Lexar USB effectively. It can not only work as a Lexar USB formatting tool but also help you deal with all disk-related jobs in complex situations with ease. In addition to helping you format your Lexar USB flash drive, SD card, memory card, partition, hard drive, etc., there are many other attractive features it has.
Download EaseUS Partition Master here and follow the steps below to format your Lexar USB with a few simple clicks.
Step 1. Select the USB drive to format.
Connect your Lexar USB to your computer. Launch EaseUS partition software. Right-click the USB drive and choose "Format".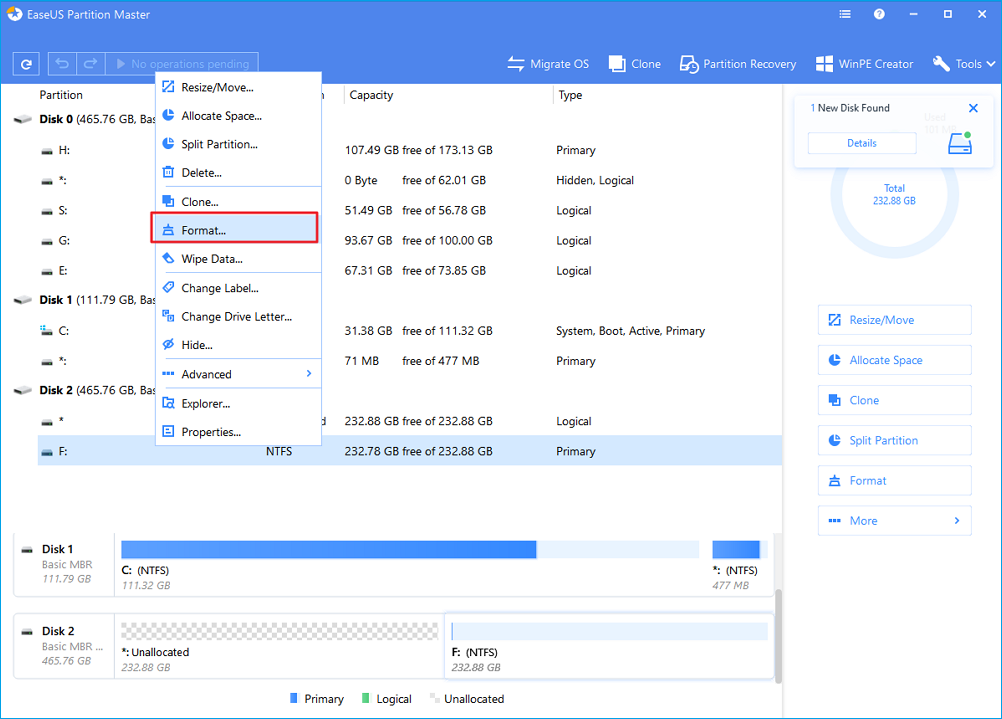 Step 2. Set the drive letter and file system.
Assign a new partition label, file system (NTFS/FAT32/EXT2/EXT3), and cluster size to the selected partition, then click "OK".
Step 3. Check the warning box.
Click "OK" if you see the Warning window. Since you have recovered data from your USB in advance, don't worry about data loss here.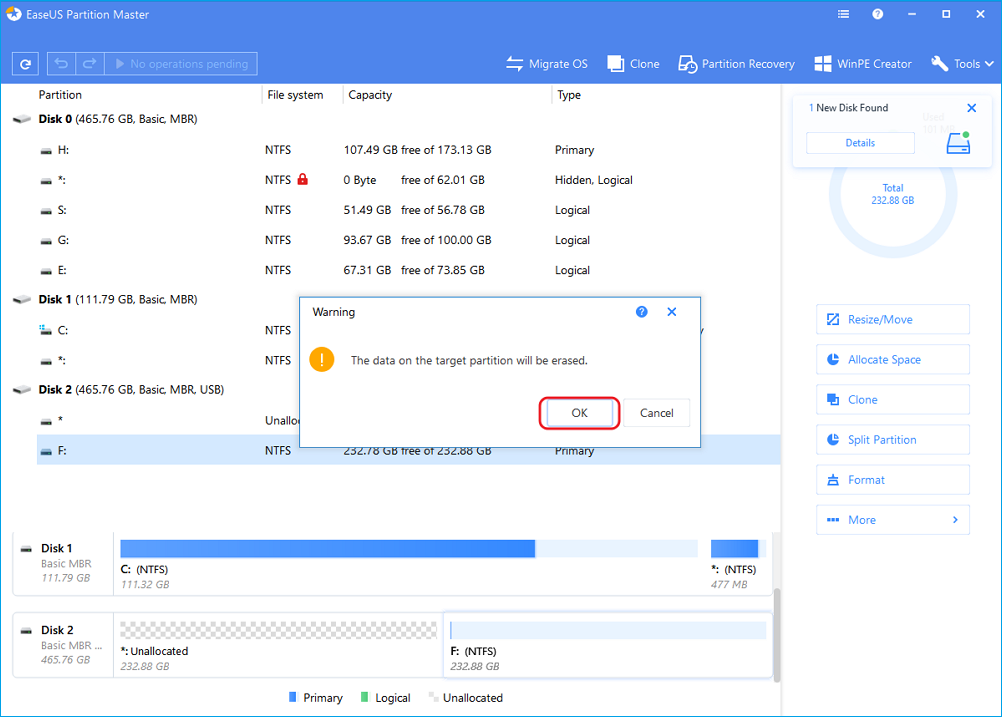 Step 4. Apply the changes.
Click the "Execute operation" button first, and then click "Apply" to format the USB drive.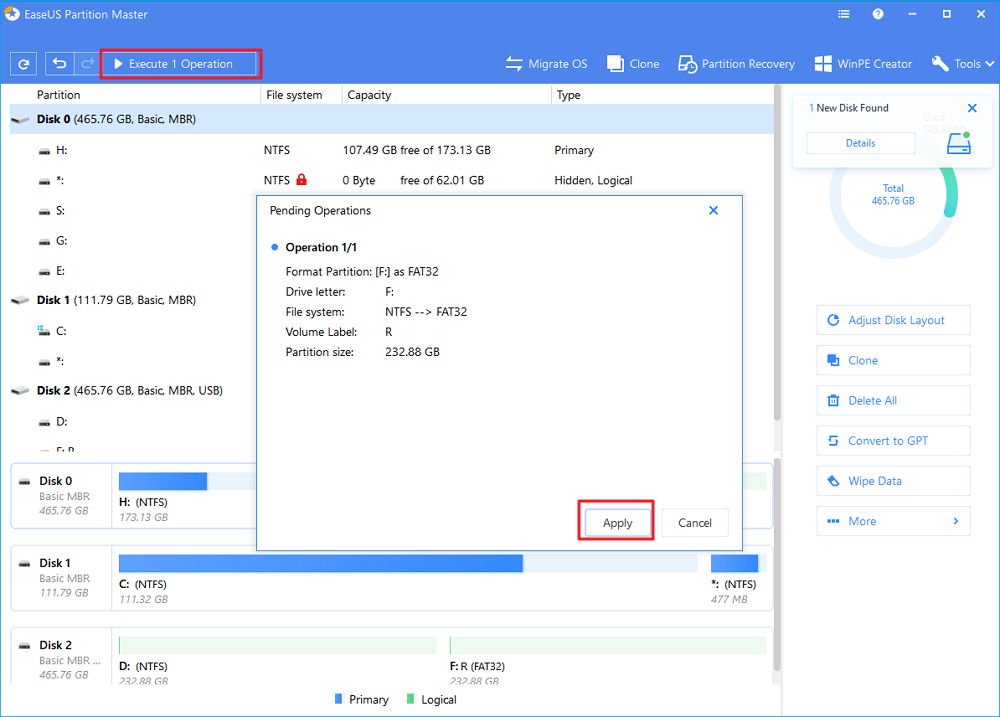 If the Lexar USB drive is write-protected and unable to format, please try to remove the write-protection before formatting it with EaseUS Lexar USB format tool. For more details, refer to the article about "The disk is write-protected".
The Bottom Line
To prevent data loss disaster that might happen during Lexar USB flash drive repair process, recover your data from the Lexar USB flash drive before formatting. EaseUS Data Recovery Wizard, a reliable data recovery tool, and EaseUS Partition Master, a USB flash drive repair tool, are the keys for successful Lexar flash drive repair. Whenever you have data recovery related or disk related problems on your storage device, download the programs and follow the tips above for help.