Overview of Deep Scan Data Recovery
A professional explanation of deep scan embedded in multiple specialized data recovery software is said to be a recovery module using RAW searching technology that allows users to scan missing data sector by sector.
If one data recovery program comes with a deep scan option, it distinguishes itself as a top-notch, powerful and highly efficient recovery utility that is able to scan & find as much data as you wish.
Best Deep Scan Recovery Tool
The capability of deep scanning hard disk makes most of data recovery software outstanding among customers, however, it's still necessary to introduce the best piece to you due to the following deep scan problems people posted on social networks and forums.
xxx deep scan stuck at 0%, 5%, 16%...25% of deep scan and won't complete.
xxx deep scan stuck at restoring folder structure, building a new directory, etc.
To reduce the chance of encountering deep scan stuck, not responding, crash or hangup issue, first of all, make sure you are not using a data recovery software crack, then try to use the best deep scan recovery tool we recommend here. It's EaseUS Data Recovery Wizard.
Download Free Deep Scan Data Recovery Software for RAW Data Recovery
EaseUS data recovery has both free and trial versions. If you have a slight amount of data to be retrieved less than 2GB, you can go to its file recovery software page or just click the below download button to free download the deep scan recovery tool.
Using deep scan of EaseUS Data Recovery Wizard, you should be given the utmost chance of any deleted, formatted, hidden or virus infected data files recovery, as it employs the cutting-edge RAW searching techniques, which makes it go ahead of its competitors.
Guide: how to use EaseUS Data Recovery Wizard deep scan
1. Download and install EaseUS Data Recovery Wizard on your computer.
2. Use the data recovery tool to search for and recover your lost data.
Choose a storage location or a specific folder where your data was lost and then click the Scan button.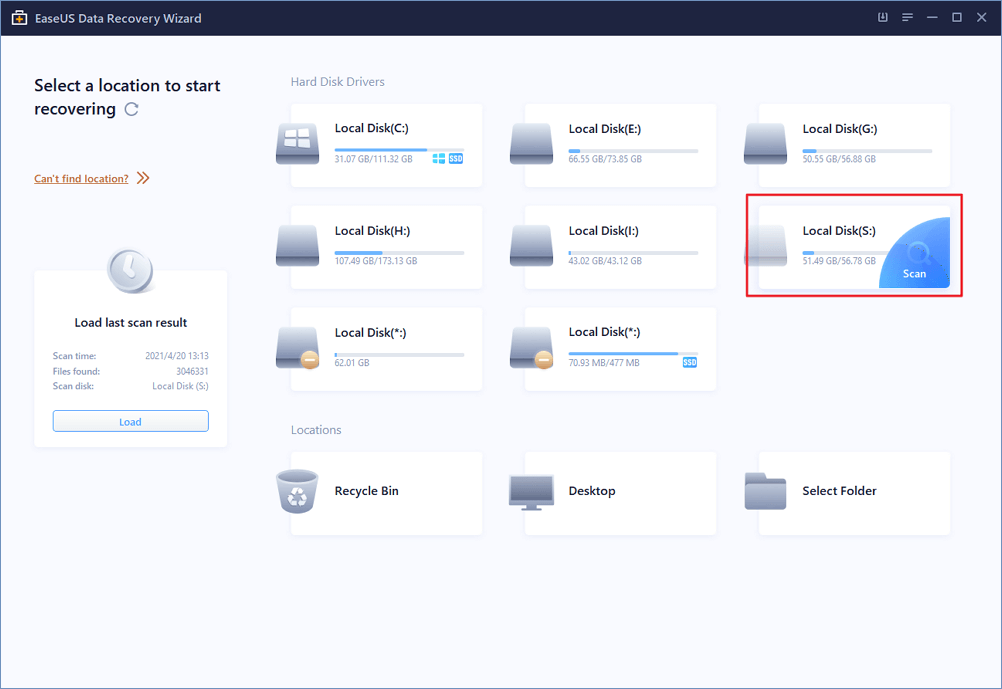 When the scan is complete, locate the recoverable files or folders from the list of scan results.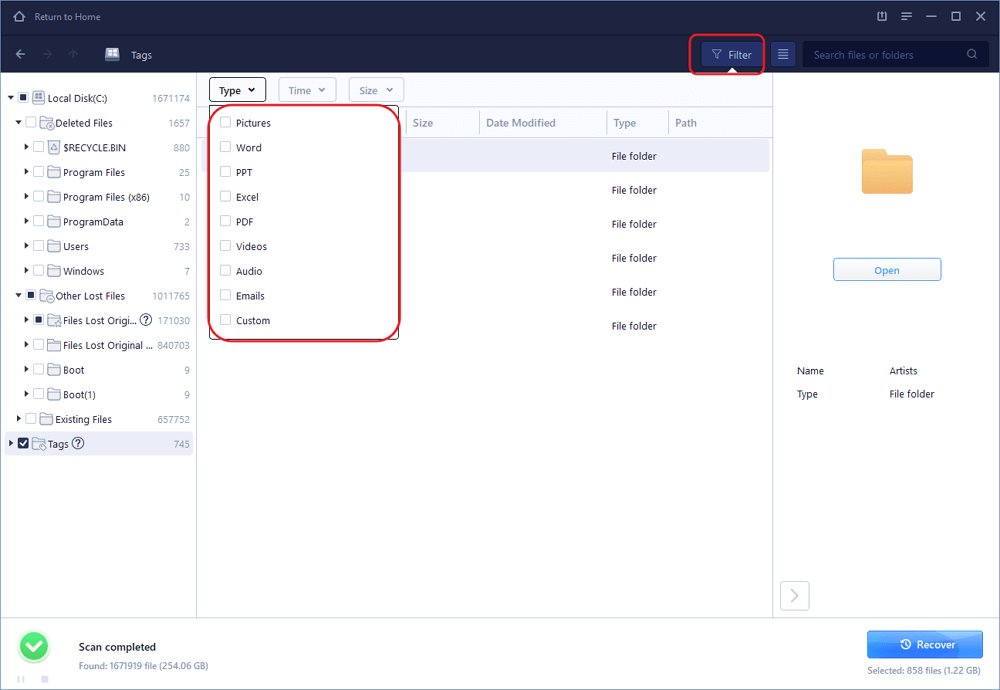 Select files and then click the Recover button. When choosing a location to save the recovered data, you should not use the original drive.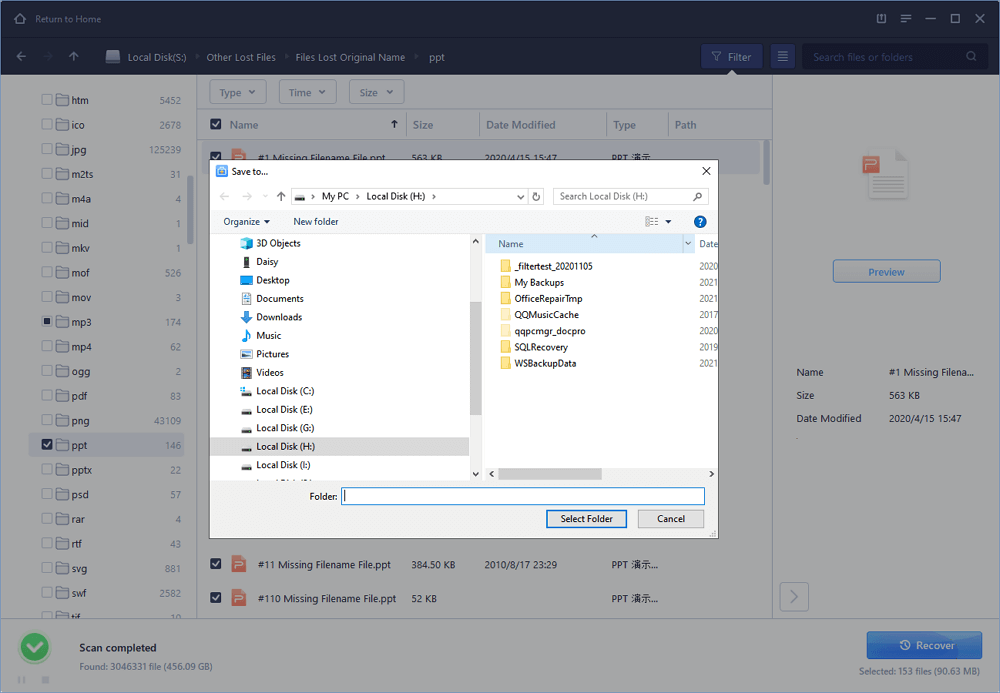 Reminder 1. If your selected files exceed the supported size limit, you have to purchase an activation key to upgrade the free version to a pro one.
Reminder 2. In case EaseUS deep scan recovery tool had the stuck issue we mentioned above, do not even worry. You can ask for help from the help page about how to troubleshoot hangup issue during a deep scan, or just contact the technical support via live chat or email. It's 24x7 available.