Overview of JPG/JPEG/PNG Recovery Software
The digital camera is popular because you can use it to take photos without film or extra cost involved. However, a big problem with the digital camera is that you may run into the risk of losing your precious digital photos from its media card after some improper operations or unexpected accidents. On this page, you can find powerful JPG/JPEG/PNG recovery software to get back your lost pictures with ease.
First, you can learn some factors that may cause digital photo loss, then you can effectively avoid the problem.
You may encounter digital photo loss on hard disk, camera media card, external ZIP/USB drive, removable smart media, memory stick, SD cards, etc. due to below disasters:
Accidental deletion
Storage media formatting
Some other reasons such as power failure
Virus infection, etc.
How to Recover JPG/JPEG/PNG Files
When suffering unexpected photo loss in any one of the above situations, you can use a professional data recovery software to get back your precious pictures. Here EaseUS recovery software is recommended. It is qualified to retrieve JPG/JPEG/PNG images with a few simple clicks.
You may become curious about how it works. Actually, it can quickly scan your storage media such as hard disk, memory card, USB drive, SD cards etc to search for the lost pictures and then exported them to your PC.
Next, you can read the detailed steps:
First, get to know some useful features when you recover deleted pictures:
Filter: it provides a quick way to wanted files. To find wanted pictures, choose "Graphics" in the Filter list.
Search: search for an exact file name or file type. For example, type .png, .jpg, .jpeg, .tif, etc. in the search box to search for the specific types of pictures.
Second, follow a detailed guide to recover deleted pictures:
Step 1: Choose a location.
Choose the drive with the correct drive letter (it can be a local disk or an external device) and click the Scan button.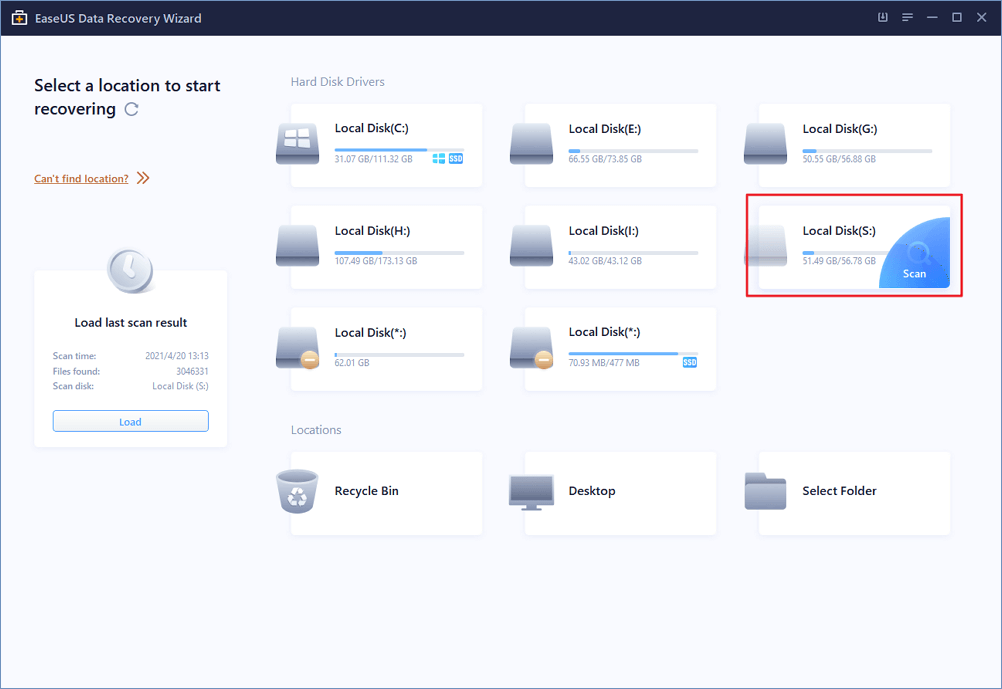 Step 2: Scan the lost data.
It won't take long for EaseUS Data Recovery Wizard to find deleted contents on the selected drive. Soon, the "Deleted files" result comes out. After the scan is over, there are many scan results showing up under different categories.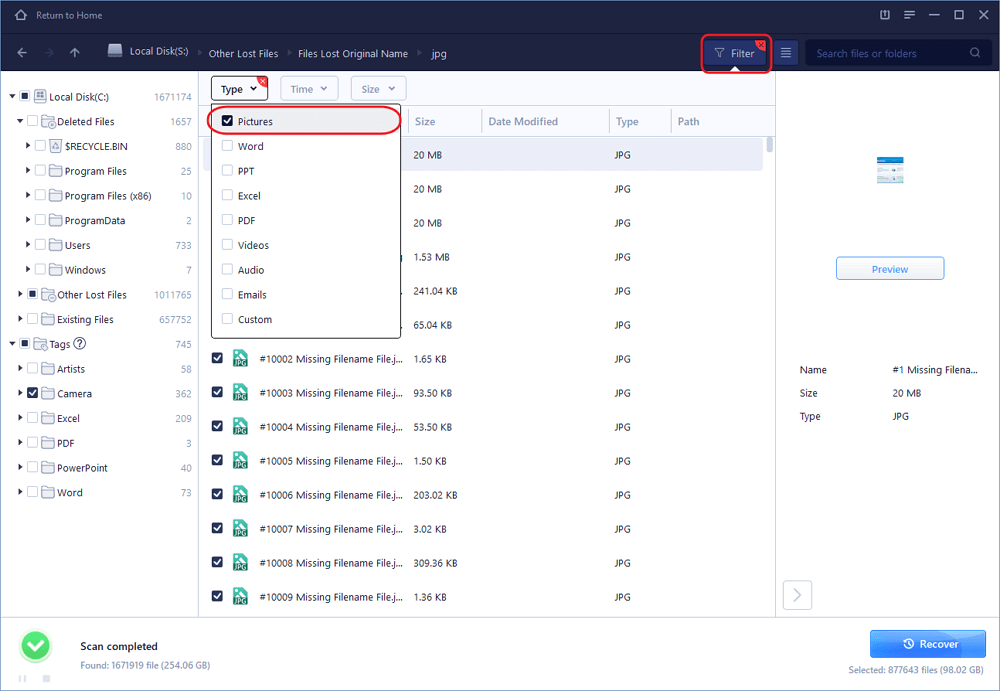 Step 3: Filter pictures and recover.
See? To recover deleted or lost photos with EaseUS Data Recovery Wizard, the best data recovery software, is just so easy. You can also follow the guide taught above to get other lost files such as office documents, videos, music, emails, etc. back now.