As we know, one physical disk can be divided into several partitions (the drive letters such as C:, or D:), they are also called "volumes". Once a hard disk is divided into several partitions, directories and files of different categories may be stored in different partitions. More partitions provide more control but too many may become cumbersome. 
Actually, many users have the experience that system can not find partitions. The problem can occur when the partition is corrupted, deleted or get lost due to other reasons. And in this situation, if you want to access to these files on this partition, you have to find a partition recovery or repair solution first. Next, we will show you how to manage the job step by step. 
Recover corrupted or lost partition using EaseUS partition recovery software
When you could not see partition you need in Windows Disk Management, it might be lost and the data on it could be lost with the partition table. Actually, the partition was not really lost, even if partition table was destroyed by virus or deleted accidentally. If partition table was destroyed by virus or other defects, professional partition recovery software - EaseUS Partition Recovery can help you to do damaged partition recovery. And here we recommend you backup your data in case of any accident.
EaseUS Partition Recovery is partition recovery software for hard disk. It is exclusively designed to recover the deleted or lost partitions on hard drive. EaseUS Partition Recovery runs under Windows 2000, Windows XP, Windows 2003, Windows Vista, Windows 2008 and Windows 7. (Try EaseUS Data Recovery Wizard to recover data from deleted or lost partitions on dynamic disk or GPT disk.)
Step 1. Run EaseUS Partition Recovery on your PC.
Select the disk or device where you lost partition(s), click "Scan" to continue.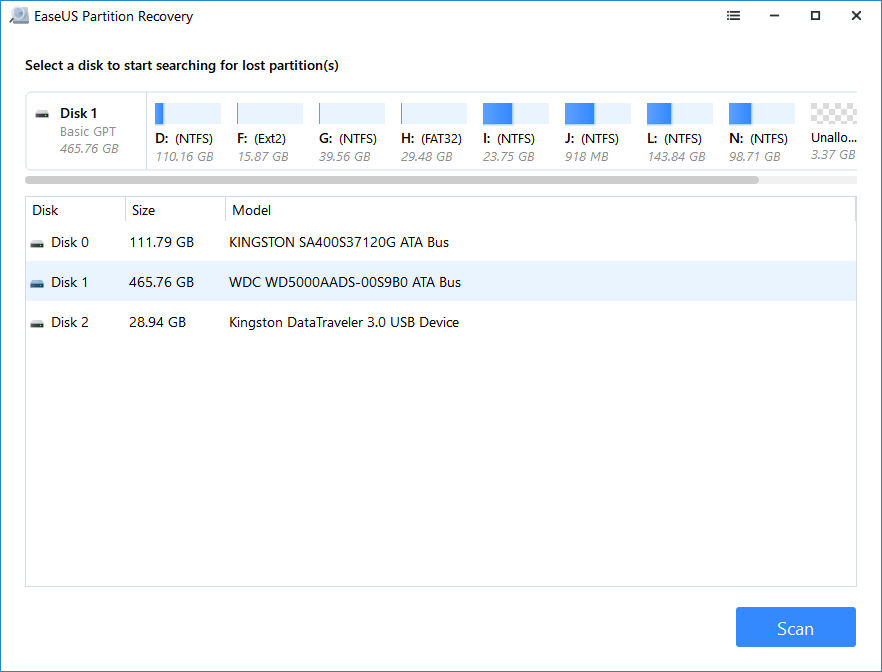 Step 2. Wait for the scanning process to complete.
Let the program scan the selected disk and find the lost partition(s).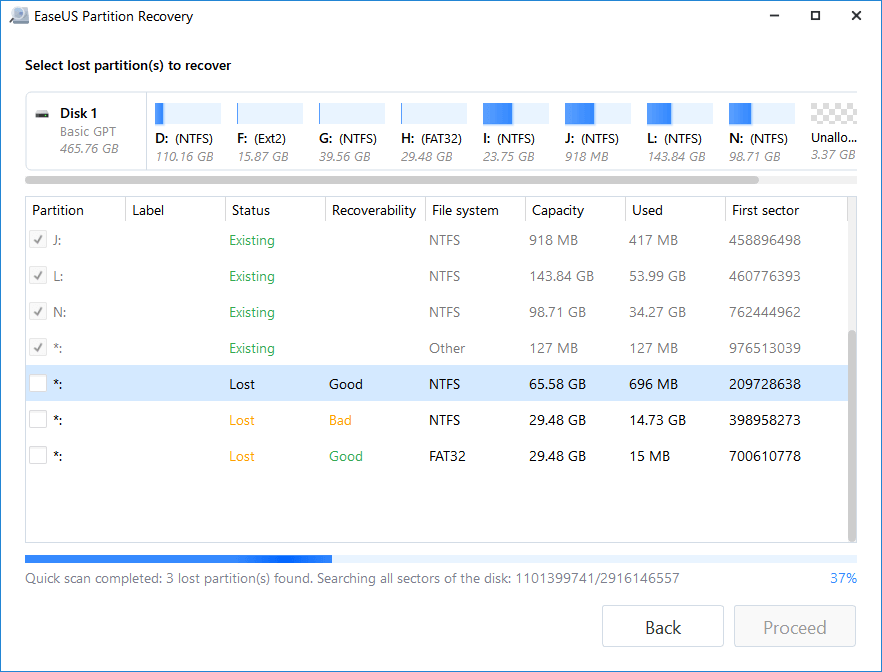 Step 3. Preview and restore the lost partition(s).
Double-click on the partition which is marked as "Lost" with "Good" recoverability.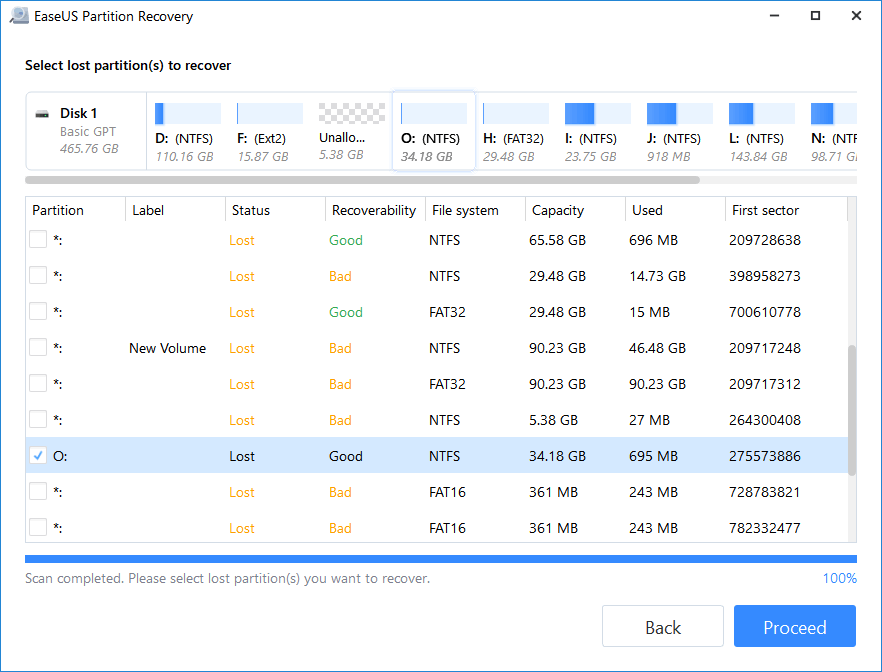 Preview the content of the lost partition. Click "OK" and click "Proceed" to start restoring the lost partition.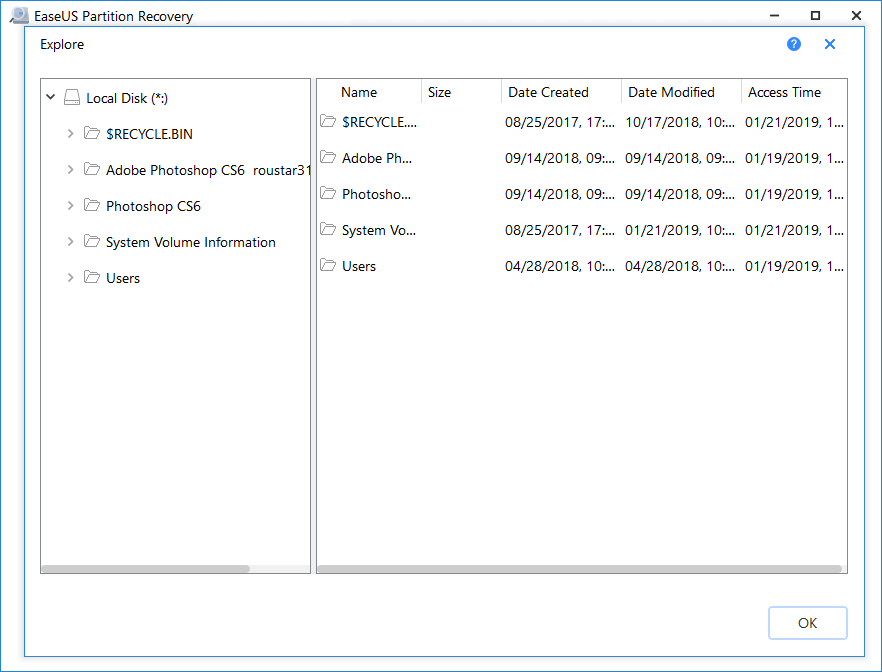 Step 4. Click "Recover Now" to finish the partition recovery process.
Note: If the program warns you that there is a conflict, back up the listed partition with essential data to an external hard drive first. Then execute the final operation to restore your lost partition.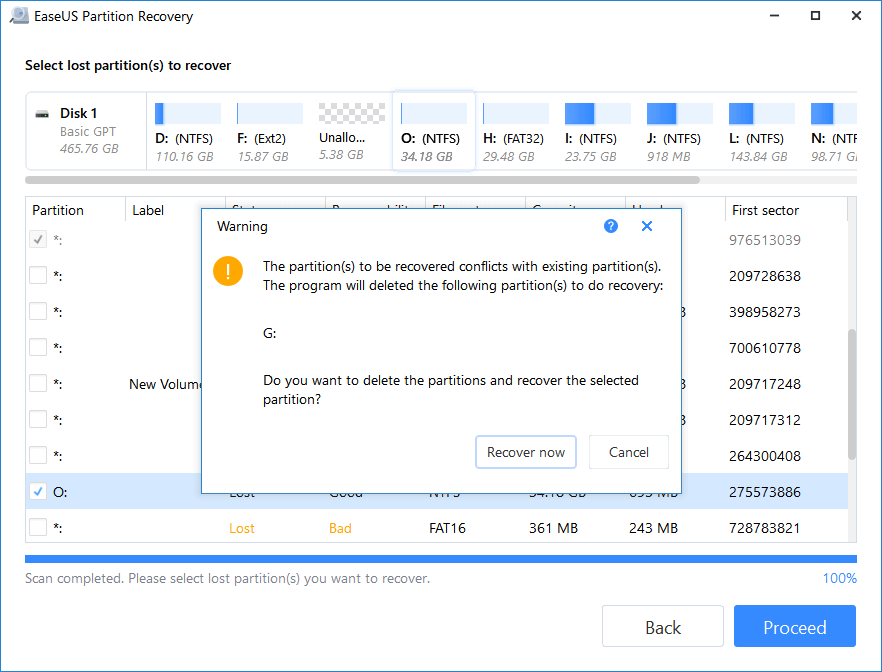 Expanded Knowledge - What are the purposes for partitioning
We can conclude the purposes of partitioning as the following:
(1) Keeping Operating System files, frequently used programs and user data near each other.
(2) Having an area for Operating System virtual memory swapping/paging.
(3) Having cache and log files separate from other files.
(4) Use of multi-booting setups, which allow users to have more than one. For instance, one could install Mac OS X, Microsoft Windows or others on different partitions of the same hard disk.
(5) Protecting or isolating files, to make it easier to recover data from corrupted partition. Other file systems won't be affected and the drive's data may still be salvageable if one of partitions is corrupted.
(6) Raising overall computer performance on systems with smaller partition is more efficient.
Connect the device - external hard drive, USB or SD card on which you lost partition to your PC in advance.
EaseUS Partition Recovery
Recover lost, deleted and missing partitions
Support partition recovery with multiple file systems
TRY IT NOW