How many of you guys ever think about how to recover deleted files from Windows 10? Though how to restore deleted files from Windows problem happens all the time, it still hurts sometimes when we cannot find complete undelete methods to get Windows 10 deleted files back. What will you do if you carelessly deleted important Windows 10 files or how to perform recycle bin recovery Windows 10? Any recommended solutions for file recovery software?
Here in this article, we'd like to introduce you some free, secure and effective methods to help you recover deleted files from Windows 10 easily.
Free methods to undelete/restore/recover deleted files from Windows 10
Here we'll introduce you three free methods to help recover deleted files from Windows 10.
No.1 Restore deleted files from recycle bin
If you lost or deleted files from your Windows 10 desktop, you can try to restore them from recycle bin. You can open the recycle bin, choose files inside and right-click them by choosing "Restore".
No. 2 Created file with original lost file name
If you can not find any files in the recycle bin, you may try this method. Create an exact same file with the same name of lost files. Check "Properties", choose "Previous Version" and select the right file version to restore. It requires you remember all lost files names. And this may not work for restoring some media files like videos or audios. But if you wanna restore document files, this will help.
No. 3 Free Windows 10 data recovery software
If you find the above two methods can not work for your case, then you may need a professional data recovery tool. Here we recommend you to try EaseUS free recovery software. It's 100% secure and free to restore lost data. It supports to recover up to 2GB files for free in Windows 10. No risks will be met. How to get it? Click the download button and you can get a free Windows 10 data recovery software right now. Then you can recover deleted files from Widows 10 directly.
Recover Deleted Files from Windows 10 with EaseUS Data Recovery Software(Video Tutorial Included)
If you need to restore more than 2GB files and data on your computer, a professional data recovery software or method is what you need. Losing files on Windows 10 may seem not a big case. But it may still lead to serious loss. To rescue the loss, you may upgrade the free data recovery software into a pro version - EaseUS Data Recovery Wizard. It offers simplified operating steps with powerful data recovery capacity for inexperienced users to solve complex data troubles like Windows 10 ntfs recovery.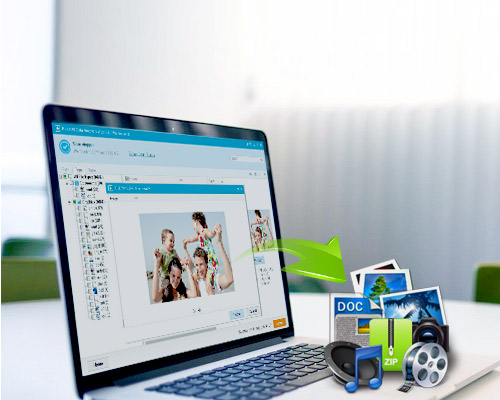 Do not ever bother how to recover deleted files from Windows 10 anymore. EaseUS Data Recovery Wizard can do more for you. You may download it right here and apply it to help you out of complex data cases. Follow below video tutorial and recover deleted files from Windows 10 with professional EaseUS Data Recovery Wizard now: