Many people who's ever used a computer has experienced the sufferings of losing important files caused by different reasons. And fortunately at most times what's lost can be found and retrieved. In this page you can find the simple way to recover lost files.
Restore deleted files from Recycle Bin
First when you find you lost your important file, you can double-click on the Recycle Bin in Windows to see if the file is there. If you find the file, drag it to the desktop. Or click on the file and click "Restore" button in the drop-down menu to return the file to its original location. Otherwise, you can choose to use EaseUS Data Recovery Wizard, a powerful online file recovery utility to fins and recover lost files.
How to recover lost files with EaseUS data recovery software
Now you can download EaseUS Data Recovery Wizard and start to recover your lost files with simple steps. One thing you must be clear is that you should install the software on other partitions instead of the one where you lost your data.
Step 1. Launch EaseUS Data Recovery Wizard and select disk partition or storage location where you lost files and click "Scan".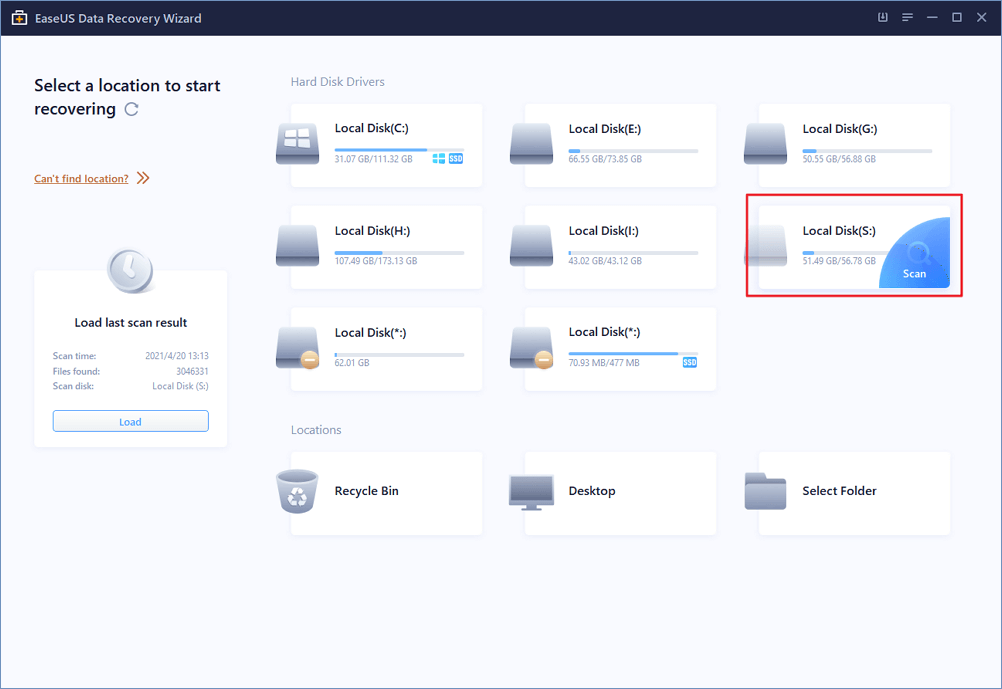 Step 2. EaseUS Data Recovery Wizard will start a quick scan to find lost files;
After the quick scan, a deep scan will automatically start to find more files;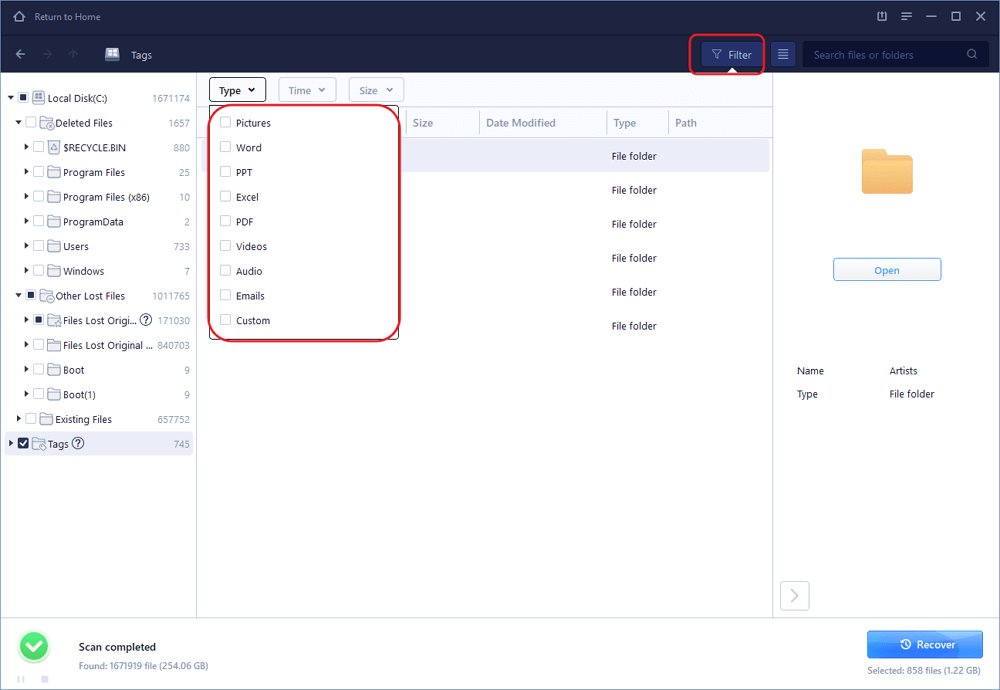 Step 3. Preview and restore lost files;
You can preview found data by file types, select found files and click "Recover" to save them to another safe spot in PC/storage device.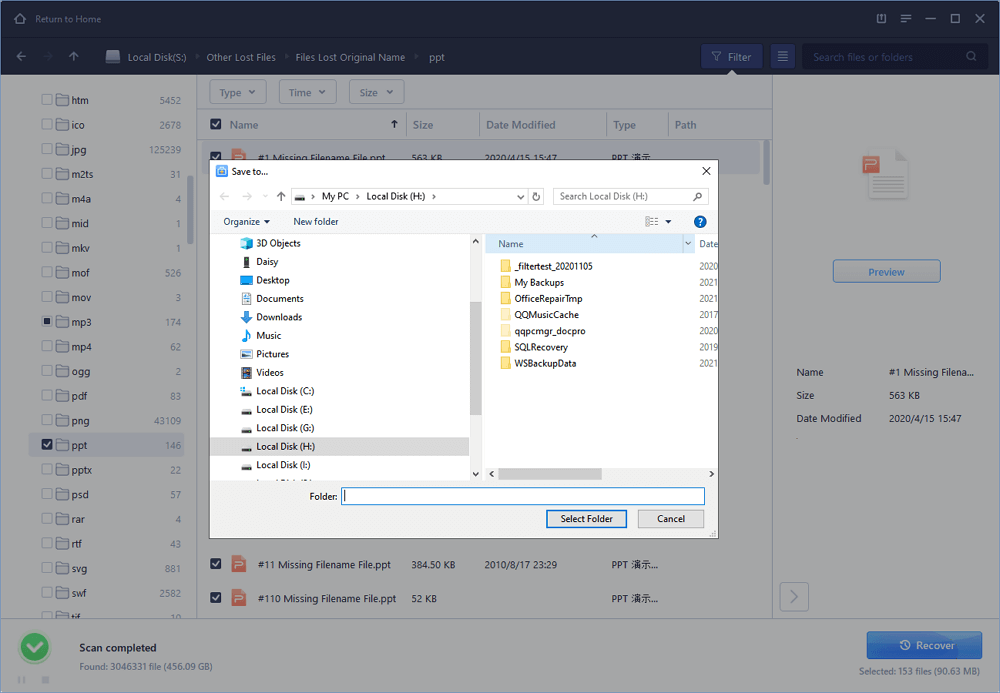 If your hard disk crashed, you can recover the files through steps as below:
1. Try a commercial disk-repair utility, although success with these is somewhat limited if you didn't install the software before you experienced the crash.
2. If a disk appears to be irreparable and if the data is valuable enough, you can send the entire disk to a specialized drive recovery service that will disassemble it and retrieve as much data as possible. Expect to pay at least a couple hundred dollars, though (payable even when they don't recover anything). Is backing up regularly starting to sound like a good idea?
Eventually, all hard drives may crash. If you can't back up your entire drive, at least back up the data that you wouldn't want to lose forever.
Do some preventive measures. First, you have to make imaging of your bad hard disk onto a good one. This is your only way to keep your hard disk's status on condition. If, somehow, you fail your attempts to recover your disk, you still have a backup. So you would have chances to retry the recovering another way.