PAGE CONTENT:
Important Suggestions from Microsoft
Restore Lost Documents After Windows 10 Update
Steps to Update to the Newest Version of Windows 10
Other Free Methods to Find Lost Documents/Files
Problem: Documents Folder/ User Files Are Missing After Windows 10 Update
Although Microsoft has paused the rollout of the Windows 10 October 2018 Update (version 1809/17763.107) for all users, some users report that it causes their files to be deleted.
"My 'Documents' folder is missing somehow causing all of my personal documents (Word docs, spreadsheets, etc) to disappear... My last backups are ancient," This is one case from Twitter.
"Windows 10 (version 17763.107) really caused big trouble! My sister told me that her designing documents all disappeared after updating Windows 10. All the works and backups were all gone. How to deal with that?"
"As far as I can tell, my computer downloaded the latest Windows 10 update around 3 pm today and during that process, it unlinked my Documents directory then unpacked its own setup files that overwrote my own files. I am so angry at Microsoft right now – if this is the case."

The main cause of the issue has not been determined, however, it does not seem to affect photos or music. Only files in the main "Documents" folder appear to have been deleted.
It's really annoying to find that important data or files get deleted due to system update. Things even become worse when Windows 10 updates automatically, causing quite a lot of unexpected troubles to quite a lot of Windows 10 users. How to restore those deleted files due to Windows 10 update? Read and find effective data recovery solutions here now:
Important Suggestions from Microsoft
If you have manually or automatically checked for Windows updates and believe you have an issue with missing files after an update, please minimize your use of the affected device and contact us directly at +1-800-MICROSOFT, or find a local number in your area. You can also contact the support team to get help on the official website.
If you have manually downloaded the Windows 10 version 17763.107 October 2018 Update installation media, please don't install it and wait until new media is available. Microsoft promises to recover files deleted by Windows 10 bug, you have to wait for this solution.
If data recovery is an urgent issue for you, you must follow the next solution to get back deleted files after Windows 10 update.
Quick and Effective Way to Restore Lost Documents After Windows 10 Update
EaseUS data recovery software - Data Recovery Wizard serves great Windows users with powerful data recovery capacity for restoring lost data due to system updating. Download EaseUS Data Recovery Wizard and restore lost documents after Windows 10 forced the update:
Keep Noted:
First, please keep in your mind that once you lost files, stop using the device or folder immediately.
Second, try to find the lost files in your Recycle Bin if the lost files were saved on the desktop.
Third, turn to the professional file recovery software for help if nothing is found.
Step 1. Connect your device to PC.
If you lost files on an external storage device, connect the storage device to your computer firstly.
Step 2. Run this software and scan the lost file.
Run EaseUS file recovery software - Data Recovery Wizard on your PC, specify the location where you lost files and click "Scan" to scan those lost files.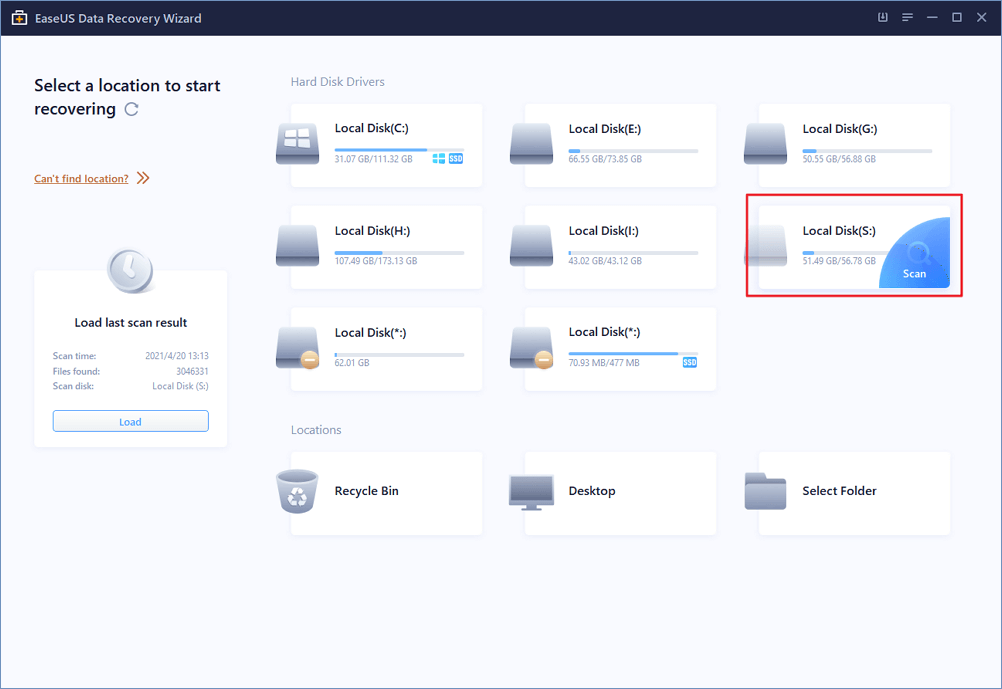 Step 3. Preview and restore file.
After the scanning, you can find and double-click to preview your lost files here:
Delete Files: All your deleted files are listed here.
Drive (with your device name): It loads all lost files here.
Lost Partition Files: Check first if your hard drive is formatted or partition gets deleted.
Extra Files: All files that lost names or paths on your drive can be found here.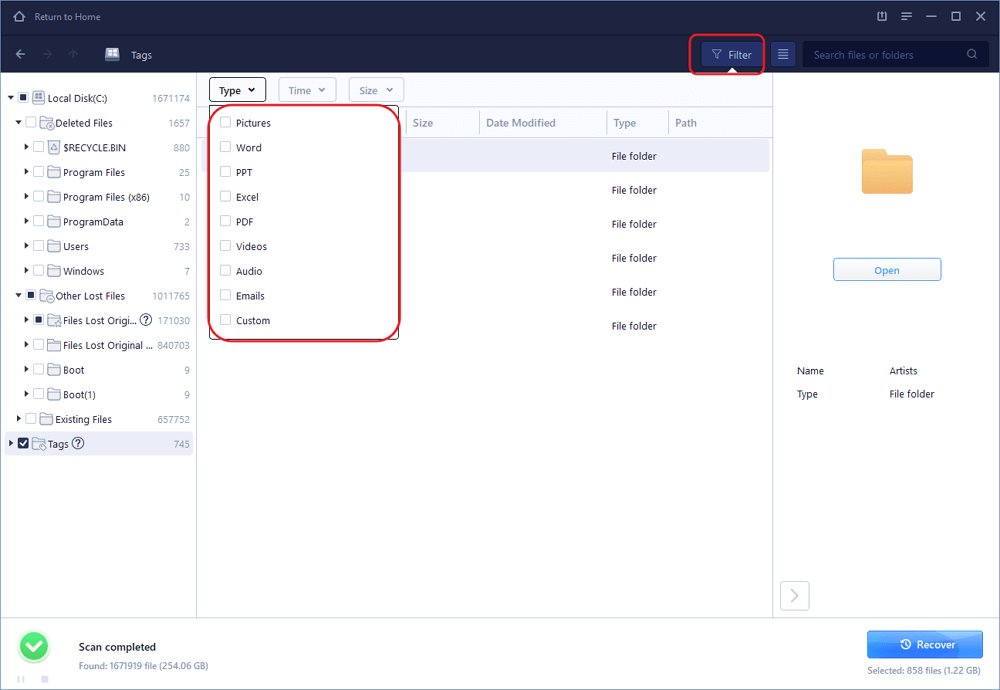 Step 4. Choose and restore files.
Finally, select the found files, click "Recover" and navigate to save them to a secure location on your PC or another external storage device.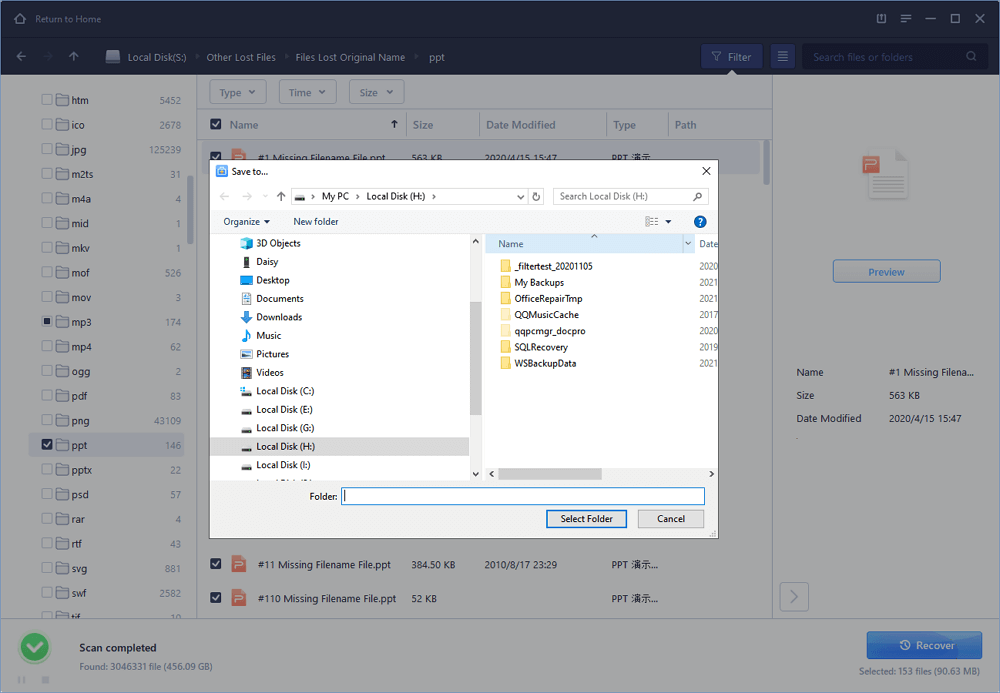 Safe Steps to Update to the Newest Version of Windows 10
If you really want to update to Windows 10, you must follow the steps below to avoid data loss.
1. Take A Full Backup Before Update
A full system backup enables you to downgrade Windows anytime even if you've exceeded the 10 days' rollback limitation. It's time to make a full preparation for a risk-free and worry-free update.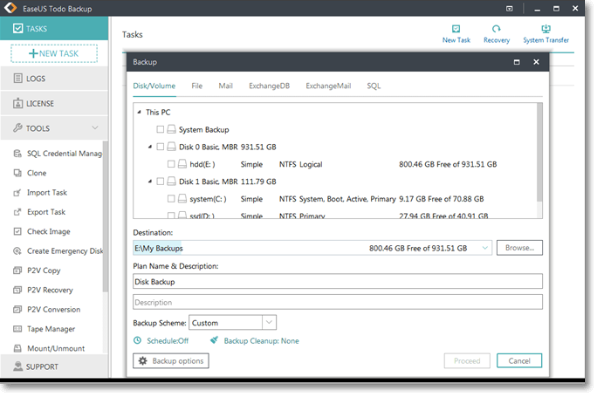 2. Leave Enough Space for System Disk/C Drive
To install the update for your PC, you're strongly suggested to leave enough room on the system disk partition. EaseUS Partition Master can assist you well with two options below: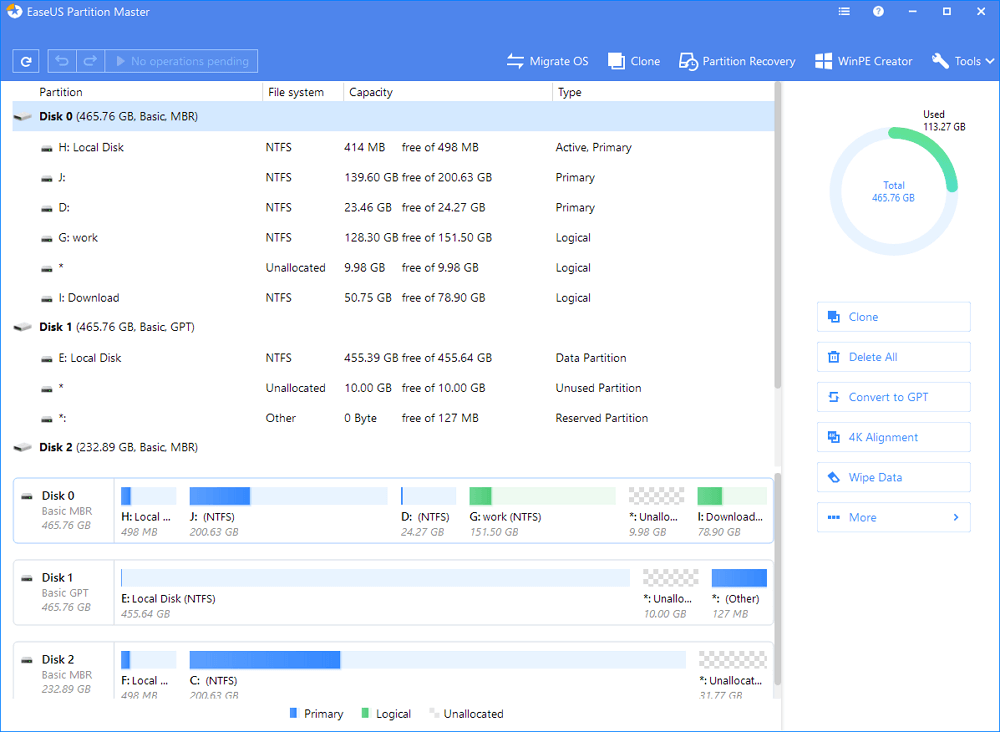 Option 1. Increase/extend C drive before the update
You can increase C drive space by resizing or moving other drives like D, E or F to get more space.
Option 2. Free up disk space in Windows 10
It's the Cleanup and Optimization feature that clears system junk files, caches in browsers and applications. Click to free up disk space in Windows 10.
If you have done the two steps above, then you can upgrade to the newest version of Windows 10 without any data loss problem.
Other Free Methods to Find Lost Documents/Files
The offered methods below can work on all Windows systems such as Windows 10/8/7 etc when you happen to lost wanted data. These are common ways to find lost data if your files are missing without asking.
Method 1. Check to see whether you're signed in with a temporary profile or not
Go to Settings > Accounts > Sync your settings.
If you are signed in with a temporary profile, a message will pop up at the top saying You are logged on with a temporary profile. Roaming options are currently unavailable.

After this, Windows will attach an extra account to yours. Then please restart PC and sign in again to get your accounts settings and data back then.
Method 2. Use Search to look for files
Select the search box or let Cortana search for your lost documents or files.
If not, you can use troubleshooter to help you fix problems in Search.
1. Enter indexing in the Search box and select Indexing Options.
2. Select Advanced and click Troubleshooting search and indexing link.
Then you may follow the next on-going steps to get lost or deleted document files back.
Or you may also try the below search steps to find lost documents or other data:
Enter Show hidden files and folders in search box > Under Hidden files and folders, select Show hidden files, folders, and drives.
Then you can try to search lost files by typing a certain format of your lost files. For example, you can search *.doc to find lost Word documents or *.mp3 to find music files.
Method 3. Re-enable Windows 10 administrator accounts
1. Type computer management in the search box and select Computer Management app.
2. Select Local Users and Groups, then open the Users folder.
If the user named Administrator has a down arrow, it's been disabled. You all need to re-enable it.
3. Double-click Administrator icon and open Properties.
Then uncheck Account is disabled and then select Apply.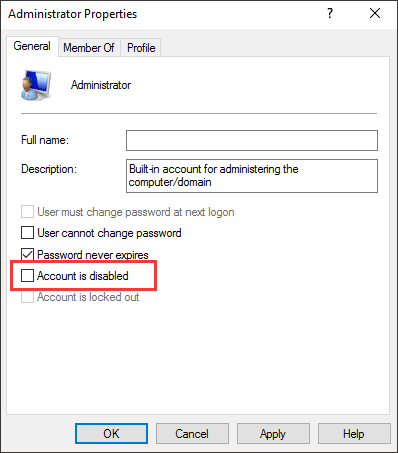 4. Log out and Login Windows 10 as Administrator account again.
Then you may be able to see your previous data or documents which were removed by Windows 10 update.