Problem: Documents/files deleted by Windows 10 forced/automatic update

Have you ever met this forced update in Windows 10? It's really annoying to find out important data or files get deleted due to system update, right? Things even become worse because Windows 10 forced the update, causing quite a lot unexpected troubles to quite a lot of Windows 10 users. Here the below are some serious problems caused by Windows 10 forced update:
"I lost my whole semester study works after the Windows 10 forced to update on my computer. I didn't realize that the computer got forced to update to latest Windows 10 until my roommate reminded me to hand in a thesis. All my study works were all gone. What can I do? This is really a horrible disaster. Help."
"Windows 10 really caused a big trouble! My sister told me that her designing documents all disappeared after updating Windows 10. All the works and backups were all gone. How to deal with that?"
Other troubles such as game files disappear from the computer or whole file folder got deleted by Windows 10 forced upgrade may really cause the serious result. How to restore those deleted files due to Windows 10 update? Read and find effective data recovery methods here now:
Solution 1. Find Windows 10 update deleted desktop documents from Windows.old folder
This method will work when you can not find desktop files or documents after Windows 10 update. If it deletes or hides your documents, you may follow the path to restore deleted documents or files in Windows.old folder due to Windows 10 update:
C:\Windows.old\Users\Documents > Check whether the files are in the folder or not.
If the documents are not there, visit nearby tech and check whether it possible to revert to the files on a chargeable basis.
Tip: You are also highly recommended to create backups for important data regularly so to avoid unexpected data loss troubles.
Solution 2. Restore all deleted/lost documents by Windows 10 (forced) update with file recovery software
EaseUS data recovery software - Data Recovery Wizard serves great Windows users with powerful data recovery capacity for restoring lost data due to deletion, formatting, virus attacking, partition loss or even system updating. Download EaseUS Data Recovery Wizard and restore lost documents after Windows 10 forced update now:
Step 1. Launch EaseUS data recovery software, select the disk where you want to recover your data and click "Scan" to search for all the lost and existing document files.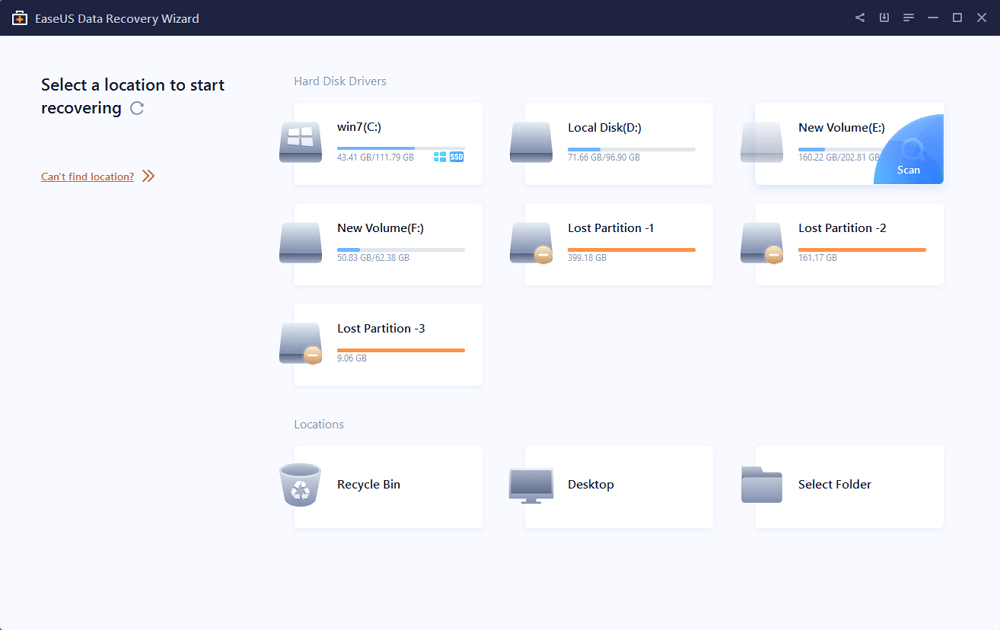 Step 2. A quick scan will start first. After it completed, a deep scan will automatically launch in order to find more files.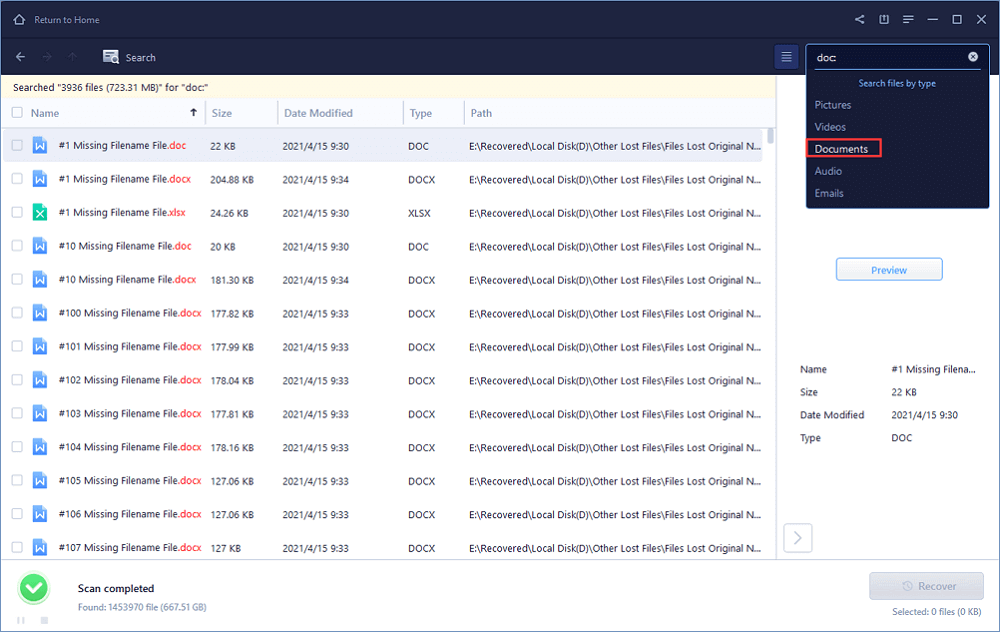 Step 3. After the scan, choose those you want and click "Recover" button to retrieve them back. Here, you'd better save all the recovered files on a different drive or device in case of data recovery failure.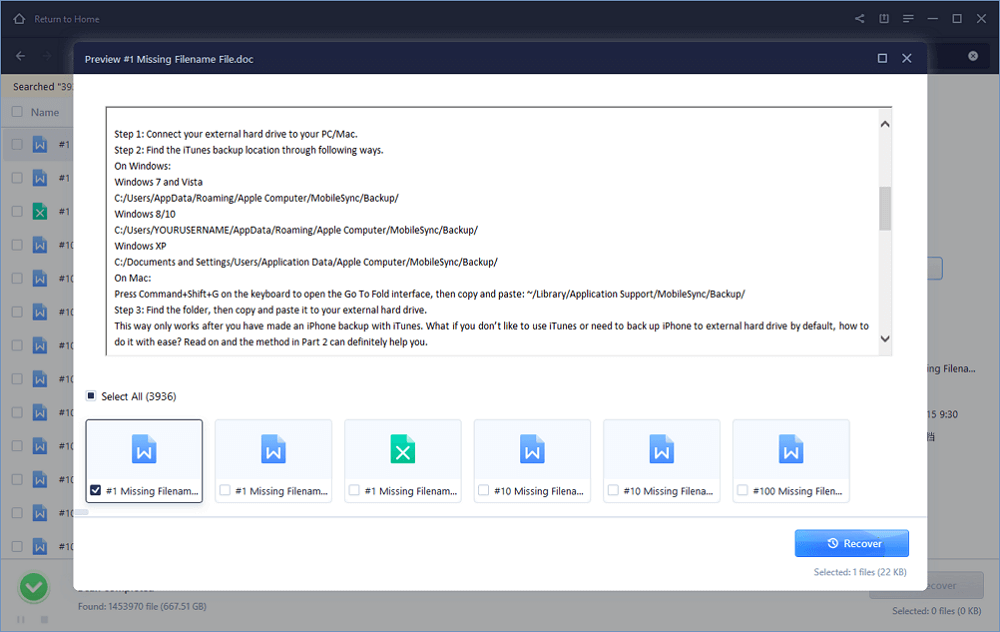 Solution 3. Free methods from Microsoft to restore lost documents/files after Windows 10 (forced) update
If you prefer a free method to restore lost documents or files due to Windows 10 (forced) update, please follow the below tops or methods to free find or restore deleted documents or files after Windows 10 update now.
The offered method below can work on all Windows systems such as Windows 10/8/7 etc when you happen to lost wanted data due to system update.
Method 1. Check to see whether you're signed in with a temporary profile or not
Go to Settings > Accounts > Sync your settings.
If you are signed in with a temporary profile, a message will pop up at the top saying You are logged on with a temporary profile. Roaming options are currently unavailable.

After this, Windows will attach an extra account to yours. Then please restart PC and sign in again to get your accounts settings and data back then.
Method 2. Use Search to look for files
Select the search box or let Cortana search for your lost documents or files.
If not, you can use troubleshooter to help you fix problems in Search.
1. Enter indexing in the Search box and select Indexing Options.
2. Select Advanced and click Troubleshooting search and indexing link.
Then you may follow the next on-going steps to get lost or deleted document files back.
Or you may also try the below search steps to find lost documents or other data:
Enter Show hidden files and folders in search box > Under Hidden files and folders, select Show hidden files, folders, and drives.
Then you can try to search lost files by typing a certain format of your lost files. For example, you can search *.doc to find lost Word documents or *.mp3 to find music files.
Method 3. Re-enable Windows 10 administrator accounts
1. Type computer management in the search box and select Computer Management app.
2. Select Local Users and Groups, then open the Users folder.
If the user named Administrator has a down arrow, it's been disabled. You all need to re-enable it.
3. Double-click Administrator icon and open Properties.
Then uncheck Account is disabled and then select Apply.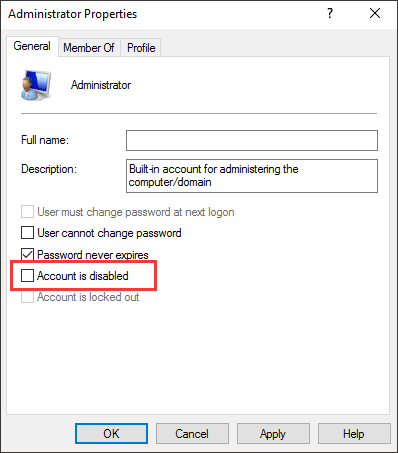 4. Log out and Login Windows 10 as Administrator account again.
Then you may be able to see your previous data or documents which were removed by Windows 10 update.