When configuring your hard disk and partitions, did you suddenly see an error message and the disk is now showing as RAW instead of NTFS? So what does a disk being RAW mean, and how do you fix this?
If your disk is showing as RAW instead of "NTFS" on your computer, it means your computer is unable to read the hard disk.
In this article, we'll show you why it happens, how you can fix it, and much more! Continue reading for all the information.
Why Is My Disk Showing as RAW Instead of NTFS
Ok, if you didn't format your drive properly, the drive will show itself as "RAW" instead of "NTFS" because the drive has now become unreadable. In simple words, the drive has been corrupted and Windows is unable to access any files, which is why it has labeled the drive as "RAW" instead of "NTFS" or any other file system types.
Although this can happen if you don't format the drive properly, this can also happen:
Corrupted partitions
Structural damage to the file system
When your PC doesn't shut down properly
PC shuts down abruptly due to power failure
But, thankfully, you can fix this! Our next section shows you how you can prevent your drive from showing as RAW. Continue reading to fix your broken drive!
Fix "Disk Showing as Raw Instead of NTFS" via EaseUS Partition Master
EaseUS Partition Master Free is a "disk doctor." With EaseUS Partition Master, you can easily fix your drive so it shows as RAW instead of NTFS or any other file system.
You can create, delete, merge, extend, format, or wipe a partition, and much more. You can also clone system partitions, convert MBR to GPT without losing data, check for file system errors, and much more.
Everything is done with just a few clicks, and you can fix your disk so it shows as RAW too, with just a few clicks.
Download EaseUS Partition Master today and see how it helps you fix a corrupted drive or help you with your disk partitions, amongst many other needs.
Here are some additional features of EaseUS Partition Master:
Adjust the cluster size
Copy OS to another drive
Change the active partition
Follow the steps below to help you operate better:
Step 1. Launch EaseUS Partition Master.
Right-click on the RAW partition or RAW external hard drive/USB/SD card that you need to format and choose "Format".
Step 2. Format RAW Partition and reset the file system.
Assign a new partition label, set the file system to NTFS/FAT32/EXT2/EXT3/EXT4/exFAT, and cluster size to the selected partition, then click "OK".
Step 3. In the Warning window, click "Yes" to continue.
Step 4. Execute the operations.
Click the "Execute 1 Task(s)" button in the lower right corner to view all the changes, then click "Apply" to start formatting your RAW partition/USB/SD/external hard drive.
Fix "Disk Showing as Raw Instead of NTFS" via CMD
Alternatively, you can also fix "disk showing as raw instead of NTFS" using the Command Prompt. Here's how to do just that:
Step 1. Click on the "Start" button and then type "cmd."
Step 2. Now click on "Run as administrator."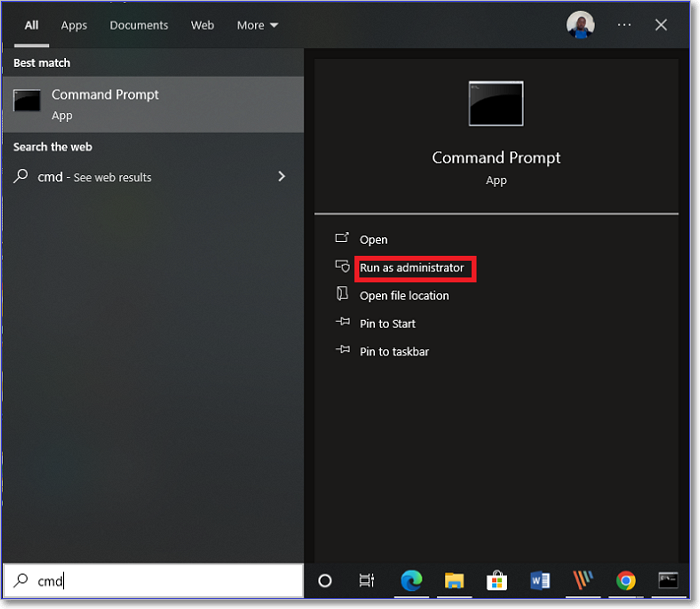 Step 3. In the command prompt, type "diskpart" and press "Enter."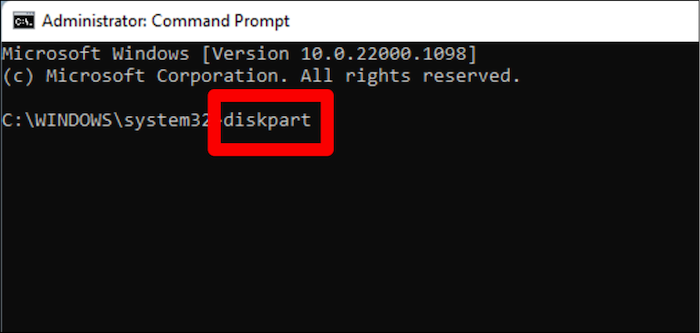 Step 4. Now, enter the following commands and press "Enter."
list disk
select disk n (replace the "n" with the corresponding hard drive number that is corrupted)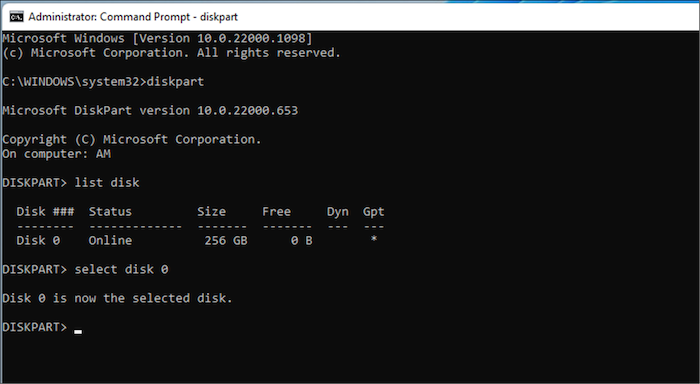 attributes disk clear readonly
clean
create partition primary
select part 1
active (if the drive is the boot drive)
format fs=ntfs quick (give a name to the drive)
Assign
Now, the drive will change from RAW to NTFS, and it will start working again. However, it is necessary for you to be careful in case of data loss when you use diskpart commands.
Conclusion
The most common reason for a disk to show as RAW is when the drive gets corrupted. And when the drive is showing itself as RAW, you cannot access your files or do anything.
But, luckily, you can convert the drive again from RAW to NTFS or FAT32—whichever file system is your choice.
To make this even easier, you can use EaseUS Partition Master to convert your drive from RAW to NTFS/FAT32.
FAQs About Disk Showing as Raw Instead of NTFS
We have discussed fixing the disk showing as raw instead of NTFS. Here are a few questions to which we think you are looking for answers. Continue to read.
1. How do I fix the RAW hard drive to NTFS Diskpart?
If your hard drive is showing as RAW and you want to change it to NTFS using Diskpart, follow our solutions above to do that.
2. Can chkdsk fix a RAW drive?
No, CHDSK cannot fix a drive that's showing as RAW. But you can use an easy and powerful tool, EaseUS Partition Master, to fix the RAW drive.
3. Why is my drive showing up as RAW?
If your drive is showing as RAW, it could be because the drive was not formatted and no file system was assigned.
It could also show as RAW if your PC shuts down abruptly and the drive crashes. In short, if your drive is corrupted or was not formatted, it may appear as RAW.
EaseUS Data Recovery Services
EaseUS data recovery experts have uneaqualed expertise to repair disks/systems and salvage data from all devices like RAID, HDD, SSD, USB, etc.