PAGE CONTENT:
Google Drive will offer free storage space, and it is convenient to use it for sharing and editing files. Is there any alternative for Google Drive? Of course, there exist many cloud drives. And this passage will provide the 8 best Google Drive alternatives for cloud file backup. I hope these picks can greatly help you.
What is Google Drive for Cloud File Backup?
Google Drive is a file storage and synchronization service developed by Google. Launched on April 24, 2012, Google Drive allows users to store files in the cloud (on Google's servers), synchronize files across devices, and share files. - by
Wikipedia
Google Cloud Drive is a file storage platform developed by Google. It uses the web to store files on the cloud and can allow users to share, collaborate, and work with files from multiple different devices. Google Cloud Drive is very popular due to its convenience. Here are its main advantages:
15GB free of cloud storage space
Access files anytime and anywhere
Manage files with other users
Encompasses other Google programs
Why Looking for Best Google Drive Alternatives for Cloud File Backup
Google is beneficial, and it can open many types of files. So why should you look for an alternative to Google Cloud Drive? Take a look at the main reasons next.  
1. Price
Google Drive will offer 15GB free of storage space, but it also includes app storage for Gmail, Google Photos, and more. So, you need to pay for more than 15GB: 100 GB for $1.99 per month. And you can also find better deals.
2. Compatibility
Google Drive is very friendly for Google users. It is integrated with other Google tools. However, it has some limitations to other software.
3. Security
Google can have your personal information, and can manipulate your files. So, files may be compromised and users may also receive spam.
Although Google can offer a lot of conveniences, some of its potential risks can't be ignored. And Google Drive is also associated with Google apps like Gmail, so if one password is compromised, the entire account will be affected. So, it's essential to find one of the best cloud drives to back up your data!
8 Best Google Drive Alternatives for Cloud File Backup Recommendation
In this part, I have collected the 8 best alternatives to Google Drive for cloud file backup. Each of them has its advantages and disadvantages. You can learn more about them to make a comprehensive choice.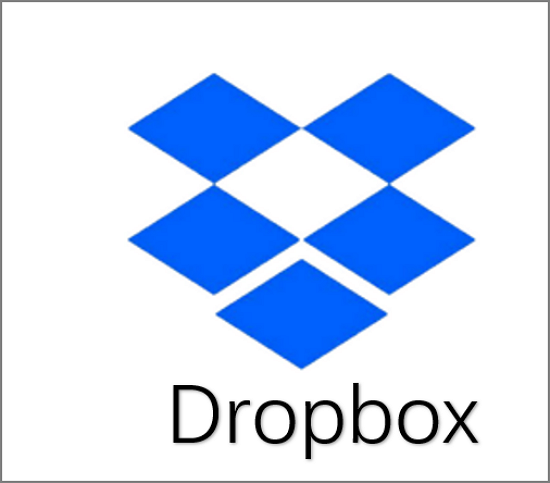 Dropbox is the biggest competitor of Google Drive. It is great for businesses and personal cloud storage plans. Dropbox is especially good with large image and document files.
Dropbox
Free Space
2GB
Price
2 TB for $9.99/month
Professional: 3 TB for $16.58/month
Family: 2 TB for $16.99/month
Pros
Fast cross-device sync
Separate shared passwords for double authentication
Provides integration with Google and Office
Cons
Limited free space
Separate shared passwords for double authentication
No zero-knowledge encryption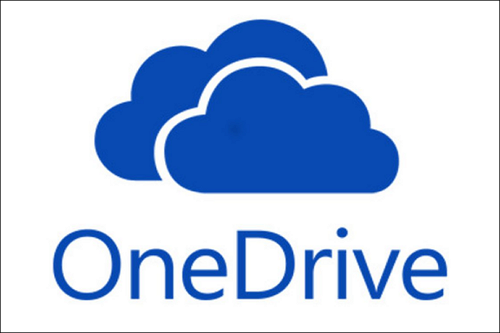 OneDrive is a cloud drive tool provided by Microsoft. And it is a built-in tool in Windows. It can store various documents and provide real-time sharing and assistance.
OneDrive
Free Space

5GB

Price
100 GB for $1.99/month
1 TB for $5/month/user
Unlimited (if you have 5+ users) for $10/month/user
Pros
Highly integrated with other programs
Powerful file sharing and collaborative editing
Support Android, iOS, Mac, and Windows
Cons
Less free space than other competitors  
Only available for specific folders
No zero-knowledge encryption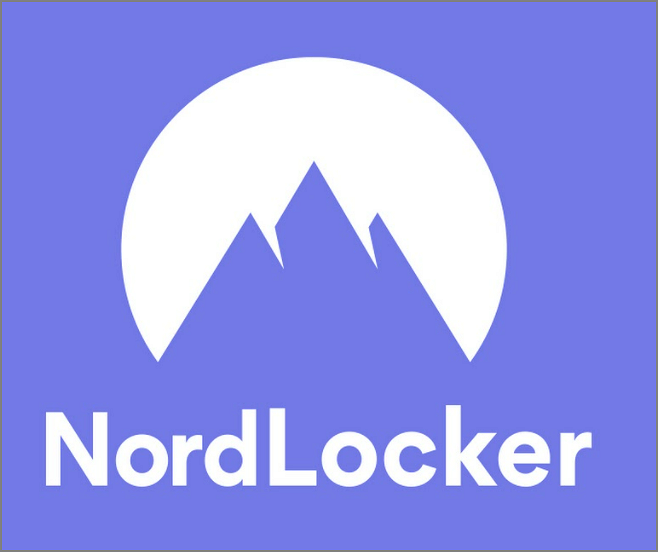 Nordlocker is a new cloud drive to provide an end-to-end encrypted cloud storage service for file backup. It allows you to store your files locally and in the cloud. It will protect your data from any kind of hacking and unauthorized access.
Nordlocker
Free Space
3GB
Price
500 GB for $3.99/month
2 TB for $19.99/month
 
Pros
No size limit for file upload
Maximum security
zero-knowledge encryption
Cons
Unavailable for Android or iOS
 Limited pay options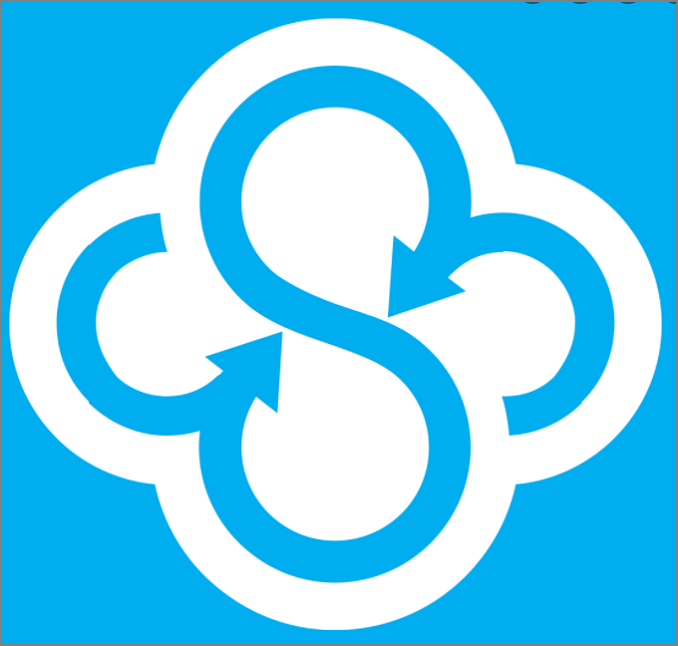 Sync is one of the fastest and most secure applications for storing data online. It provides end-to-end encrypted file storage and sharing solutions. But it doesn't have the collaboration capabilities of Google.
Sync
Free Space
5GB
Price
Standard: 3 TB for $10/month
Basic: 2 TB for $8/month
 
Pros
100% online repository with cross-device sync capabilities
Maximum security
Compatible with all Microsoft Office applications
Cons
Lack of collaboration features
Only single file sync is supported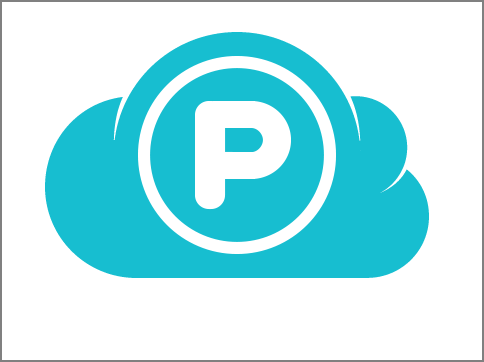 pCloud is a cloud storage service dedicated to protecting privacy. It is more for individuals rather than businesses. Like Google, it allows you to share files by inviting others to access files or folders.
pCloud
Free Space
10GB
Price
1 TB for $49.99/year or $175 for life
Business: 1 TB for $7.99/user/month
Family: 2 TB for $500 for life
Pros
More free cloud storage
End-to-end encryption
Support advanced file version control
Cons
No collaboration options
Not enough for large businesses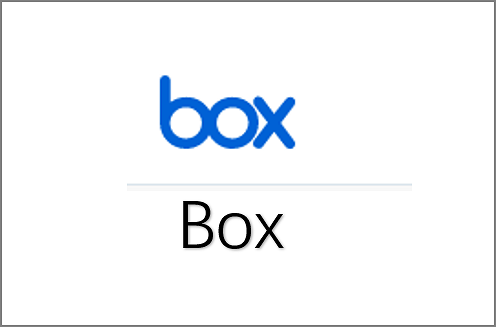 Box is the best choice for small teams and businesses. It offers many collaboration tools for editing and commenting on documents in real-time. In addition, it makes the workflow much more manageable.
Box
Free Space
10GB
Price
Personal Pro: 100 GB for $10/month
Business Starter: 100 GB for $5/user/month
 
Pros
More free cloud storage
Designed for collaboration
Integration with many third-party services
Cons
Limited options
Overlap features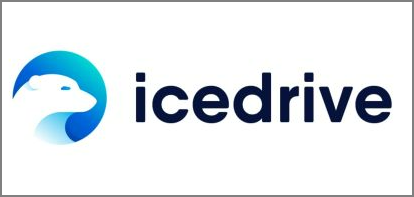 Icedrive is a young service with a 10GB free storage plan and zero-knowledge encryption for all users. But it doesn't offer any collaboration options.
Icedrive
Free Space
10GB
Price
150 GB for $19.99 per year and $99 lifetime
1TB for $4.99 per month or $229 lifetime
 
Pros
More free cloud storage
zero-knowledge encryption
Easy to use
Cons
No collaboration options
No integrated features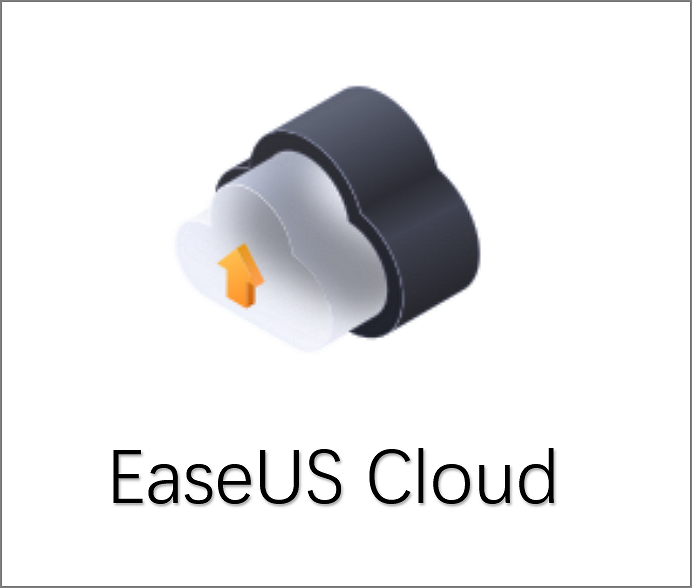 It is a cloud drive attached to backup software that provides 250GB of free storage space and supports file uploads and backups. But it doesn't have collaboration and integration features, and you need to pay for the backup software to gain more space.
EaseUS Cloud
Free Space
250GB
Price
1TB for $39.95/ Yearly (include backup function)
Pros
More free cloud storage  
zero-knowledge encryption
Support backup function
Cons
Free trial for 30 days only
No integrated features
Only for PC
Best for business: BoxEight of the best alternatives to Google Cloud Drive are described above. Each of them will offer free storage services and all of them support file uploading and saving. But they all differ in terms of security and collaboration.
Best free storage: EaseUS Cloud – 250GB
Best security: Nordlocker, Sync
Best for lifetime: Icedrive
Best for intergradation: Box
Each of these cloud drives is a very good product. You can use them to their best advantage. But by all means, always remember to back up. Next, I will provide one of the best backup software and backup steps.
How to Use Google Drive Alternatives for Cloud File Backup
EaseUS Todo Backup Home is one of the best backup software. It provides several backup destinations and supports files, folders, disks, systems, and partition backup. And it supports direct backup of files to various cloud drives, such as backup SD card to google drive. It is also an easy-to-use software. Next, there will be the steps to operate backup.  
Step 1. To begin the backup process, click the Select backup contents button.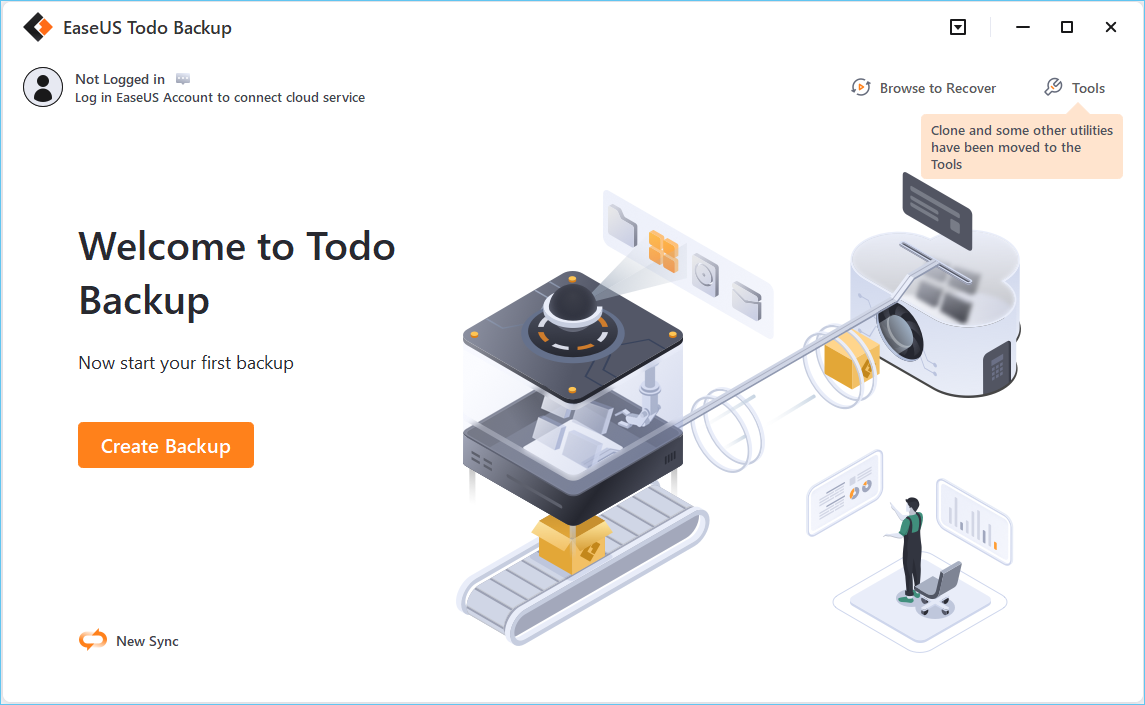 Step 2. Four data backup categories are listed: File, Disk, OS, and Mail.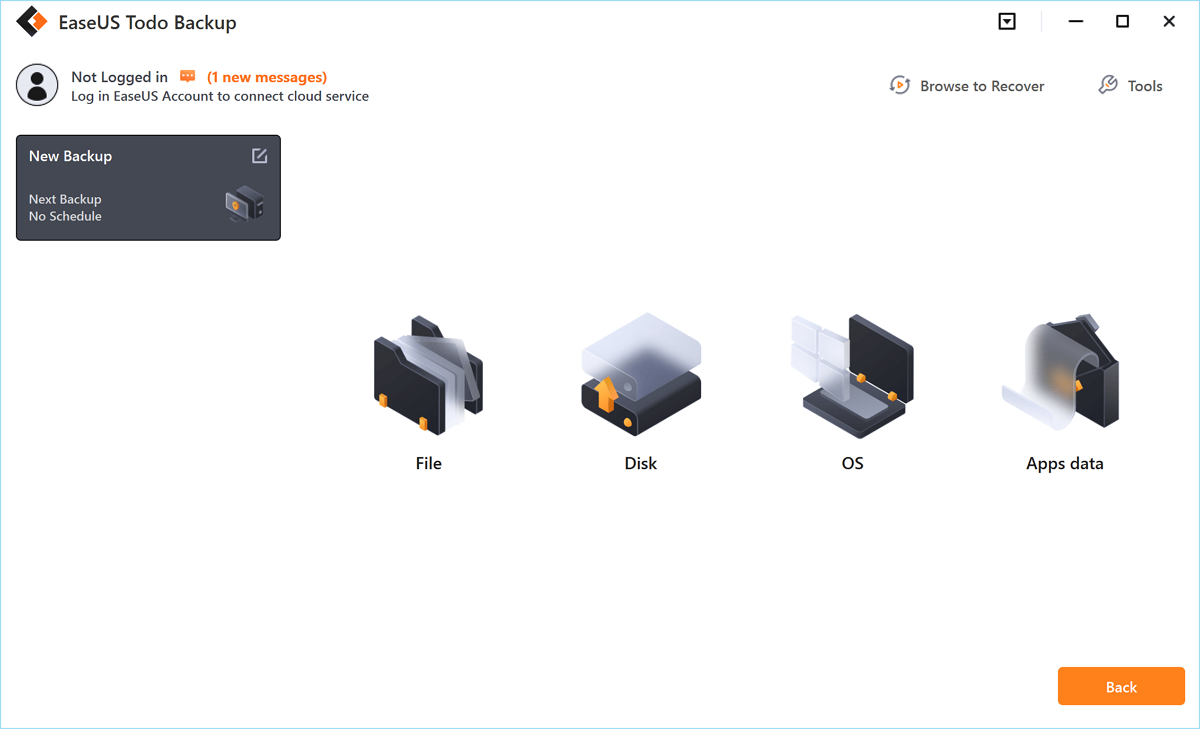 Step 3. Lists of both local and network files are shown on the left-hand side of the screen. Expanding the directory so that you can choose the files to back up.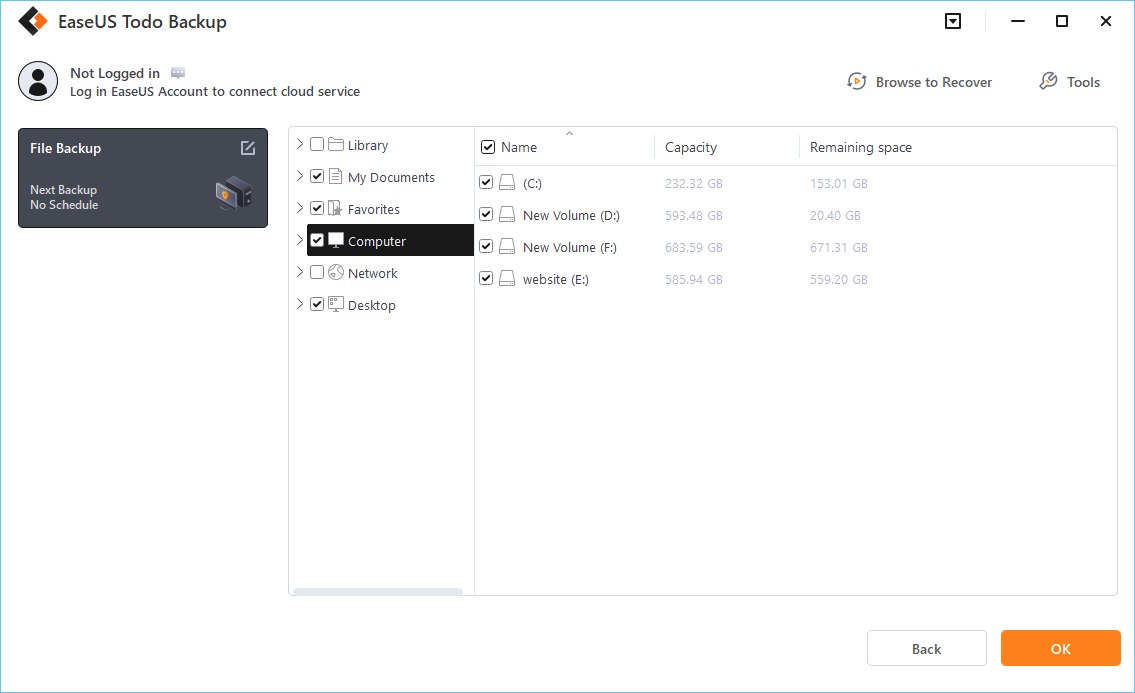 Step 4. Follow the guidance on the screen and choose the place where you want to store the back up.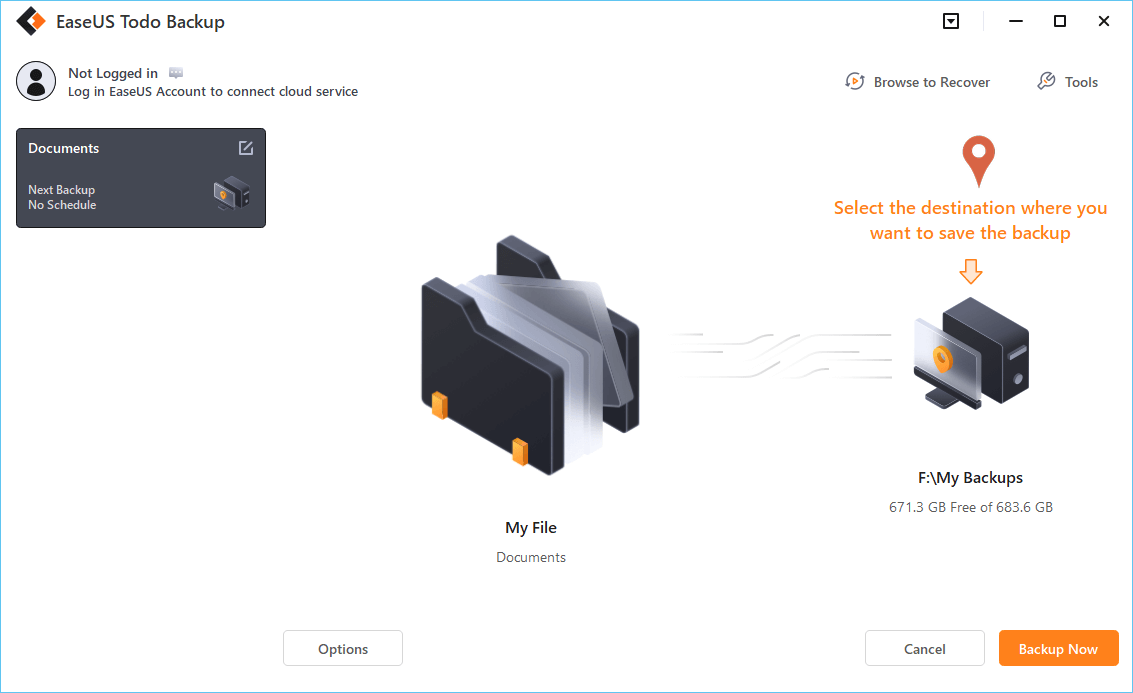 Make sure that the backup is encrypted and set the backup schedule by clicking Options in Backup Options. You can also choose to start the backup at a certain time in Backup Scheme by clicking Options. There are many other customizable options that you can look into.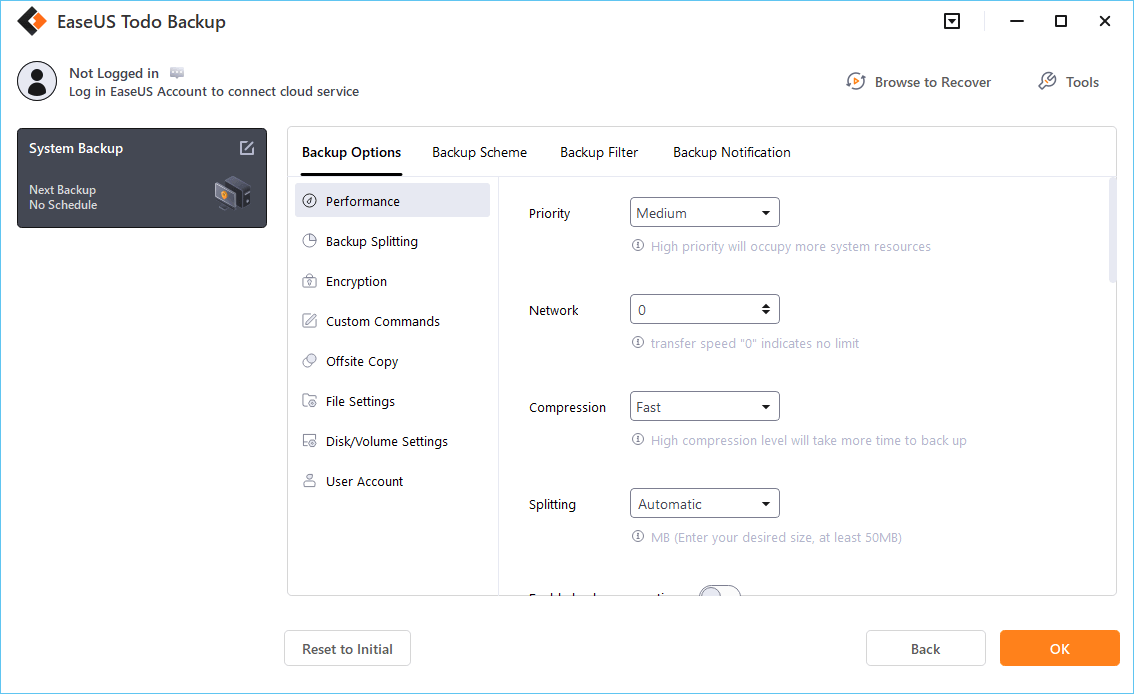 Step 5. You can store the backup file either on your computer, in EaseUS's cloud service, or on a network-attached storage device (NAS).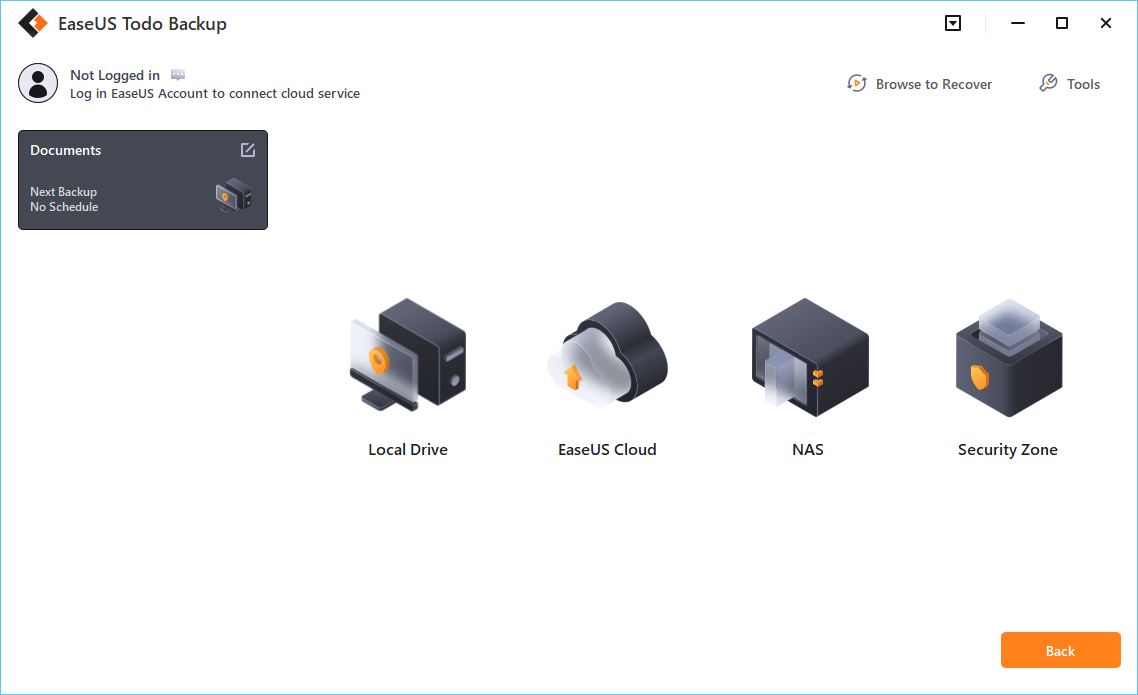 Step 6. EaseUS Todo Backup enables customers store backup copies of their files on a third-party cloud drive or on the company's own cloud storage.
If you want to back up your data on a third-party cloud drive, select Local Drive and scroll down to add Cloud Device. Then fill in your account information.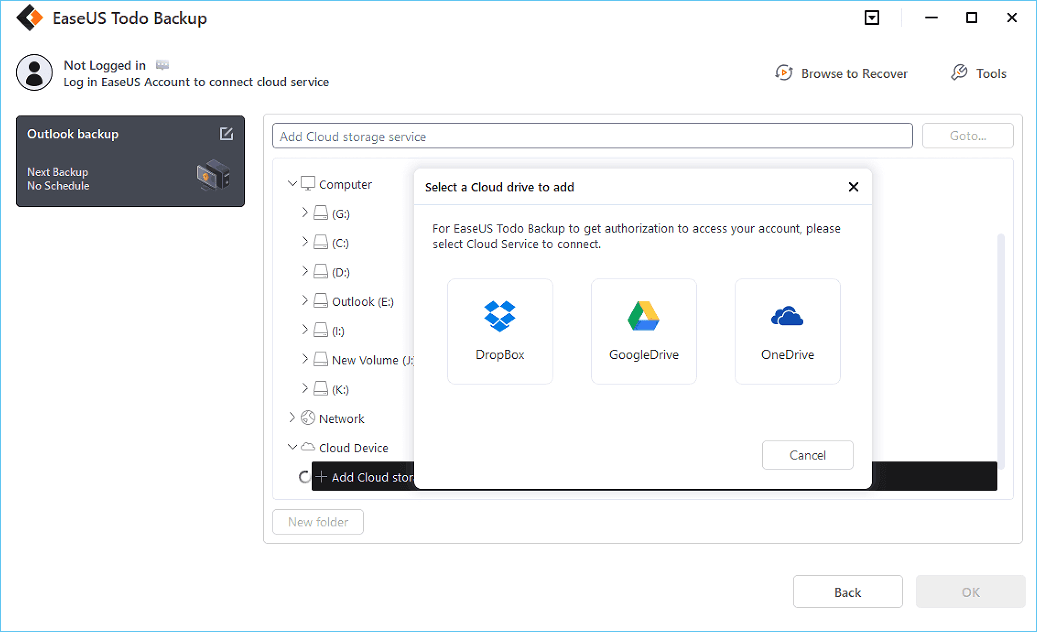 Click EaseUS Cloud, then sign up and log in with your EaseUS account if you wish to store backup files to EaseUS' own cloud storage service.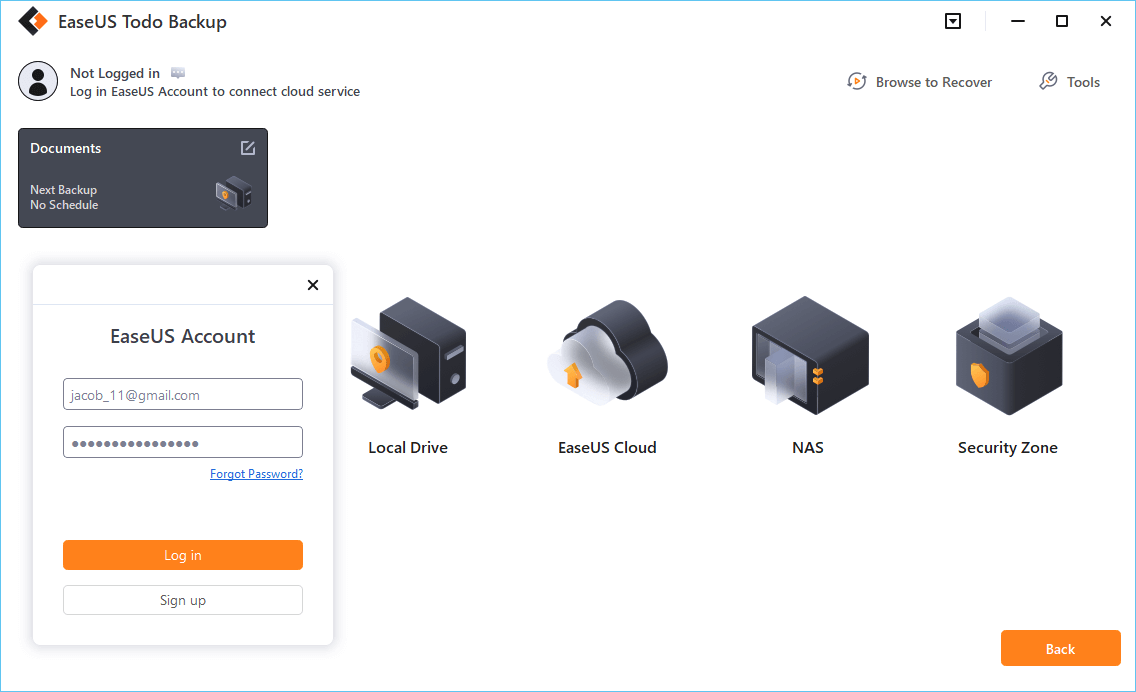 Step 7. Click on Backup Now to start a backup.  When the backup process is done, it will display as a card on the left-hand side of the screen. A right-click will let you see more about how to handle the backup job in more depth.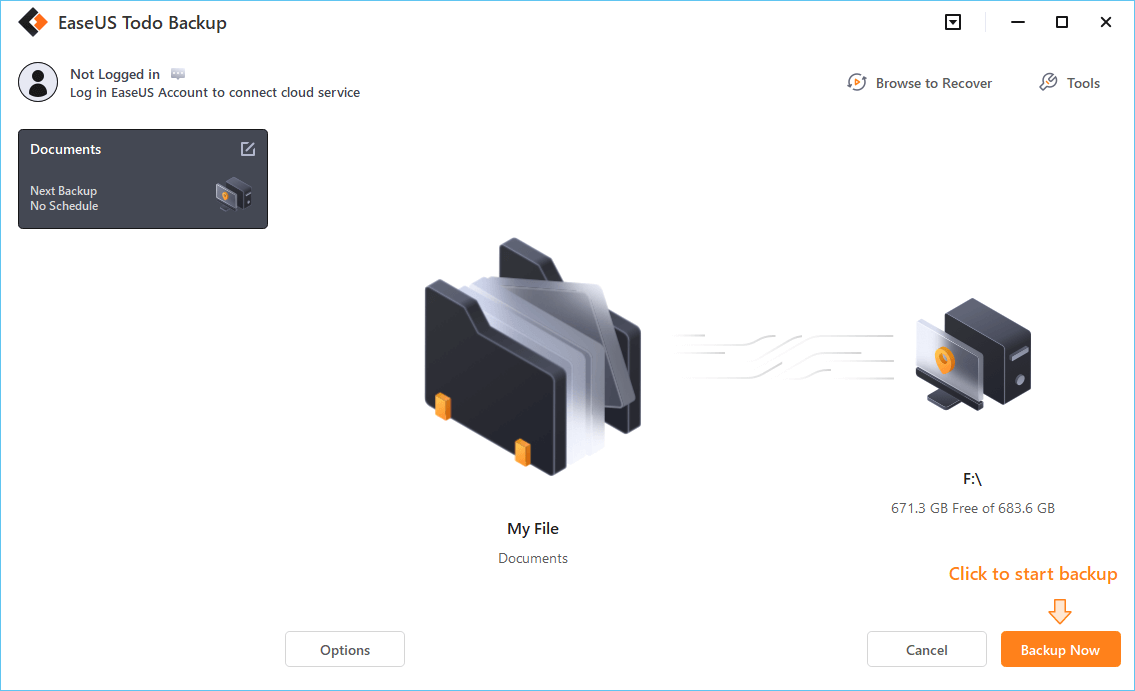 EaseUS Todo Backup also has many other features, such as cloning and recovery. It can bring many conveniences, for example:
Rapid data recovery
System clone and disk clone
Encrypt files and give double protection
Is Google Drive Open Source and Is It A Good Alternative?
Open source means that everyone can edit or share the files, because it is publicly accessible. Although Google Drive can also be accessed and managed by others, it is private. So, Google Drive does not belong to open source. However, open source service is also a good choice for Google Drive alternative. Here are the main reasons.
1. Control
Users can check the code to make sure the software isn't doing anything they don't want it to do, and they can change the parts they don't like.
2. High-quality
Most of the open source software is high-quality software. The source code is available when you use open source software because it has been carefully designed.
3. Security
Some of them will provide End-to-End encryption for storage. And if there is an error, it will be changed in time. So, open source is a high-efficiency software.
Conclusion
This article provides eight of the best Google alternatives for cloud file backup. And this passage also lists their pros and cons in detail. Whatever you choose, make sure you remember to back it up!
FAQs About 8 Best Google Drive Alternatives for Cloud File Backup
Besides the 8 best google drive alternatives for cloud file backup, here are some frequently asked questions.
1. Is there any alternative for Google Drive?
Yes, there exist many alternatives for GoogleDrive. For example, pCloud, Nordlocker, and Sync. Not only do they offer more free storage space, but they also offer more comprehensive data protection.
2. Is Google Drive a good cloud backup?
Of course, Google Drive is a good cloud backup for its 10 GB of free storage space. And it is also convenient with other Google programs.
3. Is Google Drive being discontinued?
Yes, Google announced that the support for the Google Drive app would end on December 11, 2017, and the app will be completely shut down on March 12, 2018.
EaseUS Data Recovery Services
EaseUS data recovery experts have uneaqualed expertise to repair disks/systems and salvage data from all devices like RAID, HDD, SSD, USB, etc.