How to clone operating system in Windows 10/8/7?
Why need to clone OS to new PC/disk?
How to upgrade hard drive to larger one under Windows 10/8/7?
How to clone hard disk or operating system successfully to new hard disk or SSD?
How to avoid boot failure problem when copy boot partition or system partition?
How to do all the operations without data loss? Have you ever met these problems? When you need to transfer or update hard drive to a larger one, what will you do? Will you reinstall system or clone system?
As time goes on, more and more applications, programs are installed with more data stored on the system disk. When the Operating System becomes slow, what should we do? That's because space on your hard drive disk is not enough anymore. To solve this problem, you can buy a new computer or replace the system disk with a bigger hard drive. Allowing for the cost, upgrade hard drive is highly recommended.
Cloning operating system such as Windows 10/8/7, which contains boot information and other system information on the old hard drive, will make your computer boot and work as the previous way but more quickly. You needn't reinstall Operating system and application programs which will waste you quite a lot of precious time.
Best OS cloning software for Windows 10/8/7
Since Windows OS cloning is useful, how do we do it? Operating system cloning is not only the method to realize data transfer and hard drive upgrade, but also the best solution for backup and recovery in Windows 10/8/7.
Cloning can backup the whole system . EaseUS Todo Backup is the best backup and recovery software help you clone operating system in Windows 10/8/7. It's free to clone system and disk to other computer or hard disk within 30 days.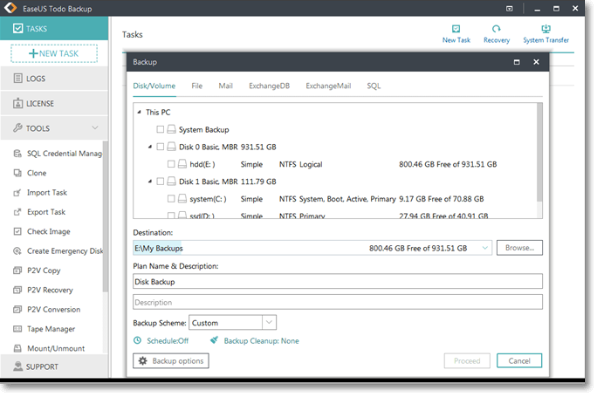 EaseUS OS cloning software - EaseUS Todo Backup supports all major Windows systems, like clone system disk Windows 10/Windows 8/XP/Vista/Windows 7, 32 bit and 64 bit. Besides cloning operating system, you can move all the contents to the new hard drive, or to a computer which is replacing your old system without needing to reinstall operating system and applications.
The clone function can back up Windows operating system if you want to clone used and unused space on hard drive disk. Follow to see how to clone system in Windows 10/8/7 PC with the Clone feature in EaseUS Todo Backup now:
1. Launch EaseUS Todo Backup and click Clone.
Select source disk (Windows system disk)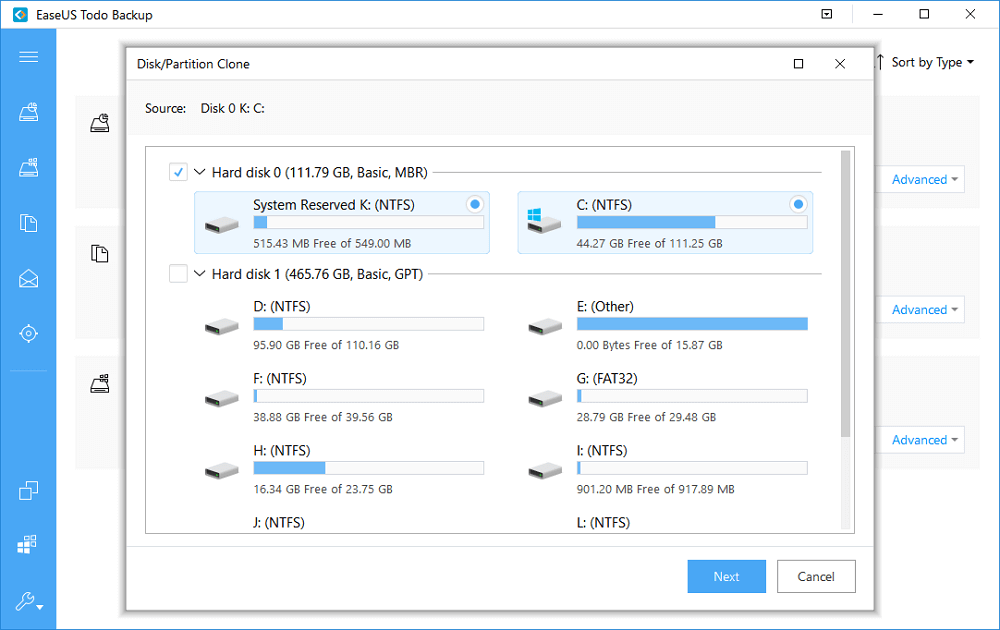 2. Then choose the destination disk.