Are you a Mac user? Then, you can do your office work pretty effectively on your device, but when it comes to playing games to relax, unfortunately, luck isn't on your side. It's common knowledge that Macs aren't designed to play video games. Heck, many popular games aren't even compatible on macOS, like Grand Theft Auto, Call of Duty, etc. 
In contrast, the Windows operating system has all the right features to play powerful games. In fact, the latest Windows 11 is embedded with many new gaming features, such as: 
Auto-HDR offers a more realistic and bold color to your games and display sceneries even better. 
Microsoft DirectStorage API allows the GPU to load games faster from the SSD by avoiding CPU processing. 
Built-in Xbox app and Game Pass to quickly access the vast video game gallery. 
So, Windows is great for gaming, but you have a Mac, so what to do now? 
First of all, stop getting annoyed at your Mac every time you fail to play your favorite game on it. And just learn how to run Windows on Mac for games. Yes, folks, Macs might not be good for playing games, but it is perfect for running Windows. So, all you have to do is run Windows on your Mac and play all your favorite Windows games on Mac. Let's check out how to do that.
3 Ways to Run Windows on Mac to Play Games 
Today, you can easily install Windows on your Mac to run Windows-specific programs and games. It also will be cheaper to run Windows on Mac rather than getting two devices. 
Additionally, you don't need much technical knowledge to run Windows on Mac for gaming or other purposes. There you have many options to run Windows on Mac, but the three best options are: 
Install Wine on Mac
Create a portable Windows USB drive
Install the virtual machine on Mac
Let's discuss all three methods in detail. 
1. Install Wine on Mac 
Wine, aka Wine Is Not an Emulator, is a free method to run Windows on your Mac machine. It is a very technical way to wrap Windows OS in macOS. Wine allows Mac to interpret Windows API calls, and it is notoriously difficult to set it up. 
Thus, if you don't have adequate technical knowledge, using Wine to run Windows on Mac is not recommended.
Pros
Cons

Free solution.

No Windows ISO file is required.

Doesn't support macOS Catalina.

Complicated to use.

Doesn't support all Windows OS.

Doesn't work with Apple Silicone M1 Macs.
2. Create a portable Windows USB drive
This is the easiest method than using Wine to install Windows on Mac. In fact, in this method, you aren't installing Windows on your Mac. All you have to do is create a portable copy of Windows on a USB drive and boot it on your Mac device. 
That means without any installation hassle; you can run Windows on your computer. Additionally, it is less complicated to add Windows OS on a portable device and run on Mac. You can use software like EaseUS OS2Go to easily install Windows on portable drives.
Pros
Cons

Easy to set up.

No hard disk space consumption.

Simple to use.

Authentic Windows copy is required. 
3. Install the virtual machine on Mac
A virtual machine allows you to smoothly install and run Windows programs on Mac. In this, Windows thinks that it's working on a real computer. But in reality, it is working inside software attached to your Mac. 
Indeed, it is easy to use virtual machines to run Windows on Mac but not for gaming purposes. That's because many games like Valorant don't even support virtual machines. Importantly, 3D graphics performance isn't up to the bar with VMs.
Pros
Cons

Easy to install Windows.

Fast processing.

Supports Windows on M1 Macs.

Updates aren't free.

Doesn't allow boosting graphics cards for gaming.

VMs are expensive.
Based on the brief description of three prominent methods to run Windows on Mac, it is clear that installing Windows on a USB drive method is the best. That's because to use Wine intensive knowledge is required, and virtual machines are expensive to use. All in all, putting Windows OS on the portable drive will save your hard disk space, your time, and it is easy to set up. So, let's check out how to create a portable Windows drive.
How to Create A Portable Windows USB Drive for Mac
To create a portable Windows USB for Mac, you have multiple options, such as Microsoft's Windows To Go feature. But this method is only for Windows Enterprise and currently has been terminated by Microsoft. Therefore, if you wish to run Windows 10/11 on Mac, we highly recommend using EaseUS OS2Go. This program allows you to easily create Windows USB for Mac with simple clicks. 
The software supports all the leading Windows systems, including Windows 11/10/8/7. Also, it is compatible with MacBook, Mac mini, and iMac. EaseUS OS2Go brings many other features onboard, such as: 
Allow you to access all Windows apps and games on Mac 
Easy to set up and run Windows on Mac
Supports all the leading USB drives 
Seamless integration with almost all Windows and Mac devices 
Download this tool from the button below, and here's how you can create portable Windows drive using EaseUS OS2Go:
Step 1. Install EaseUS OS2Go on your Windows computer, it will display your system drive's used space. Plug in a USB drive that is larger than the system drive used space. Choose the target USB drive and click Next to continue.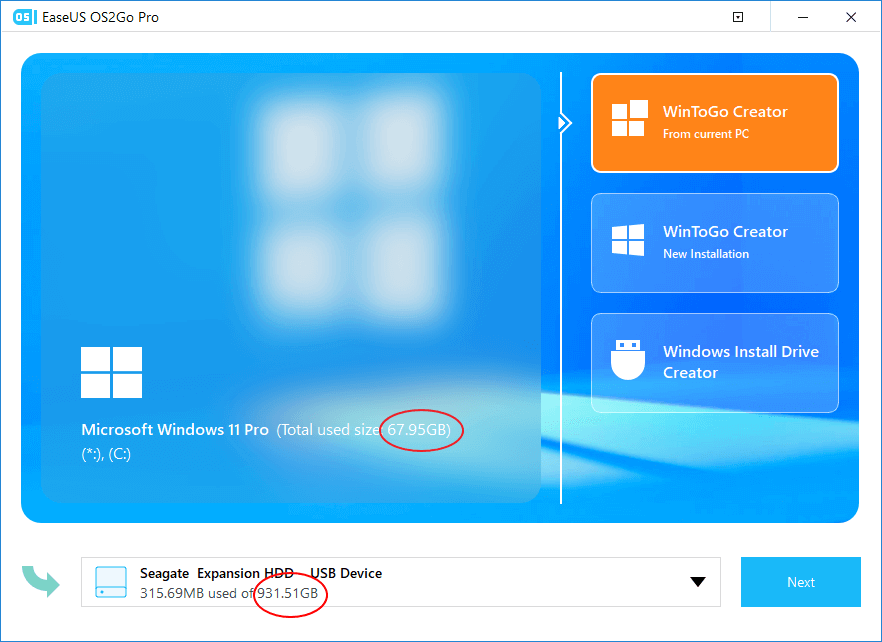 Step 2. EaseUS OS2Go will notify you that the following operation would delete all data on your drive. Make sure that you have backed up all the important data. Click the Continue button to proceed.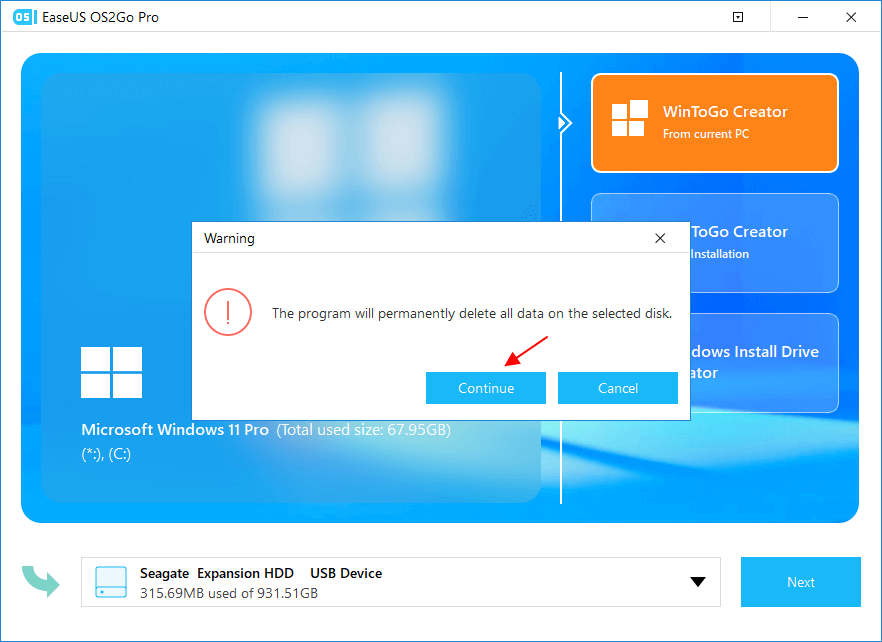 Step 3. Adjust disk layout. The default disk layout on the target drive will be exactly the same as the resource drive. You could also edit the layout according to your needs. Tick the option there if you're using a Solid State Drive as the Windows bootable drive. Next, click Proceed.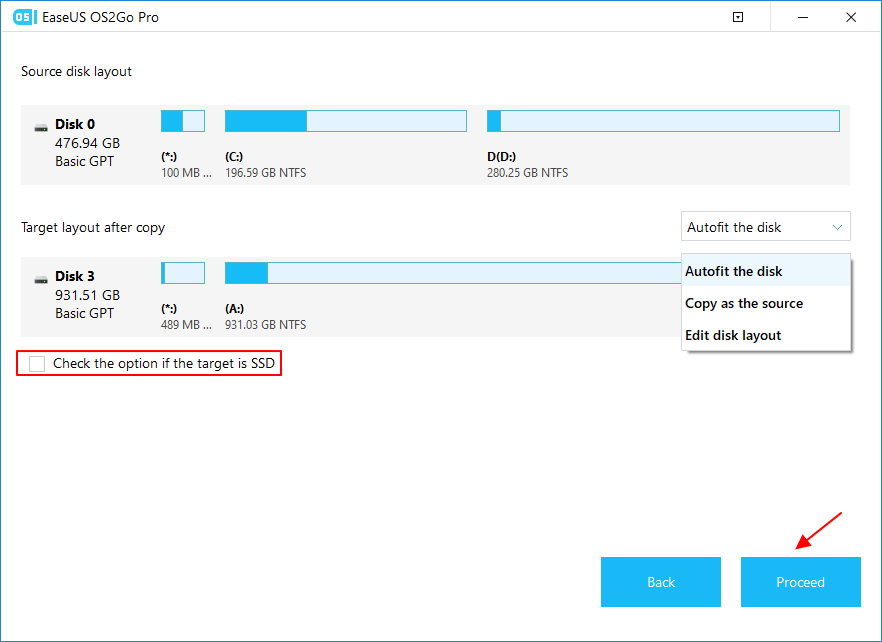 Step 4. Then EaseUS OS2Go will start to create the portable USB drive. It usually takes a while depending on your OS and Network condition. When the progress reaches 100%, the USB drive should be bootable now.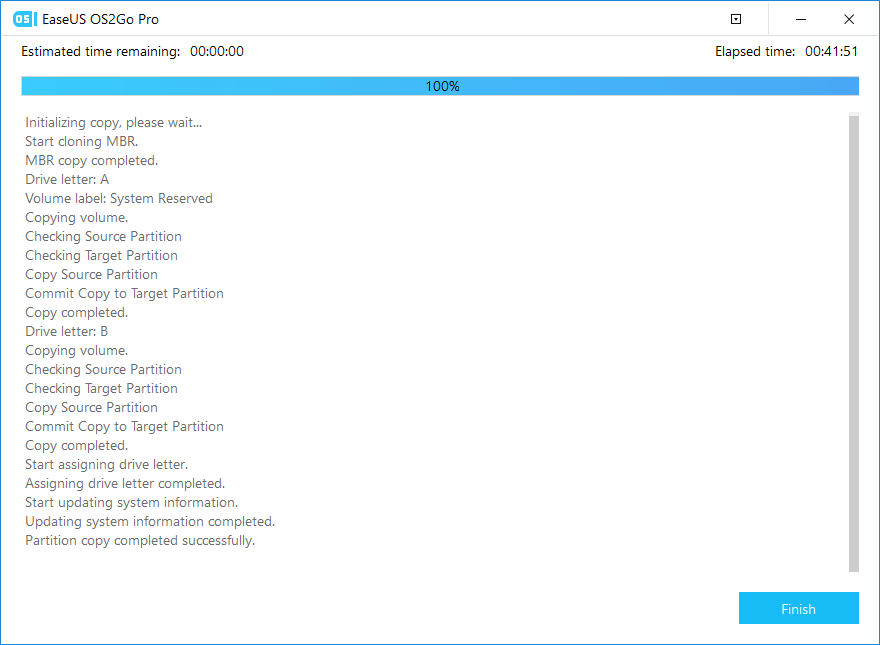 Step 5. Insert the portable Windows USB and start your computer. Press the required key (F2, DEL, F10...) to access BIOS. Choose to boot from the USB disk.
Note: Please make sure that the boot mode (UEFI or Legacy) of the portable USB and your target computer are the same, otherwise you may not be able to boot.
How to Install Wine on Mac to Run Windows
If you are brave enough to use Wine to run Windows on Mac to play, here are steps to do that:
Step 1. Open the Wine website on your web browser and click on the download button.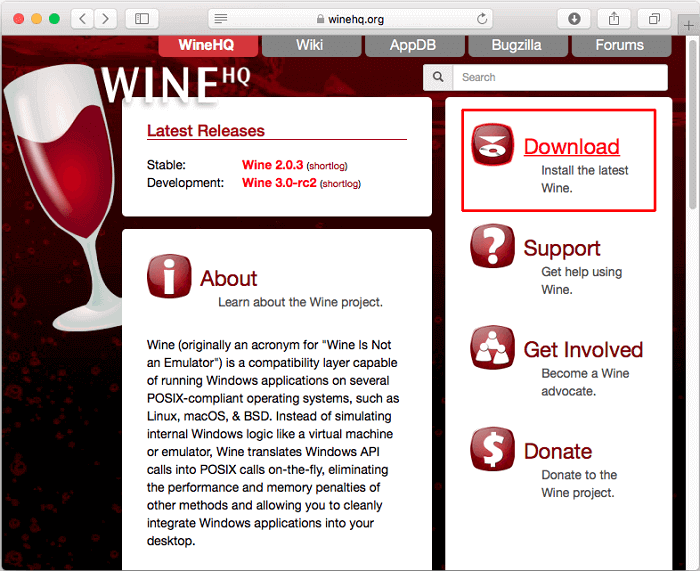 Step 2. Choose the macOS to download the Wine package for Mac.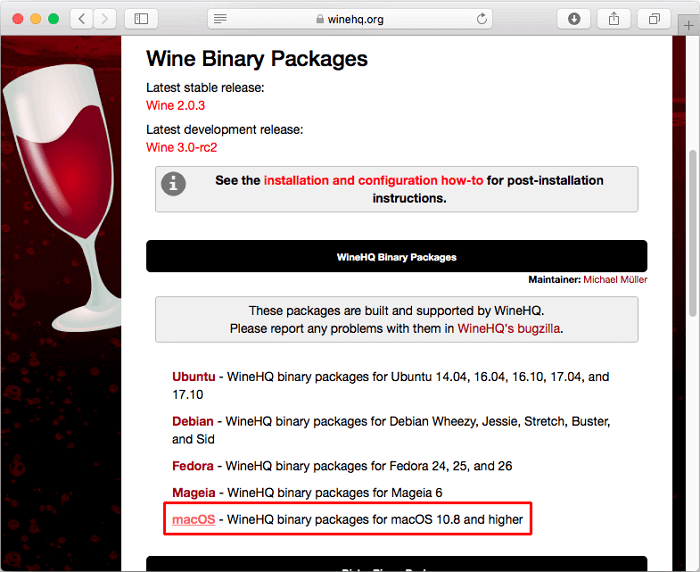 Step 3. Tap on the link to .pkg files and download the Wine Stable installer on your Mac.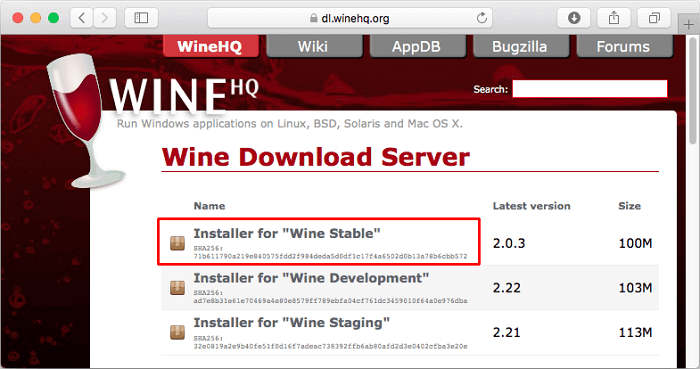 Step 4. Run "Downloads > winehq-stable-2.0.3.pkg", check out instructions and click on the Continue button.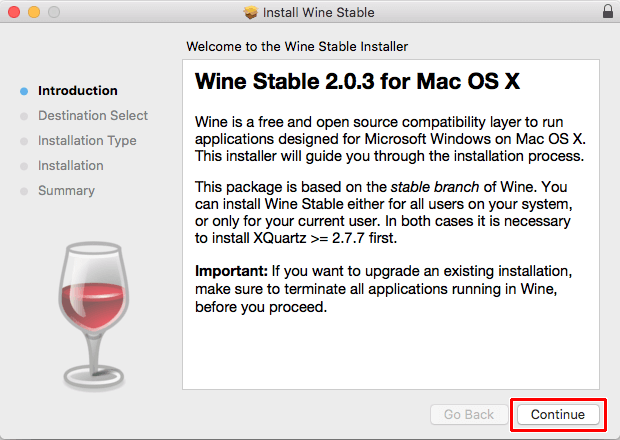 Step 5. Turn on the 64-bit support option and then click on the Continue.
Step 6. Now, click on the Install button to start the Wine installation process and then enter your password to Installer.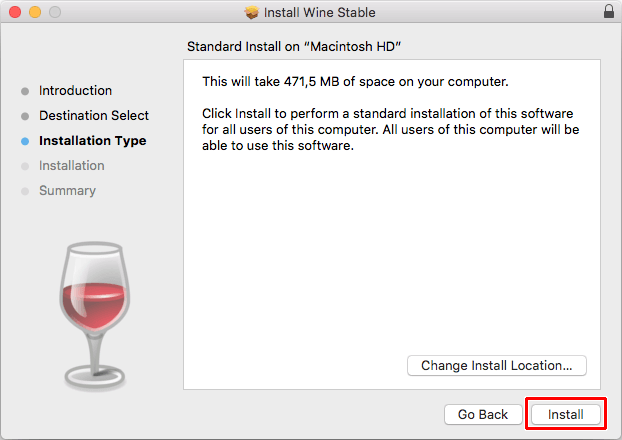 Step 7. Wait for a few minutes for the installation to complete.
Sum Up
There you go, gamers. Mac might not be designed to play robust games, but you can run Windows on Mac to play your favorite PC games. You simply have to select the right method to run Windows on your Mac, and you can effortlessly play games on your Mac devices. 
We have already discussed the top three options to operate Windows on Mac. And out of all the options using a Windows USB drive is the best solution because: 
It is cheaper than running virtual machines 
It is less complicated than using Wine Software
Importantly, you can use a simple tool like EaseUS OS2Go to create Windows USB 
In short, install Windows OS on a portable drive today to play games on your Mac without consuming hard disk space.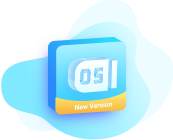 EaseUS OS2Go
Create portable Windows to USB
Copy installed Windows OS to USB
Clone Winodws OS drive to USB
Run Windows 11 on any PC
Run Windows 11 on unsupported PC
Run Windows 11/10 on a Mac
Download Now