SD card corruption with different errors happens now and then. When attacked by the issue, you will not be able to use the SD card and access your media files on the Android phones, digital cameras, or some other digital devices. In this case, you have to fix the damaged SD card for reuse. In this page, we offer you reliable SD card repair tool. Free download and try it when you failing to deal with SD card errors or corruption using general SD card repair methods.
Note: In case of data loss disaster that might occur during SD card repair process, you can use EaseUS free data recovery software to perform an SD card data recovery before using SD card repair tool.
General methods to fix corrupted SD card without SD card repair software
Try to use it on another device
When your SD card cannot be recognized or accessed from your PC, Android phone or digital camera, you cannot confirm that the issue is on your digital device or the memory card. So, we recommend you to try to use the SD card on another computer or device. If it works, you'll be able to back up your data.
Reinstall the drivers
Sometimes, your SD card cannot be detected while plugging into PC because of disk driver issue. In this case, you can try to reinstall the drivers. To do it:
Right-click My Computer or This PC, click Manage. On the left side, click Device Manager. Double-click Disk Drives in the list. Here, right click your SD card, click Uninstall. Finally, click OK. After all the process, restart your PC and connect your SD card again to check if it can be detected and work properly.
Download SD card repair tool to fix damaged SD card
If all the above methods can not help you repair corrupted SD card, you can free download and try EaseUS free partition tool to manage the job.
Repair damaged SD card by changing the drive letter
Download and launch EaseUS SD card repair tool, right-click the SD card and choose to Change drive letter. In the drop-down list, select the drive letter you want to assign to the card and click OK to finish the process.
Repair corrupted SD card by calling CHKDSK
Step 1: Open EaseUS Partition Master on your computer. Then locate the disk, right-click the partition you want to check, and choose "Check File System".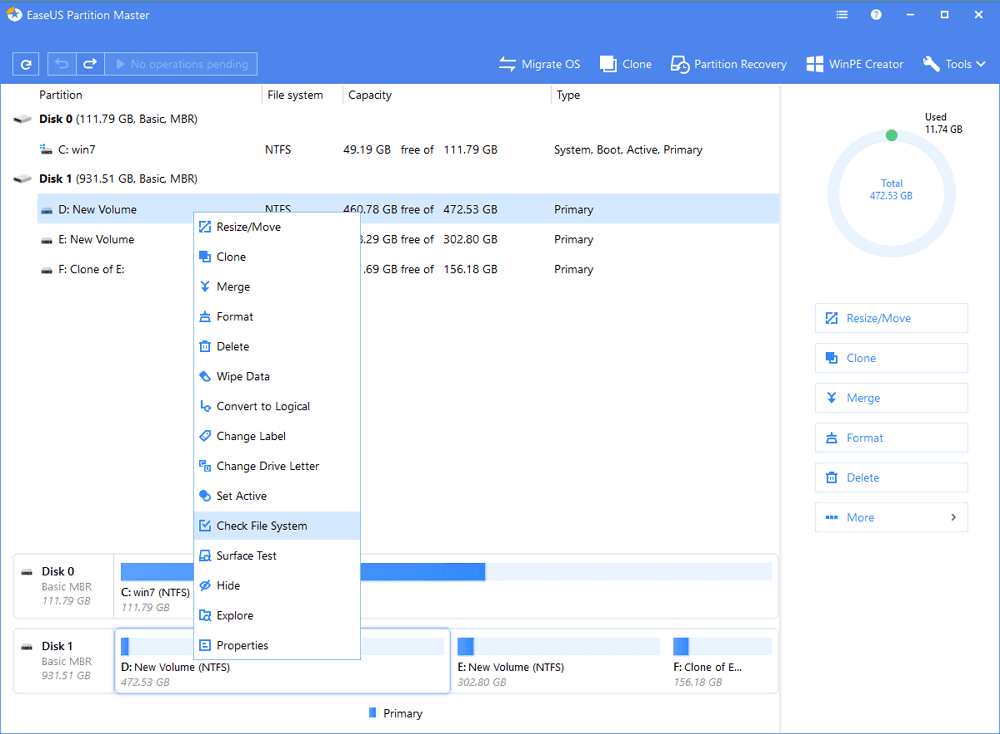 Step 2: In the Check File System window, keep the "Try to fix errors if found" option selected and click "Start".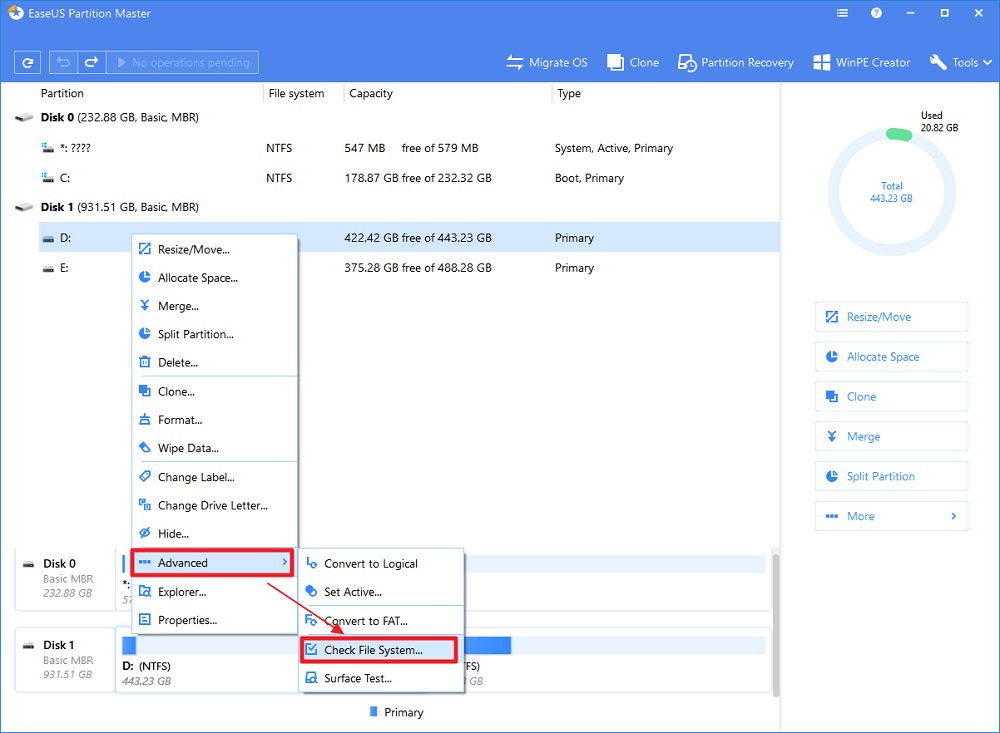 Step 3: The software will begin checking your partition file system on your disk. When it has completed, click "Finish".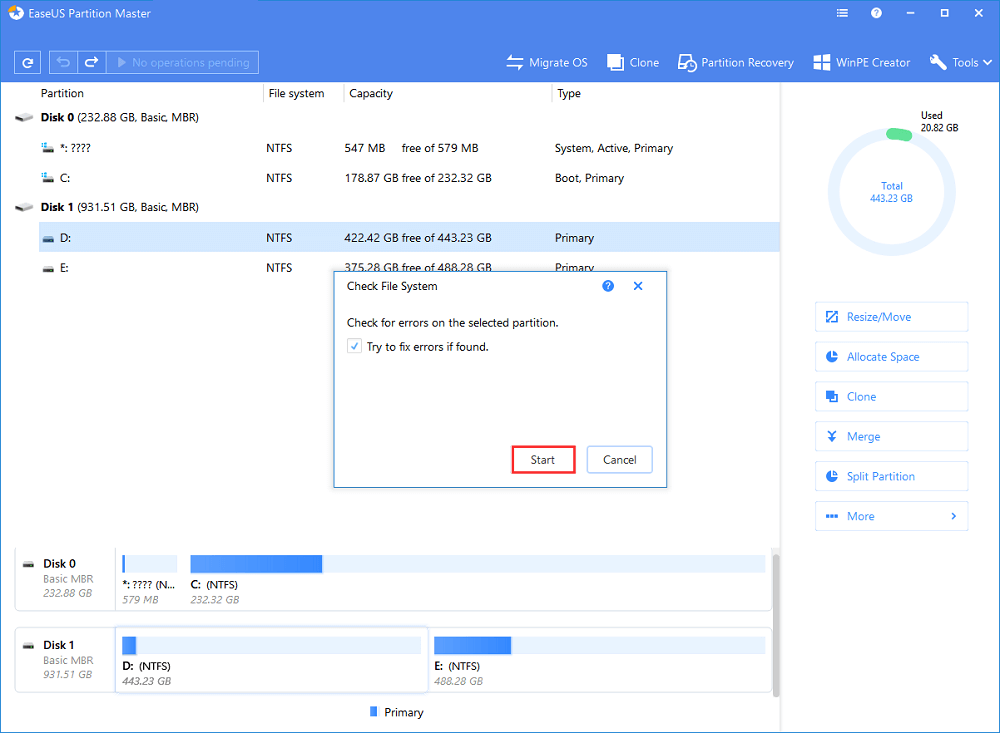 Repair corrupted SD card by formatting
Step 1: Open EaseUS Partition Master. Find your SD card and right-click the partition you want to format and choose "Format".
Step 2: Set a new partition label, file system (NTFS/FAT32/EXT2/EXT3), and cluster size to the selected partition, then click "OK".
Step 3: Click "OK" on the pop-up window to continue.
Step 4: Click the "Execute Operation" button on the toolbar, then click "Apply" to start formatting your SD card.
Tips to avoid SD memory card errors & corruption
Never remove a memory card while turning on/off your camera or other devices.
Never remove your memory card while saving and viewing a photograph.
Never taking/viewing new pictures on battery low.
Never change your memory card when the camera is on.
Use SD cards from big brands such as SanDisk, Panasonic, Sony, Kingston, Lexar, Olympus, etc.