Data Lost Trouble on Mac
Hey guys, can I simply get data back Mac when I lost them due to my careless operation? Last Friday, I went on a vacation with my friends, and we took quite a lot interesting photos on the road. Then my friends transferred those photos into my computer and used it to reply an important email.
After doing so she deleted some useless files that had be sent together with the email. She did not know that she deleted a folder on the desktop and some important data were also wiped out by her careless operation. When I found that, it was too late. How can I get data back Mac? Are there any possibilities for me to restore those deleted data? How?
Suggestions to Get Data Back Mac
Losing data on Mac can be simple if those lost data can be found in the trash bin. You can easily restore them from the trash with an efficient Mac trash recovery. But if you find nothing inside the trash bin, then things will be complicated. You can try to take your Mac into the data recovery service center and get your data restore there. But this is not an economical solution. And it will take users quite a long time for retrieving data there.
Then can it be time-saving and economical to do Mac deleted recovery? Sure! Here you can try EaseUS Data Recovery Wizard for Mac, which is a professional Mac data retrieval software. It can help you solve complex data troubles on Mac and other storage devices within only three steps.
How to Use EaseUS Data Recovery Wizard for Mac to Get Data Back Mac?
Can you easily get data back Mac? Now you no longer need to worry about having no clues to solve the case of how to get data back Mac with the help of EaseUS Data Recovery Wizard for Mac. This software enables you restore whatever you've lost on your Mac.
Step 1. Select the disk location (it can be an internal HDD/SSD or a removable storage device) where you lost data and files. Click the Scan button.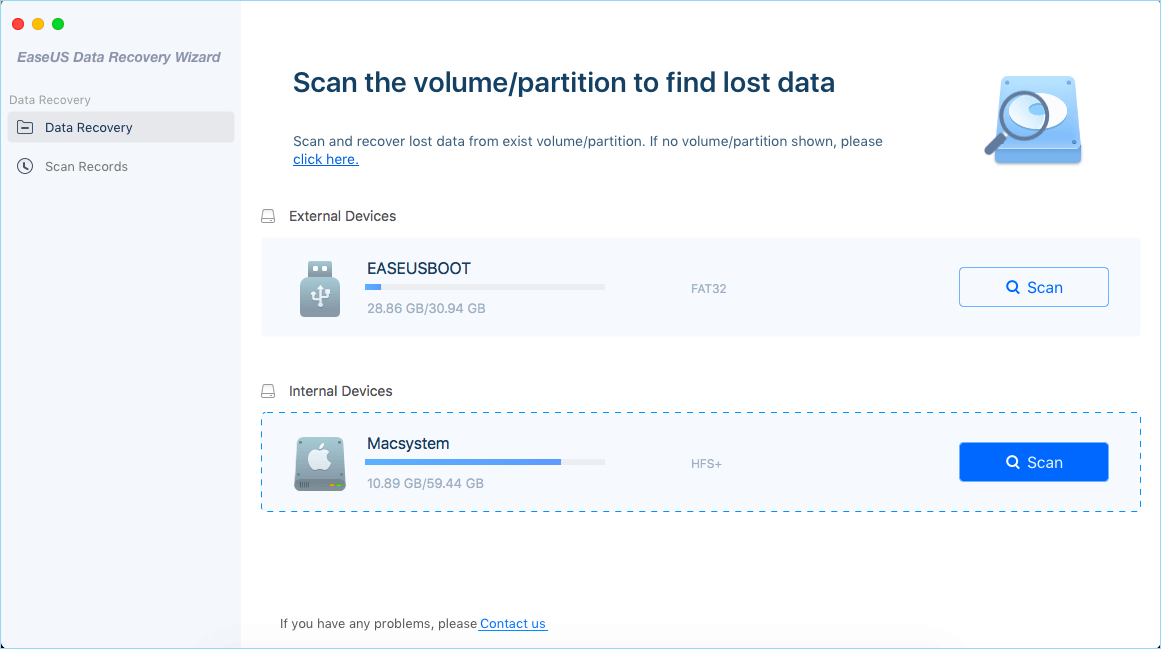 Step 2. EaseUS Data Recovery Wizard for Mac will immediately scan your selected disk volume and display the scanning results on the left pane.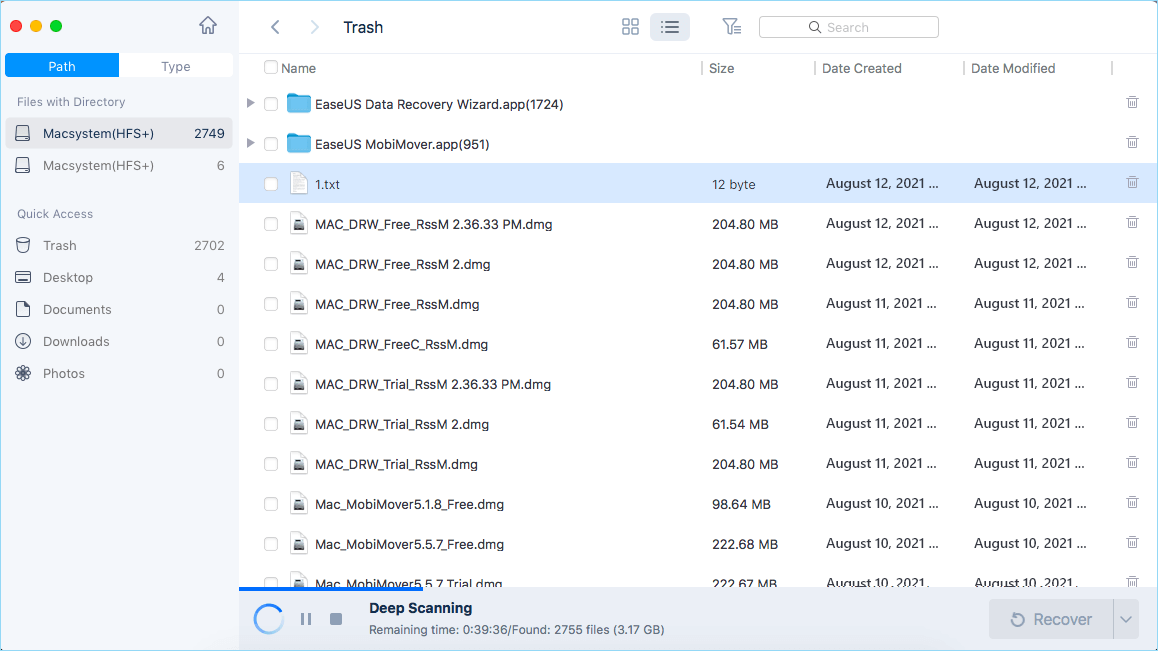 Step 3. In the scan results, select the file(s) and click Recover Now button to have them back.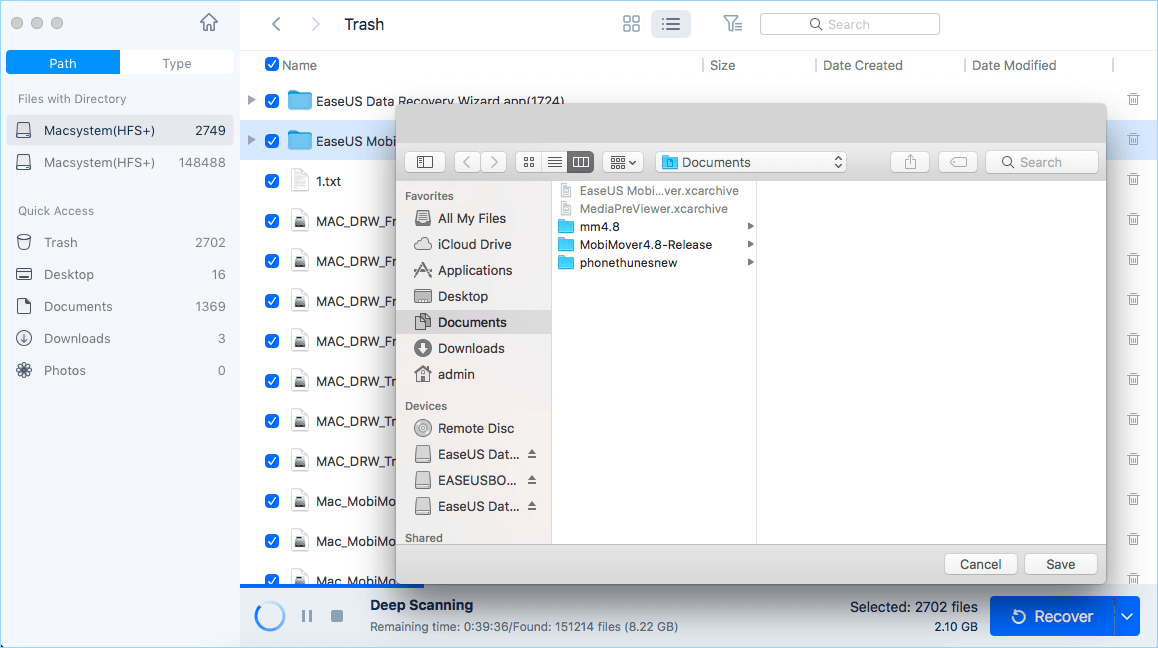 Do not bother any more and now you can effortlessly restore data on your Mac including get data back Mac with EaseUS Data Recovery Wizard for Mac. You can even recover files after system restore Mac with this tool.