Introduction
It's been about a year since Windows 11 was released, and the first significant upgrade is scheduled to come out sometime in the next few weeks. If you weren't convinced to upgrade by our initial assessment, perhaps you are now that the software is more widely used, and many of the more serious issues have been resolved.
To facilitate your transition to Windows 11, we have compiled a wide variety of relevant materials into a single, all-encompassing installation guide. Tips and detailed instructions on activating officially mandated components like TPM and Secure Boot are included. If you want to learn more, read on!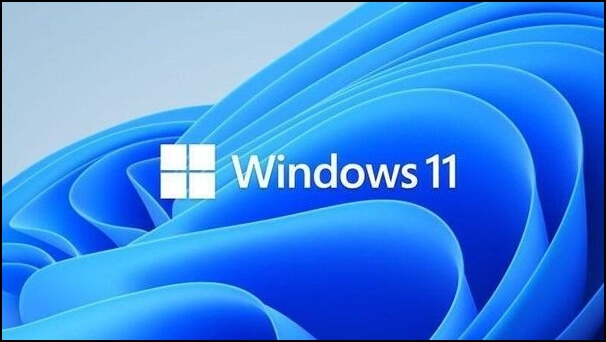 What Is Windows 11 Requirement?
Microsoft released Windows 11, the latest major version of the Windows operating system, in October 2021. If your computer or tablet meets the minimum requirements for Windows 11, you can upgrade to Windows 11 for free. However, to upgrade to Windows 11, the users need to fulfill the following requirements:
1. Hardware Requirements
Windows 11 hardware requirements are as follow: 
1 GHz or faster 64-bit processor or SoC with two or more cores (SoC).
4GB RAM or more.
Windows 11 requires 64 GB* of storage.
Downloading updates and enabling features may demand more space.
Compatible with DirectX 12 and WDDM 2.0.
UEFI/Secure Boot-capable system firmware.
2.0 Trusted Platform Module.
9" or larger, 720p, 8 bits per color channel display.
Internet connection is required for updates, downloads, and some functions.
If you have been interested in how to turn on secure boot for Windows 11 installation, you can read the following article: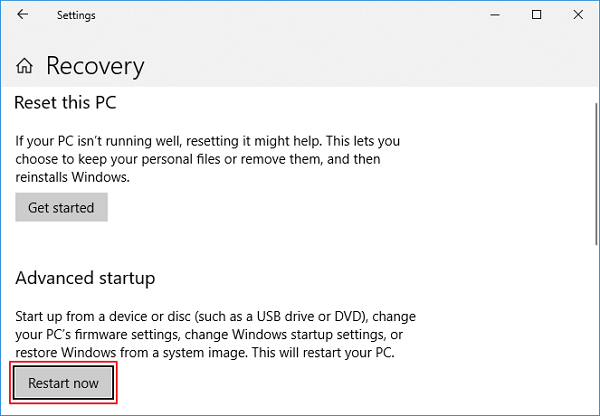 2. Operating System Requirements
If your Windows 10 device was released after 2004 and has installed the September 14, 2021 security update, you can skip straight to Windows 11.
3. Feature-specific Requirements
Some Windows 11 features have additional prerequisites. See features and requirements:
5G modem required.
Auto HDR: HDR monitor required.
BitLocker to Go: USB drive required. Windows Pro and higher have this feature.
Client Hyper-V requires SLAT-capable processors. Windows Pro and higher have this feature.
Cortana: requires a microphone and speaker and is available on Windows 11.
DirectStorage: requires an NVMe SSD and a DirectX12 GPU with Shader Model 6.0 to store and run games.
Presence: the sensor detects the human distance from the gadget or intent to interact.
Intelligent Video Conferencing: camera, mic, speaker (audio output).
Multiple Voice Assistant: mike and speaker required.
Three-column layouts require a 1920-pixel-wide screen.
Taskbar mute/unmute requires a camera, mic, and speaker (audio output). App needs global mute/unmute feature.
Spatial Sound: hardware and software needed.
Microsoft Teams: camera, mic, speaker (audio output).
Two-factor authentication: PIN, biometric (fingerprint reader or infrared camera), or Wi-Fi/Bluetooth phone.
Windows Projection requires a WDDM 2.0 display adapter and Wi-Fi Direct.
Windows 11 Requirements vs. Windows 10 Requirements
Switching from Windows 10 to Windows 11 is harder for some users than others. Some say that Windows 11 is the most controversial update of the Microsoft OS. Below, we will discuss the CPU requirements and Features for Windows 10 and 11 to help you see which one is better.
Windows 10 Requirements
Latest OS: Ensure you are using the most recent version of Windows by installing Service Pack 1 or the latest update for Windows 8.1.
See what version you're using.  Do you require the most recent update? Get Service Pack 1 (SP1) or the Windows 8.1 Update.
Processor: a processor with a speed of 1 gigahertz (GHz) or more, or an SoC
RAM: 1 GB for 32-bit and 2 GB for 64-bit
Hard disk: 16 GB for 32-bit OS, 20 GB for 64-bit OS
Graphics card: DirectX 9 or later and the WDDM 1.0 driver
Visual Resolution: 800 x 600
Windows 11 Requirements
Upgrade to Windows 11 requires Windows 10 version 2004 or later. Go Settings>Update, and Security>Windows Update offers free updates.
Processor: 1GHz or greater 64-bit CPU with 2 or more cores (SoC).
RAM: 4GB (GB).
Storage: 64GB or greater
System firmware UEFI: Secure Boot Capability.
TPM: version 2.0. 
Graphic card: DirectX 12 and WDDM 2.0 driver compatible.
Visual Resolution: 8-bit per color channel, 9-inch diagonal HD (720p) display.
What We Think:
Windows 10 used to require a 1GHz processor, 1GB of RAM (2GB for 64-bit), 16GB of storage, and an 800x600 display. Windows 11 requires a more powerful PC with a 1GHz, 64-bit processor with 2 or more cores. 
Windows 11 requires an Intel 8th-gen Core CPU or later. The Ryzen 2000 series and upwards are supported on Windows 11. More memory is needed. Microsoft ups the minimum RAM to 4GB and storage to 64GB. Which was previously 1 GB and 2 GB with 16 GB storage.
Moreover, in Windows 11, Microsoft has included TPM, a more compatible graphic card, and higher visual resolution.
Is Windows 11 Worth the Trouble?
To upgrade to Windows 11 is worthwhile for the vast majority of users. As the most recent Windows release, it features a drastically different aesthetic from Windows 10. However, both operating systems are quite similar under the hood. Let's weigh the benefits and drawbacks of Windows 11:
Benefits:
AI-powered functionality and design modifications are included.
Memory management
Superior performance with 4 GB of RAM
Good collaboration tools
Helps with framing automatically, adjusting for eye contact in meetings, and blurring the background.
Drawbacks:
More bugs than Windows 10
A recent update massively affected SSD Speed
Device Compatibility issue
Reasons to Buy Windows 11:
Windows 11 is smooth, notwithstanding the occasional Control Panel dialog box. The rounded window corners, tiny Taskbar, and touch-friendly design are appealing.
Windows 11's snapshot choices keep improving.
Windows 11's apps are better than 10's.
Ultra-secure Windows 11 This is mostly due to the TPM, a secure processor.
Windows 11's new docking behaviors make using an external display easier.
How to Test If PC Can Run Windows 11?
We have provided you with a list of different ways to check if your computer is compatible with Windows 11 and some specific actions that users can follow to install Windows 11 on their respective devices.
There are 2 ways to check if your pc can run windows 11 or not:
Option 1: Check to See if Your PC has TPM
Option 2: Download PC Health Check
Option 1: Check to See if Your PC has TPM
Step 1. Type tpm.msc in Windows 10's search bar to open the Trusted Platform Module Management app. 
Step 2. Scroll down to TPM Manufacturer information to see if a TPM is installed and certified.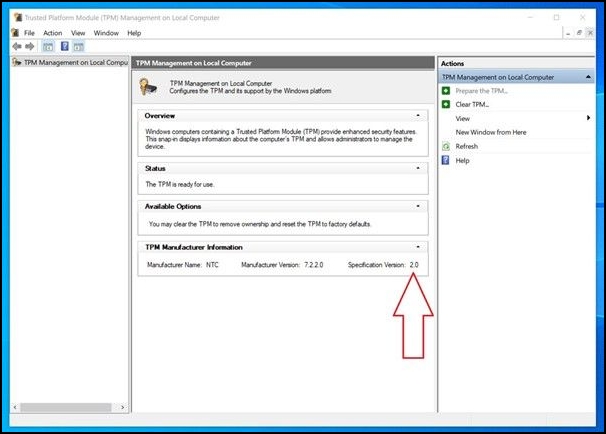 Option 2: Download PC Health Check
Second, Microsoft offers a free app called PC Health Check that can determine whether or not your computer is capable of running Windows 11. This app may be downloaded from the Microsoft website.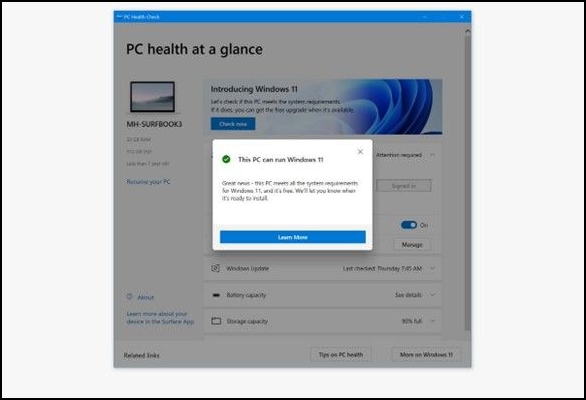 Windows 11 is available through Windows Update. When it's ready, Windows Update will notify you. Install as instructed. This option won't delete any PC info. Follow the steps below to run Windows 11 on your device:
Step 1. Open Settings > Update & security. Click "Updates".
Step 2. You should see a free Upgrade to Windows 11 prompt. Click "download and install", then Accept and install.
Step 3. You should see Windows 11 Upgrade with a percentage and download status under Windows Update. Finish it.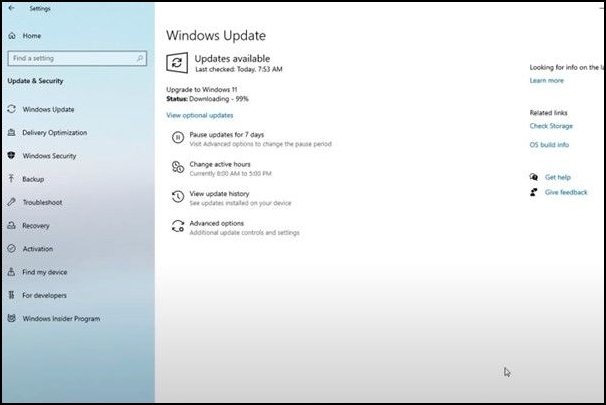 Summary
Windows 11 is the standard for PC operating systems going forward. Microsoft invested a lot of time and effort in making Windows 10 appear better. It's important to remember that the transition to a new operating system is never smooth sailing. To ensure a smooth upgrade to Windows 11, this article will keep you abreast of the latest developments, suggestions, and other relevant data.
Windows 11 Requirements FAQs
1. Does my PC meet Windows 11 requirements?
The best way to determine whether or not your hardware upgrade satisfies Windows 11's specifications
Download PC Health Check here.
Press Windows logo key + S or select Search, then type pc health check.
Tap Check.
2. Is 4GB RAM enough for Windows 11?
Windows 11 with 4 GB of RAM isn't great, but it's supported. Because of third-party programs, it constantly crashes and reloads. Windows 11 requires 8 GB of RAM.
3. Is Windows 10 or 11 better?
Windows 11 is a superior gaming OS to Windows 10. The former will borrow Xbox Series X technologies to improve game visuals, including Auto HDR, which provides HDR upgrades to DirectX 11 or higher titles.
4. How to check whether your PC is compatible with Windows 11?
Click Windows 11 on Microsoft's website. Tap Download app under Check compatibility. Download the Microsoft PC Health Check app.