Introduction
In recent years, virtualization technology is becoming more accepted by many corporations and organizations as virtualization makes a single piece of computer hardware possible to be shared among several virtual machines. In this way, virtualization help ease the massive cost of equipment and resources and improve working efficiency. Whether your company has put this technology into practice, it is essential to consider virtualization technology in working scenarios.
A hypervisor is computer software, firmware, or hardware that creates and runs virtual machines. Currently, two significant hypervisors dominate the virtualization market - Hyper-V vs. VMware. 
This article will provide you with more knowledge about what Hyper-V is, what VMware is, and their differences.
What Is Hyper-V
Hyper-V, briefly known before its release as Windows Server Virtualization, is a native hypervisor designed by Microsoft in 2016. So, what is Windows Hyper-V?
Hyper-V is a virtualization software to virtualize different operating systems on a single machine. It provides a virtualization platform where you can build IT infrastructure of any level of complexity. 
There is an obvious partition and other child partitions in Hyper-V. The leading Operating System runs in the parent partition. Each child partition is a virtual machine, a complete virtual computer with a guest OS and programs. The virtual machines share the same hardware resources as the host. A single Hyper-V host can have many VMs created on it.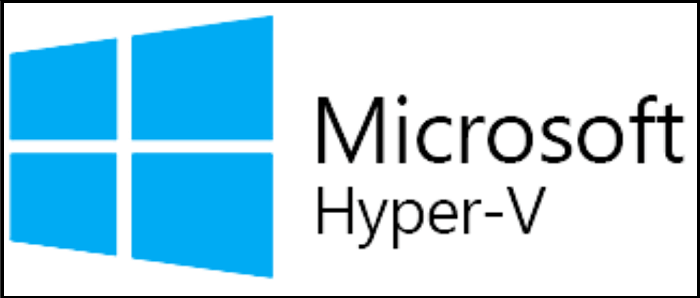 There are several pros and cons of Hyper-V you need to know:
Advantages of Hyper-V
Backed by Microsoft, it is committed to improving the hypervisor.
Runs Microsoft's Azure public cloud – getting tried and tested every day.
Microsoft's ecosystem is widely used across the enterprise market space.
Customers benefit from enterprise license agreements.
Disadvantages of Hyper-V
Play catchup with VMware in several areas.
Not quite as mature as VMware, including features.
VMware has an extended lead over Hyper-V in security solutions and software-defined networking.
Storage Spaces Direct is still in need of continued development and features.
What Is VMware
VMware proposed virtualization technology in the 1990s. The basis of the virtualization technology method is the ESX/ESXi bare metal hypervisor for x86 architecture. The hypervisor can be used for performing multiple virtual machines. It can share resources from the same physical server, such as CPU, RAM, and network interfaces.
VMware products support virtualization, software-defined data centers, and cloud infrastructure management. VMware vSphere is its central server virtualization platform, which enables the deployment and management of VMs on a large scale. Practically, vSphere encompasses a set of virtualization products, which include the ESXi hypervisor, vSphere Client, VMware Workstation, vCenter, and others. All these products combined constitute the VMware infrastructure, which enables centralized virtual environment management.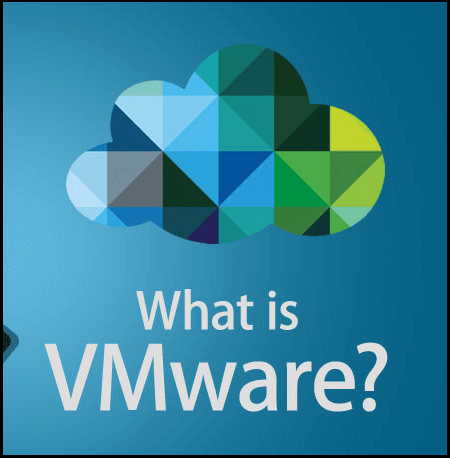 By using VMware, you must keep the advantages and disadvantages in mind:
Advantages of VMware
Well-established, proven technology.
Enterprise leader in data center virtualization.
Continuing to innovate.
Disadvantages of VMware
Vendor lock-in.
The public cloud is changing the enterprise.
The public cloud may replace VMware tooling.
VMware is betting on VMware Cloud on AWS.
If you want to know other information about VMware license key, you can read the following article: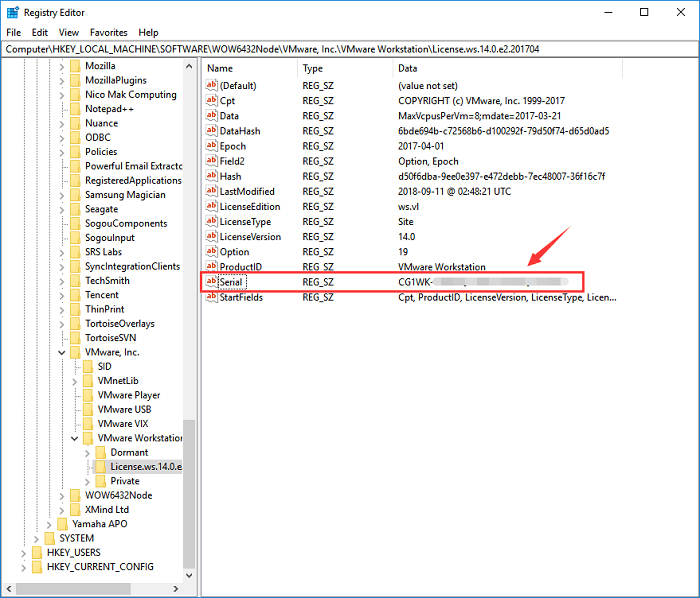 Hyper-V vs. VMware: What Are the Differences
Hyper-V and VMware enjoy many features that differentiate them from one another. In addition, each virtualization platform has many advantages and disadvantages to consider when deciding between the two. 
In making the comparison, let's take a look at the following areas: supported operating systems, security, scalability, networking, and price.
Supported Operating Systems 
With virtualization, the whole point of the capabilities afforded by the hypervisor is running guest operating systems. Let's look at Hyper-V vs. VMware in the space of supported operating systems by each hypervisor.
Hyper-V 
In addition to Windows operating systems, Hyper-V can support:
CentOS
Red Hat Enterprise Linux
Debian
Oracle Linux
SUSE
Ubuntu
FreeBSD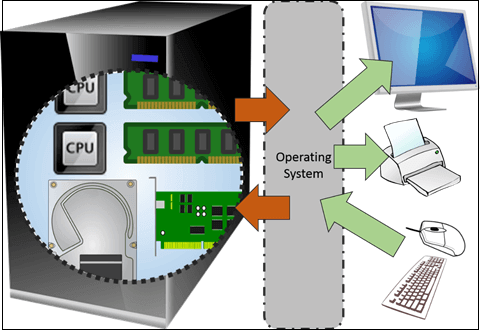 VMware
New guest operating systems that VMware supports include:
Asianux 4 SP4
Solaris 11.2
Ubuntu 12.04.5
Ubuntu 14.04.1
Oracle Linux 7
FreeBSD 9.3
Mac OS X 10.10
Security
Hyper-V also provides robust security features. However, VMware is an enterprise-grade virtualization solution, and its security features are naturally more robust.
Hyper-V
Encrypted networks. It is newly added in Windows Server 2019, providing encryption service for all traffic on the overall subnet. You don't need to require any configuration or changes to virtual machines or network equipment.
Guarded Fabric. It is a security model that helps hosts and their VMs avoid malicious software. It also can run three regular VMs with no protection, encryption-supported VMs, and shielded VMs with protection that cannot be disabled.
Host Guardian Service (HGS). It is a component in the Guarded Fabric framework, ensuring that Hyper-V hosts are known to the organization, healthy, and running trusted software.
Shielded VMs. It is the generation 2 VMs with a virtual trusted platform module (vTPM). This module uses BitLocker encryption and can only be run on HGS-certified and approved hosts.
VMware
Host-level security capabilities—ESXi supports CPU isolation, memory isolation, device isolation, lockdown mode, certificate replacement, and smart card authentication.
Host firewall—ESXi hosts are protected by a firewall, which refuses admission to services and ports by default, except for a few crucial ports.
Host Certificates—the VMware certificate infrastructure grants each ESXi host a certificate signed by the VMware Certificate Authority (VMCA).
Secure defaults—VMware controls several configuration parameters, which may lead to intrusion or misuse. Users can take risks to change these parameters, ensuring they operate in a secure environment.
Scalability
Scalability is essential for any business when choosing between hypervisors that will run their production workloads. The table outlines the Hyper-V vs. VMware scalability differences as follows:
System
Resource
Microsoft Hyper-V 2019 
VMware vSphere 6.7 Free
Host
Logical Processors
512
768
Physical Memory
24 TB
4TB
Virtual CPUs per Host
2048
4096
VM
Virtual CPUs per VM
240 for Generation2
64 for Generation1
8
Memory per VM
12 TB for Generation2
1 TB for Generation1
6128GB
Maximum Virtual Disk
64 TB for VHDX format
2040 GB for VHD format
62TB
Cluster
Maximum Nodes
64
N/A
Maximum VMs
8000
N/A
Networking
Microsoft Hyper-V provides networking via Windows Server. Windows Server virtualized networking features include:
Virtualized Layer 2 networks.
Through gateways, traffic is routed between virtual networks or between physical and virtual networks.
Virtual Extensible LAN (VLAN) and Generic Routing Encapsulation (NVGRE).
Software-defined networking (SDN).
VMware provides NSX-T for virtualized networking, which supports the following features:
Layer 2, Layer 3, and isolated virtual networks.
L2VPNs enable extending on-premises subnets to the virtualized environment without changing IP addresses.
IPsec VPNs, either route-based with BGP or policy-based, make it possible to connect on-premises networks and VPCs.
Support for AWS Direct Connect (DX) for high-speed connectivity between on-premises data centers and AWS.
Price
It is difficult to compare the pricing of Hyper-V vs. VMware because VMware ESXi is licensed per socket (physical CPU), while Hyper-V has been licensed per core since 2016. The table below shows the differences in terms of pricing of Hyper-V vs. VMware. 
 
Editions
Pricing
Hyper-V
Windows Server Datacenter

US $6,155

Windows Server Standard
US $972
Windows Server Essentials
US $501
VMware
VMware vSphere Standard
US $995
VMware vSphere Enterprise Plus
US $3,495
VMware vSphere with Operations Management Enterprise Plus (effective until February 1, 2019)
US $4,525
VMware vSphere Platinum
US $4,595 with 1 year VMware AppDefense Subscription
Final Verdict
A reliable and efficient virtualization platform is essential for building and operating in a virtual environment, such as VMware and Hyper-V. When deciding which platform to choose for conducting your business operations, consider the differences between VMware and Hyper-V regarding supported operating systems, security, scalability, networking, price, and the advantages and disadvantages each has.