Here Is Your Ultimate Guide of Windows Password Recovery
| Workable Solutions | Step-by-step Troubleshooting |
| --- | --- |
| #1. Use EaseUS Key Finder | Step 1. Launch EaseUS Key Finder, and click "Windows Credentials" on the left pane; Step 2. Now, you...Full steps |
| #2. Reset Password on The Sign-in Screen | Step 1: Firstly, click on the Windows button; Step 2: Click on the Control Panel; Step 3: Click on the User...Full steps |
| #3. Reset Microsoft Account Password | Step 1: Type your email address and click Next, you can see a forgot password option, so click...Full steps |
Introduction
It is common in our lives that we forget our passwords sometimes and get into trouble. However, as technology grows, we can find ease in everything we are concerned about. You can discover the hassle-free way to recover your lost or forgotten Windows password with easy ways and a fantastic tool. It's a simple-to-use utility for everyone searching for an easy and quick way to recover a password.
Moreover, remembering an Adobe or Office password is also tricky. But don't you have to worry about it. We introduce you to an elementary tool that provides the best facilities. 
Forgot Windows Password, How Do I Log into My Computer
It's quite challenging to log into the computer after forgetting the password. As you don't have that key that lets you allow to enter. But there is only one way that makes you able to log in again with a reset password option. It would be helpful if you had to re-boot the PC into safe mode to reset the password.
Look at some steps below to better understand how to log into the computer. It's not so difficult for anyone to know about the basic features of a window recovery.
Step 1: Click on the Reset password option that you find automatically after entering a wrong password.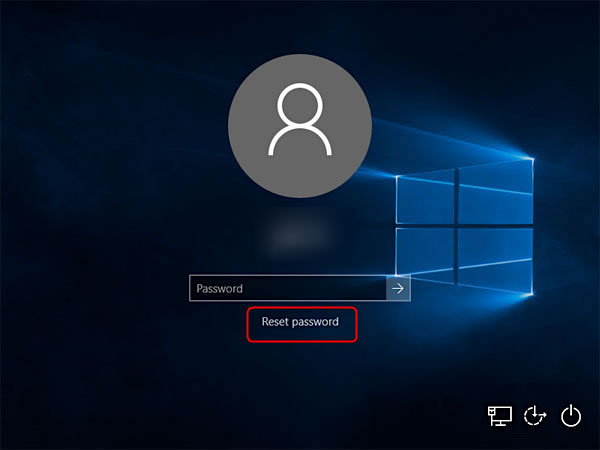 Step 2: It requires some questions that you should have to answer.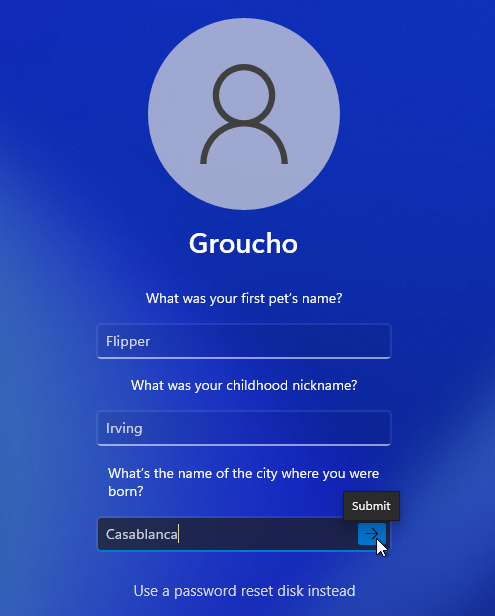 Step 3: Then set a new password (make sure you set a password you remember).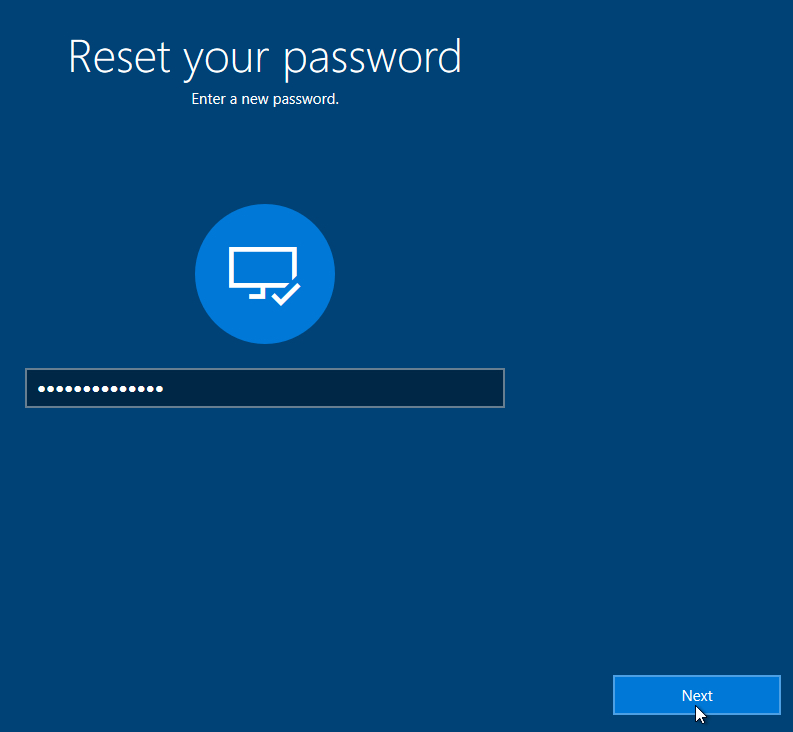 Step 4: Now, you can log in to your computer easily.
How to Recover Your Windows Password?
Here are some more ways of recovering a Windows password. Maybe you are familiar with any of them because these are the three most common ways of recovering a Windows password.
While the easiest way of recovering a password is with a tool that is available easily for every windows user, it suits every window and provides more accessible ways. And the best thing is, it never requires anything from you. In Contrast, methods no 2 and 3 are best for some experienced users. As you may find a bit difficulty in these methods.
However, follow the detailed guidelines we are providing you to recover your windows password more quickly. You will find the best and quick ways here!
#1. Use Windows Password Recovery Tool
EaseUS Key Finder is your helping partner in recovering the windows password. With just simple clicks, you can open your windows quickly. It's one seamless utility that allows you to recover a lost or forgotten password. Besides this, you can find Microsoft Office product key with EaseUS Key Finder.
Step 1. Launch EaseUS Key Finder, and click "Windows Credentials" on the left pane.
Step 2. Now, you can check all available Windows Credential addresses with respective user names, and passwords.
You can click "Copy", "Print", or "Save" these Windows Credentials' accounts and passwords at one time. 
It provides you with several quick and easy ways to recover passwords. Also reveals the passwords stored in the web browsers such as internet explorer, Mozilla Firefox, google chrome, etc. Further, it doesn't require any long list of information. You can use it without any time-wasting requirements. So you can consider EaseUS Key Finder the all-in-one solution for recovering passwords.
#2. Reset Windows Password on The Sign-in Screen
Here are a few simple steps of how you can reset windows passwords on the sign-in screen. Follow the steps below:
Step 1: Firstly, click on the Windows button.
Step 2: Click on the Control Panel.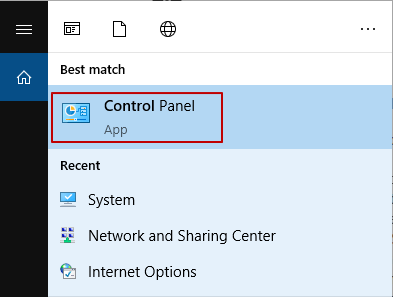 Step 3: Click on the User Accounts and Family Safety.
Step 4: Click on the Change your Windows password.
Step 5: Finally, click on the Change your password option.
This is how you can reset your password on the sign-in screen, and we hope you find it easier and more effective.
#3. Reset a Forgotten Microsoft Account Password
It's easy to recover a Windows password by resetting the Microsoft account. Here are some steps that you have to follow to get your new password easily. Just quickly resolve your missing, lost, or forgotten passwords!
Step 1: Type your email address and click Next, you can see a forgot password option, so click on that. Or you can also go for the reset password option.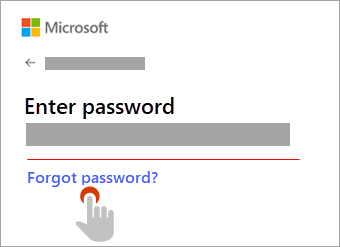 Step 2: Please provide the information of your email or phone number so that they can send a recovery code. Click Get code.
Step 3: Depending on the process you choose (Email or Phone), check the email or phone number in which you receive a code.
Step 4: Then, copy and paste the code you received and click on the Next option.
Step 5: Enter your new password now, and you have successfully reset a Microsoft account password.
Bonus Tip: How to Protect Windows Password 
Protecting a password is easy if you are aware of some features. These things can help you to remember a password easily. See how you can save your windows password. We gathered some tricks and techniques for you, and we are sure that you will find them more advantageous and less time-consuming. So let's have a look at some tips now! 
Take a backup of the Windows password to a cloud drive.
Keep the password as simple as possible to remember.
Take a Windows password recovery tool for help.
Please do not share your password with anyone. It might be possible that they can change your password.
Make a private folder on your mobile phone or laptop and write each password on it. Make sure you set a private key to open that folder, so anyone cannot steal it.
Make a password that relates to your birthday so you can't forget it.
Conclusion
Remembering a password all the time is not an easy task. But thanks to the technology that allows us to recover the passwords quickly. EaseUS Key Finder, the best product key finder, provides you with more effortless and instant ways of recovering a password, whether a windows password or Office, Adobe, or chrome.
So you can recover your missing, lost, or forgotten passwords in just a couple of minutes with one and only EaseUS Key Finder. Once you use it, you will become a fan of it due to its user-friendliness and effectiveness. 
We hope you find this information compelling and get away to recover you're lost, forgotten or missing passwords with just a couple of clicks.

Roxanne is one of the main contributors to EaseUS and has created multiple posts on digital devices like PCs, Mobile phones, tablets, Mac, etc. She loves to share ideas with people of the same interest.
About EaseUS Key Finder
EaseUS Key Finder offers complete solutions for you to efficiently find Windows or Windows Server product keys, discover Offce, Adobe, and other installed software serials, and find WiFi codes, etc, successfully in simple clicks.