
Table of Contents

About the Author

Reviews and Awards

Recover Deleted Files in Windows 10/11
If you are here to find out how to corrupt a file so it won't open on PC/Mac, you might be thinking that it will be a complex task involving dozens of steps and consuming a big chunk of your time. However, that is definitely not the case. You can corrupt a file within no time and save your day.
Method 1. Change File Extensions to Corrupt a File on Mac and PC
File extensions are the indicators that tell the operating system about the nature of files and how to run them. Changing these extensions can confuse the operating system about the file type and fail to run the file. Here is how you can change file extensions to corrupt a file:
Step 1. Press the Windows button and search for folder options.
Step 2. Once you are in the folder options, click on the tab named 'View".
Step 3.  Now, you will see a box in front of a command saying Show file extensions; tick this box.

Step 4. Now go to the file you want to corrupt, and it will have an extension name at the end; suppose it is a word file with the extension name Docx.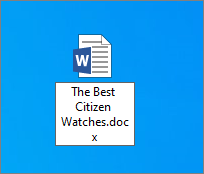 Step 5. Right-click on the file and rename it. 
Step 6. Don't rename it fully; just change its extension name and press enter.
Now, the operating system won't be able to run this file. Moreover, whenever anybody tries to run this file, it will show an error.
Method 2. Corrupt A File Using Notepad On Windows
Corrupting a word or PDF file with Windows built-in notepad is like a walk in the park. It will take you less than one minute to corrupt the file and save your reputation from getting ruined. Here is how you can corrupt a file using Notepad on Windows:
Step 1. First of all, right-click on the file you want to corrupt and open it with a notepad. Notepad might take a long time to run due to the file type so keep waiting.
Step 2. Once the notepad is opened, you will see tons of strange commands you have never seen before; you just have to select 10-12 lines of the command from either start, mid or bottom and erase it.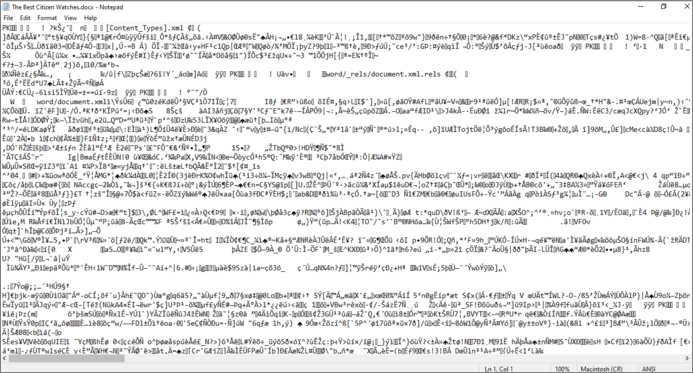 Step 3. After erasing, save the file and close the notepad app. Again it might take longer than usual to close and keep a notepad file.
Step 4. Run the file through any file viewer, and you will find that the file is corrupt and can't be opened. This simple method will take 1-2 minutes to fully complete
Method 3. Using an Online File Corrupter to Corrupt a File on Mac and PC
Some bosses or professors are clever enough to find out that the file has been manipulated and corrupted on purpose, which might land you in big trouble. Therefore, to stay on the safe side and don't let anybody detect that you have purposely corrupted the file, you can use an online tool corrupt-a-file.net.
This is an online tool that is free to use and corrupts your file in no time. Here is how you can use it:
Step 1. Visit their website (https://corrupt-a-file.net/).
Step 2. Scroll down and click on "From Your Computer" just below the select the file to corrupt.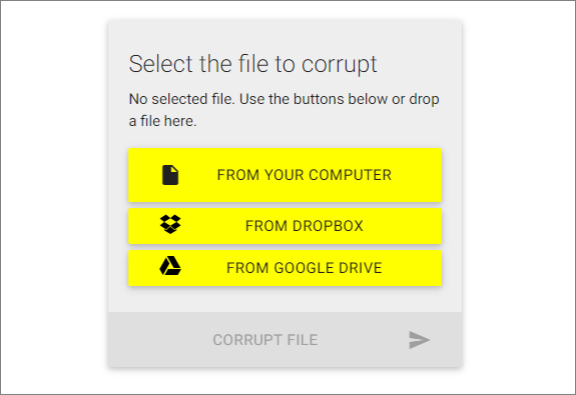 Step 3. Now, navigate to the file you want to corrupt, click on it and upload it to the website.
Step 4. Then, click on the corrupt file option and wait for a moment.
Step 5. Your file will be corrupted and saved at your desired location.
Method 4. Use File Compression Tool
Using the file compression tool is another easy method to corrupt any file on purpose. The best means to compress the file is Winrar Archiver, and you can download it online for free. After installing this tool, you can follow these steps:
Step 1. Right-Click on the file you want to corrupt and click on "Compress".
Step 2. When the compression is almost 90% completed, pause and cancel the compression.
Step 3. Canceling at 90% will cause the compressor to create a new file, but as the compressed file does not contain full data from the previous one, it won't run. 
How to Repair Corrupted Files with File Repair Tool
You can corrupt a file for multiple uses; just make sure to create a copy file just in case you need to access the data in the future. If somehow, you corrupted a file or a virus caused it to be corrupt, you can land in big trouble. Now, accessing this corrupted file would be the biggest goal of your life, and EaseUS Data Recovery Wizard will help you achieve it. 
EaseUS file repair tool that can repair all corrupted files within the blink of an eye. It can repair corrupted Excel, Word, PPT, and PDF documents. What's more, it still supports fixing broken videos and images.
Now, free download this data repair and recovery tool to fix any damaged files. It can handle many other tasks and make your life easy. On the other hand, it is also a cost-effective option because many of the file repairing tools on the internet are available at hefty prices. 
Step 1. Launch EaseUS Data Recovery Wizard. Select a disk location where the corrupted files are saved. Click "Scan" to start finding the broken files. EaseUS file repair tool allows you to fix damaged documents, videos, and pictures in differnet formats.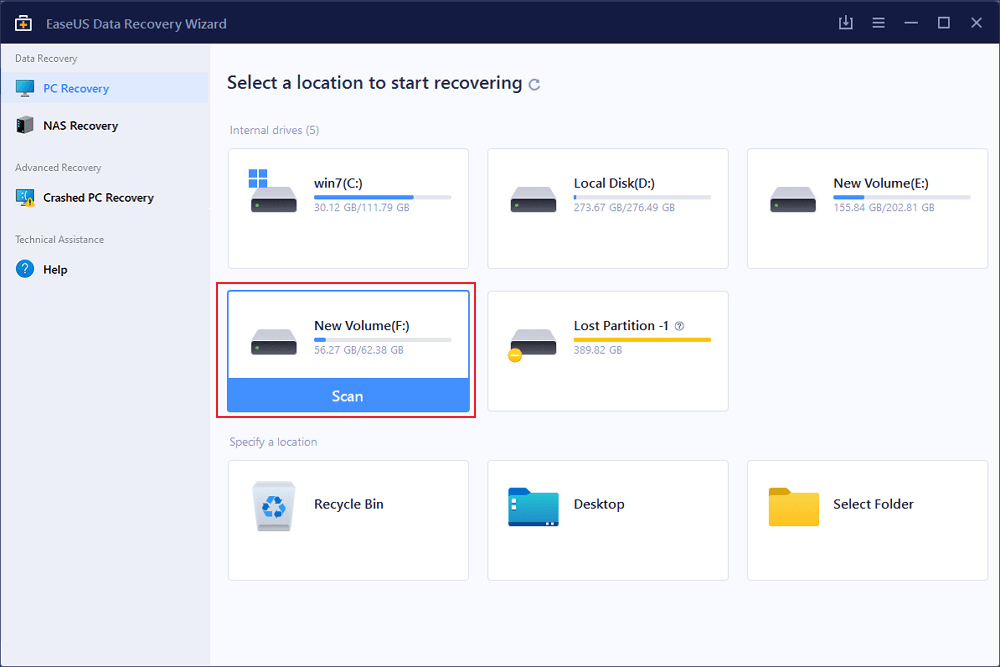 Step 2. After scanning, you can quickly find corrupt data by file type. If you want to repair damaged Word, Excel, or PDF, select Documents and filter a specific category. For pictures and videos repair, all the common types are suppored, including JPEG, PNG, BMP, MOV, MP4, GIF, and more.
Step 3. EaseUS file repair software will automatically fix broken files. You can preview the repaired files before recovery. Last, click "Recover" and save the recovered files to a different location to avoid data overwriting.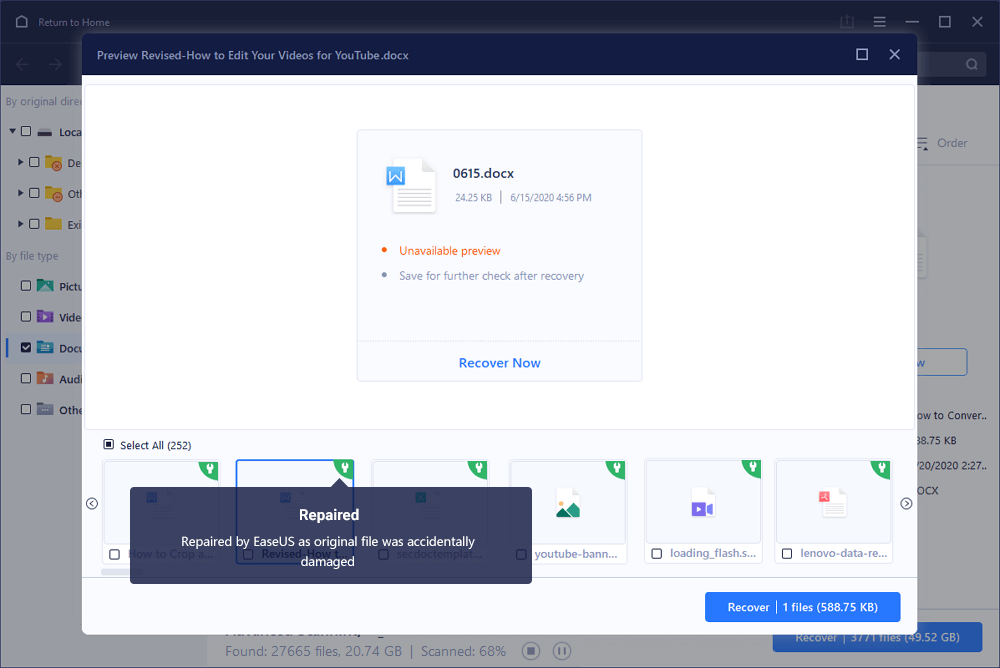 Conclusion
There are multiple ways to corrupt your file and ease your problem. However, suppose you are a college or university student. In that case, we won't suggest you corrupt the file because many educational institutes are aware of this trick and have strict rules against them.
However, you can use multiple methods, including changing file extensions, using an online file corrupting tool, or compressing the file. However, if you didn't create the backup of your file and accidentally corrupted it right away, you still got the services of EaseUS to repair your corrupted file easily. EaseUS Data Recovery Wizard is feature-rich software that can provide you with many other benefits along with repairing your file. 

Cedric Grantham is one of the senior editors of EaseUS who lives and works in Chengdu, China. He mainly writes articles about data recovery tutorials on PC and Mac and how-to tips for partition management. He always keeps an eye on new releases and likes various electronic products.
EaseUS Data Recovery Wizard is a powerful system recovery software, designed to enable you to recover files you've deleted accidentally, potentially lost to malware or an entire hard drive partition.

 Read More

EaseUS Data Recovery Wizard is the best we have seen. It's far from perfect, partly because today's advanced disk technology makes data-recovery more difficult than it was with the simpler technology of the past.

 Read More

EaseUS Data Recovery Wizard Pro has a reputation as one of the best data recovery software programs on the market. It comes with a selection of advanced features, including partition recovery, formatted drive restoration, and corrupted file repair.

 Read More