What is NTFS
Before I introduce how to get lost data back from NTFS partitions, let's learn some knowledge about NTFS.
NTFS (short for New Technology File System) is the standard file system of Windows NT, including its later versions Windows 2000, Windows XP, Windows Server 2003, Windows Server 2008, Windows Vista, and Windows 7, 8 and 10.
NTFS supersedes the FAT file system as the preferred file system for Microsoft's Windows operating systems. NTFS has several improvements over FAT and HPFS (High-Performance File System) such as improved support for metadata and the use of advanced data structures to improve performance, reliability, and disk space utilization, plus additional extensions such as security access control lists (ACL) and file system journaling.
NTFS has become more and more popular. However, data loss issues like from converting raw to NTFS partitions also have a rapid rise even if you take every precaution to avoid it. This article will give you a free solution to get lost data back from NTFS drives.
How to get data back from NTFS hard drive partition
Do you think it's difficult to get data back from NTFS partition because of the advantages of NTFS file system?
Nowadays it's quite easy to achieve the aim with NTFS hard drive recovery software. Much professional data recovery software can get data back for NTFS. Millions of search results will appear if you google "get data back for NTFS".
After a long time seeking and experience, I recommend you a free NTFS data recovery software, EaseUS Data Recovery Wizard Free Edition to get data back from NTFS volumes. Here's a tutorial for how to get data back from NTFS with this free NTFS partition recovery software.
Download NTFS hard drive recovery software to get data back
Use EaseUS Data Recovery Wizard Professional to get data back from an NTFS partition or volume containing the lost file(s) or folder(s) and which didn't lose the partition, please free download and launch this software at first.
Just follow below tutorial to get data back from NTFS/FAT hard drive partition now:
STEP 1. Select the location
Launch EaseUS data recovery software, select the lost NTFS partition and click "Scan" to look for all the lost and existing files on this NTFS partition.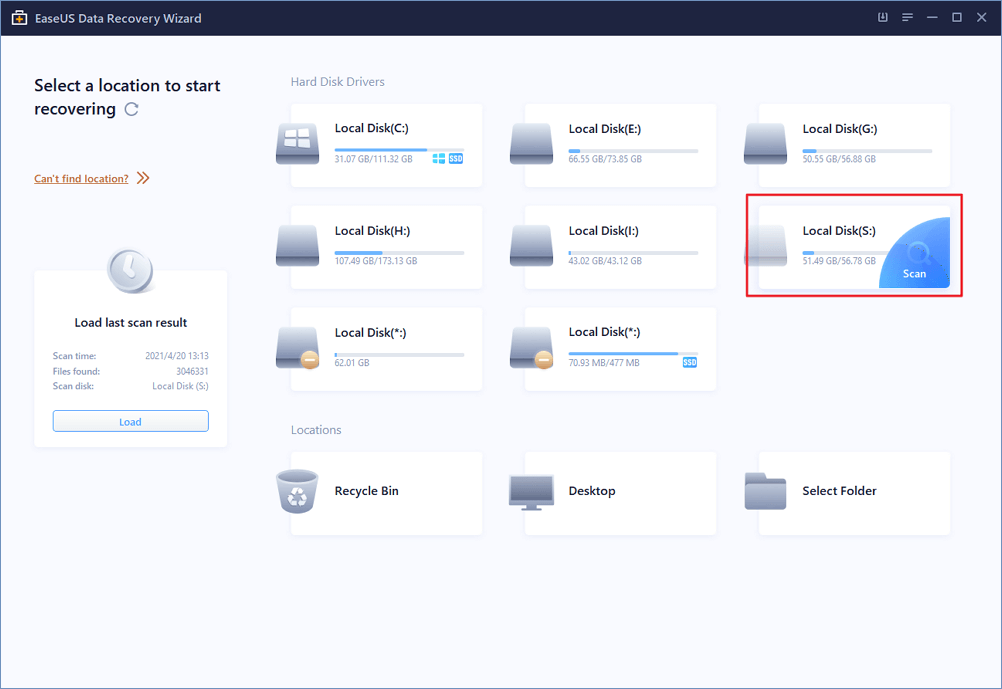 STEP 2. Scan the NTFS drive or partition
After clicking the "Scan" button, the software will be able to scan the NTFS partition on its own. Just wait patiently until the scanning process ends.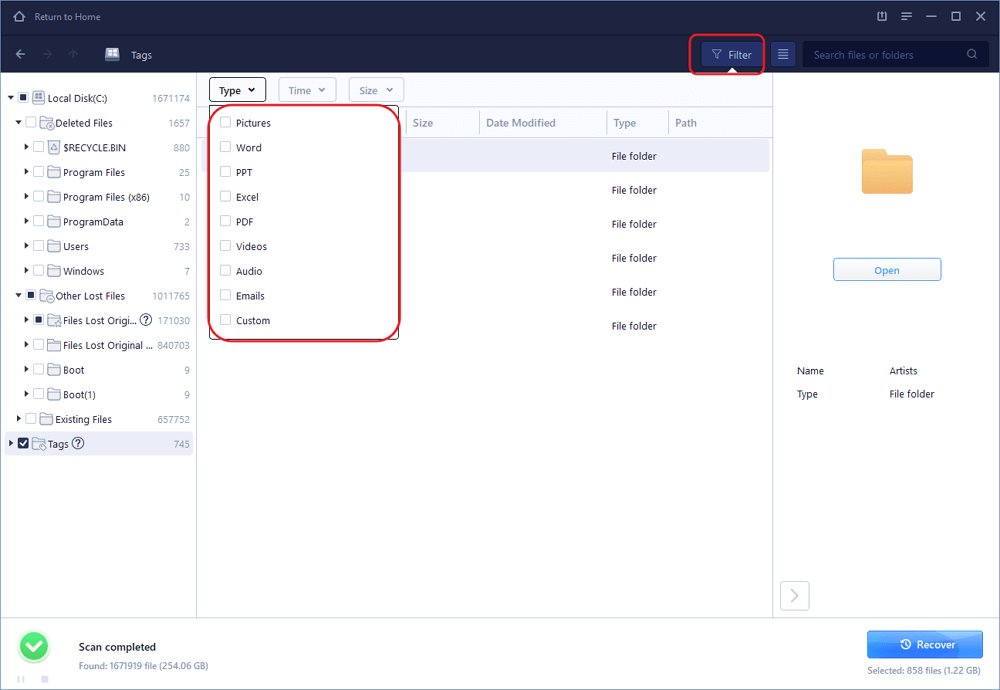 STEP 3. Recover data from NTFS drive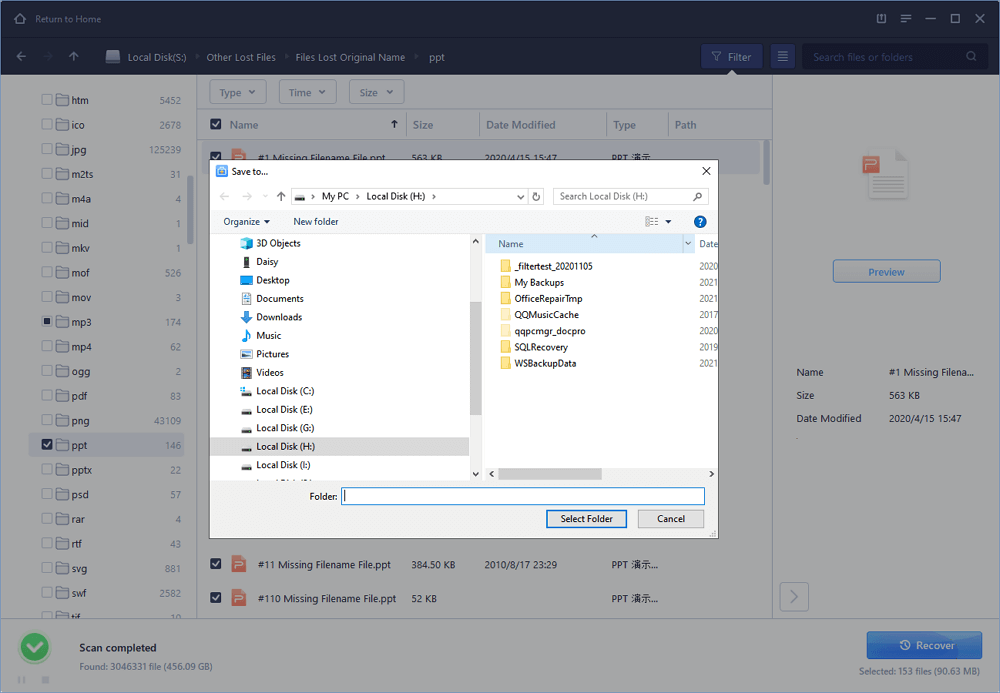 After the scan, choose the lost data and click the "Recover" button to get them back from the NTFS partition.
(Please Note: DO NOT save the files to the NTFS partition where you lost the data.)