What is JPEG?
In computing, JPEG is a commonly used method of compression for photographic images. The degree of compression can be adjusted, allowing a selectable tradeoff between storage size and image quality. JPEG typically achieves 10:1 compression with little perceptible loss in image quality.
JPEG compression is used in a number of image file formats. JPEG/Exif is the most common image format used by digital cameras and other photographic image capture devices; along with JPEG/JFIF, it is the most common format for storing and transmitting photographic images on the World Wide Web. These format variations are often not distinguished and are simply called JPEG.
The file format known as 'JPEG Interchange Format' (JIF) is specified in Annex B of the standard. However, this "pure" file format is rarely used, primarily because of the difficulty of programming encoders and decoders that fully implement all aspects of the standard and because of certain shortcomings of the standard.
Image files that employ JPEG compression are commonly called "JPEG photos". Most image capture devices (such as digital cameras) and most image editing software programs that output "JPEG files" are actually creating a file in the JFIF and/or Exif format.
Strictly speaking, the JFIF and Exif standards are incompatible because of they each specify that their header appears first. In practice, most JPEG files in Exif format contain a small JFIF header that precedes the Exif header. This allows older readers to correctly handle the older format JFIF header, while newer readers also decode the following Exif header.
JPEG photo recovery
If you have accidentally lost JPEG files and now need to get them back, the standard FAT maintenance utilities can be used for photo recovery. And specialized recovery utility can recover JPEG files which could not be accessed normally.
Free recovery software - EaseUS Data Recovery Wizard Free Edition is a free and easy recovery solution. It is designed for JPEG photo recovery, including data lost from software crash, formatted or damaged SD card, virus attack, lost partitions and other unknown reasons under Windows. It recovers JPEG photos with original file names and storage paths.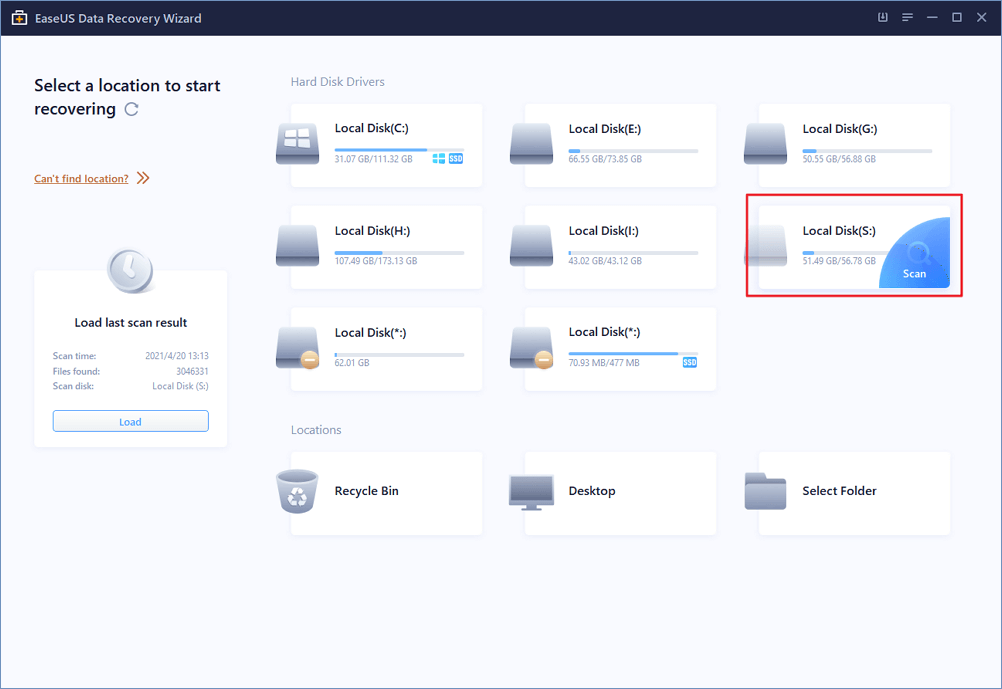 Tutorial for JPEG Photo Recovery with EaseUS Data Recovery Wizard
EaseUS free JPEG photo recovery software also works well with dynamic disk, RAID, and EXT2/EXT3 file system. And it could recover data free of charge. Compare with other photo recovery software, EaseUS JPEG recovery freeware is powerful and easy to use. You can free download this software and follow below video tutorial to see how to restore lost JPEG photos, pictures or images for free now:
If you lost important files on Windows, this software can also help. For example, if you lost files due to deletion in Windows 8, you can also apply it to recover deleted files from Windows 8.
If the data is just deleted or deleted by Shift Delete directly, you could try EaseUS Data Recovery Wizard to recover deleted files.
If the data is lost due to hard drive format, this software is designed to recover data from formatted problems. By the way, this module also supports data recovery because of virus attack, software crash, hard disk not formatted error, etc.
If the whole partition is lost, and you even could not find the drives in the Windows Explorer, EaseUS Data Recovery Wizard will provide effective method recover the data from lost or deleted partition.