What is a PDF file
Before we introduce the PDF file recovery, let's share some basic knowledge about PDF documents. PDF (Portable Document Format) is a file format developed by Adobe as a means of distributing compact, platform-independent documents. PDF file preserves all the fonts, formatting, graphics, and color of any source document, regardless of the application and platform used to create it. Now, it becomes the most commonly used document files format for our daily life and work.
How to recover PDF file
So, with the popularity of PDF file, PDF file loss becomes a prominent problem. Even when you take every precaution to avoid it, the day may still come when you have to face it. PDF file recovery is usually the first place people turn to solve their issues. Usually, a reliable and powerful data recovery software will be the best choice.
After a long time trial and experience, I recommend EaseUS Data Recovery Wizard Free Edition. It can easily recover deleted PDF file, formatted PDF file, etc. Even if your hard disk drive was lost, this magic recovery program can still recover the PDF file.
Download free PDF file recovery software
EaseUS free recovery software is a powerful and free PDF file recovery software which also supports other office file recovery jobs. It supports all Windows Operating System. Moreover, this free PDF file recovery software works well with dynamic disk, RAID, and EXT2/EXT3 file system. It provides easy and quick data recovery solutions. Even you know little about the recovery method, you can also use the software smoothly and successfully.
Step 1. Download EaseUS Data Recovery Wizard
Launch EaseUS data recovery software, select the drive where you lose your PDF files.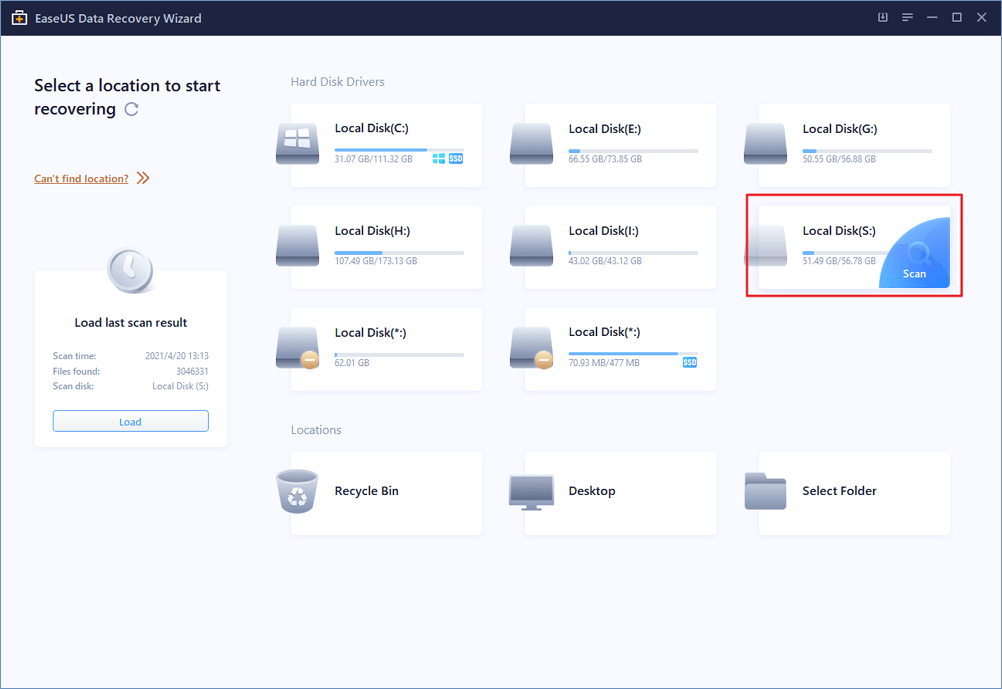 Step 2. Scan the PDF Files
Click the "Scan" button and the software starts to look for lost or deleted files for you.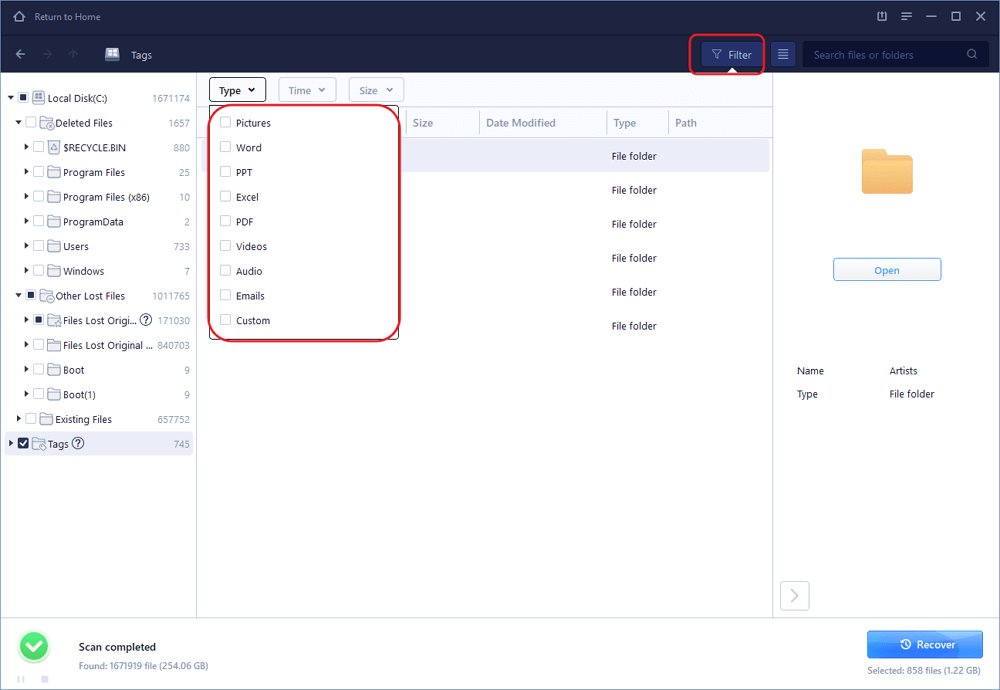 Step 3. Recover the PDF Files
As long as the scanning process stops, you can find the desired PDF files. Search ".pdf" and you are able to find PDF files without difficulty.
Select the wanted files and click the "Recover" button to get the PDF files back.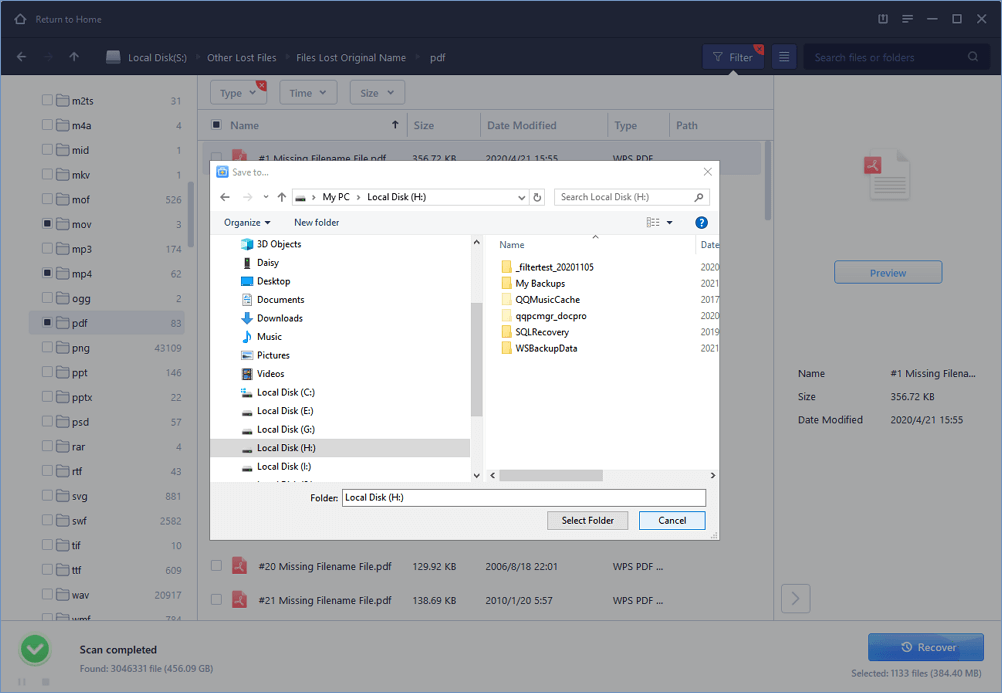 Besides PDF file recovery, EaseUS Data Recovery Wizard Free Edition is also able to recover lost word files or recover lost excel files, photo images, etc.