When you want to download a new game through Battle.net, have you received such error code prompt BLZBNTBTS0000000C?
Battle.net is a game platform built by Blizzard. It directly connects to the Internet, creating an excellent competitive environment for players worldwide. Due to the unique platform operation mode, games downloaded by players on the Battle.net platform are saved and run in the default path. As users continue to download or update games, the hard disk space in the user's computer is insufficient, and the prompt window of "Your Hard Drive Is Full" will pop up.
Read this article, and you will get the simplest solution to the Battle.net file problem.
How to Solve the Problem of Insufficient Hard Drive Space
If you do not do a good job of disk partitioning before downloading Battle.net, the problem of insufficient disk space will easily occur. When Battle.net tells you Your hard drive is full, we recommend the following 3 methods to solve the problem of insufficient hard drive space:
Now let's check them out.
Using Another Hard Drive to Install Game
The simplest way to solve the problem of insufficient disk space is to download and install the game on another hard disk with enough space. Here we recommend you use an external hard disk. It can store more game data and does not occupy computer space to keep the computer's running speed. However, before you use the external hard disk, you'd better format the external hard disk to ensure data security.
After preparing the new hard disk, please follow the steps below to modify the default game installation path of Battle.net:
Step 1. Open Battle.net and hit any game icon to open a showing page
Step 2. Click the gear icon next to the "Play" button and select "Game Settings"
Step 3. Hit the "Downloads" button in the left menu bar
Step 4. Choose the "Change" button to open the File Explorer
Step 5. Now you can choose a folder on another hard drive as the new default game installation
Free the Hard Drive Space
Suppose you do not have a spare disk to store game files and do not plan to purchase any external storage devices. In that case, you can consider uninstalling unused programs or unnecessary files to free up hard drive space to accommodate more game data.
Here are the steps to uninstall programs on Windows 10.
Step 1. Type "Remove" in the search box of Windows 10
Step 2. Open the Add or remove programs
Step 3. Find the unused programs here and click the button to uninstall it
Deleting unnecessary files is much easier than uninstalling the program. You just need to open File Explorer, select the file on the hard disk, and right-click to delete it.
ScanDisk and Defrag on Hard Drive
Over time, some scattered files will be scattered in your disk, resulting in insufficient disk space. At the same time, it is difficult to find them by yourself. We recommend running a scan and defragment program on the disk to repair bad sectors.
Step 1. Open Windows File Explorer
Step 2. Right-click the hard disk you want to check and select "Properties"
Step 3. Select the Tools option in the pop-up window and click the "Check" button
Step 4. Then the Error Checking window will open, and now click Scan drive
Tip: The scanning time depends on the size of the hard disk. After scanning, Windows will fix the drive error when you restart your computer.
Step 5. Type and open the Defragment and Optimize Drives on the Windows search program
Step 6. You will see a note if your drive is fragmented. Click "Analyze" to check the current status
Step 7. Click the "Defragment" button if the drive is more than 10% fragmented
The above operations can help you organize your disk space and speed up your computer, thus optimizing your gaming experience.
What to Do When Battle.Net Still Says Hard Drive Is Full
When you ensure that there is enough hard drive space to download new games, you may still be prompted by Battle.net that Your hard drive is full. In this case, you need to check the C drive space. As required by the program, Battle.net needs to create files on the C drive, determining whether Battle.net can operate normally. So if the C drive is full, Battle.net will still prevent you from installing the game normally, even if the hard drive you prepared for downloading the game has a large space.
If you are sure that the problem is caused by insufficient space on the C drive, you can clean it up according to the above three methods to leave enough space and try downloading or installing the game again.
How to Backup Battle.Net File
Due to some operating mechanisms of the Blizzard platform, when you download games, update games, or upgrade systems, the local files saved by Battle.net may be damaged or disappear. To ensure you can run the game normally, we recommend using offline backup software to protect your game file data. And EaseUS Todo Backup Home is just the leader in the field of professional backup software.
EaseUS Todo Backup Home is very suitable for backing up and restoring Battle.net files. It can help you create a scheduled backup task and customize automatic backup plans according to your desired backup cycle and backup mode. EaseUS Todo Backup Home will also provide users with free 250 GB of cloud storage space, further relieving the pressure on your computer's hard disk.
The following is a detailed tutorial on using EaseUS Todo Backup Home to back up Battle.net files.
Step 1. To begin the backup process, click the Select backup contents button.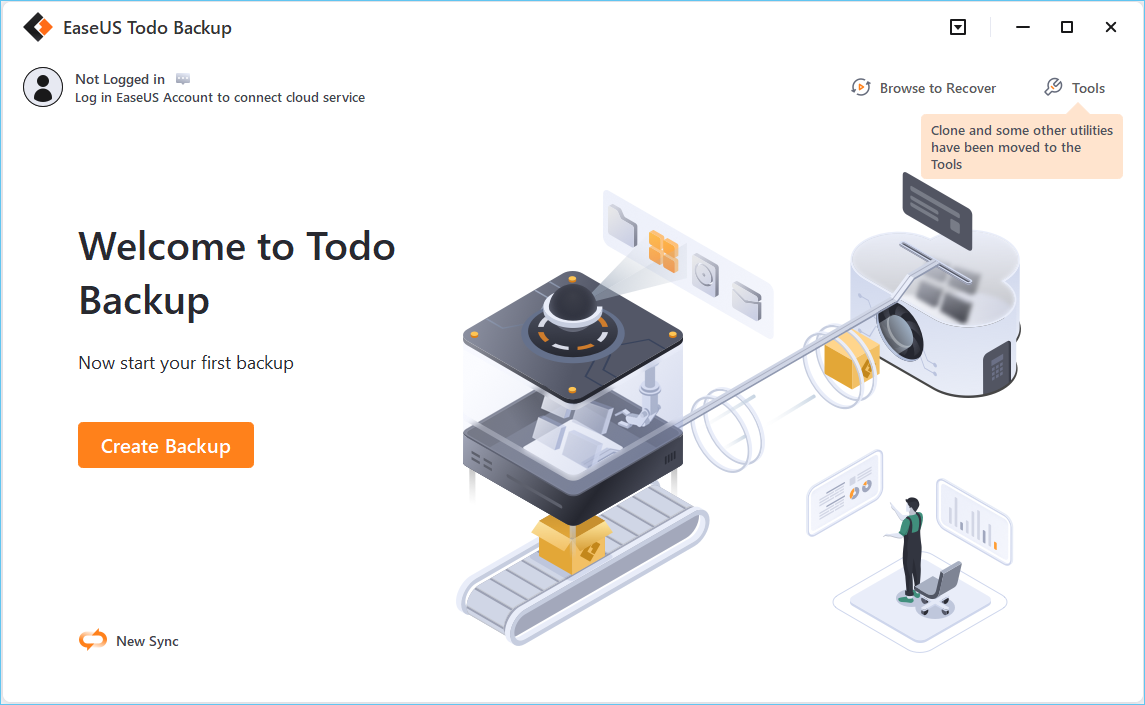 Step 2. Four data backup categories are listed: File, Disk, OS, and Mail.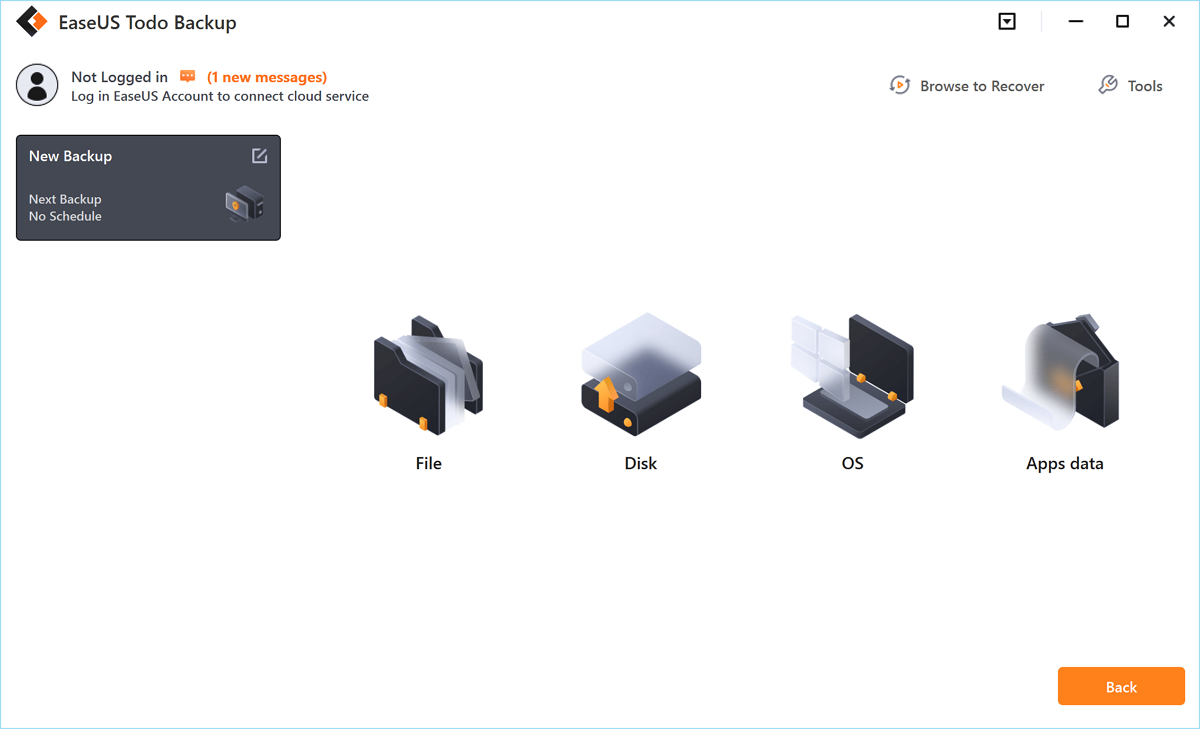 Step 3. Lists of both local and network files are shown on the left-hand side of the screen. Expanding the directory so that you can choose the files to back up.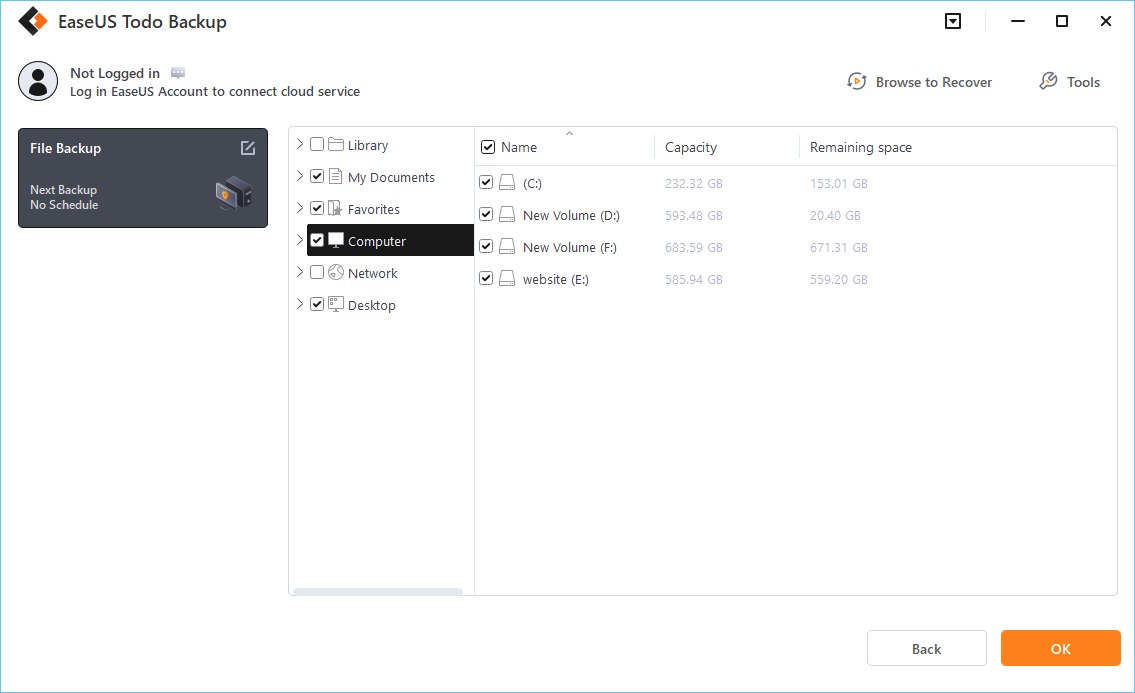 Step 4. Follow the guidance on the screen and choose the place where you want to store the back up.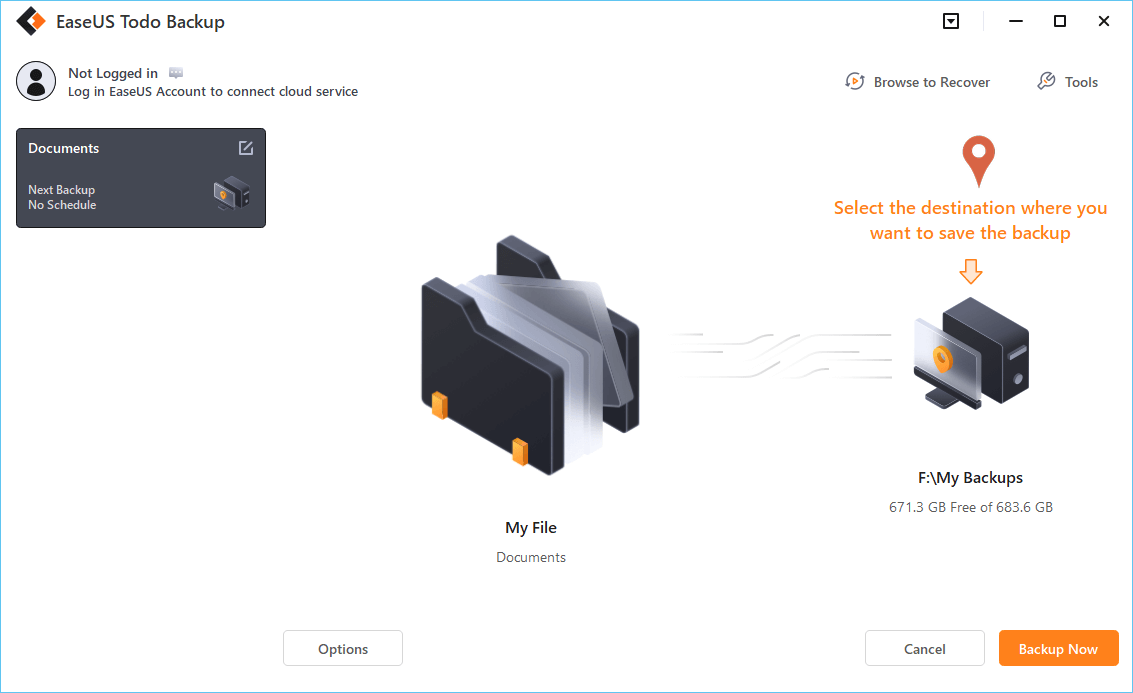 Make sure that the backup is encrypted and set the backup schedule by clicking Options in Backup Options. You can also choose to start the backup at a certain time in Backup Scheme by clicking Options. There are many other customizable options that you can look into.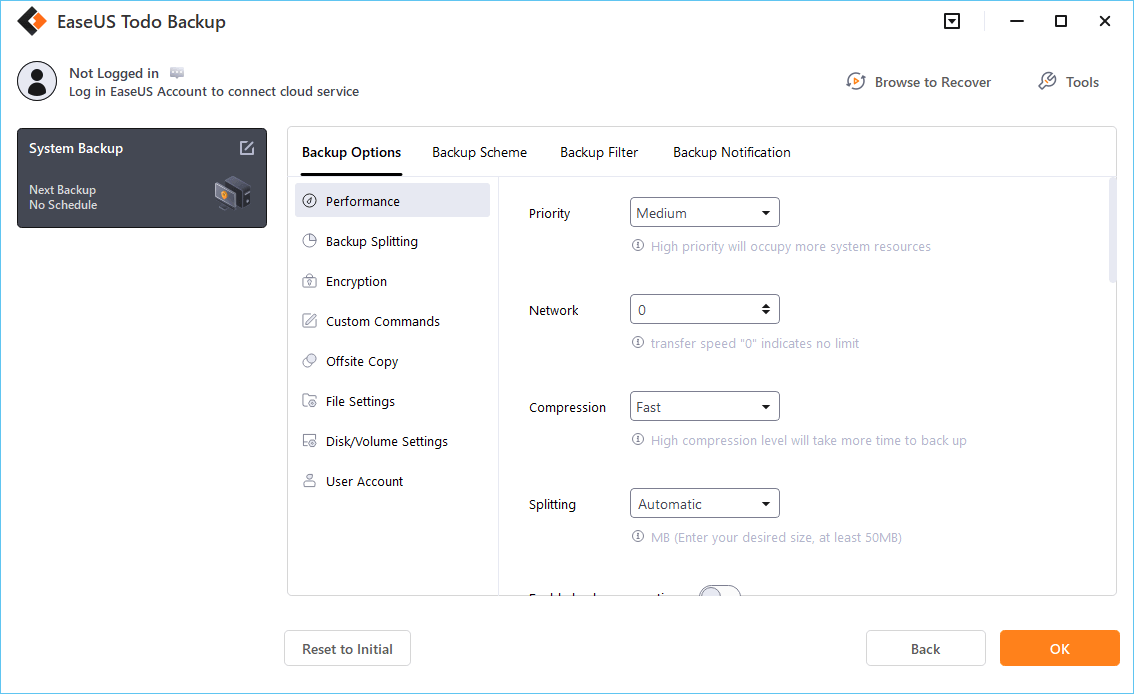 Step 5. You can store the backup file either on your computer, in EaseUS's cloud service, or on a network-attached storage device (NAS).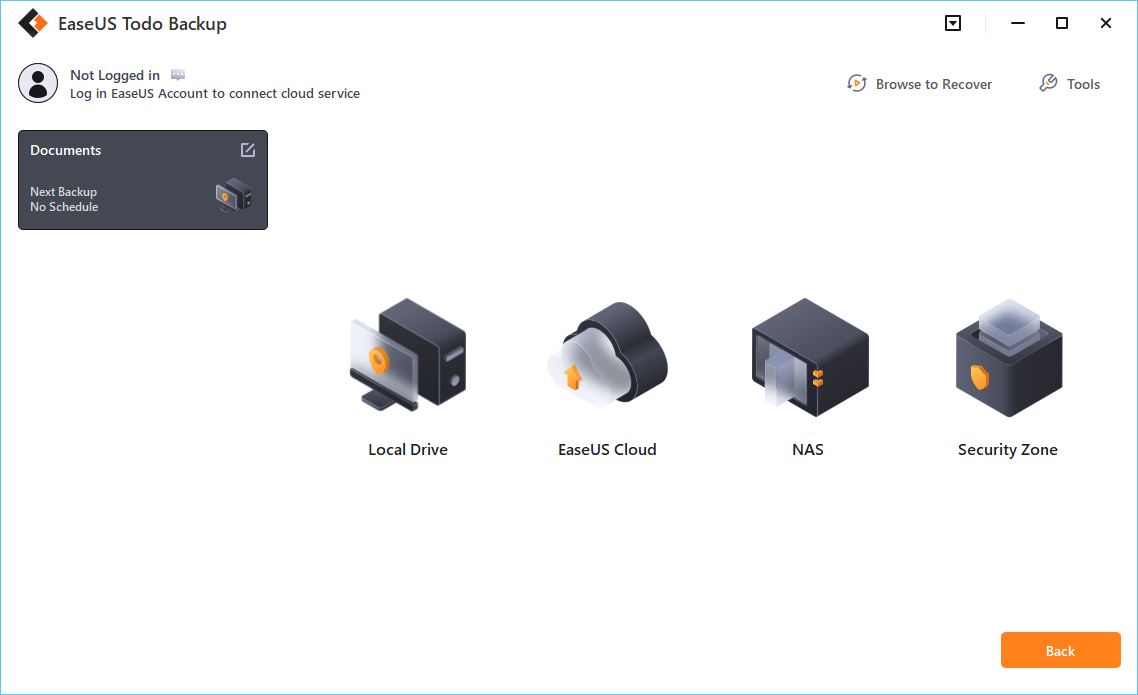 Step 6. EaseUS Todo Backup enables customers store backup copies of their files on a third-party cloud drive or on the company's own cloud storage.
If you want to back up your data on a third-party cloud drive, select Local Drive and scroll down to add Cloud Device. Then fill in your account information.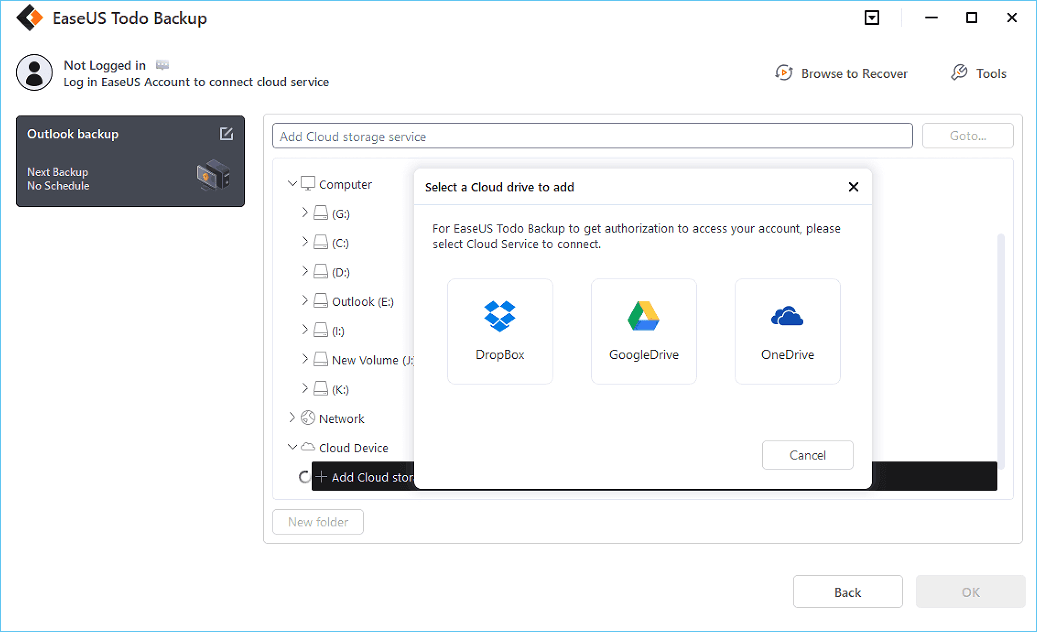 Click EaseUS Cloud, then sign up and log in with your EaseUS account if you wish to store backup files to EaseUS' own cloud storage service.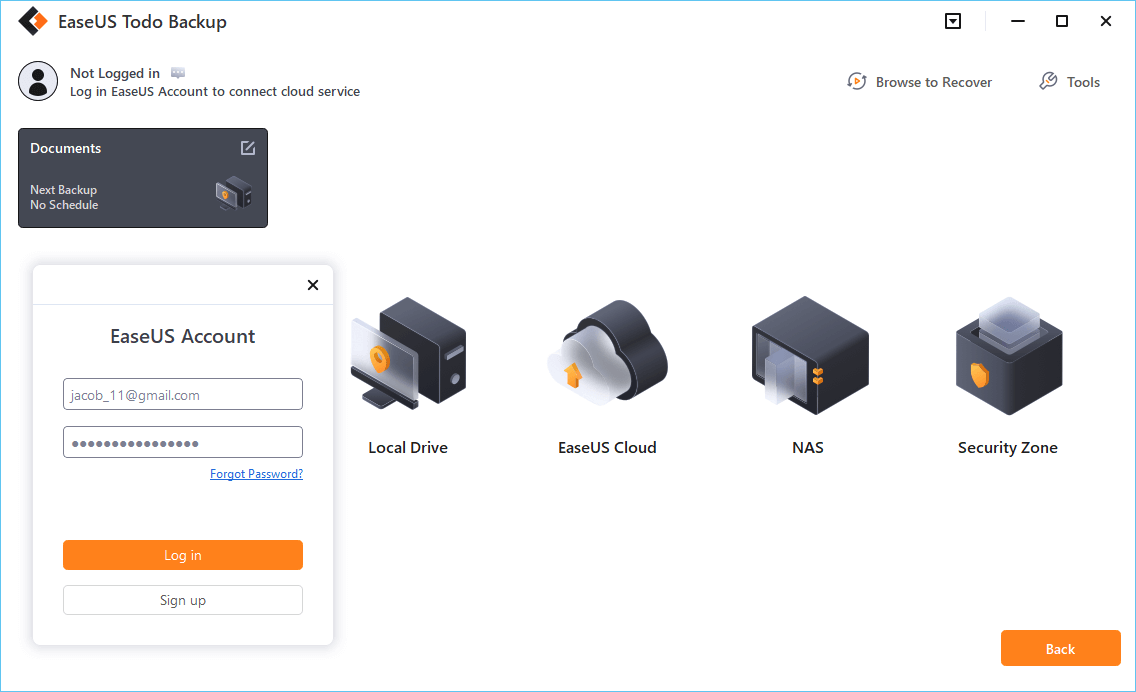 Step 7. Click on Backup Now to start a backup.  When the backup process is done, it will display as a card on the left-hand side of the screen. A right-click will let you see more about how to handle the backup job in more depth.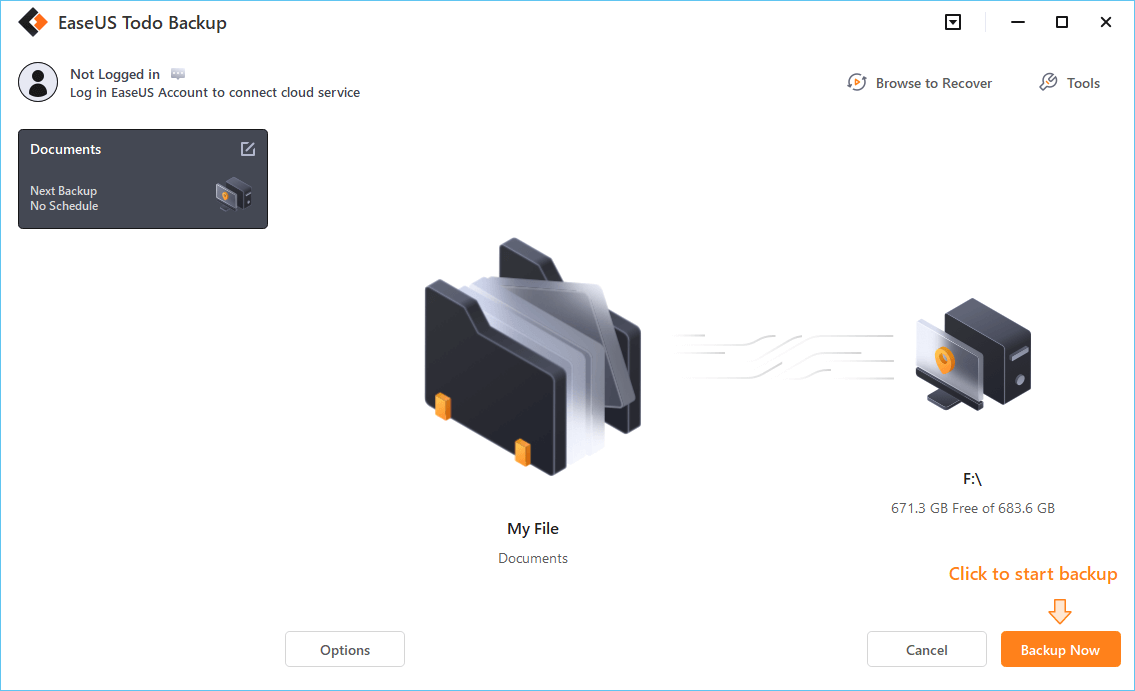 Conclusion
With the help of this article, if you are reminded by Battle.net that your hard disk space is full again, you can solve this problem in 3 simple ways easily. However, before taking action, we recommend using EaseUS Todo Backup Home to back up your game files to avoid any risks.
FAQs
How do I fix Battle.net not downloading games?
Here are some methods for fixing Battle.net not downloading games:
Method 1. Restart your PC
Method 2. Using a wired internet connection
Method 3. Disable third-party plug-ins or antivirus software
Method 4. Redownload and install the Battle.net client
How do I delete all Battle.net files?
You can delete all Battle.net files by following the steps below.
Step 1. End Battle.net process
Step 2. Go to the Battle.net directory
Step 3. Press Windows + R keys and type C:\ProgramData\ to the Run dialogue
Step 4. Hit the Enter button, and now you can delete all Battle.net files
EaseUS Data Recovery Services
EaseUS data recovery experts have uneaqualed expertise to repair disks/systems and salvage data from all devices like RAID, HDD, SSD, USB, etc.