What Is Repair Install Windows
Repair installing windows on any PC system is an optional feature in many OS. It turns off Windows' automatic updating mechanism. Although this is a bit like throwing the windows in the trash, it's also the first and the best repair window available to turn on Windows' repair features. A repair installs of windows 10 will repair system files.
How to Perform a Windows 10 Repair Install
Sometimes a Windows 10 system starts misbehaving, Windows 10 won't load, or maybe it starts up but crashes a lot to the point where Repair is needed. It often worsens performance or stability and can make from damage to, loss of, or corruption of Windows 10 system files found in the C:\Windows folder hierarchy. When that happens, users may try the following solutions to Perform a Windows 10 Repair Install.
The process is relatively straightforward. However, before you begin, you must ensure the following requirements are complete. Make sure you have at least 9 GB of free space on your hard disk (Windows Drive). Have the installation media ready: you can use USB or ISO file for this; installation media should also be in a similar language as Windows 10 already set up.
Method 1. Repair Install Windows 10 Using an ISO File
To start the installation, you'll need to download Windows 10 ISO files from Microsoft's website and save them in your desired location.
Step 1. Firstly, Open Windows Explorer and navigate to the folder you saved, the 'Windows.iso' file.
Step 2. Double-click on the ISO file to mount it in Explorer. (Or right-click on the ISO file and select Mount).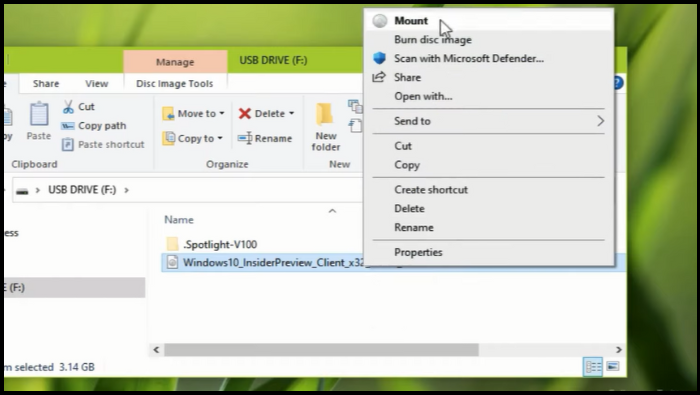 Step 3. At the mounted drive, double-click on the setup.exe application.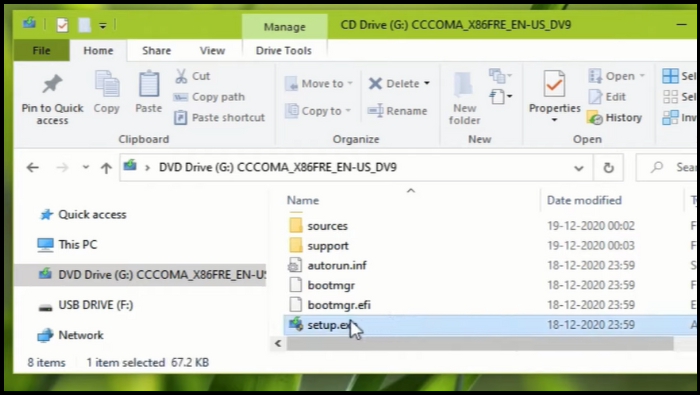 Step 4. Press Yes at the 'UAC warning message' and click Next to install Windows 10.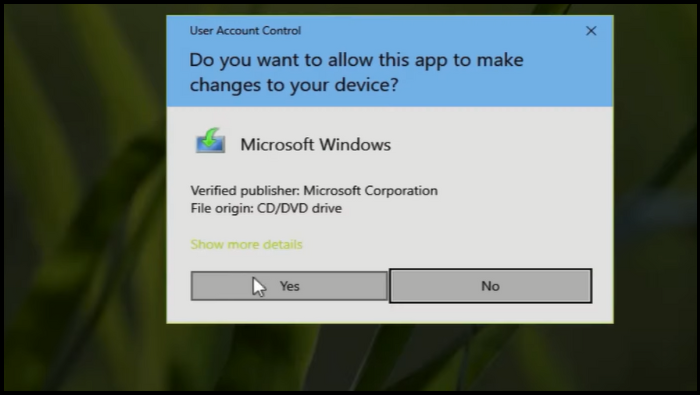 Step 5. Now Accept the license terms and be patient until Windows checks for updates.
Step 6. At the ('Ready to Install screen,) ensure that the Keep personal files and App option is selected and click Install, Repair/Upgrade Windows 10
Step 7. Finally, wait for the upgrade/repair of Windows 10 to complete.
Method 2. Repair Install Windows 10 via Media Creation Tool
To Repair and Install Windows 10 by using the Media Creation Tool, Let's begin and download the latest version of Windows 10 in an ISO file using the Media Creation Tool (MCT). To do that:
Step 1. Go to Windows 10 download site.
Step 2. Now Download the Windows Media Creation Tool (MCT) on your Pc/computer.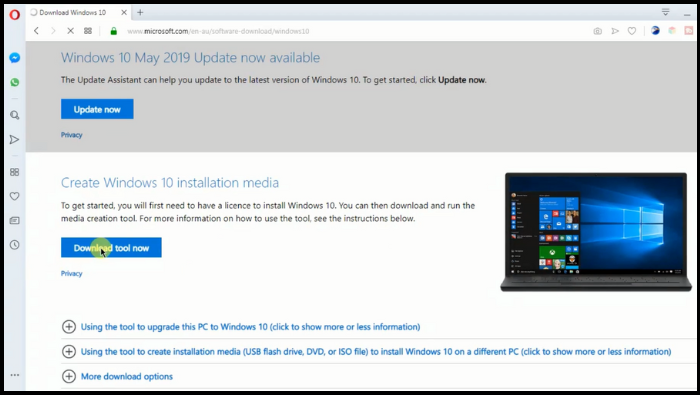 Step 3. Run the Media Creation Tool (MediaCreationTool.exe) when the download is complete.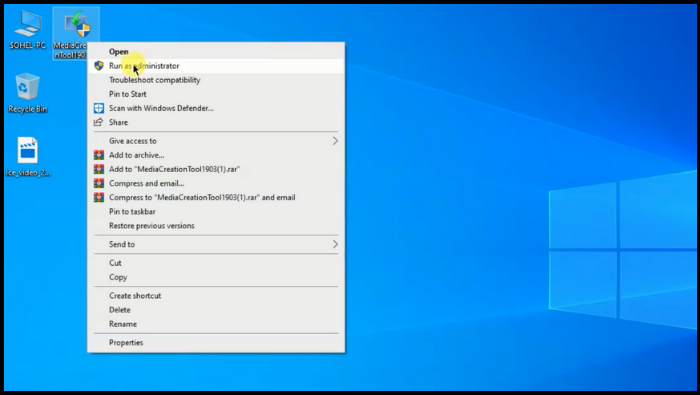 Step 4. Accept the license agreement.
Step 5. Choose to Create installation media for another computer/PC & click Next.
Step 6. At the next screen, choose Next.
Note: There is no need to modify anything here. MCT already has chosen the correct version and edition for the current computer.
Step 7. At 'Choose which media to use ISO file' and click Next.
Step 8. Now Select a location to save the (Windows.iso) file and save.
Step 9. Now, wait for the download to finish. When done, click Finish and continue to the next step.
Method 3. Repair Install Windows 10 with USB Installation Media
To begin with, this method, make sure you have a stable internet connection and prepare an empty/new USB flash disk with a minimum of 4 GB for a 32-bit installation or 8GB for a 64-bit installation. If you use a flash drive/USB with data inside, you may lose it.
(The process doesn't delete personal Data/files from your account, so you don't need to worry about.)
Step 1. Download Windows 10 ISO.
Step 2. Create a Bootable USB or DVD drive: Prepare the ISO, boot into the BIOS or UEFI of your computer/PC, and select the USB device as the initial boot device, followed by the hard disk. You can use Rufus because it can download the ISO as well.
Step 3. Now Boot from the media and select (Repair your computer.)
When you boot from the USB, it will start Windows 10 installation. Stay away from hitting next, or you will be installing Windows. On the first installation screen, look for the link "Repair your computer." Click on it. It will boot your Pc/computer into Advanced Recovery.
Step 4. Under Advanced troubleshooting, at the advanced troubleshooting, select Advanced Options. Then choose Troubleshoot. Under the Advanced options screen, you can see Startup Repair. Click it and follow the instructions.
This solution will fix the issues which don't allow you to boot into the pc. The next screen will show the admin account with its name. Select, and verify using the account password.
After verification, it will start diagnosing the PC/computer and resolve any problem related to the boot. This post will help you if this step fails and you are stuck on analyzing your PC screen.
Once the problem is solved, the computer/pc should reboot and be useable.
Backup Windows 10 to Protect Everything on It
Creating a system image of your computer is necessary for data security; if you don't have a backup plan, you could find yourself in a challenging situation if your System crashes or you suffer a ransomware attack. Fortunately, there are several ways to back up your Windows 10 system and files, Like the built-in Backup and Restore tool or the easy backup tool such as EaseUS Todo Backup Home.
Backup to create more flexible backups that offer more features. If you want to /Repair recover your computer/pc simply and quickly without losing stored personal data and installed apps, consider making a system image backup in Windows 10/11 with the free backup software EaseUS Todo Backup Home. It's essential to ensure that you have a recent backup to recover your data if the worst happens. The following are the best features of this backup software:
Here are the simple steps for you to back up your system with EaseUS Todo Backup Home:
Step 1. Launch EaseUS Todo Backup and choose "Create Backup" on the home page, click "Select backup contents".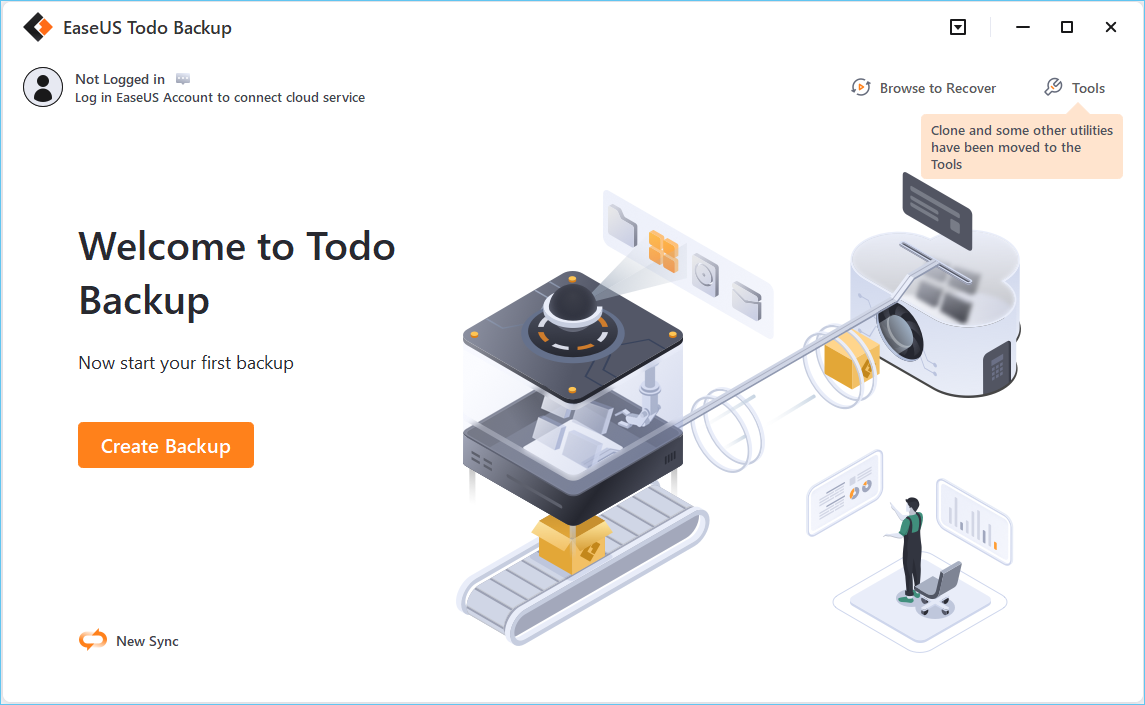 Step 2. Among the four available categories, click "OS" to start back up.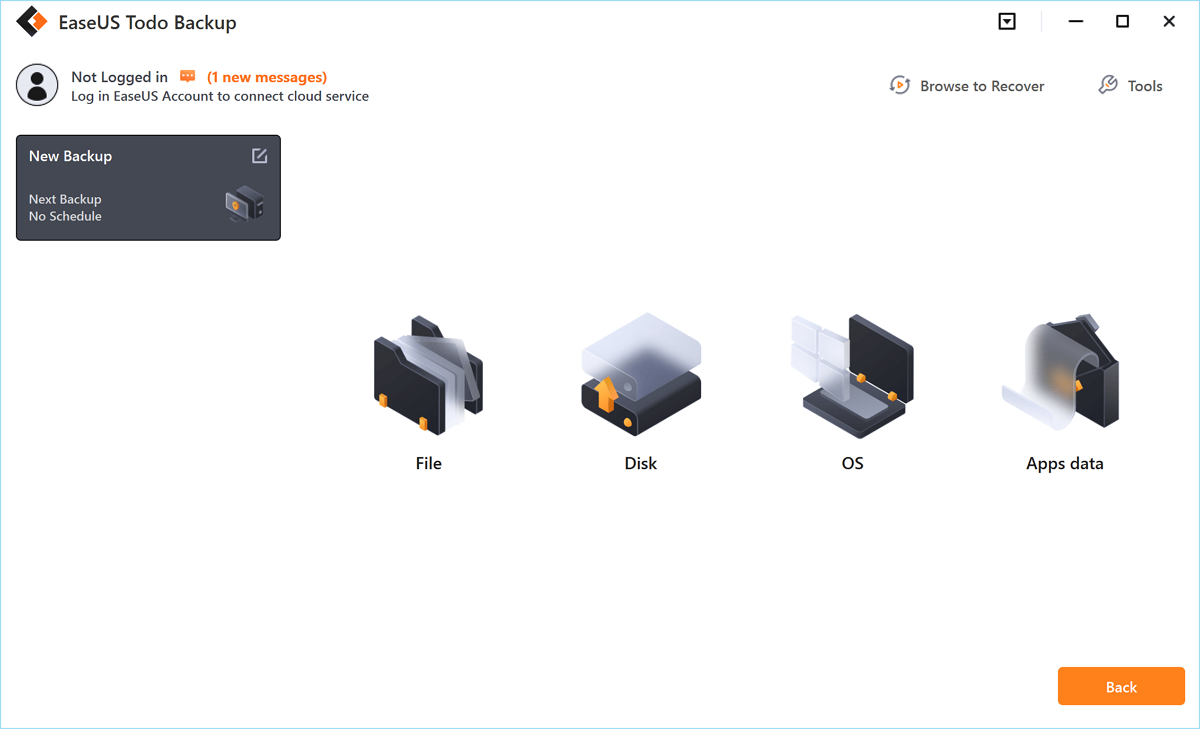 Step 3. The system partition will be automatically selected, you only need to select the location.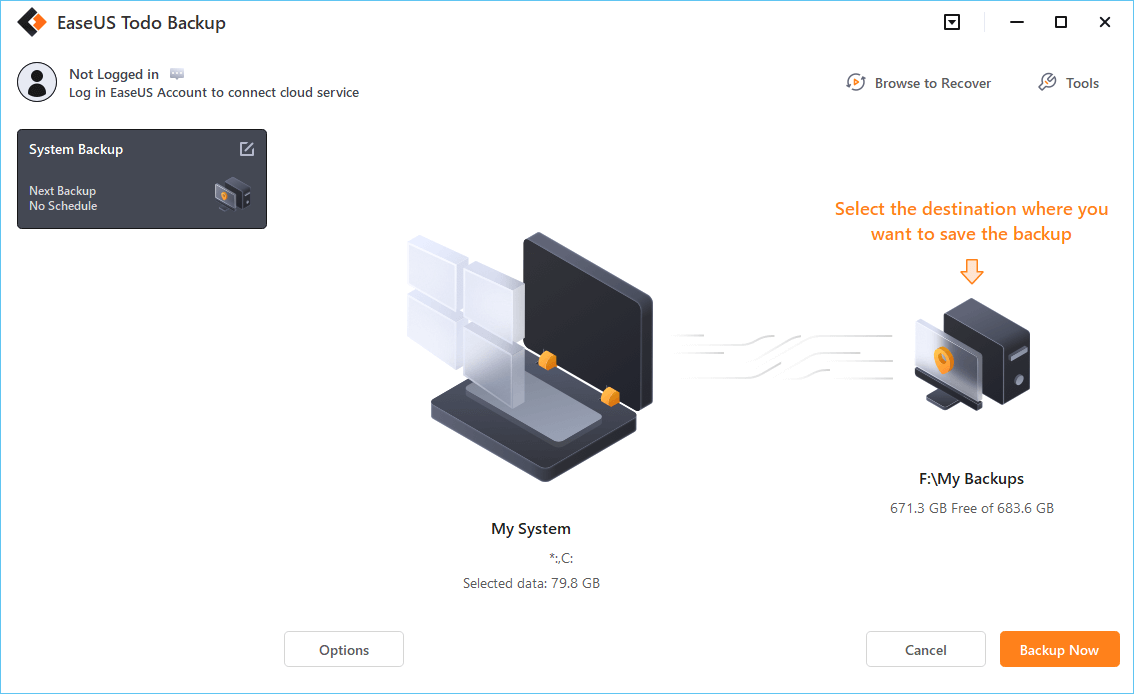 Step 4. Local Drive, Cloud, and NAS are available for you to save the backup file. You can also connect an external hard drive to preserve the system backup files.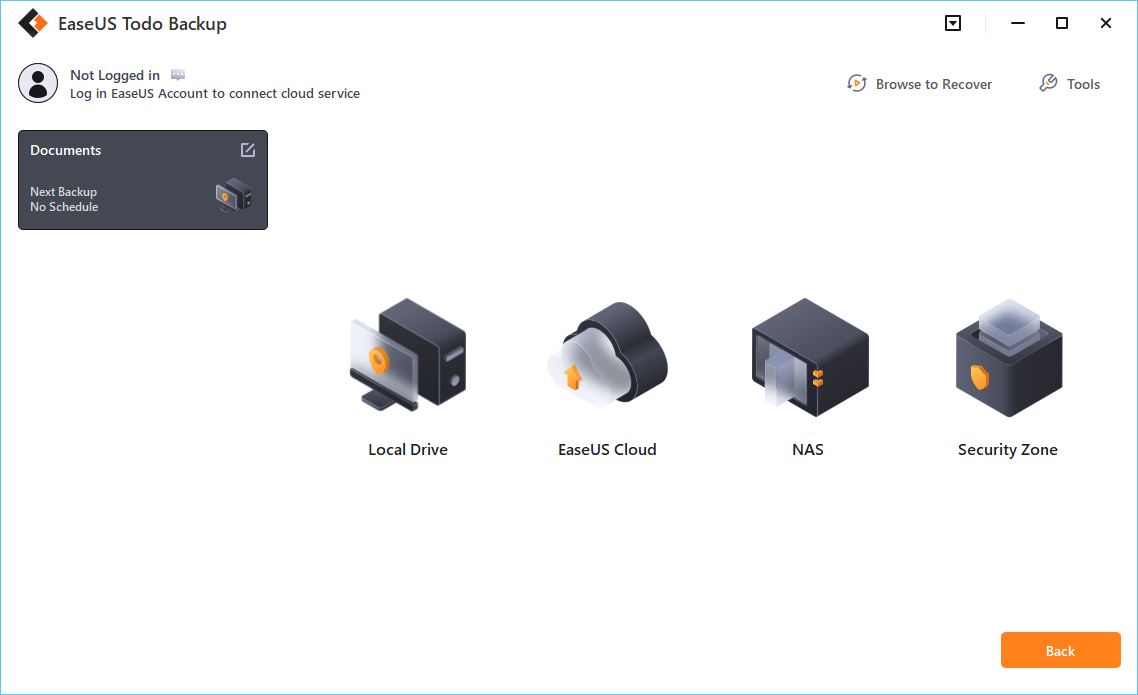 Step 5. You can customize the settings in "Options" at the left bottom. After that, click "Backup Now", and the process will begin.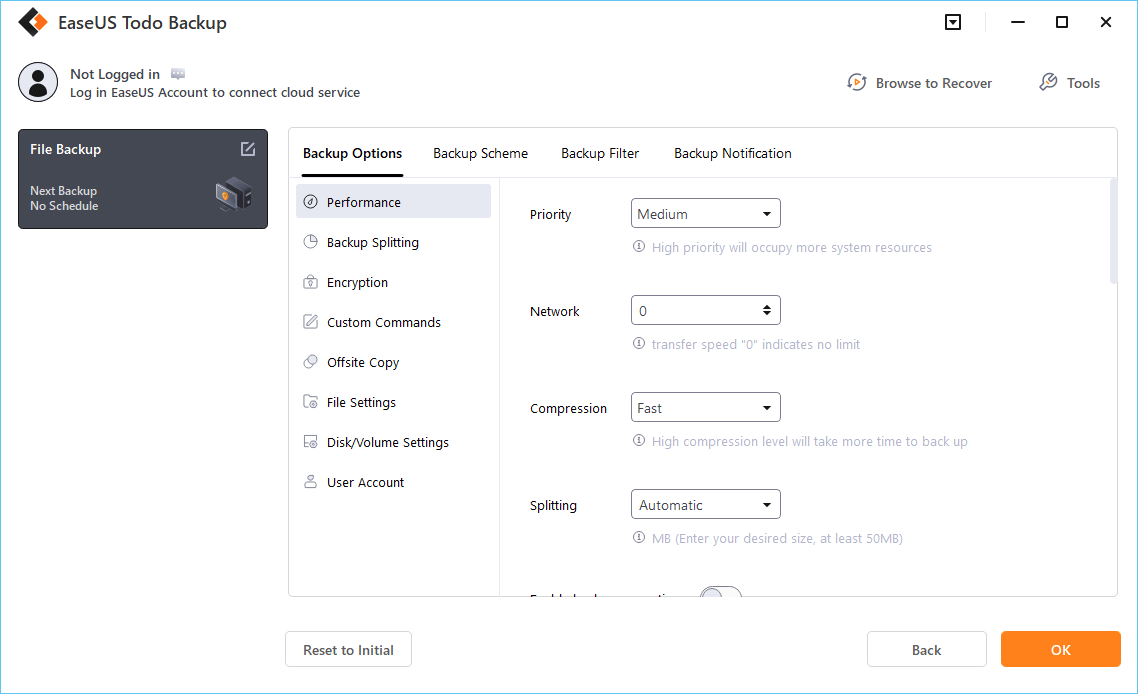 *After finishing the backup process, you can check the backup status, recover, open, or delete the backup by right-clicking the backup task on the left.
The Bottom Line
Do you know how to repair install Windows 10 now? Repairing and installing Windows 10 without losing data is indeed possible using these three methods mentioned above, which can fix system problems that your computer may have. But it's a bit technical. And restoring files from a backup is simple and more convenient to solve Windows issues.
The EaseUS Todo Backup Home is enough to prevent unexpected issues, such as system crashes, disk failure, computer viruses, etc. And allows users to back up their System & Hard Drive to Cloud Drive, protect essential data from ransomware, provide A complete backup and restore solution, and Clone, upgrade or transfer their System.
FAQs
1. How do I force Windows into repair mode?
Windows allows you to "force-mode" Windows 10 to a repair mode from its menu: Windows Settings > Update & Security > Windows Update > Windows Defender. If this option has not enabled by default, your System will repair just when you take care of the problems described in the first two sections.
Otherwise, you can just shut down your PC completely by right-clicking the Start button and then clicking "Shut Down": Windows Settings > Power Options > Power Options > Turn Off.
2. Does Windows 10 have a repair option?
Yes, the Repair a computer or restore a computer feature exists.
To use the feature, follow these steps:
Download the Windows 10 Update Assistant app, open it, and tap the Settings icon in the top-right corner of the screen. From there, select System.
Next, select Updates & Security > Windows Update.
And then click the "Update Now" button in the bottom-left corner of the App's main window.
Windows 10's Repair a computer feature looks like a repair utility: You repair your PC and then return to the security prompt.
But Windows 10 doesn't have a repair utility as you'd find in many Windows PCs because of a security feature called password lock. (Windows 10's repair utility is similar to the Windows 10 Update Assistant.)
3. What command do I use to repair Windows?
It is Easy to repair Windows 10 using Command Prompt with the SFC command.
Step 1. Run CMD.
Step 2. Type in SFC /scannow, and press the Enter key. Use SFC command.
Step 3. Wait until the scan is finishing.
4. What is system repair mode?
The System Recovery Options menu contains many tools, like Startup Repair, which helps you recover Windows from a critical error. This set of tools is on your Pc/computer's hard disk and the Windows installation disc.
EaseUS Data Recovery Services
EaseUS data recovery experts have uneaqualed expertise to repair disks/systems and salvage data from all devices like RAID, HDD, SSD, USB, etc.