As a super large role-playing action game, Cyberpunk 2077 aroused an unprecedented upsurge in the game market once it was released. Although numerous bugs have aroused the dissatisfaction of many players, Cyberpunk 2077 has still achieved amazing sales and reputation with its unique theme, intoxicating plot, rich game elements, and cross-gender roles.
In February 2022, in the hope of many players, Cyberpunk 2077 finally ushered in an epic update and provided a new generation version for PlayStation 5 and Xbox Series X/S. Although players of PS4 and Xbox One can upgrade to new versions for free, for players who have changed game consoles, how to load previous saves in new devices will be a problem to be solved.
But don't worry. This article will provide Xbox users with all the guides to Cyberpunk 2077 how to load old saves. Whether you use Xbox One or Xbox Series X/S, you can find the answers in the following content.
How to Load Old Cyberpunk 2077 On Xbox
Xbox, which owns a lot best games, provides 3 methods for players to transfer saves between Xbox One and Xbox Series X/S: Cloud transmission, network transmission, and USB transmission. After your new device gets the old saved saves transferred, open the game, manually search for the old save, and you can load the previous game data and play normally.
Now let's check out these 3 solutions.
Transfer Old Saves from the Cloud
Thanks to the support of Smart Delivery, Xbox players can upload the saves of Cyberpunk 2077 to the Cloud. After the upload is completed, you can find the file from the online Cloud and download it to your device.
This method is very suitable for transferring saves from Xbox One to Xbox Series X/S, but the disadvantage is that the upload and download processes will cost a lot of time.
Transfer Old Saves via the Same Internet
The network transmission function provided by Microsoft helps you complete the game saves transfer of Cyberpunk 2077. You only need to connect Xbox One and Xbox Series X/S to the same Wifi network to copy the saves to the new device directly.
Here are the specific steps.
Step 1. Open Xbox One and click "My games & apps" on the main menu
Step 2. Click Manage>Settings and select "Network Transfer"
Step 3. Select "Allow network transfer" on this page
Step 4. Start Xbox Series X/S and navigate to "My games & apps"
Step 5. Choose Manage>Network transfer and select the Xbox One from the Local consoles
Step 6. Hit "Xbox One" and click Cyberpunk 2077 on the game list
Step 7. Select "Copy" and then you can load the old saves after the process done
Compared with Cloud transmission, it is more efficient to realize seamless migration of game saves by connecting to the same network through a wireless connection. It takes less time, and there is no risk of data corruption.
Using USB External Drive
In fact, using USB External Drive for game saves transmission is the most recommended transmission method. This solution is so efficient and useful. You can load Cyberpunk 2077 old saves in a very short time without using the network.
But before we start, please confirm that you are using USB 3.0 and have formatted the USB. Only in this way can your USB be compatible with the Xbox system.
Step 1. Insert USB into Xbox One and navigate to "My games&apps"
Step 2. Locate Cyberpunk 2077 and click Menu>Manage game and add-ons
Step 3. Save data and hit "Move or copy" and "Move" to transfer the game data to your USB
Step 4. Insert the USB into Xbox Series X/S and choose Settings>System>Storage
Step 5. Select the external device and move all data of Cyberpunk 2077
After transferring the data, use Xbox to open Cyberpunk 2077, and you can successfully load the old saves and continue your game journey.
You can also watch the video about How to use Cross-Save Between Xbox One/Xbox Series X/S to get more information.
How to Backup Cyberpunk 2077 Files
No matter which method you want to use to transfer and load the saves of Cyberpunk 2077, we strongly recommend that you back up Cyberpunk 2077 saves before starting. Although Xbox as a game device is very stable and provides Cloud storage to protect your game data, you cannot guarantee the absolute security of game files due to network or hardware devices. So you do need to use one of the best backup software to help you avoid all possible risks.
EaseUS Todo Backup Home is a professional game backup software that can create a scheduled backup of the system, disk, files, and even APP data. You can customize your own backup scheme from the 3 backup methods of full, differential and incremental backups, and save the game data to the free 250 GB cloud storage space to provide multiple guarantees for game files. 
Now let's take out the Xbox hard disk and follow the tutorial below to back up the hard drive!
Step 1. Open EaseUS Todo Backup and choose "Create Backup" on the home page, click "Select backup contents".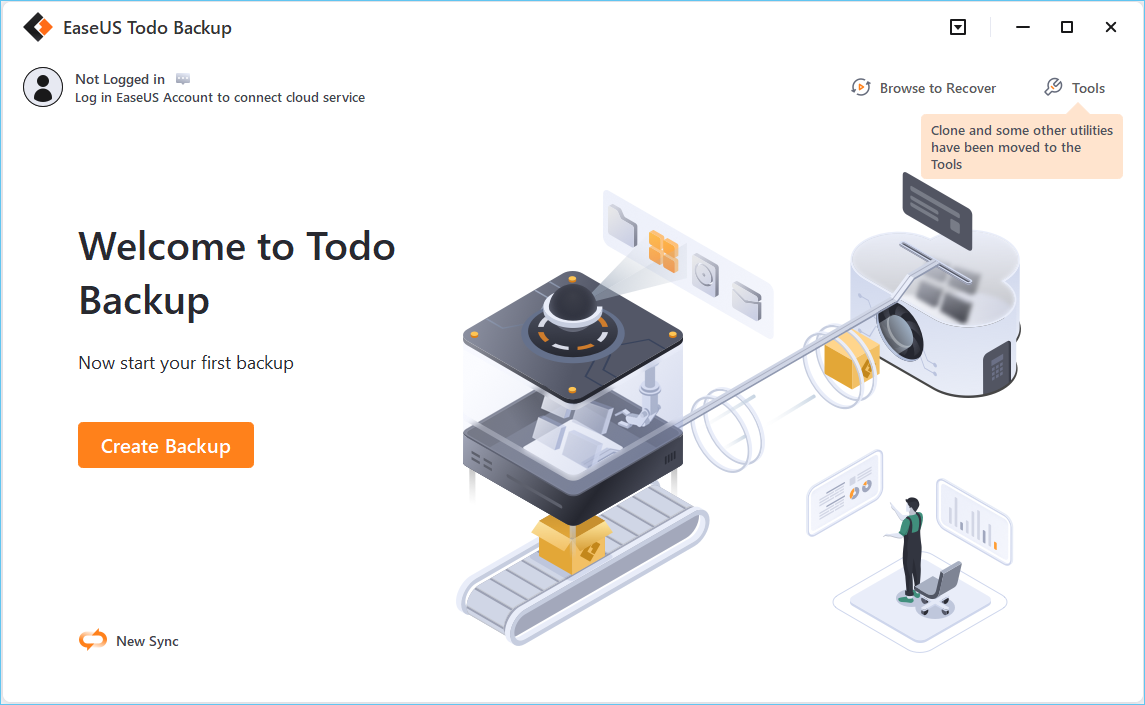 Step 2. As you want to back up your Disk, just click "Disk" to start back up.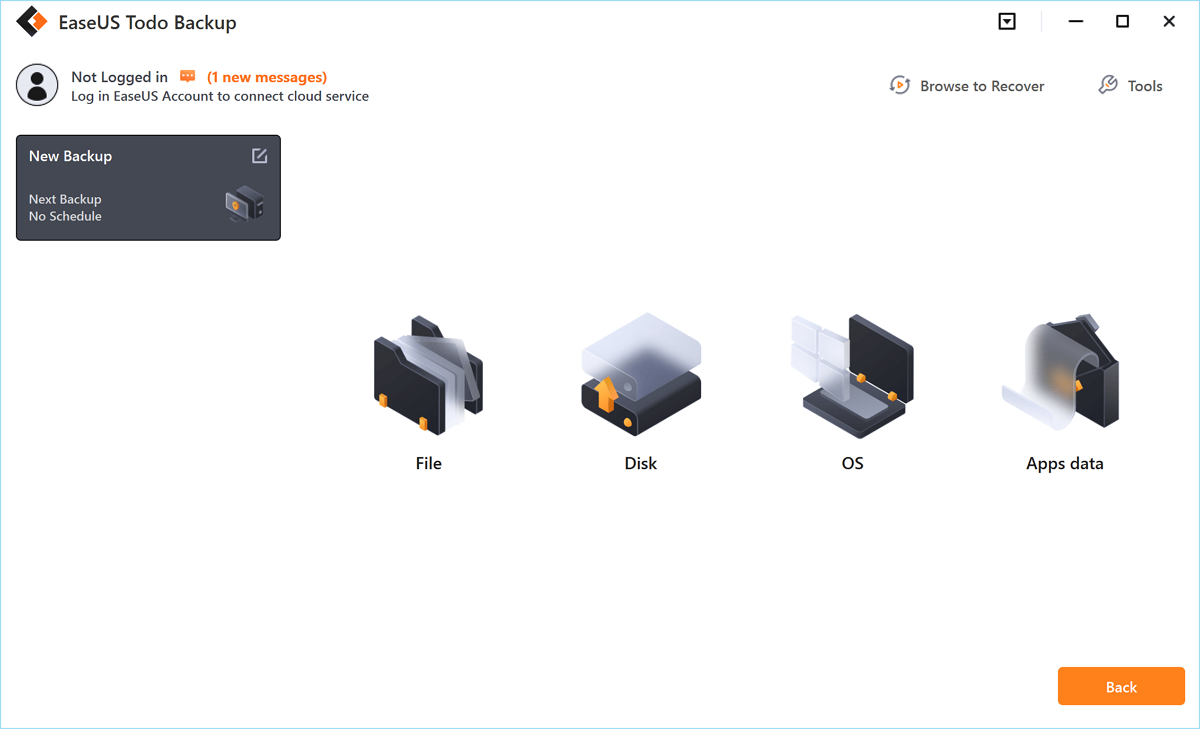 Step 3. EaseUS Todo Backup offers you options. You can choose to back up a whole disk or a certain partition as you need. And then click "OK".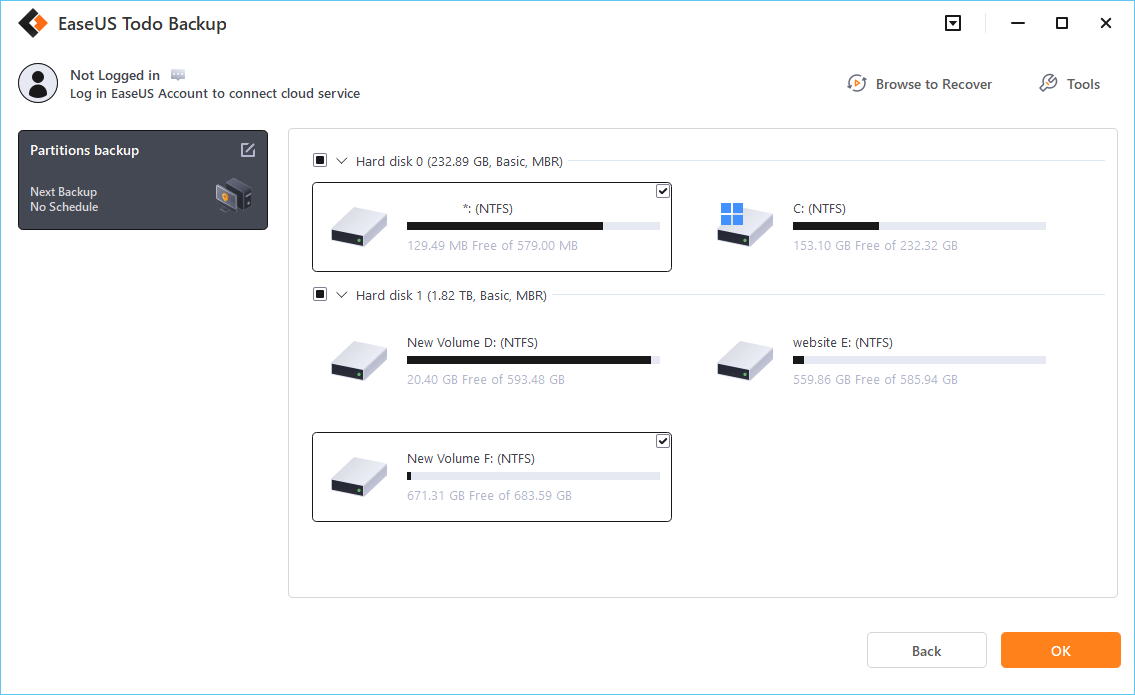 Step 4.  Select the destination where you want to save the backup. You can choose to save the disk to a local drive or to NAS.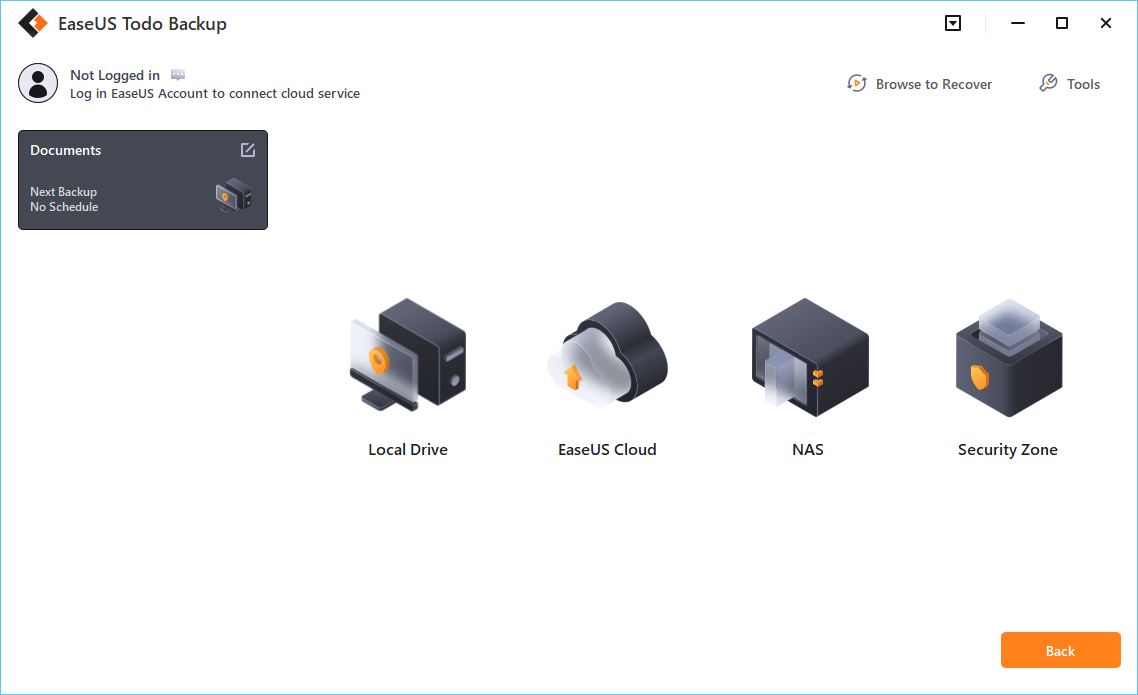 Step 5. Click "Backup Now", after the backup process is completed, you can right-click any one of the tasks to further manage your backup such as recover it, create an incremental backup, etc.
Conclusion
This article provides you with a solution on Cyberpunk 2077 how to load old saves on Xbox. You just need to transfer the game data in the Xbox to the new device and then open the game to return to the previous game progress. However, to ensure the game data's absolute security, we recommend using EaseUS Todo Backup Home to back up the game files.
FAQs
1. Does Cyberpunk have cloud save on Xbox?
Yes, Cyberpunk 2077 has Cloud save on Xbox. The Cyberpunk 2077 files can be automatically saved in the cloud once you are connected to the internet.
2. Can Cyberpunk save transfer to other Xboxes?
Yes, Cyberpunk saves can transfer to other Xboxes. Here are 3 methods you can follow.
Method 1. Transfer old saves from the Cloud
Method 2. Transfer old saves via the same internet
Method 3. Transfer old saves using a USB external drive
EaseUS Data Recovery Services
EaseUS data recovery experts have uneaqualed expertise to repair disks/systems and salvage data from all devices like RAID, HDD, SSD, USB, etc.