
Table of Contents

About the Author

Related Posts
How to Repair Damaged MKV Video File?
MKV is also known as Matroska Video, created in Russia, 2002. This modern extension .mkv can play MKV video files on media players such as VLC and Kodi Player.
MKV files offer several advanced features for many users, because they can be used to store subtitles, chapters, metadata and more.
Since the type of file is powerful, the MKV video format is widely used by people who want to compress their HD videos without losing quality.
Despite its incredible performance, files in MKV format can still be damaged. Your MKV videos can stop working due to many reasons, for example power outages that shut down a PC, leading to corruption, devices infected by malware, etc.
But fortunately, you don't need to delete all your broken MKV files. The MKV videos can be repaired in a few minutes. You can use VLC Media Player to convert them into other formats, which often recover the corrupted data. Also there is a professional tool to repair MKV video files, called EaseUS RepairVideo, which runs online and is totally free.
Using EaseUS RepairVideo to Free Repair Corrupted MKV Video File
EaseUS Repair Video is a handy app that can repair your corrupt MKV files in under three minutes. If you are having trouble playing MKV video files, this software will be the solution to your problem. 
You can recover copied videos that don't play with EaseUS RepairVideo. With RepairVideo, you can fix all kinds of problems with videos that cannot play. For example, corrupted videos due to unstable downloads can be repaired as well as videos that have been infected by malware.
EaseUS RepairVideo has several features that make it effective for fixing video problems:
Using EaseUS RepairVideo, you can restore video files on Windows, Mac OS X, Android, and iOS.
With step-by-step guides on the EaseUS website, it's fast and easy to use.
You don't have to download software or spend anything to recover videos with EaseUS RepairVideo, which works on all modern browsers.
It is possible to restore most video formats using RepairVideo, including 3GP, M4V, FLV, AVI, MOV, MP4, MKV, WMV, SWF, FLV, MP3, NPEG, 3G2, RM/RMVB, etc.
You can easily restore damaged videos from LG, Sony, HTC, Samsung, Huawei, Motorola, ZTE, and more. The program can also recover video files from corrupted hard drives, corrupted cameras, corrupted USB flash drives, and more.
You can use EaseUS RepairVideo to bring back damaged videos that have been damaged by editing, converting, transferring, or corrupted by recovery attempts. Users can also restore the videos which have been corrupted by hardware failures, malware infections, and much more using EaseUS RepairVideo.
Step 1. Click on "Upload Video" button or drag and drop to uploade your corrrupted MKV video. 
Step 2. Enter your email to get notified when repair is done. Then, click "Start Reparing" and move to the next step.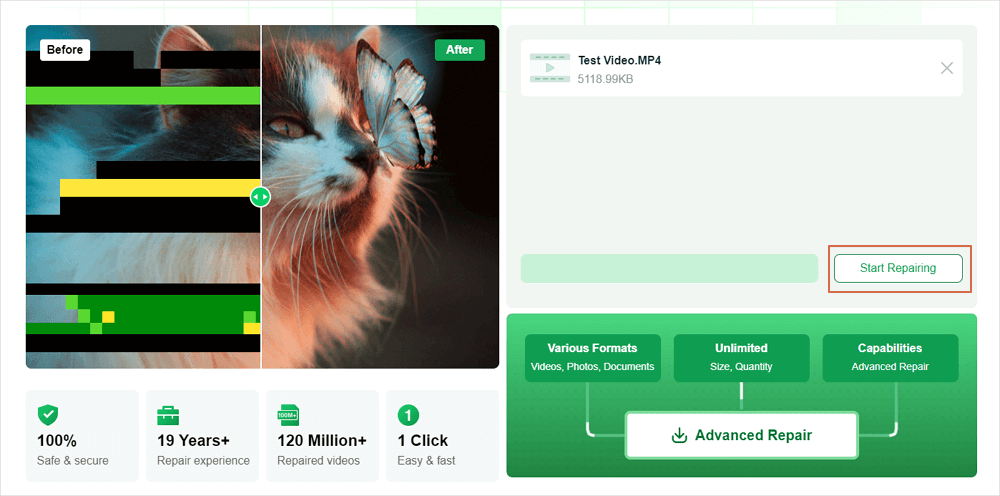 Step 3. Wait for video uploading and repair. Depending on the size of the video, the repair time varies. You can leave the current page and do something else.
Step 4. Once the video is repaired, you can preview it first. Then, click "Download Video", enter the extract code in the email, and start downloading the video.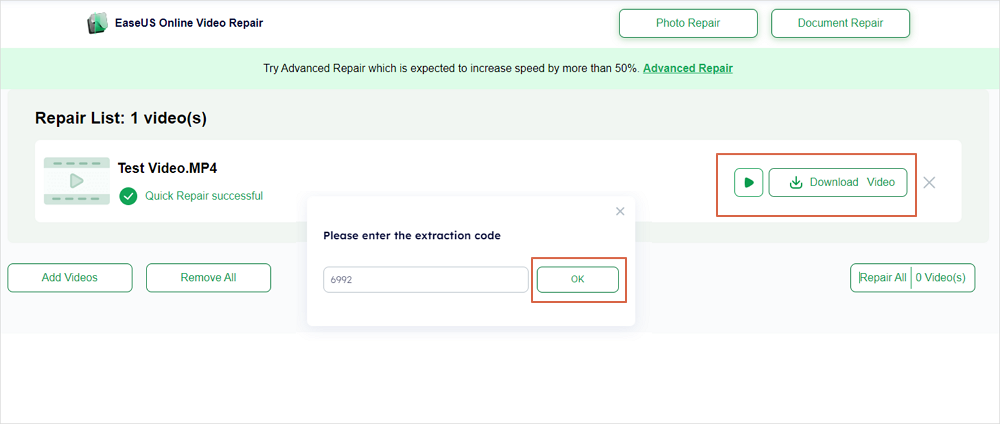 How to Repair Corrupted MKV Video File with VLC Media Player 
VLC is a free media player, open-source, and available for all major operating systems. It is a multiplatform media player that supports all file formats, regardless of codec requirements. Developers of VLC started it out with just a basic media player, but as time went on more features were added. The VLC player nowadays has many features, such as playing videos while downloading them. Besides, VLC Media Player enables you to convert MKV files into another format, so you can try to recover them.
The steps below will guide you through the process of repairing your corrupted MKV video file.
Step 1. After launching  VLC Media Player, click on the "Media" tab. Then select the "Convert/Save" option on the drop-down menu.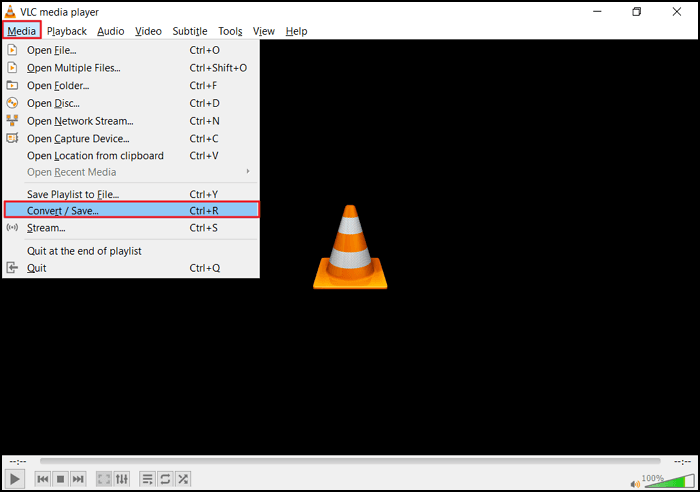 Step 2. Click on the Add option. This is the list of files to be transcoded.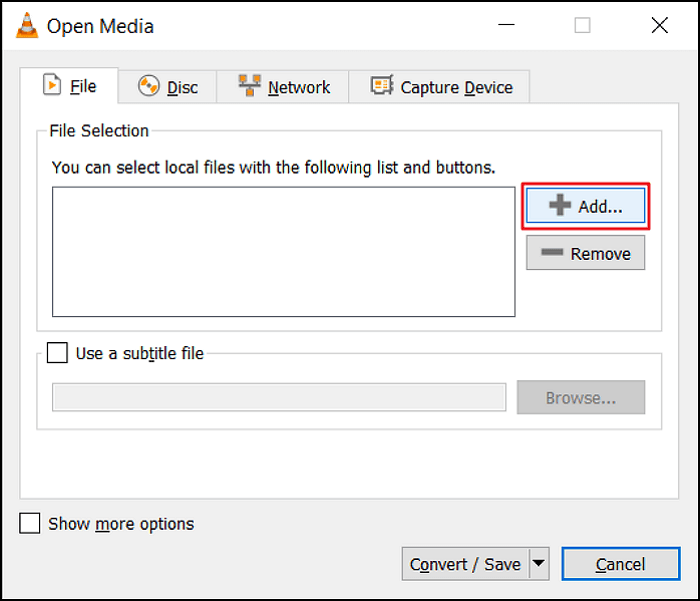 Step 3. In the Convert box, you will need to navigate to the location folder of the files to be converted.
Step 4. Click on the button "Convert/Save". In this new window, open the Profiles tab to select an input codec.
Step 5. For starting the conversion process, click the Start button. Now let the VLC Media Player will finish the job.
Conclusion
It may surprise movie fans if their videos are damaged and corrupt since most people are unaware of the possibility. Despite offering amazingly high quality, MKV formats are also prone to corruption. If a user attempts to watch the video, but it doesn't work, then the time-consuming process of downloading and installing a video player backfires. The video players cannot open files in this case, or they rin them with low quality.
This guide describes how to fix MKV video file problems using VLC Media Player. The corrupted video files can be repaired if you convert the file type to another one. Sometimes, converting MKV files using VLC Media Player will repair them, but not always. 
Just use EaseUS RepairVideo if the above doesn't work. It is an online video recovery tool designed specifically to recover videos. You can use RepairVideo directly from your browser. In the case you are still in doubt, contact EaseUS RepairVideo support.
About the Author

Brithny is a technology enthusiast, aiming to make readers' tech life easy and enjoyable. She loves exploring new technologies and writing technical how-to tips. On her spare time, she loves sharing things about her favorite singer - Taylor Swift on her Facebook or Twitter.