
Table of Contents

About the Author

Related Posts
How to Repair Corrupted AVI Video Files
Gemma
Updated on Sep 10, 2021|
min read
AVIs are very common nowadays. Everybody uses them for media, like sharing songs and movies. What's AVIs are? An AVI is an acronym for Audio Video Interleave. It is a digital container format for storing audio and video content for playback using Microsoft Windows Media Player, VLC, and other applications on a variety of digital media players. The format is supported by many operating systems, including Windows, macOS, and BSD.
However, sometimes things go wrong and you can't play them. It is possible for AVI files to become corrupt, just as with other video formats.
Some videos you have recorded on your digital camera or laptop are damaged, for example. After trying to play it, you discover the movies aren't working properly, and you will need to learn how to repair corrupted AVI video files.
But how can you tell if a video file is corrupt? What are the signs that a video file is corrupt? Corrupted files may have several errors. 
Sometimes you will receive an error message that your video file is not playable. Both video and audio of the file are out of sync, the video does not exist, only the audio works or the audio is distorted or missing. If the video plays, it is patchy, sluggish, flickering, or chapped. The quality of images is pixelated, grainy, or blurry. After some time, the video stops playing.
What Causes AVI Video Files Damaged
An AVI file may get corrupt for many reasons. In AVI files, the damaged index is one of the primary causes of corruption. Hard drive problems, electromagnetic interference, power outages, and others are also possible causes.
Some problems are related to how the video file was manipulated. For example, the video file is incomplete. The video AVI file is corrupted because of interference while downloading or transferring it. In the process of editing the video, there was a power outage that corrupted the AVI files.
Other problems that cause AVI corruption are related to the way it was stored. It is possible that damaged sectors on a hard drive corrupt AVI files. Your AVI file may be corrupted by electromagnetic interference that damaged your data. Viruses, malware, and other destabilizing agents can cause corruption of any type of data in your system, including AVI files. Any other type of corruption on the storage device can also affect the AVI  file. 
Repair Corrupted AVI Video Files with EaseUS RepairVideo
EaseUS RepairVideo is a powerful online tool to fix your corrupted AVI videos on Windows 32-bit and 64-bit. This tool is able to repair AVI files with various types of errors, including missing or lost video frames, damaged and broken links of video clips, missing audio track, missing video stream, and so on. Moreover, it is FREE to use. It can also recover video files from corrupted AVI files.
Step 1. Click Upload Video or drag and drop your AVI video to the uploading zone.
Step 2. Enter a valid email address. Once the video repair is complete, a notification and download code will be sent to your email. Then click Start Repairing to upload the damaged AVI video.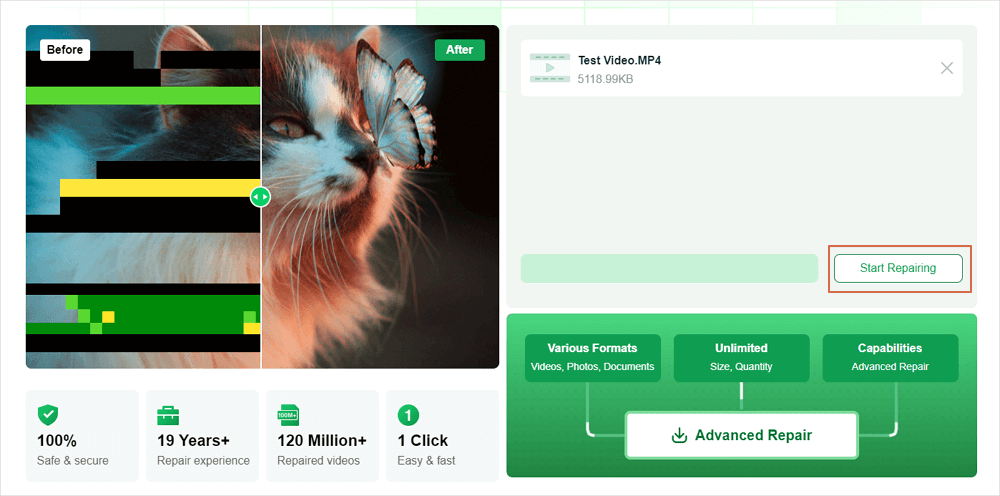 Step 3. Wait until the uploading process is finished. You can leave the page. The time required for the repair process depends on the size of the video. Once it is finished, you will receive an email, with the download code and a preview link attached.
Step 4. Check the download code in your email. Click Download Video and enter the code to get your repaired AVI video.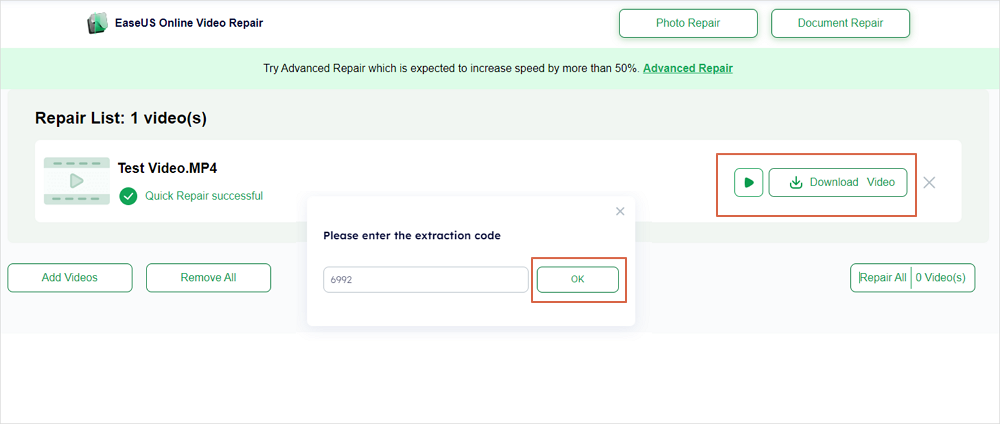 Repair Corrupted AVI Video Files with VLC Media Player
VLC Media Player is a free and open-source media player that is available for Windows, Mac, Linux, BSD, Solaris, and more. It supports most video formats, DVDs, Audio CDs, and various streaming protocols. 
The media player is able to convert video files, audio files, and images. VLC Media Player can be used in most operating systems and also has built-in Codecs, which makes it possible to play virtually every video and audio file without the need for additional codecs.
As well as being a great video player, VLC Media Player is a great video editor. You can repair corrupted video files with its video editing tools.
You can test the VLC Media Player repair features by converting the AVI video files. In some cases, this conversion process may not work to restore the playability of your video files.
This is how to repair your corrupted AVI video file, step-by-step.
Step 1. Open VLC on your device. Then you should navigate to "Media". Once you have done that, you need to click "Convert/Save".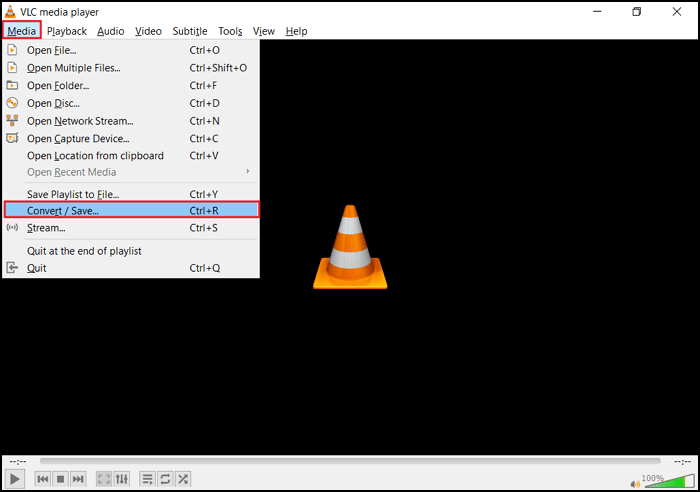 Step 2. The Add option will appear. Using this, you can add videos that need to be transcoded.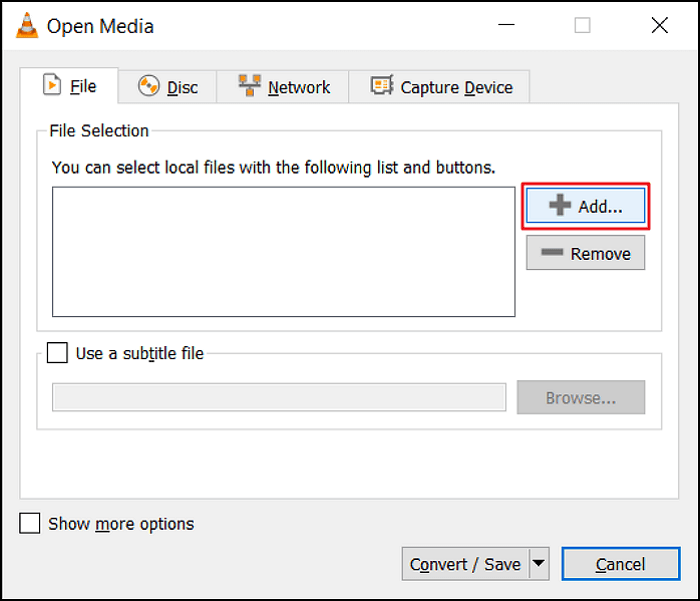 Step 3. Fill out your file name and location for the target file choice in the Convert box that displays.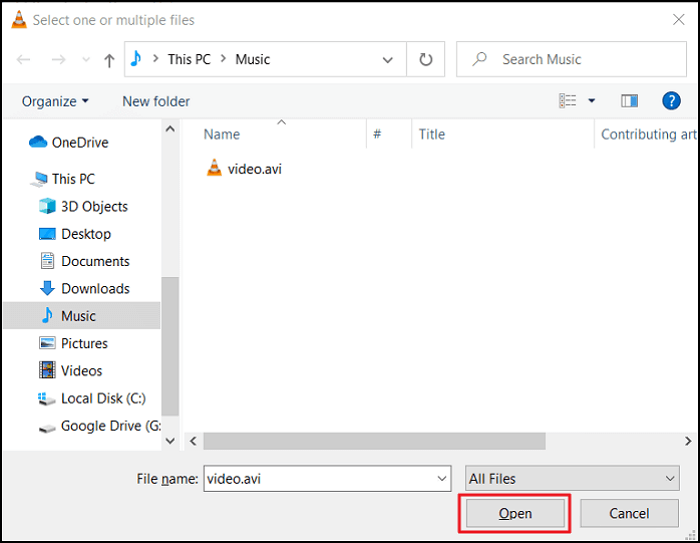 Step 4. Once done, you need to click on "Convert/Save". A new window will open. On the Profile list, choose the desired input codec.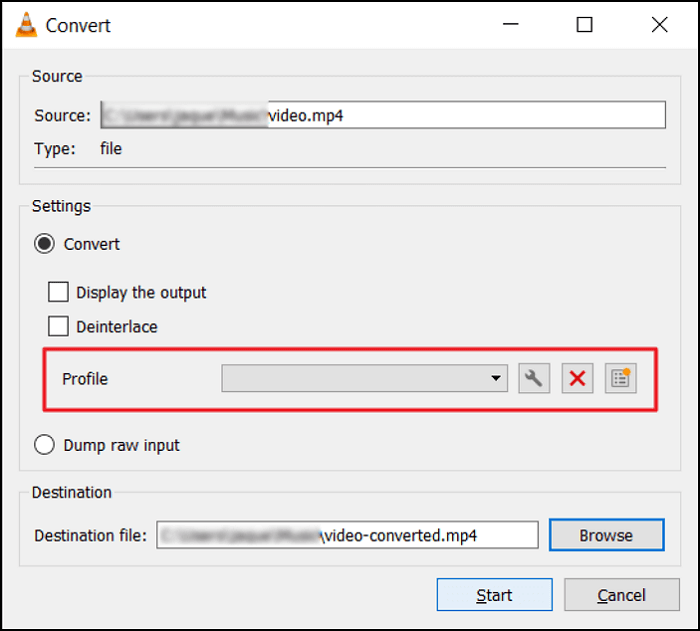 Step 5. For customizing profile settings, click on Edit Selected Profile. If you want, you can create a new profile or delete the old ones.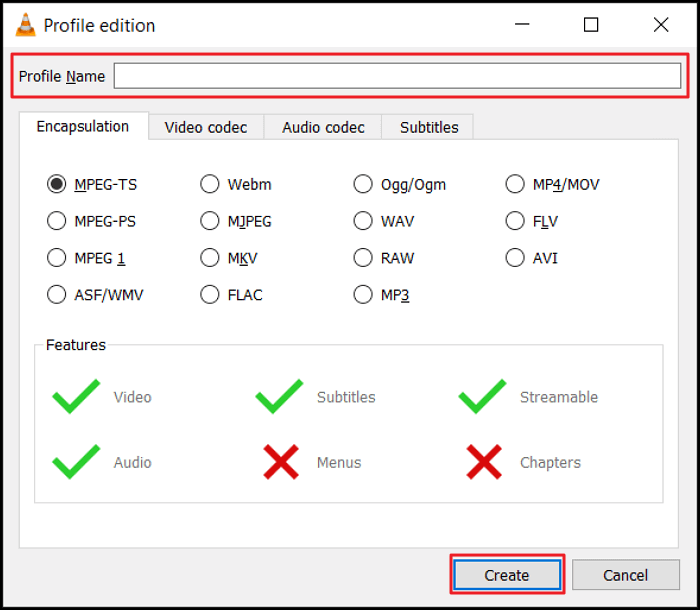 Step 6. After selecting the profile method, click Start. VLC Media Player will finish the rest automatically.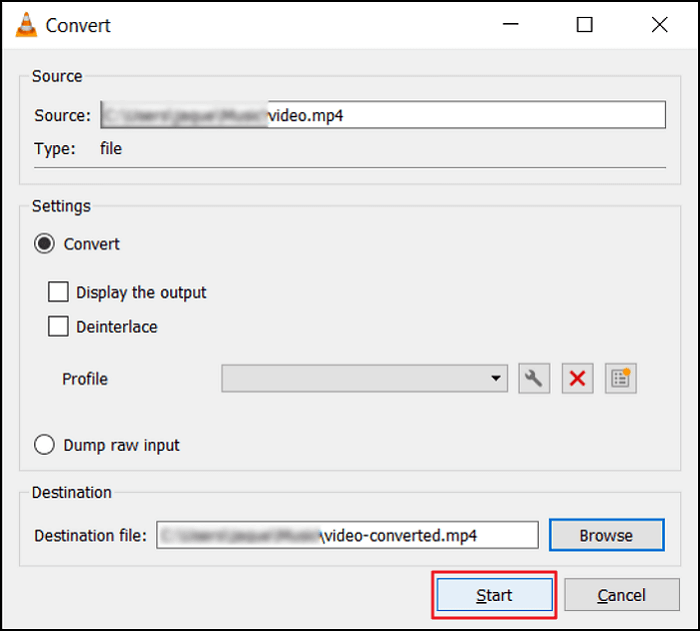 Can Corrupted Files be Recovered?
All modern technologies rely on billions of bits of code. It is also true for even an encoded frame of video. There is a very high likelihood that each time a bit is recorded, accessed, or transferred it will be replicated imperfectly. 
With proper tools, it is possible to identify and correct any errors in the coding by analyzing and reproducing the encoding of each bit encoded in video frames. One common example is checking the metadata of video files, which allows fixing index errors, according to the device used for the records.
On VLC Media Player, the process of recovering corrupt video files is similar to the process used for playing them. The VLC Media Player uses a special codec to play video files. This codec is also used to repair corrupted video files. It reads the bits, checking for errors and modifying them. 
Then, sometimes the process of repairing a video file is as simple as adding another codec to the file. The VLC Media Player transcodes are powerful enough to read, play, decode and repair several errors that your AVI video file has. But it works directly on the AVI files, and it may damage its integrity for long-term use.
More advanced tools, like EaseUS RepairVideo, work differently. For example, professional repair software can copy the original file, then having multiple sources of modifying the video without damaging your AVI archive.
Conclusion
If you have a damaged file, or if the video you want to watch won't play, your next best bet is to try to repair it.
The VLC Media Player, among other options, permits the repair of corrupted AVI files, however, it has limitations. This process of conversion, for example, may fail to repair your video files as you wish.
VLC Media Player also changes the AVI file directly, which progressively damages the integrity of the file. So it is not the best tool for videos too much damaged.
However, if you have no knowledge of how this process works, it is time to find an easy way out. EaseUS has the right program for you. It is a diagnostic and repair tool that will help you get your stripped video or damaged file working.
About the Author
Gemma is member of EaseUS team and has been committed to creating valuable content in fields about file recovery, partition management, and data backup etc for many years. She loves to help users solve various types of computer related issues.