What's a Bootable USB Tool for Windows 10?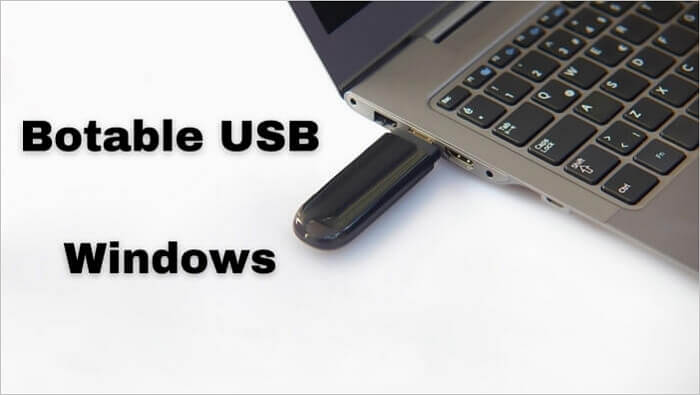 If you have a Windows 10 PC, then it is highly likely that you've created a bootable USB drive for your operating system. If not, then you must create one. Not only can you install or Reinstall Windows 10 to another PC, but it can also save you the trouble if you run into issues with your PC.
Microsoft has a dedicated Media Creation Tool to make a bootable USB tool for Windows 10. It allows you to download Windows 10 installation onto a USB drive. However, using the Microsoft media creation tool is a hectic process as it requires you to go through multiple complex steps, including downloading an ISO image file from the internet. Apart from this, any interruption restarts the whole process, which means you may have to download Windows 10 ISO again.
You may wonder if there is a faster and more efficient alternative to creating a bootable USB drive? The answer is yes. EaseUS OS2Go is a perfect alternative for Microsoft's media creation tool. Let us look into it briefly.
Benefits of EaseUS Bootable USB Tool for Windows 10
EaseUS OS2Go is a utility that can help you make portable Windows 10 on your USB drive. Compared to the more traditional ways of installing Windows 10 on a PC, it is straightforward to use, and the entire process takes a few clicks.
Looking at its key features, the feature that stands out the most is its accessibility. You can access Windows 10 as you do on your PC, including user data and apps, on the same USB drive on multiple PCs once it is successfully connected. One other thing that makes using a USB drive better than using a hard drive is the cost-effectiveness, as the USB drives are much cheaper and more portable than bulky hard drives.
If you're still doubtful about EaseUS OS2Go and wonder why only choose EaseUS OS2Go when numerous other apps are available to do the same job. To answer your curiosity, here are some of the highlights of why the EaseUS OS2Go is one of the best utilities for creating a bootable USB tool for Windows 10.
First of all, it is effortless and user-friendly as the installation process is super fast, and you can carry the portable Windows drive with you anywhere and use it on any computer. Other than that, it offers seamless integration so that apps can run without hiccups no matter the platform it is on. All this comes with premium 24x7 customer support from top-tier professionals.
How to Use the Windows 10 Bootable USB Tool
To automatically download a Windows 10 operating system on your PC, you need some preparations, which include some specific steps that you must follow.
1. A minimum of 8GB USB drive.
2. Download EaseUS OS2Go.
3. Follow the guide given below.
Step 1. The Windows11 builder is integrated with the EaseUS OS2Go software. Click the download button and launch the program after installation.
Step 2. Switch WinToGo Creator to Windows Install Drive Creator. The obtained system information is available on the home screen, and it keeps updating all the time. Apart from Windows 11, Win11 builder also supports you to download Windows 10/8.1.
Step 3. Connect your USB flash drive to the computer. Win11 builder will automatically detect your USB device, so all you need to do is click the Create button.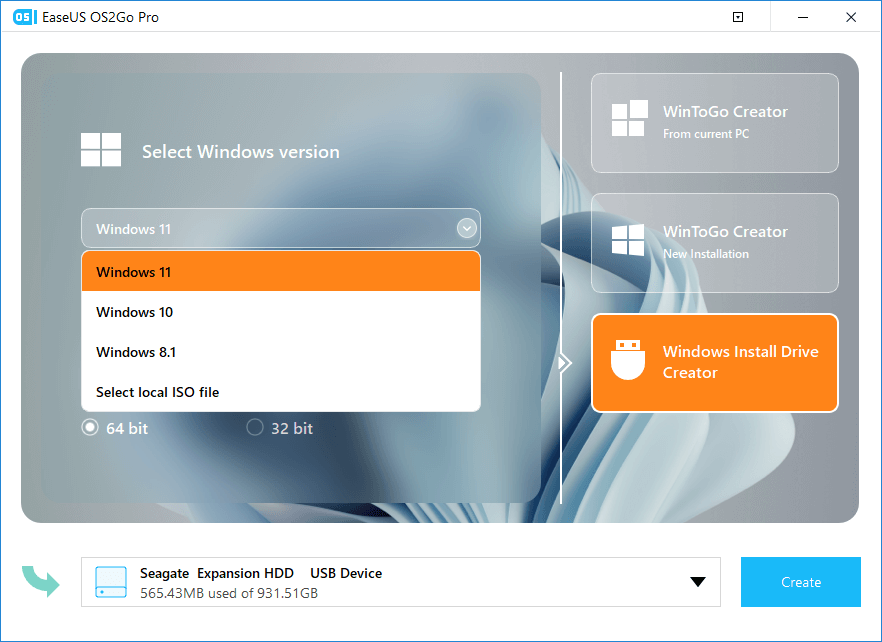 Step 4. The software will empty your USB drive data if it's a used one. Once the downloading process begins, wait there until it finished or leave for a while to do you own job.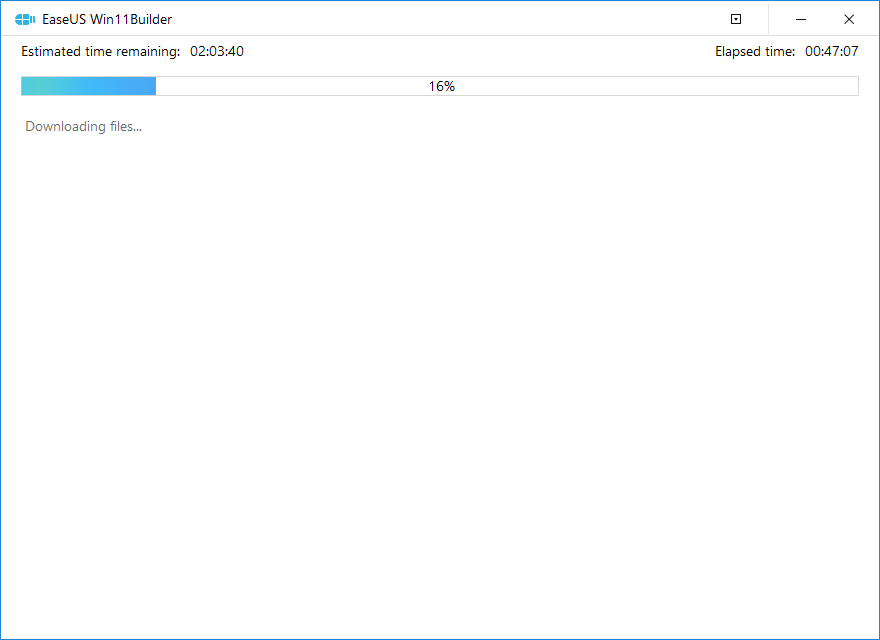 Step 5. After successfully downloading the Windows 11 iso image file on the USB drive, start to install Windows 11 from the bootable USB drive on your computer by following the installation wizard step by step.
How to Run a Portable Version of Windows 10 on Another PC
EaseUS OS2Go offers yet another significant feature integrated into the software, none other than Windows To Go like support. You must've heard about the Windows To Go feature if you're into PC tech. It enables the entire desktop to be completely transported to another device. But there's a catch. It requires a certified USB drive. 
But EaseUS supports all the USB drives from the entirety of brands; hence you need not worry about using any unofficial USB drive. So you can create a portable Windows USB drive that can run on any other device, including a PC or a Mac.
EaseUS OS2Go offers support with PCs running Windows 11/10/8/7. Hence, there's no need to worry about compatibility issues. Talking about compatibility, if you want to run Windows operating system on a MacBook, iMac, Mac mini, EaseUS OS2Go has got you covered. Running Windows 10 on a Mac device is pretty impressive and functional at the same time as you get the best of two entirely different ecosystems. Here's a guide on running a portable version of Windows on another PC.
Step 1. Install EaseUS OS2Go on your Windows computer, it will display your system drive's used space. Plug in a USB drive that is larger than the system drive used space. Choose the target USB drive and click Next to continue.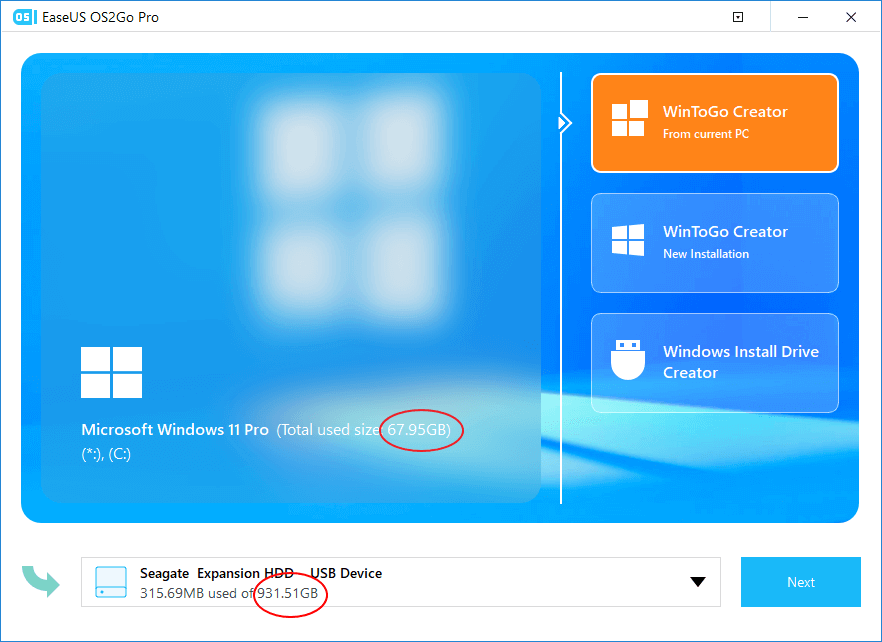 Step 2. EaseUS OS2Go will notify you that the following operation would delete all data on your drive. Make sure that you have backed up all the important data. Click the Continue button to proceed.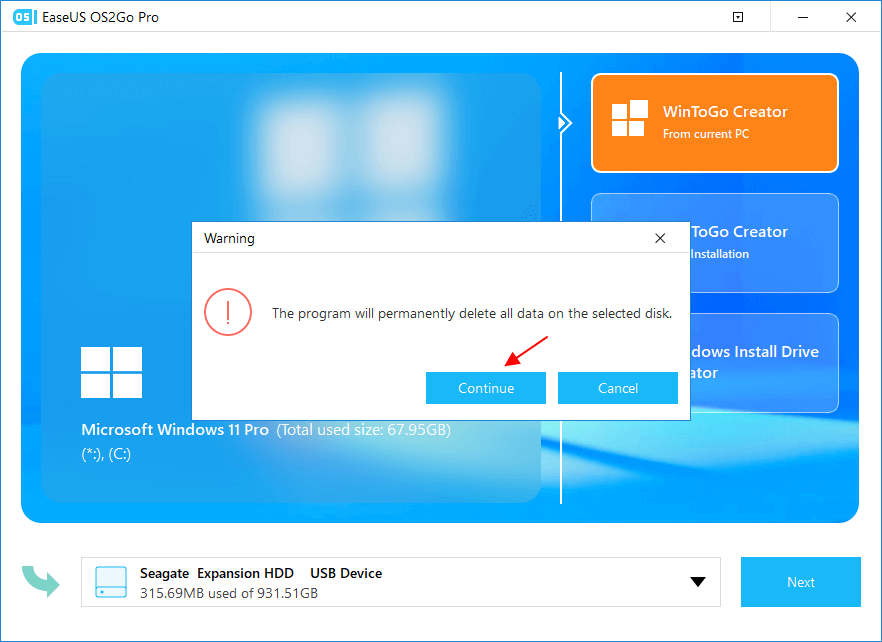 Step 3. Adjust disk layout. The default disk layout on the target drive will be exactly the same as the resource drive. You could also edit the layout according to your needs. Tick the option there if you're using a Solid State Drive as the Windows bootable drive. Next, click Proceed.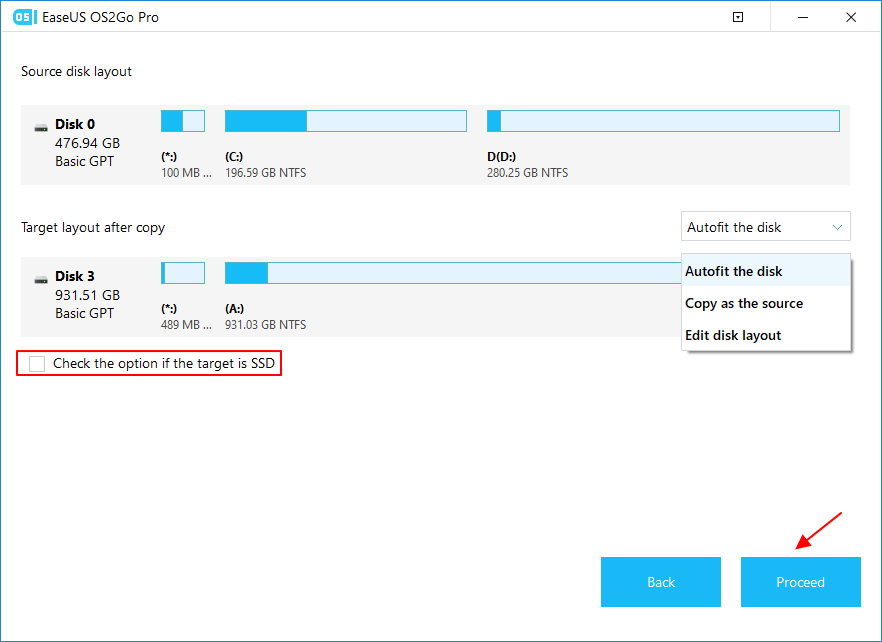 Step 4. Then EaseUS OS2Go will start to create the portable USB drive. It usually takes a while depending on your OS and Network condition. When the progress reaches 100%, the USB drive should be bootable now.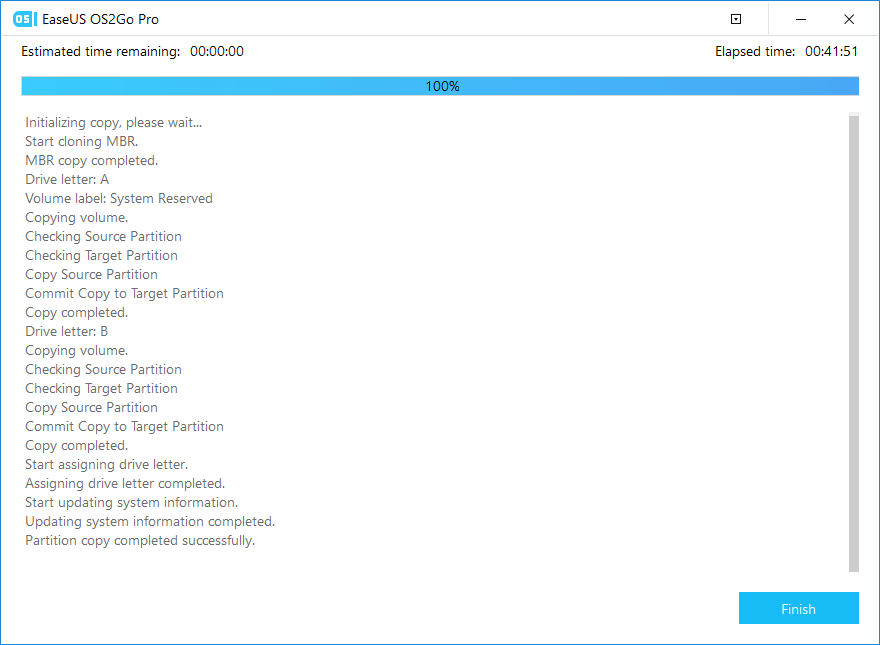 Step 5. Insert the portable Windows USB and start your computer. Press the required key (F2, DEL, F10...) to access BIOS. Choose to boot from the USB disk.
Note: Please make sure that the boot mode (UEFI or Legacy) of the portable USB and your target computer are the same, otherwise you may not be able to boot.
Conclusion
I hope you've read the entire article even with complete attention. In that case, you must've gotten an idea of a bootable drive for Windows 10 and why it is not recommended to use the Microsoft media creation tool even if it is the traditional way of doing it. It is because a much better alternative exists that is far more superior and offers a great set of outstanding features to any existing software on the internet.
EaseUS OS2Go saves the creation time and improves the overall efficiency of the process, making it more suited for professional use. With the help of EaseUS OS2Go, you don't have to carry the entire laptop with you wherever you go or even a hard drive. You can just put your Windows 10 OS on a portable USB stick, and you're good to go.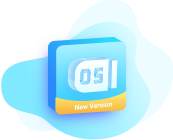 EaseUS OS2Go
Create portable Windows to USB
Copy installed Windows OS to USB
Clone Winodws OS drive to USB
Run Windows 11 on any PC
Run Windows 11 on unsupported PC
Run Windows 11/10 on a Mac
Download Now