Fortnite: Save the World is a shooting tower defense survival video game developed and published by Epic Games. Since its release, it has gained many loyal fans. However, in 2020, Epic Games had caught in a lawsuit with Apple. Epic Games had challenged Apple's restrictions on apps from having other in-app purchasing methods. That is to say, Epic Games refused to compromise with Apple's payment terms.
The influence of the lawsuit between these two big companies is that Apple had prevented Epic from signing games and patches for distribution on Mac. Epic Games had also announced that there will be no update for Fortnite: Save the World on iOS and macOS. This lawsuit puts Mac users into a dilemma. They can no longer play Fortnite on their computers, and there is no need to buy a new Windows computer, especially for playing games.
So is there any solution for Mac users to keep playing Fortnite? Yes! The easiest method is to create a portable Windows USB so that you can make your Mac computer a dual-OS device.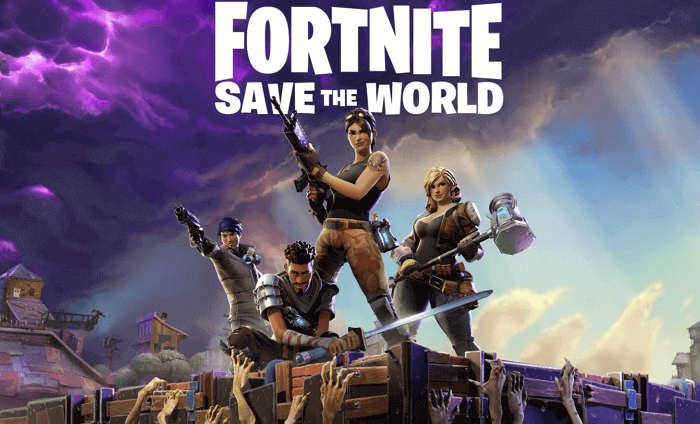 Easiest Solution: Create A Portable Windows USB for Mac
Besides Fortnite, there are many other popular games only reside on Windows platforms. If you create a portable version of Windows OS with a USB drive, you can play any of the Windows-only games on the Mac. To create such a portable USB drive, an essential tool you need is EaseUS OS2Go. 
Since many popular games residing on Windows platforms are not available to Mac, you can try to play PC games from an outer source on your Mac. That's why it is necessary to create a portable version of Windows OS on a PC to a USB drive. And, EaseUS OS2Go is the essential tool you're going to use.
The working principle of this method is as follows:
Moving the Fortnite from a Windows PC to a bootable USB drive
Cloning the game with all program files on a Windows PC to a large USB drive
Boot the Mac from the portable Windows USB drive
How to Create A Portable Windows USB Drive
Things You Need:
A Windows computer that has installed Fortnite. You could borrow your friend's computer. Make sure Fortnite is installed in the system drive.
A capacious USB drive or external hard drive. The size should be larger than the used disk space the Windows OS and games take.
Download EaseUS OS2Go on your Windows PC where the Fortnite is.
Now you can follow the step-by-step guide to create a portable Windows USB.
Step 1. Install EaseUS OS2Go on your Windows computer, it will display your system drive's used space. Plug in a USB drive that is larger than the system drive used space. Choose the target USB drive and click Next to continue.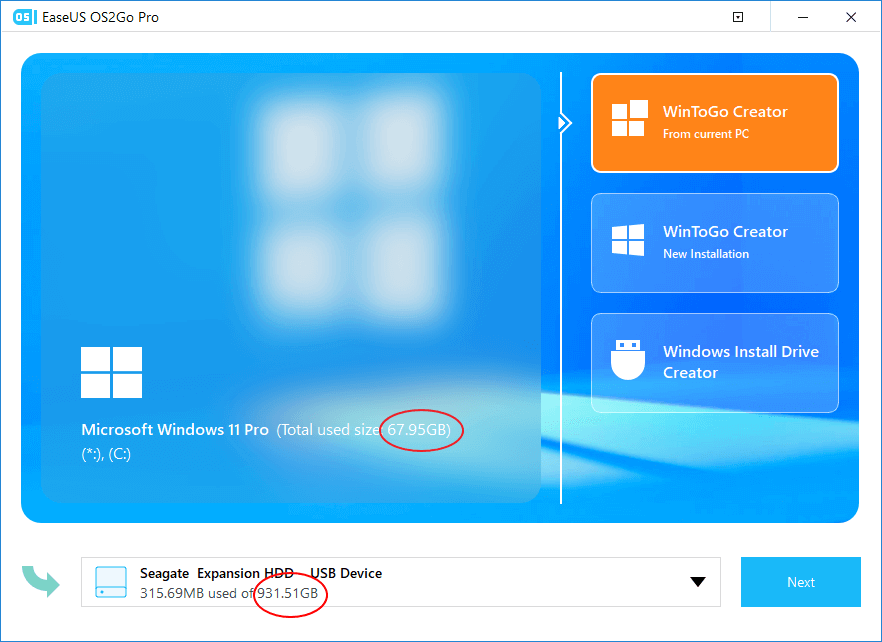 Step 2. EaseUS OS2Go will notify you that the following operation would delete all data on your drive. Make sure that you have backed up all the important data. Click the Continue button to proceed.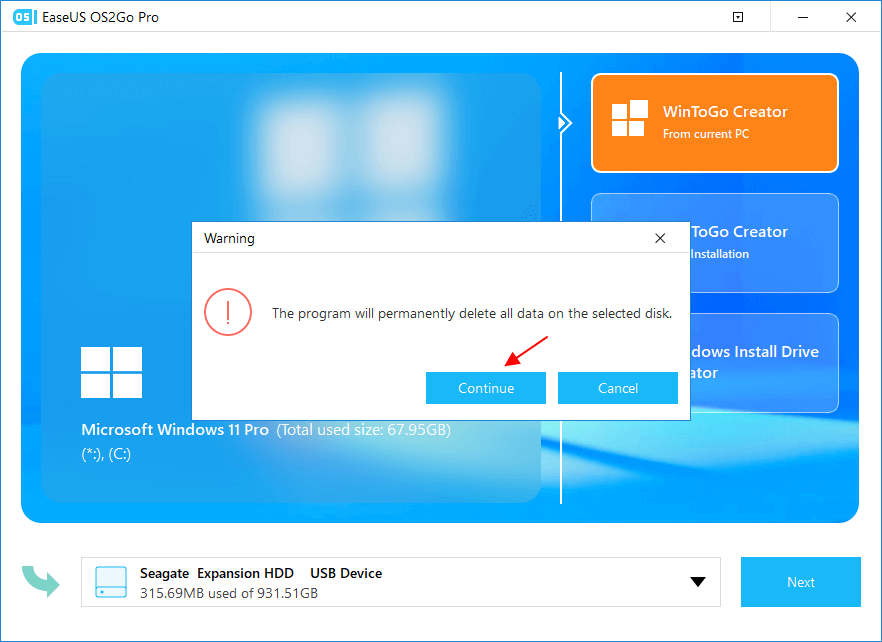 Step 3. Adjust disk layout. The default disk layout on the target drive will be exactly the same as the resource drive. You could also edit the layout according to your needs. Tick the option there if you're using a Solid State Drive as the Windows bootable drive. Next, click Proceed.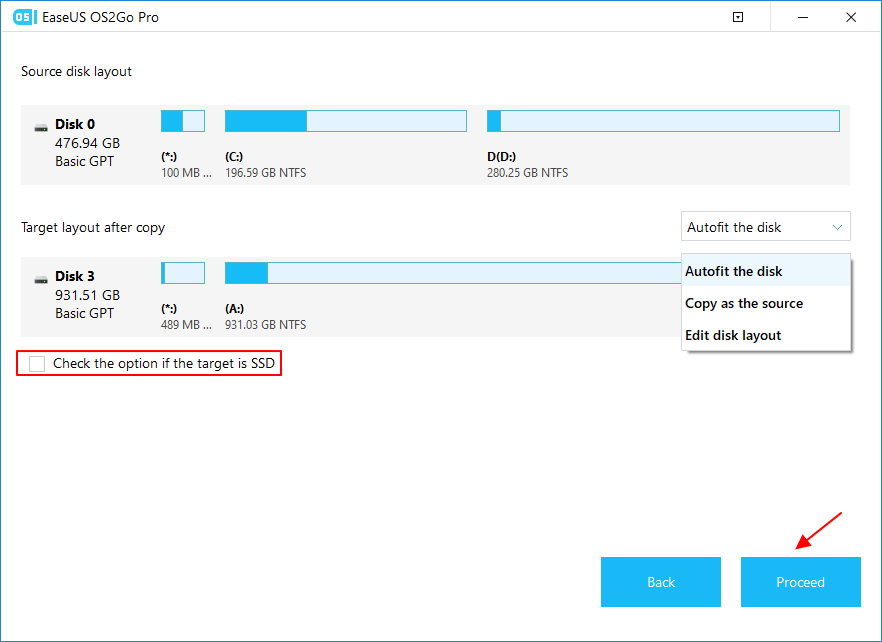 Step 4. Then EaseUS OS2Go will start to create the portable USB drive. It usually takes a while depending on your OS and Network condition. When the progress reaches 100%, the USB drive should be bootable now.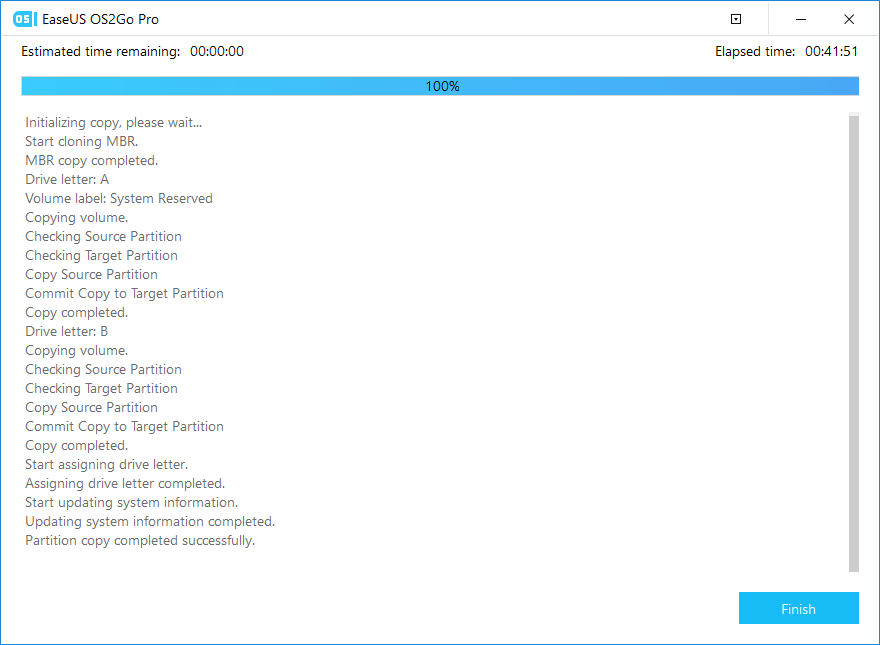 Step 5. Insert the portable Windows USB and start your Mac. Press the Option/Alt key. Choose the yellow EFI Boot icon to boot from the USB drive. Then follow the onscreen instruction to boot your Mac.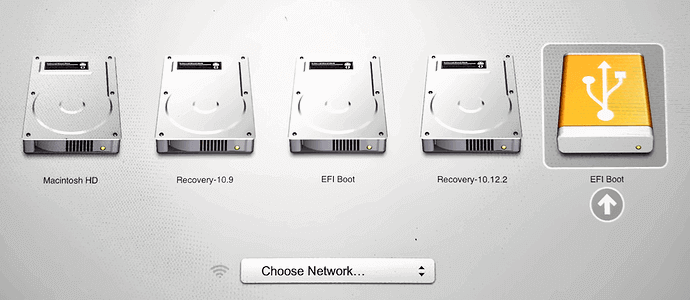 Final Thoughts
There are many tools in the market that could help users create a portable Windows USB. For example, Apple itself has developed a tool called Boot Camp to help users install Windows systems. However, it does not work as smoothly as users think, and most Mac users do not want to waste hard disk space to install the Boot Camp. That's why we recommend EaseUS OS2Go. You can use the Windows system on your Mac but do not need to sacrifice your Mac disk space.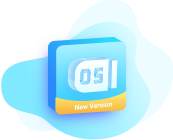 EaseUS OS2Go
Create portable Windows to USB
Copy installed Windows OS to USB
Clone Winodws OS drive to USB
Run Windows 11 on any PC
Run Windows 11 on unsupported PC
Run Windows 11/10 on a Mac
Download Now