Windows system and macOS are both mature and popular operating systems. Although most app developers would try to give considerations to users of both sides, some programs still only support Windows. 
To help Mac users run software across systems, lots of program developers have come up with software to create dual OS or virtual machines. And this software can not only help you bypass the limitation between Windows and macOS but also works for Linux and Chromebooks. In this article, we will introduce two efficient ways, use Apple's Boot Camp and use EaseUS OS2Go to create a portable Windows USB drive.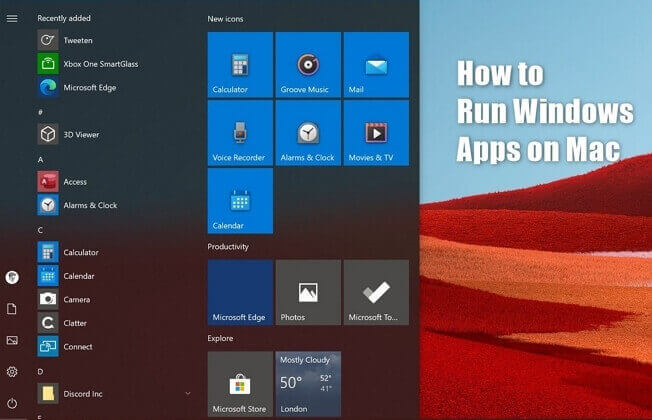 Method 1. Create A Portable Windows USB Drive with EaseUS OS2Go
Although Apple has designed Boot Camp to help users to create a dual OS, we still recommend you to choose the third-party tool - EaseUS OS2Go. Why? Here are the reasons:
Portability
The principle of EaseUS OS2Go is to install and run a fully functional Windows on an external hard drive, USB flash drive, or Thunderbolt drive. So once you have created a portable Windows USB drive, you can carry it anywhere and use it on any computer, without operating system restrictions.
Easy Operation
EaseUS OS2Go's goal is to solve users' problems as soon as possible. With this tool, you don't need to spend time studying the theory of dual OS, all you need to do is to prepare a large enough USB drive.
Storage Space Saving
For most Mac users, their Macs do not have such a large storage space as Windows PC does. However, if Mac users want to use Boot Camp, they need at least 64GB of free disk space to download and install it. With EaseUS OS2Go, the storage space would not be a problem, because you don't need to install anything on your Mac.
Now you could download EaseUS OS2Go and follow the detailed guide to creating a portable Windows USB.
Step 1. Install EaseUS OS2Go on your Windows computer, it will display your system drive's used space. Plug in a USB drive that is larger than the system drive used space. Choose the target USB drive and click Next to continue.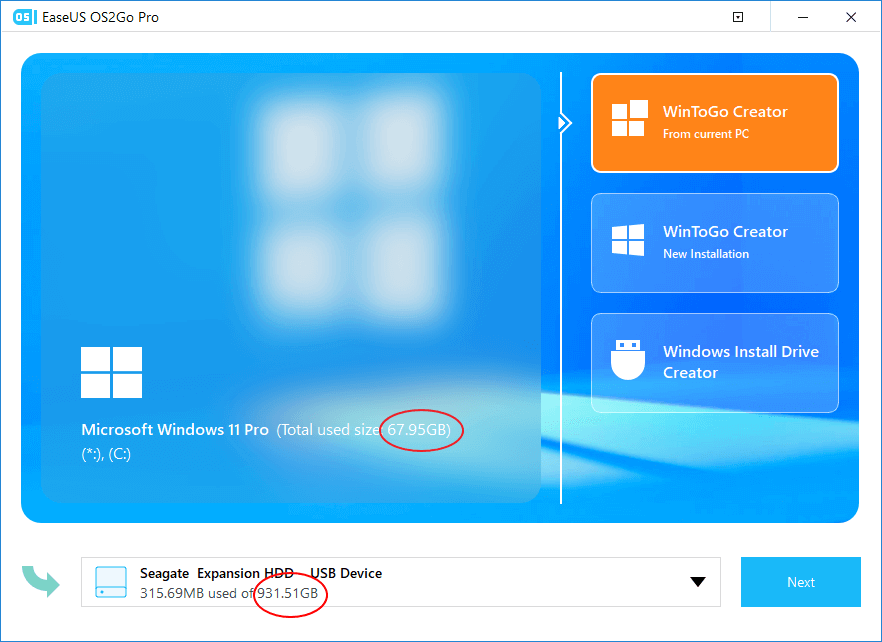 Step 2. EaseUS OS2Go will notify you that the following operation would delete all data on your drive. Make sure that you have backed up all the important data. Click the Continue button to proceed.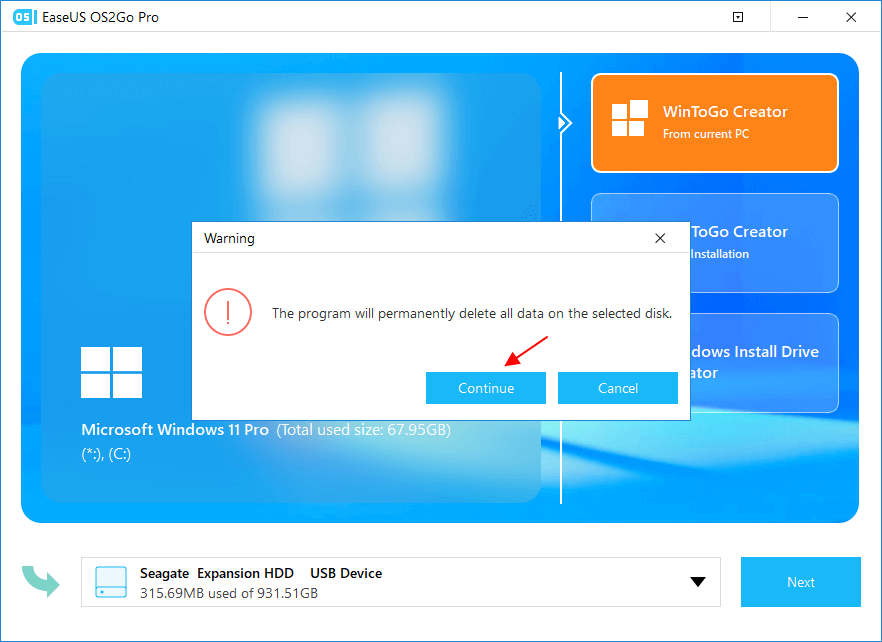 Step 3. Adjust disk layout. The default disk layout on the target drive will be exactly the same as the resource drive. You could also edit the layout according to your needs. Tick the option there if you're using a Solid State Drive as the Windows bootable drive. Next, click Proceed.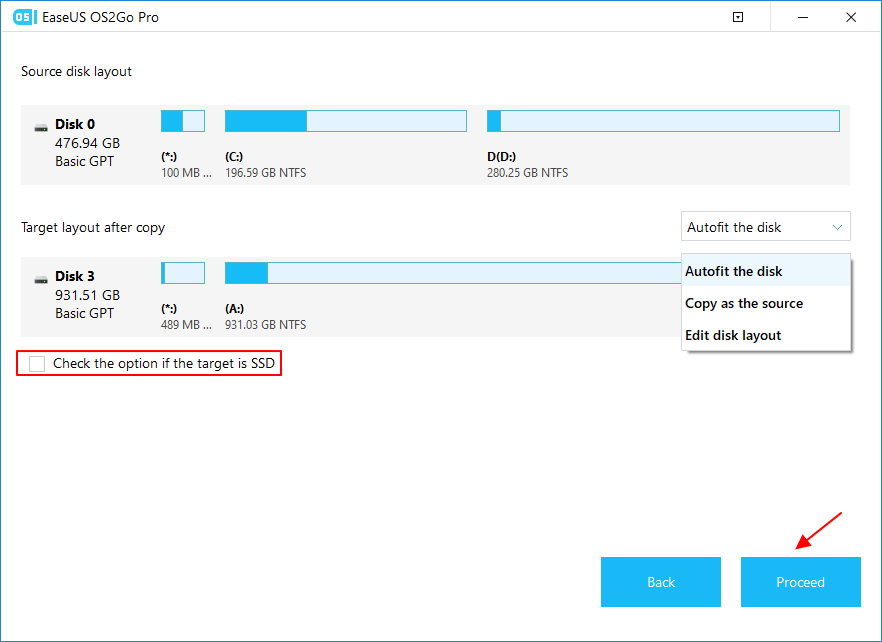 Step 4. Then EaseUS OS2Go will start to create the portable USB drive. It usually takes a while depending on your OS and Network condition. When the progress reaches 100%, the USB drive should be bootable now.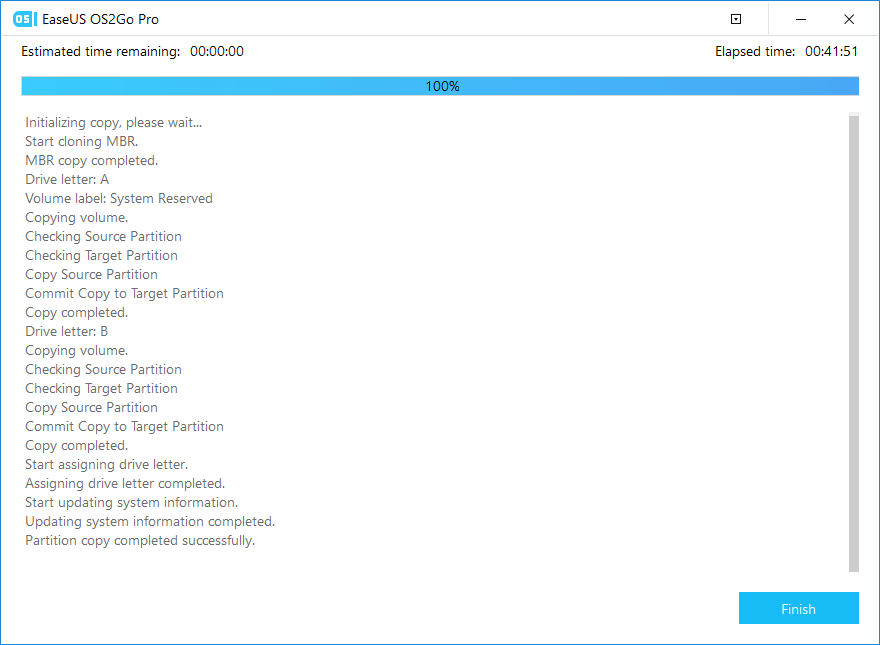 Step 5. Insert the portable Windows USB and start your Mac. Press the Option/Alt key. Choose the yellow EFI Boot icon to boot from the USB drive. Then follow the onscreen instruction to boot your Mac.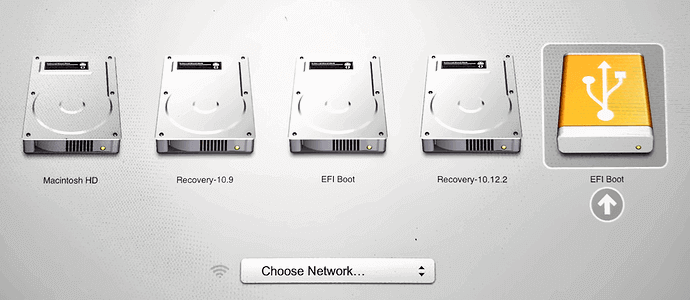 Method 2. Run Windows Apps with Boot Camp
If you have enough free disk space and prefer to use the Apple-designed tool, you can follow the below steps to create a dual OS.
Step 1. Check your Secure Boot setting.
Make sure the Secure Boot setting is set as Full Security. Generally, it is chosen by default. If you changed it to No Security, change it back to Full Security before installing Windows. 
Step 2. Use Boot Camp Assistant to create a Windows partition.
Open Boot Camp Assistant, which is in the Utilities folder of your Applications folder. Follow the onscreen instructions.
Note: Boot Camp will partition your Mac drive for Windows OS installing. When asking you to set partition size, make sure the size should be at least 64GB.
Step 3. Format the Prepared Windows Partition
When Boot Camp Assistant finishes, the Windows installer will start automatically. Select the BOOTCAMP partition and click Format.
Step 4. Unplug any external devices that aren't necessary. Click Next and follow the onscreen instructions to start installing Windows.
Step 5. After the installation completes, your Mac will start up in Windows. Follow the onscreen instruction to install Boot Camp and Windows support software (drivers), restart your Mac, and finished the installing process.
Final Thoughts
That's all about how to run Windows apps on Mac. Consider cost-effectiveness and convenience, we recommend you choose EaseUS OS2Go. If you have any questions, feel free to contact our support team: [email protected]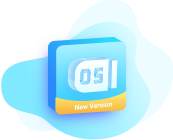 EaseUS OS2Go
Create portable Windows to USB
Copy installed Windows OS to USB
Clone Winodws OS drive to USB
Run Windows 11 on any PC
Run Windows 11 on unsupported PC
Run Windows 11/10 on a Mac
Download Now