Gemma updated on Oct 08, 2021 to Windows System To Go | How-to Articles
Can I Play Car Mechanic Simulator on Mac? 
Car Mechanic Simulator is a globally popular simulation game where players get to interact with numerous cars of several types, repair them, paint them, tune them and drive them. Players play the role of a car mechanic in this game, and their goal is to expand their business. This game is quite popular with a huge player base and is available for PlayStation 4, Nintendo Switch, Xbox One, and Microsoft Windows. 
Unfortunately, devices running on macOS cannot run the original car mechanic simulator. The game isn't compatible with macOS and isn't supported with integrated Intel graphics cards either. However, there are specific ways of efficiently running this game on devices powered by macOS. We're going to take a look at some of them in this article.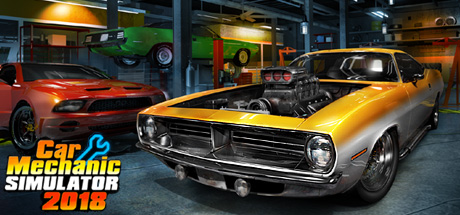 2 Ways to Play Car Mechanic Simulator on Mac
In this section, we'll be taking a look at a total of three solutions that will allow you to play the Car Mechanic Simulator on Mac. We'll also be providing a guide with each of the solutions. Be sure to read these guides carefully to avoid any errors when playing the car mechanic simulator on a Mac.
Method 1. Using A Portable Windows USB Drive
Creating a portable Windows USB drive is one of the most efficient ways to run Windows-only programs on other platforms. The same goes for Car Mechanic Simulator as well. You can play this game on a Mac system without any issues using this way.
EaseUS OS2Go is a tool that will let us create the portable Windows USB drive we need. This drive will contain your Windows system including programs and configuration data. This tool should be your choice whenever you need to run Windows on a Mac device.
Also, remember to install the Car Mechanic Simulator on your C drive. Here are the steps you need to follow to make a portable Windows USB drive and play the Car Mechanic Simulator.
Step 1. Install EaseUS OS2Go on your Windows computer, it will display your system drive's used space. Plug in a USB drive that is larger than the system drive used space. Choose the target USB drive and click Next to continue.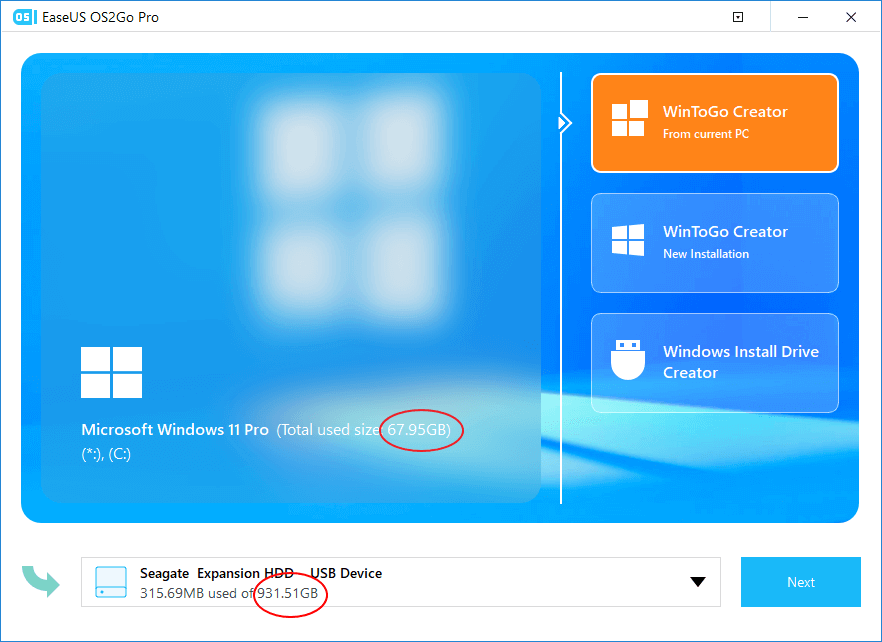 Step 2. EaseUS OS2Go will notify you that the following operation would delete all data on your drive. Make sure that you have backed up all the important data. Click the Continue button to proceed.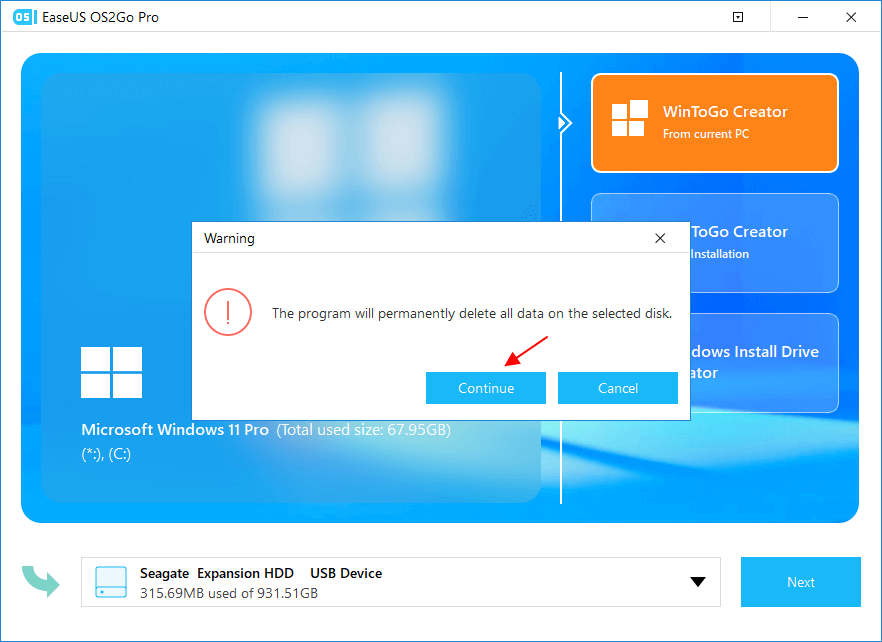 Step 3. Adjust disk layout. The default disk layout on the target drive will be exactly the same as the resource drive. You could also edit the layout according to your needs. Tick the option there if you're using a Solid State Drive as the Windows bootable drive. Next, click Proceed.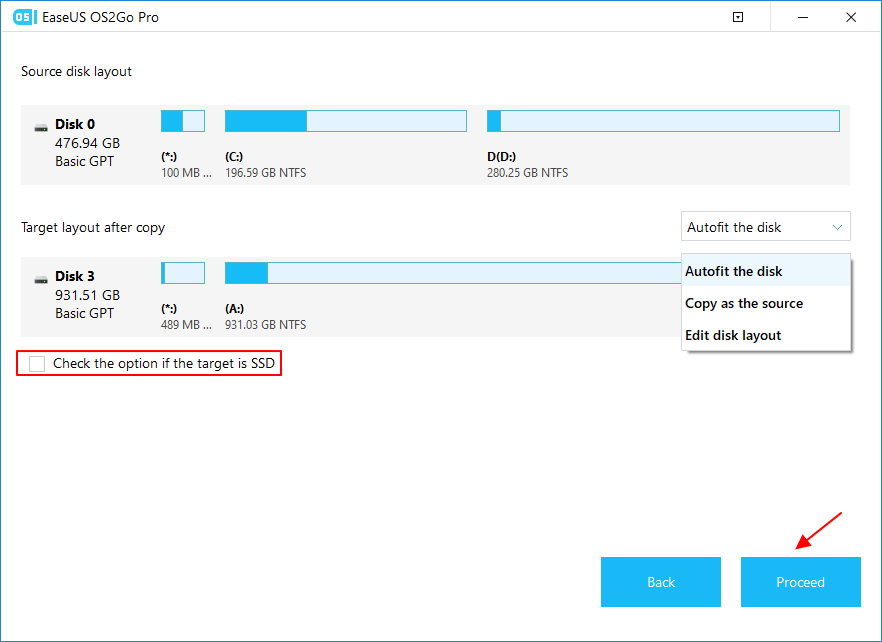 Step 4. Then EaseUS OS2Go will start to create the portable USB drive. It usually takes a while depending on your OS and Network condition. When the progress reaches 100%, the USB drive should be bootable now.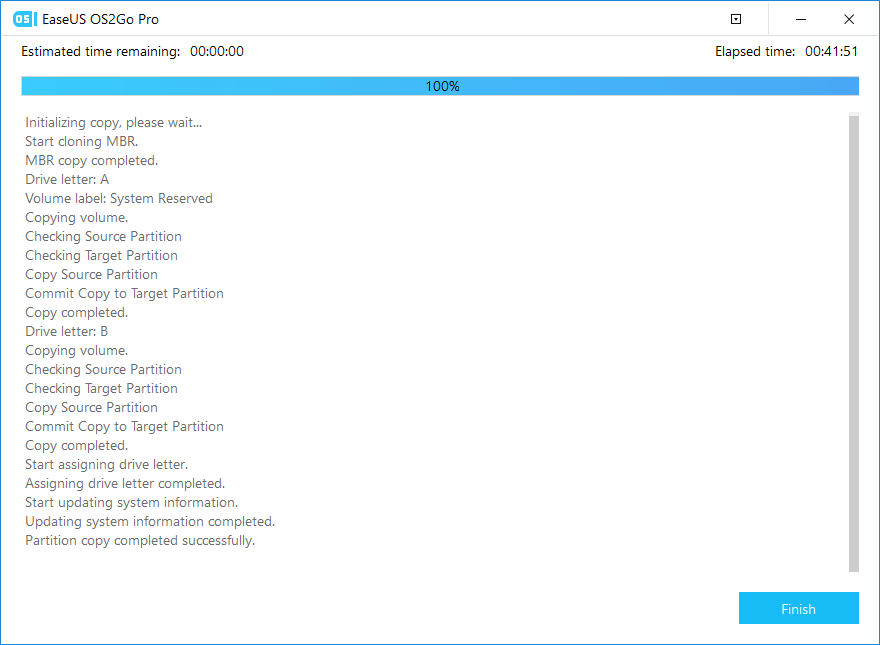 Step 5. Insert the portable Windows USB and start your Mac. Press the Option/Alt key. Choose the yellow EFI Boot icon to boot from the USB drive. Then follow the onscreen instruction to boot your Mac.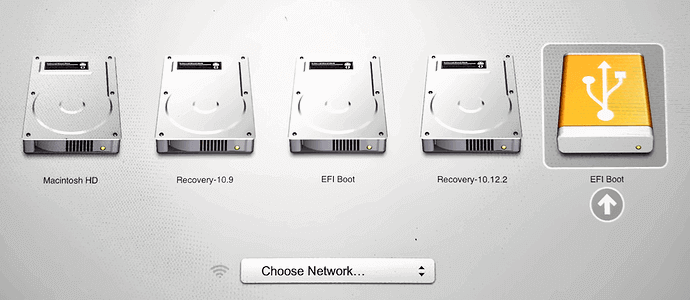 Method 2. Installing Windows Operating System On Mac
Best for users who are technically strong with the PC and Mac.
It is the second way of running the Car Mechanic Simulator on your Mac device. Apple recommends using BootCamp to install and run Windows on macOS. The process is a bit tedious, but it works perfectly fine. 
Step 1. You'll need an external SSD, external keyboard & mouse, Windows ISO file (Windows 10 recommended), BootCamp support tools, and a Windows PC or Laptop for installing Windows on an external drive.
Step 2. Disable security features on your Mac device. Then hold command + R keys till the Apple logo appears. Boot into recovery space. Then go to Utilities > Startup Security Utility. Click on No Security and allow booting from external media.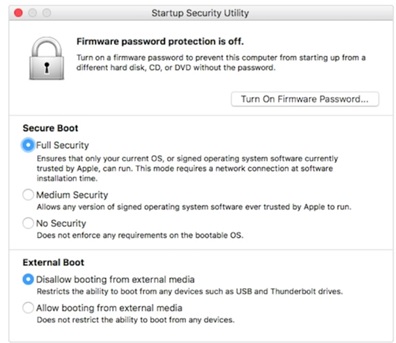 Step 3. Next, switch to your Macbook and connect to the external drive. You will need to download the BootCamp support drivers & files and copy them into the connected external storage.
Note: BootCamp will partition your Mac drive for Windows OS installing. When asking you to set partition size, make sure the size should be at least 64GB.
Step 4. Open BootCamp Assistant, click on the Action menu and download Windows Support Software to download the driver. Select the USB Drive as the destination to save the files in the root folder.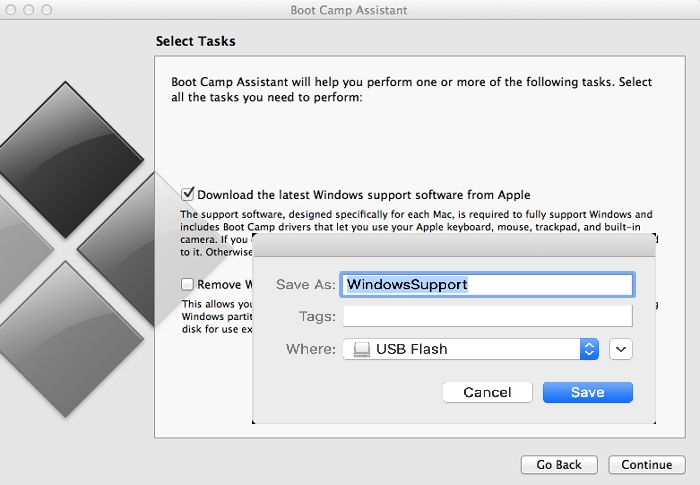 Step 5. Boot up the Mac device using this external storage. For this, hold the Option key, and when the Apple logo appears, choose external storage as the boot drive. It should be labeled as UEFI. 
Step 6. Set up your Windows account, install the necessary drivers, and you're good to go! You can then install the Car Mechanic Simulator and play it with peace.

For Mac Game Lover - How to Play Fortnite on Mac 2022
Since 2020, Apple had prevented Epic from signing games and patches for distribution on Mac. As a result, users can not play Fortnite on Mac. In this article, we will help Mac game lovers to play Fortnite on their Mac computers again.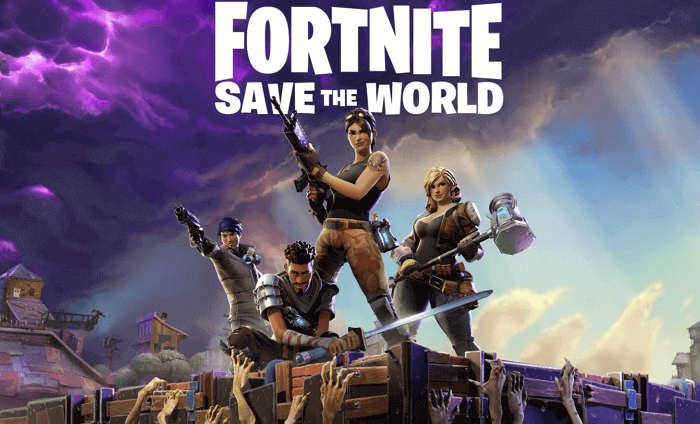 Conclusion
In this article, we discussed several ways to install and run the Car mechanic simulator, a pretty popular game title on macOS, by installing Windows on Mac via two different methods. These methods are pretty effective and will run Car mechanic simulator on your Mac without any issues.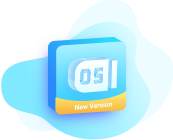 EaseUS OS2Go
Create portable Windows to USB
Copy installed Windows OS to USB
Clone Winodws OS drive to USB
Run Windows 11 on any PC
Run Windows 11 on unsupported PC
Run Windows 11/10 on a Mac
Download Now