HP Recovery Partition Gets Deleted/Formatted Cases
Tom'sHardware - "Hello, I deleted my recovery partition and upgraded from win 7 to win 10. How to get the deleted partition back?"
Makeuseof - "My recovery partition on my HP netbook was accidentally deleted. I would like to have my netbook back to its out-of-box state."
SevenForums - "I have an HP laptop with windows 10. By mistake, I formatted the 2GB partition of HP recovery. The partition is there but just empty. I want its data back. Is there any way to create it as a recovery partition again? Please help, I am a bit tense about this." 
Everything About Recovery Partition in Windows 10/8/7
The recovery partition is a special partition on system hard drive. It is used to restore the system to factory settings to prevent computer crashes. To protect recovery partition from being changed or deleted, recovery partition usually has no drive letter, and only a Help option is provided in Disk Management. Usually, There are two types of recovery partitions. 
One is created by installing Windows on GPT disk. This recovery partition only takes up several hundred MB disk space, as it only contains the bare operating system.
The other one is created by computer manufacturers like HP, Dell, Lenovo before delivery. This one contains a copy of all software installed at the factory including the Microsoft Operating System and supplemental products.
 Important

Almost all recovery partitions with computer brands can only be installed on their branded computer. Lenovo Onekey Recovery only supports Lenovo computers. All system images can't be distinguished by other recovery software.
With it, you can restore the computer to factory default settings, including OS, drivers, and some build-in applications. This recovery partition takes up more space than the Windows recovery partition and is usually marked as OEM Partition. 
1 - How to Recover Deleted HP Recovery Partition
What to do if you accidentally deleted HP recovery partition? Is there any possibility to get back the partition? Relax! It's not a big deal. To restore an accidentally deleted partition successfully, you don't need to reformat this partition or rebuild its partition table after deleting it mistakenly. All you need to do is turn to professional partition recovery software. How to find an excellent one? Here, you can try EaseUS Partition Recovery. This partition recovery software is designed to recover deleted or lost partitions. It is the safest way to recover your partitions and data. Follow the details to recover HP recovery partition:
Step 1. Run EaseUS Partition Recovery on your PC.
Select the disk or device where you lost partition(s), click "Scan" to continue.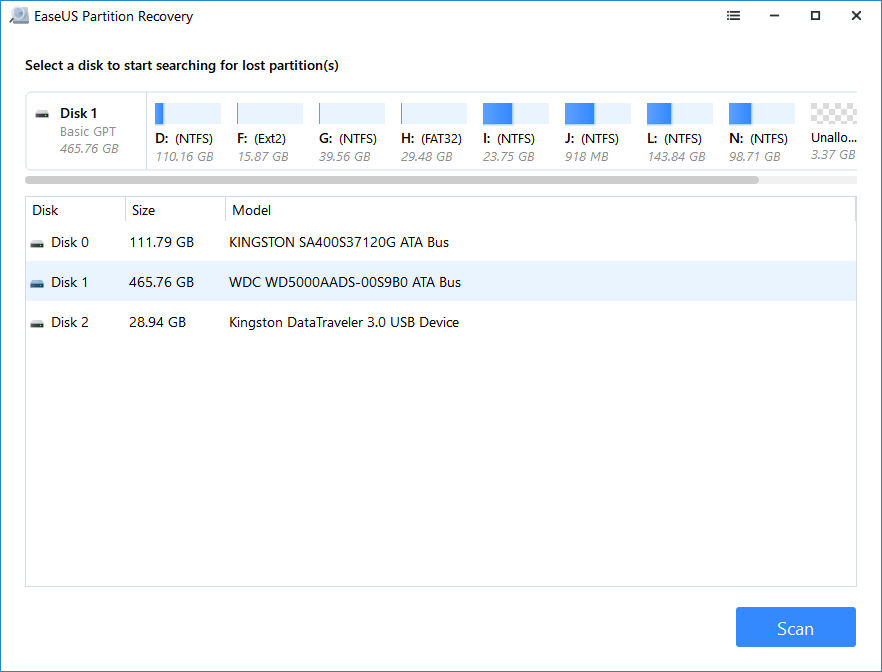 Step 2. Wait for the scanning process to complete.
Let the program scan the selected disk and find the lost partition(s).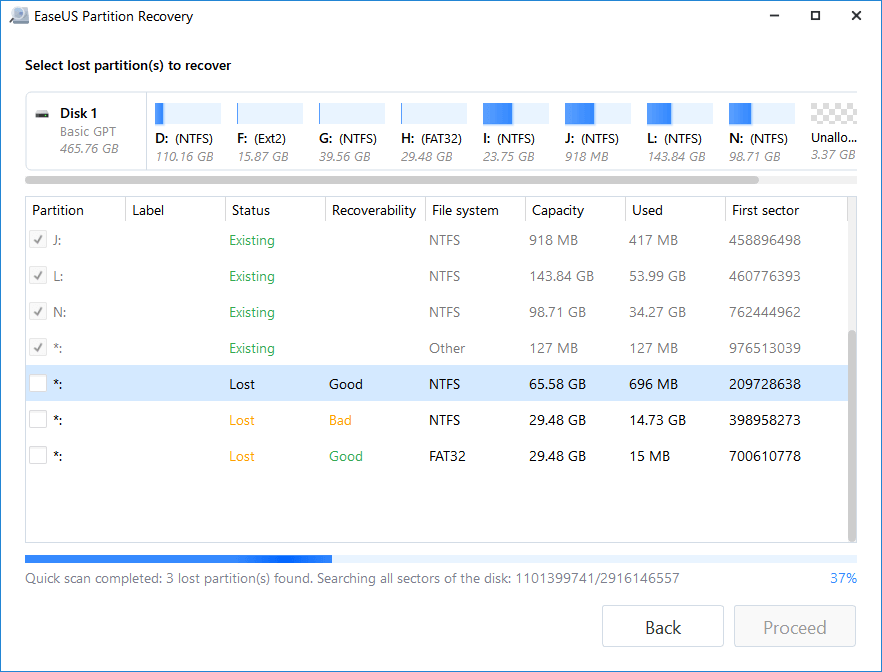 Step 3. Preview and restore the lost partition(s).
Double-click on the partition which is marked as "Lost" with "Good" recoverability.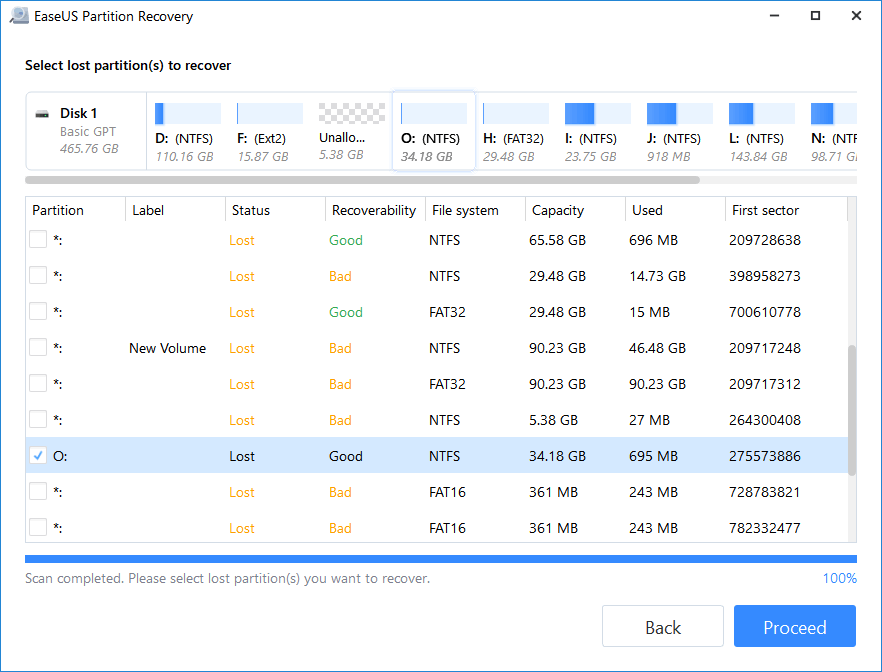 Preview the content of the lost partition. Click "OK" and click "Proceed" to start restoring the lost partition.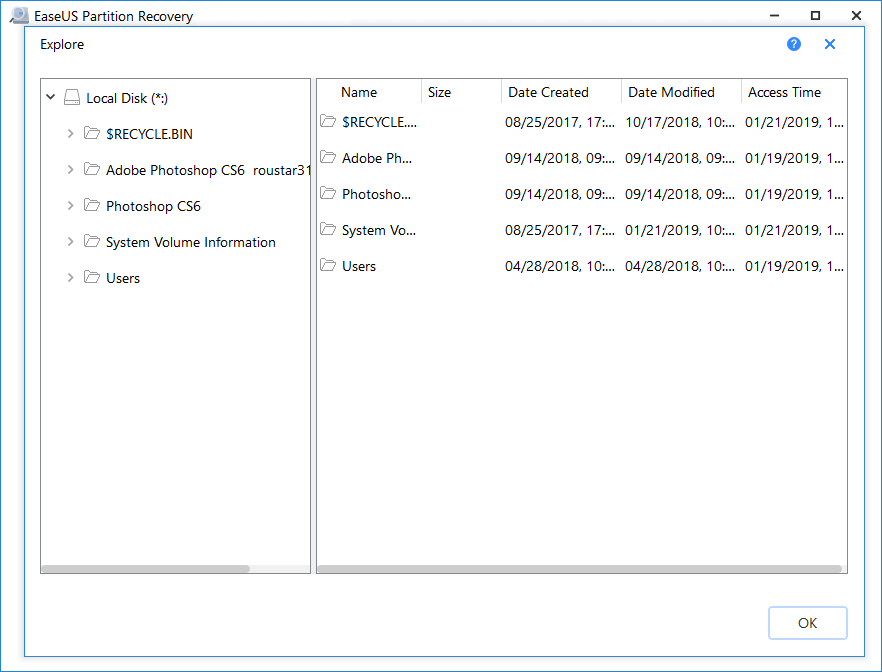 Step 4. Click "Recover Now" to finish the partition recovery process.
Note: If the program warns you that there is a conflict, back up the listed partition with essential data to an external hard drive first. Then execute the final operation to restore your lost partition.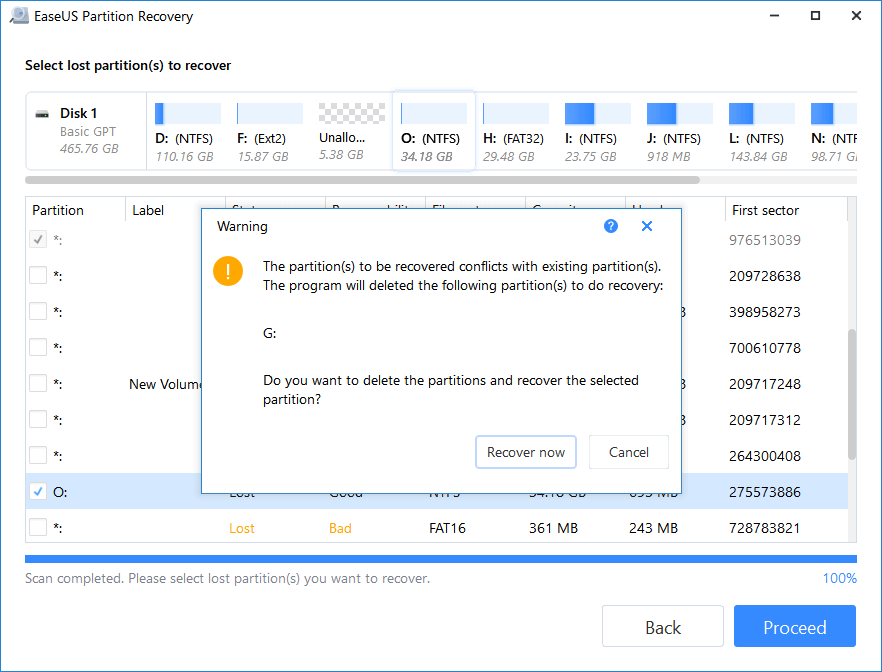 2 - How to Restore Formatted HP Recovery Partition Data
When you format your recovery partition, the partition itself isn't lost. Only the data on the HP partition has gone. In this case, you are advised to recover formatted data with EaseUS data recovery application. This professional data recovery software has helped millions of users with their data loss problems. It recovers files from formatted hard disk, partition, SD card, USB flash drive, and other Windows-compatible storage devices with simple steps. Watch this video and recover formatted recovery partition Data.
Step 1: Choose the recovery partition.
Step 2: Initiate the scan process.
Step 3: Recover data to a secure location.
Extra Tips - Copy HP Recovery Partition to a New Hard Drive
You are very likely to delete or format the recovery partition. In addition to partition recovery, copy the recovery partition to a new hard drive can be a good choice. You can have a backup and will not worry about the recovery partition loss situation. EaseUS Todo Backup enables you to clone the recovery partition easily and quickly.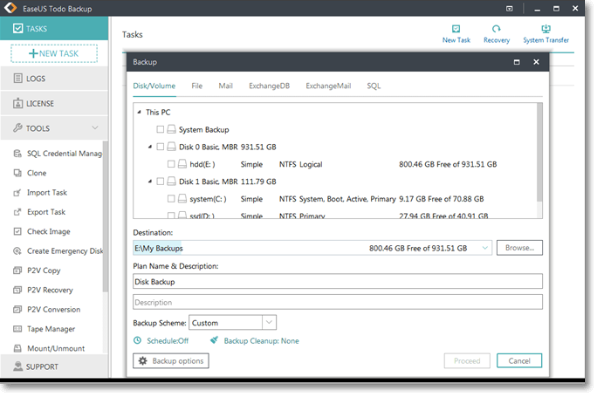 EaseUS Partition Recovery
Recover lost, deleted and missing partitions
Support partition recovery with multiple file systems
TRY IT NOW