The NTFS file system has recently become the main trend for its various advantages. This article will talk about NTFS and NTFS partition recovery.
What is NTFS
NTFS (short for New Technology File System) is the standard file system of Windows NT, including its later versions Windows 2000, Windows XP, Windows Server 2003, Windows Server 2008, Windows Vista, and Windows 7.
NTFS supersedes the FAT file system as the preferred file system for Microsoft's Windows operating systems. NTFS has several improvements over FAT and HPFS (High-Performance File System) such as improved support for metadata and the use of advanced data structures to improve performance, reliability, and disk space utilization, plus additional extensions such as security access control lists (ACL) and file system journaling.
Why do we need NTFS partition recovery
If you accidentally format your partition, or if there is a corrupted or damaged NTFS partition, you will not be able to access the files on that NTFS partition. In these situations, data recovery software can help you recover lost files from the partitions. A computer system or hard disk often shows the following errors to notify you of the damaged partition:
Operating System not found
Invalid partition table
The file system is displayed as RAW
Drive not formatted. Do you want to format now?
Cannot find file or program
Invalid command.com
Non-system disk
File names contain "weird" characters.
"Sector not found" messages.
If you accidentally format your NTFS or NTFS5 partition or your NTFS partition gets damaged or you cannot access your NTFS partition, then don't panic! Reliable NTFS data recovery software - EaseUS Partition Recovery can easily restore data from an NTFS partition and undelete files from a formatted, deleted, damaged or lost NTFS partition.
How to restore NTFS partition with EaseUS Partition Recovery
EaseUS partition recovery software can help you recover data from a formatted, RAW NTFS partition and restore deleted or lost NTFS partitions under Windows.
Step 1. Run EaseUS Partition Recovery on your PC.
Select the disk or device where you lost partition(s), click "Scan" to continue.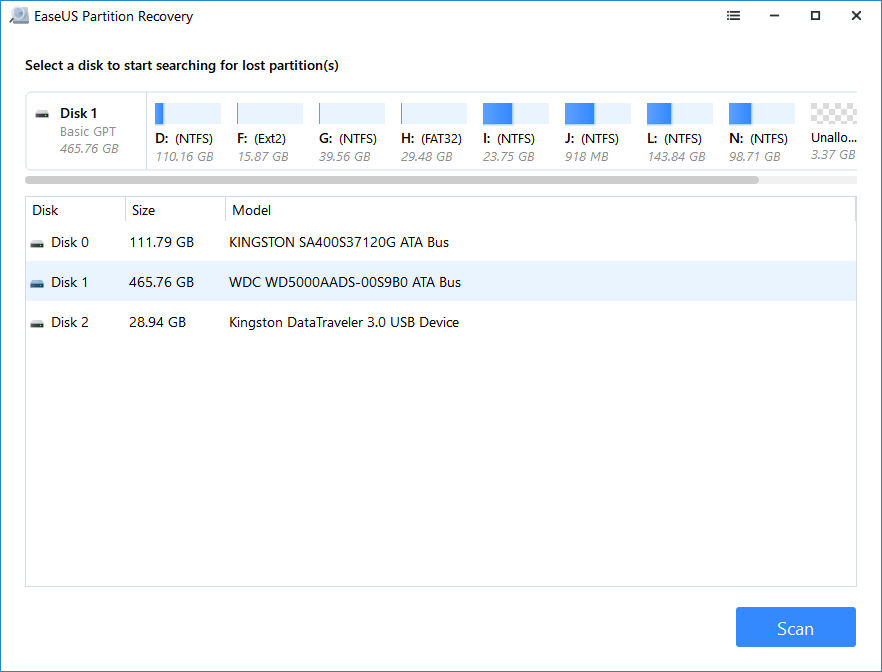 Step 2. Wait for the scanning process to complete.
Let the program scan the selected disk and find the lost partition(s).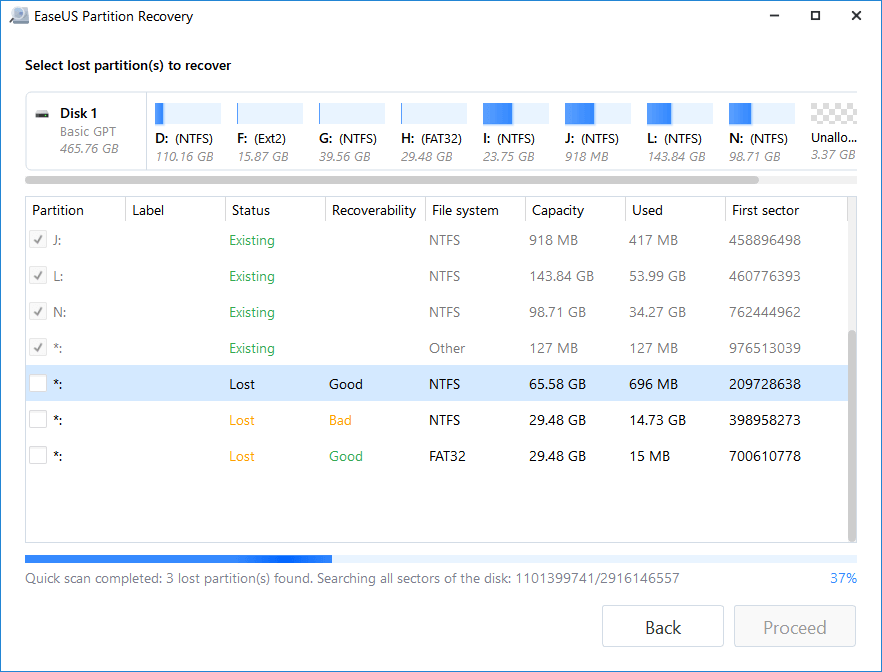 Step 3. Preview and restore the lost partition(s).
Double-click on the partition which is marked as "Lost" with "Good" recoverability.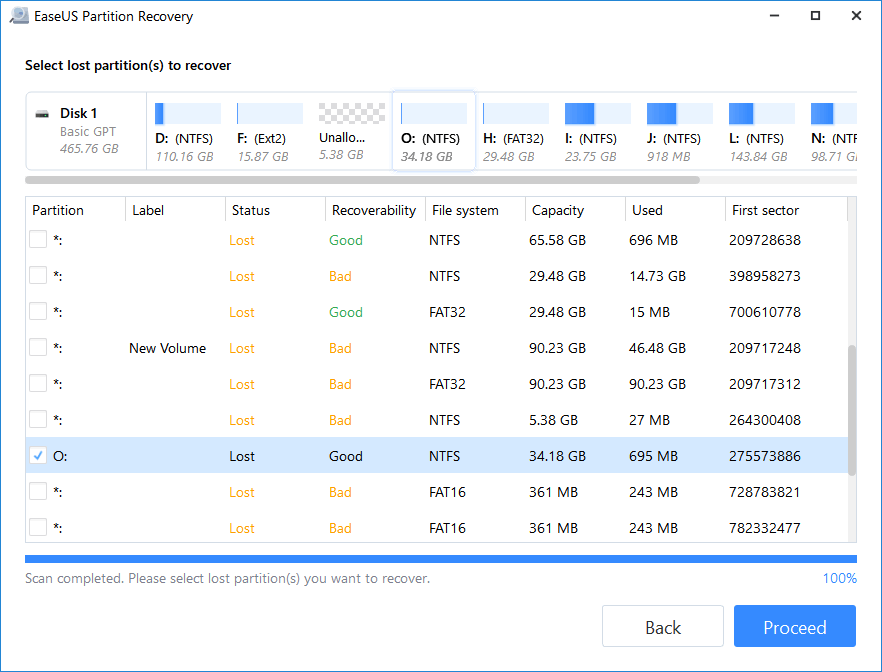 Preview the content of the lost partition. Click "OK" and click "Proceed" to start restoring the lost partition.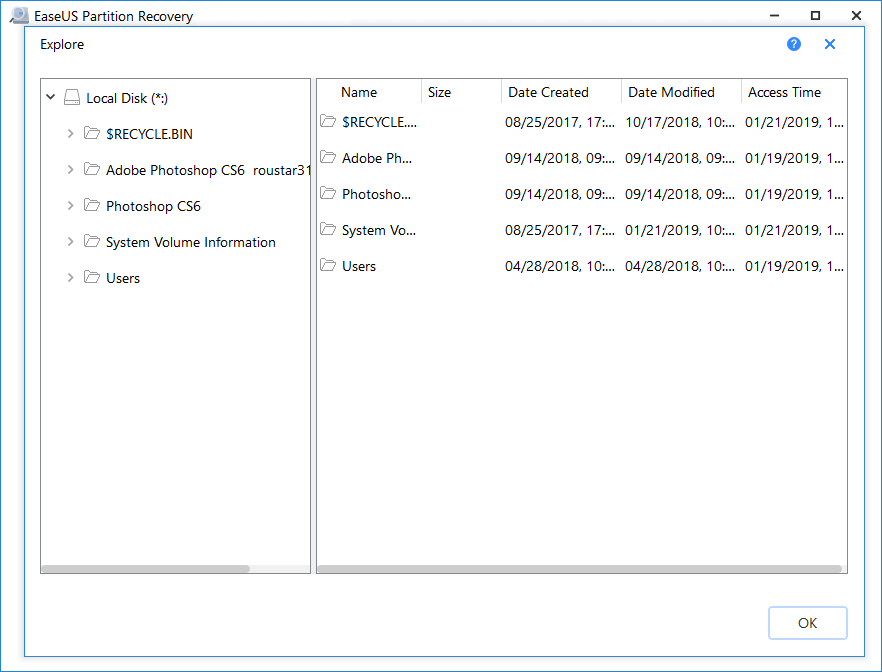 Step 4. Click "Recover Now" to finish the partition recovery process.
Note: If the program warns you that there is a conflict, back up the listed partition with essential data to an external hard drive first. Then execute the final operation to restore your lost partition.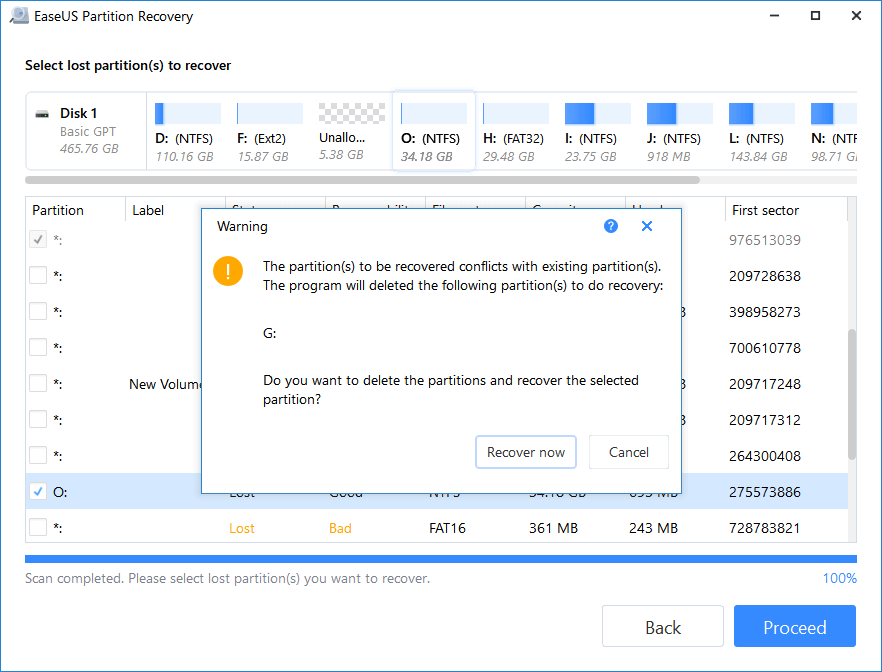 Next, Repair damaged, deleted or lost NTFS partition by creating a new partition.
After you recover data from a damaged, lost or deleted NTFS partition in your PC, you can then use the Disk Management tool in Windows to recreate a new NTFS partition on the unallocated space (lost/damaged partition space). To do:
Right-click This PC/My Computer> Manage > Disk Management.
Right-click unallocated space (lost, deleted or damaged NTFS partition space) and select > New Simple Volume > Rename the partition and set file system as NTFS to create a new NTFS partition;
Confirm to create a new NTFS partition and click Finish to complete the process.
EaseUS Partition Recovery
Recover lost, deleted and missing partitions
Support partition recovery with multiple file systems
TRY IT NOW