How to Recover Windows 8 Password When You Forgot It [Ultimate Guide]
| Workable Solutions | Step-by-step Troubleshooting |
| --- | --- |
| Method 1. EaseUS Key Finder | Step 1. Click the "Windows" tab under the Registry Key; Step 2. Check the Windows product key ...Full steps |
| Method 2. Password Reset Wizard | Step 1: Boot your Windows 8 PC on which you're thinking of resetting its password and wait ...Full steps |
| Method 3. Computer Management | Step 1: Kickstart your computer management tool; Step 2: Reset your Windows 8 password ...Full steps |
| Method 4. Microsoft Account | Step 1: Open the Microsoft account rest page on your browser; Step 2: Provide your phone ...Full steps |
Introduction
Did you forget your Windows 8 password and can't recall it? Choosing Windows reinstalling is often not the case if you don't have any essential data stored on your PC. Also, who wants to do this time-consuming and tedious job when you know it can jeopardize your essential files? Hence, there is a hassle-free and quick way to solve this issue without reinstalling Windows!
Never be embarrassed that you've forgotten your Windows 8 password as you're human. Even though your password wasn't that much harder to recall, then how to recover Windows 8 password?
Don't worry; we've got your back! In today's articles, we will be discussing the required methods of retrieving Windows 8 passwords in case you've forgotten them. Let's get straight to it! 
Why Do You Need a Windows 8 Password
A Windows password helps safeguard your PC from unauthorized access. If a hacker gets physical access to your Windows PC, they can do some serious exploitation with your data. The more powerful your password, the more safeguarded your PC will be from attackers and spiteful software.
Therefore, you must maintain strong passwords for your Windows PC. To login into your Windows 8 PC, you have to provide a password for a Microsoft account every time. It provides a specific level of protection against third-party access. 
 The vital tips for setting strong passwords and protecting your information are the following:
1. Evade consecutive keyboard combinations
2. Use a creative and hard-to-detect password for your PC
3. Never use your details while creating your Windows password
4. Never tell your password to anyone
However, have you lost it and want to know how to recover your Windows 8 password? Stay calm if you've lost or forgotten it! These are the top 4 methods to recover your Windows 8 passwords instantly.
Method 1. How to Use a Password Recovery Tool on Windows 8
Have you been looking for the strongest password recovery tools on your Windows 8 system? Then, we have something for you! EaseUS Key Finder is the best password recovery tool on your Windows 8. Not only this key finder can recover your Windows 8 password, but also it helps you find passwords of Windows 10/11, 7, or even the earlier versions with ease.
Step 1. Click "Windows" tab under the Registry Key.
Step 2. Check Windows product key on the right side. Click "Copy" to paste. Or select other two options:
"Save" - Save to local as a PDF file.
"Print" - Click to print key file.
However, EaseUS Key Finder is the top-notch utility, which displays CD-Keys, ProductIDs of the SQL Server, Windows, Adobe, and MS Office. Therefore, the best features of this smart password recovery tool of Windows are the following:
Retrieve Windows credentials
EaseUS Key Finder can help back up your account-related app settings and credentials. You can utilize it to regain your details on a new device, potentially avoiding being walked out or having to refurbish accounts.
Recoup the product keys of the Windows system
If you want to perform a new install or shift your Windows 11/10/8/7 license to a new PC, your product key is needed to continue with your account. EaseUS Key Finder lets you find out the product's key without needing any specific information.  
You can also learn how to find Windows 7 product key by EaseUS Key Finder in this related article.
Method 2. How to Reset Your Windows 8 Password
Are you wondering how to recover your Windows 8 password? The first method of password resetting includes a password reset disk. A Windows 8 password reset disk is a USB or disc storage system that aids you in retrieving access to your PC when you forget the password. Follow the steps below to reset it:
Step 1: Boot your Windows 8 PC on which you're thinking of resetting its password and wait till it shows the login page. If you want to reset your Windows 8 password and don't have the right one, you must enter incorrect credentials in this window. After that, you will get a quick message saying your password is incorrect. Click on the "OK" button on this message and hit "Reset Password".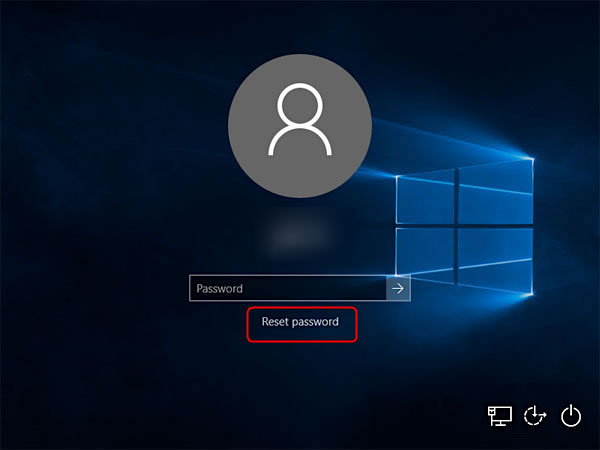 Step 2: You will be quickly directed to the Password Reset Wizard. Here, you need to insert or associate the Windows 8 password reset disk into the locked PC and select the option from the dropdown menu. Hit "Next," and on the consecutive few screens, a window will appear that demonstrates "Reset the User Account Password".
Step 3: In this window, provide the new password you want to change to and make sure it is still on that computer screen. After that, type a brief hint to keep in mind in the future.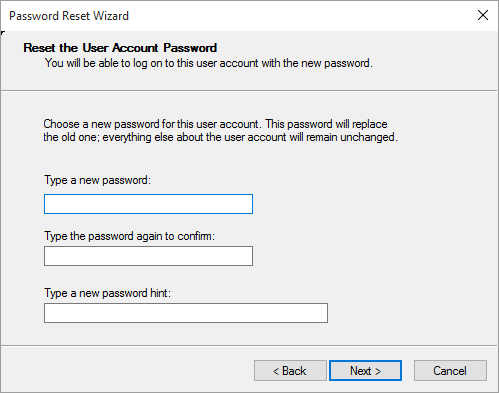 Step 4: Once the tool receives your password request, it will change your Windows 8 password. Once done, hit the "Finish" button.  
Method 3. How to Change Windows 8 Password with Another Admin Account
Changing Windows 8 password with another available admin account is one of the secure methods you can use! This strategy lets you use computer management if you don't want to reset Windows 8 password command prompt. The steps are given below:
Step 1: Kickstart your computer management tool.
To open this tool, you need to right-click on "My PC" and hit "Manage". On the other hand, you can press the "X" key while holding down the Windows key. Now, hit "Computer Management" once a menu opens.
Step 2: Reset your Windows 8 password for the locked local admin account.
Hit "Local Users and Groups" in the Computer Management, and choose "Users". After that, the local admin user account you're willing to recover must be chosen by right-clicking on it and then clicking on "Set Password" from the menu that appears.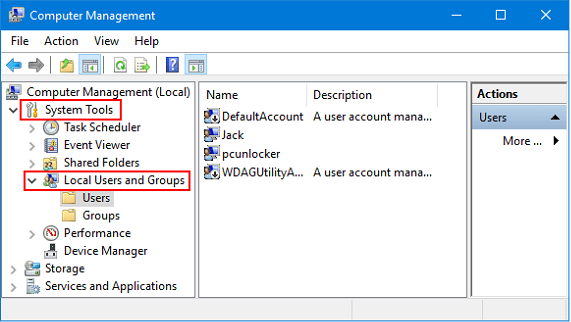 You need to enter your preferred password, and the password has successfully changed for your Windows 8. However, to ensure if the password has changed, log out of your user account and try to log into the retrieved admin account with the newly set password.
Method 4. Reset Microsoft Account Password to Reset Windows 8 Password
Windows 8 needs you to create a Microsoft account on your system, and it must access numerous features. One of the best features will be resetting the Windows 8 password if you get oblivious to the administrator password.
In case you're lucky enough and your system whose password you want to reset utilizes a default Microsoft account for logging in, follow the steps below and don't bother about how to recover your Windows 8 password.
Step 1: Open the Microsoft account rest page on your browser.
Step 2: Provide your phone number or email associated with the Microsoft account and hit "Next".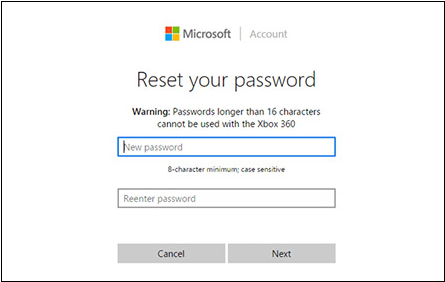 Step 3: An OTP will be delivered to either your phone number or email ID. Open your textbox or email box to know the security code.
Step 4: Return to your browser once you collect that OTP. Now, provide this OTP and hit the "Next" button.
Step 5: In this step, you have to configure a new password for your Microsoft account and write it down somewhere.
Step 6: Restart your Windows 8 PC and log into it once done.
Conclusion
This article must have mitigated your concerns as you've been worried about how to recover your Windows 8 password. These are the top 4 methods of password recovery to follow. But EaseUS Key Finder is the best product key finder to recover Windows passwords within a few clicks.

Updated by Roxanne
Roxanne is one of the main contributors to EaseUS and has created multiple posts on digital devices like PCs, Mobile phones, tablets, Mac, etc. She loves to share ideas with people of the same interest.
About EaseUS Key Finder
EaseUS Key Finder offers complete solutions for you to efficiently find Windows or Windows Server product keys, discover Offce, Adobe, and other installed software serials, and find WiFi codes, etc, successfully in simple clicks.