2022 Official Ways to Find Camtasia License Key: How to Find Camtasia Product Key
Where is the software key in Camtasia? As we know each user can install one TechSmith software on two computers for individual users. If you want to move Camtasia to another computer, you could re-activate the product by product key on the new device. Unfortunately, most users (including myself) do not store license keys on a remembered location.
So in this article, we will teach you how to find Camtasia product keys by four reliable solutions.
Option 1. How to Find Camtasia Product Key by EaseUS Key Finder
There is nothing more convenient than using the product key extractor in case to search the Camtasia license key. To quickly get 25 characters number, we recommend such software key finder, EaseUS Key Finder, to help you. For its latest version, the "Product Key" function is shaped to export and save your license key. What you need to do is only two steps. Scan and copy.
Note: This software is only available on Windows 11, 10, 8, 7, XP, Server. If it is a Mac version, go to option 2.
Step 1. Click "Application" tab under "Registry Key".
Step 2. View Applications Registry Keys on the right panel. EaseUS Key Finder will show all keys of installed software. Copy the targeted serial numbers. Also, you can click "Print" or "Save".
Option 2. Find Camtasia Serial Key (Software Technical Support)
Camtasia itself also provides a path to locate your software registration key. You can open it and follow the path on Windows or Mac.
On Windows:
Step 1. Open Camtasia on your old computer.
Step 2. Click the "Help" tab on the top taskbar.
Step 3. Choose "Technical Support" from the drop-down menu.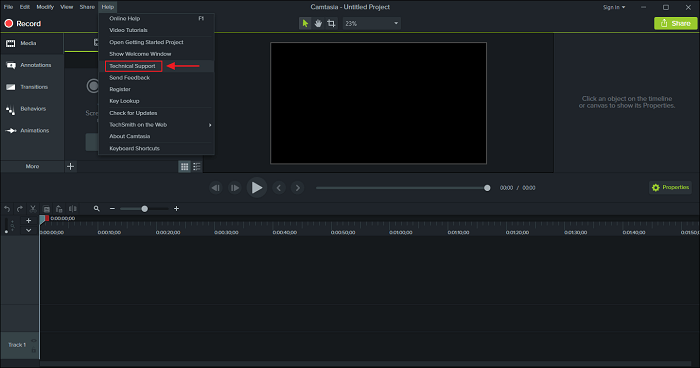 Step 4. Then you can check the Diagnostic Information box, click "Copy To Clipboard". Go running Notepad and paste data on it.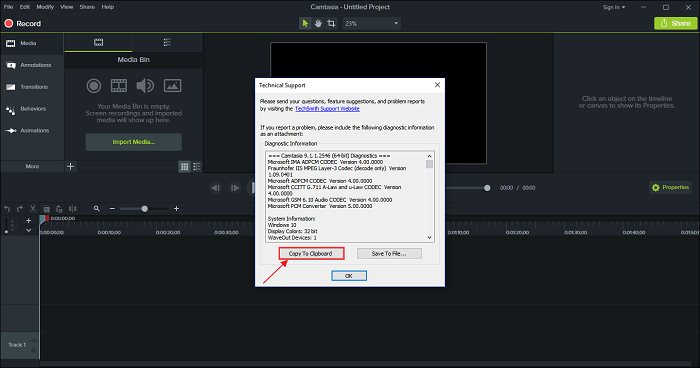 Step 5. Slide progress bar to locate RegistrationKey.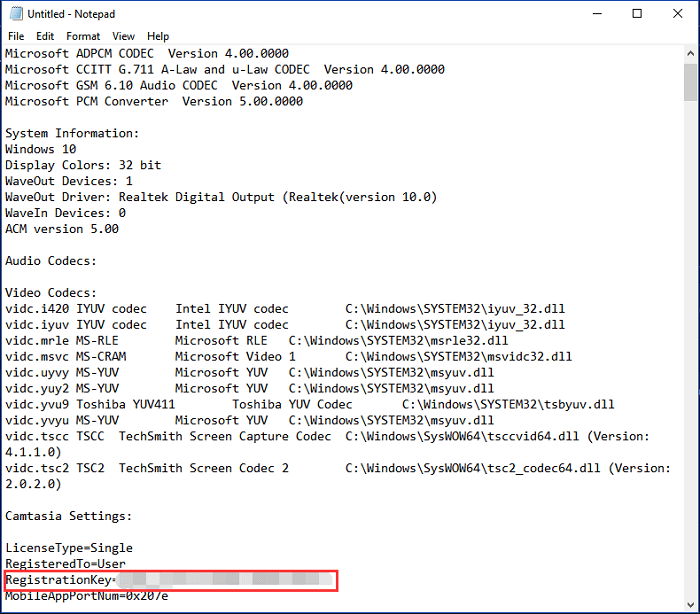 On Mac:
Step 1. Open Camtasia from your old computer.
Step 2. Select "Camtasia" and choose "Activate". Then locate the Camtasia software key.
Step 3. Copy the key to activate the software on a new computer.
Option 3. Using "This PC" to Find Camtasia Software Key
If you have not formatted your C drive, the existing Camtasia folders contain license serial numbers. If you just occasionally format it, go back to use the third-party software.
Step 1. Click "This PC" on your computer.
Step 2. Under the "Devices and drives" part, double click C drive.
Step 3. Then you need to find the "ProgramData" folder.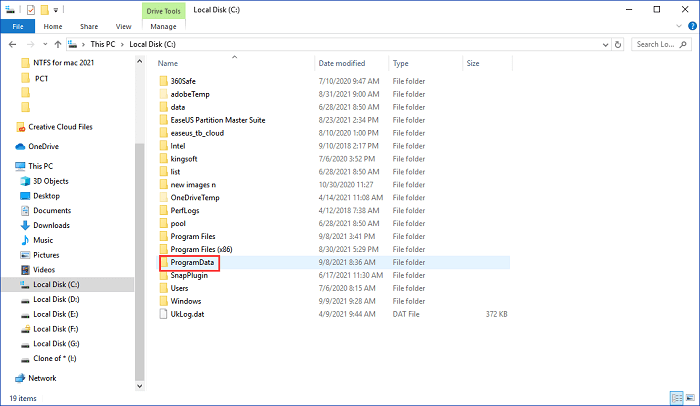 If this folder doesn't show up, do as follows:
Click the "File" tab on the top left corner > Select "Change folder and search options" > On the "Folder Options" window, click "View" tab, go to "Hidden files and folders" and then tick "Show hidden files, folders, and drives" > Click "Apply" and click "OK".
Step 4. Open "ProgramData" folder.
Step 5. Scroll down to locate the TechSmith folder.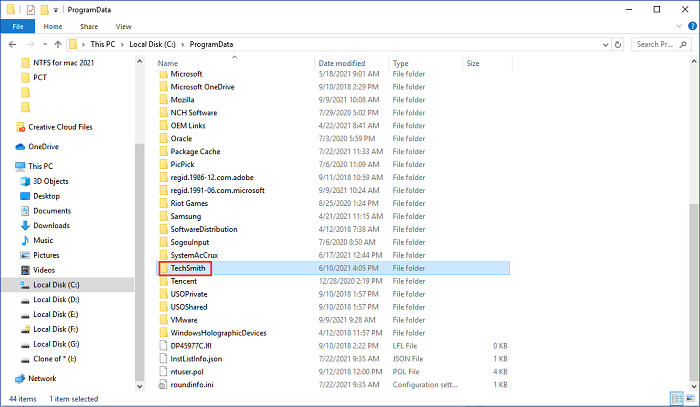 Step 6. Double-click to open the Camtasia Studio folder.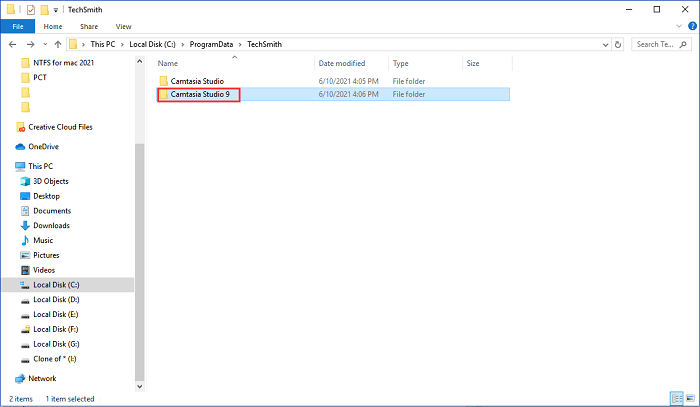 Step 7. Then you can see a file name as "RegInfo.ini", click it and open with Notepad. The registrationKey is what you want. Copy the 25 characters product key.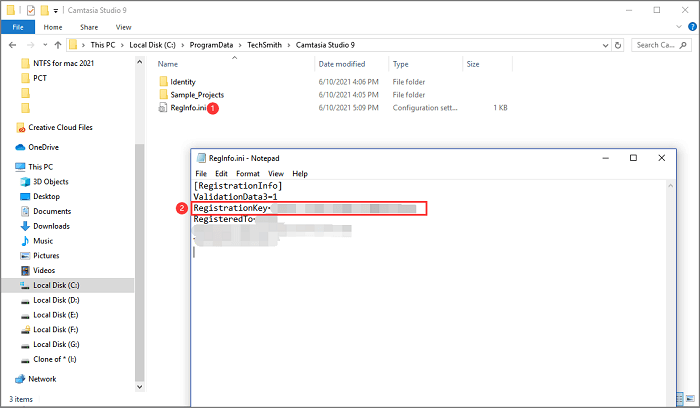 Note: Some users replied that their Camtasia folder is empty without the RegInfo.ini file. Maybe you have not to find the correct version of Camtasia. Open all folders under TechSmith and see what happens. If nothing works, move to the next solution.
Option 4. Locate Camtasia Serial Number via TechSmith account or Receipt
Generally, the above three methods could locate your 25 characters software key easily, but if something unexpected happens and none of these methods work, you can try the following two ways.
1 - Check Your TechSmith Account
Step 1. Log in to your TechSmith account.
Step 2. Under the "My Products" part, you can locate the software you've purchased. Copy the number behind Software Key.
Note: If the My Product section doesn't record your activation key, you can scroll down to the page and click "Find a lost Software Key".
2 - Locate Camtasia Software Key on Your Receipt
Step 1. Go to your email box and check the order information email (This method would work if the message has not been deleted).
Step 2. You can see the Software key on this email.
Bonus Tip: How Do I Move TechSmith Software to Another Computer
The "PC to PC" mode of EaseUS Todo PCTrans enables to transfer of programs from one computer to another. Download software on two computers and choose "PC to PC" mode to connect. Pick Camtasia from the program list. Start to move TechSmith software.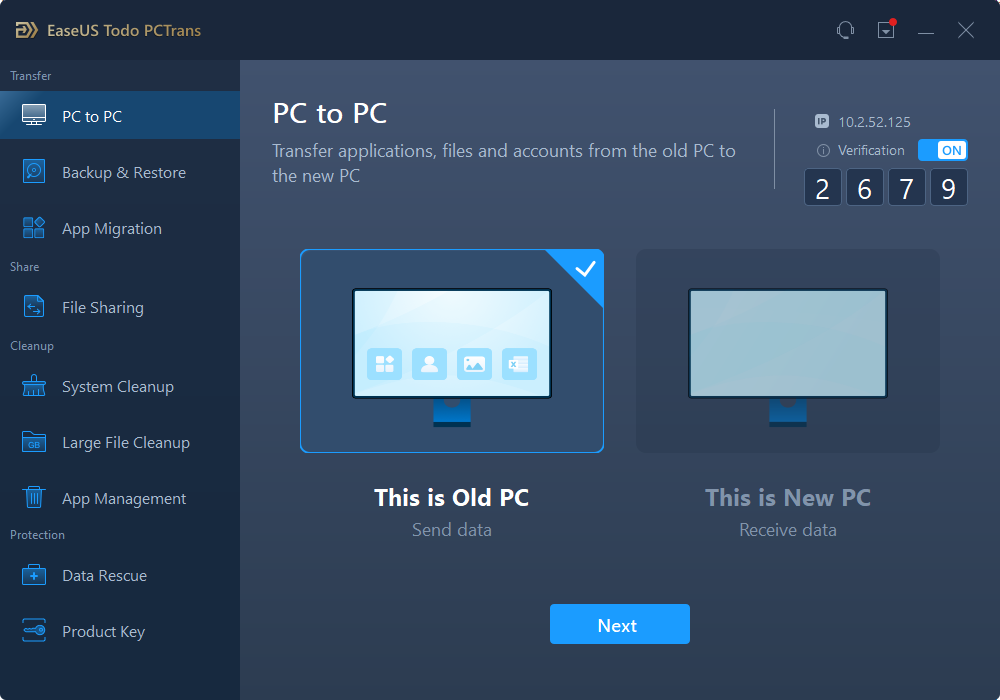 Roxanne is one of the main contributors to EaseUS and has created multiple posts on digital devices like PCs, Mobile phones, tablets, Mac, etc. She loves to share ideas with people of the same interest.
About EaseUS Key Finder
EaseUS Key Finder offers complete solutions for you to efficiently find Windows or Windows Server product keys, discover Offce, Adobe, and other installed software serials, and find WiFi codes, etc, successfully in simple clicks.