How to Recover Lost Office Product Key (Three Fast Ways)
Are you trying to do a full format on your PC? But you don't know your office product key. Here, we will discuss all the ways to easily recover your lost office product key for your windows.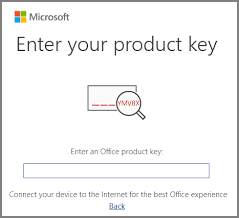 Can You Recover Office Product Key?
The answer to that question is yes. You can recover your lost office product key. Most new generation Windows PCs and laptops come with Microsoft Office pre-installed. But if you have a previous model, you will need a product key when installing windows.
The product key has vital information. Developers can secure their products against piracy through these product keys. In any case, if you lose or forget the product key, you may not be able to use Microsoft Office on your device. Many versions of Microsoft Office can even be installed on more than one device. Also, other applications require product keys if you are formatting your PC or laptop. Each product key is different from others, so you can not just use any product key on your PC. However, don't lose hope yet. You can recover or find your lost office product key by following these easy steps. There are three ways of recovering a lost office product key. Let's take a quick look at them.
Three Ways to Recover Lost Office Product Key
1) Use Office Product Key Finder
Product key finders are special programs developed for recovering your lost office product key. They will scan every nook and corner of your system and sum up a list of all keys that it has found so far. It will then create a report on where all these keys are being located in your system. And then, you can choose and go to the designated location to retrieve your lost Office product key. However, it can only work for those products that are already installed.
"Product Key" function of EaseUS Key Finder:
There are many Product Key finders available in the market. However, we will talk about EaseUS Key Finder in this article. The EaseUS Key Finder is a useful application that easily finds your office product key for your Windows. Here's how you can do it.
Step 1. Click "Application" tab under "Registry Key".
Step 2. View Applications Registry Keys on the right panel. EaseUS Key Finder will show all keys of installed software. Copy the targeted serial numbers. Also, you can click "Print" or "Save".
You can recover or look for Office, Adobe, or Windows product keys with just one click.
You can also use other cool features of EaseUS:
With EaseUS Todo PCTrans, you can move all your files, apps, and settings from one device to another. To do that, run EaseUS Todo PCTrans on both computers involved in the transfer > select PC to PC > select the PC you want to connect > select specific applications, files or accounts that you need to transfer. Now, Click on transfer to start the process.
Drive to drive app migration
You can also move applications between other drives to free some space. Just select the App Migration option after opening EaseUS Todo PCTrans. Choose the specific applications and where you want to transfer them. Then just click Transfer to start the migration.
EaseUS can recover all your data from your computer if your computer is stuck or dead. Run TodoPCTrans and select Data Rescue on the left side. After that, choose the data you want to transfer and click on start to begin the process.
2) Recover Office Product Key in Registry
There may be a good chance that when you installed your windows, the product key was also stored on your PC, specifically in the registry. In case you need the product key, you can get it from your Windows registry. However, it would help if you got it before you format your PC or lost it forever.
Here's how you can retrieve your lost product key from the registry.
First, go to the Windows menu, and you will see a search option right beside it. Go there and type "regedit" and hit enter to launch the Registry Editor.
After that, click on the plus button right next to "HKEY_LOCAL_MACHINE,". Then navigate to "Software" and double-click on the folder.
Select  "Microsoft" and open it.
Then look for the directory where the office product key is located. And then Double-click on the "Product ID" to view your Office product key.
3) Ask Office Provider
Suppose you are still unable to recover your lost office product key. In that case, you can simply contact Microsoft office customer care service or your Office Provider, who previously had installed Office on your computer. If you already got a Microsoft account, you can simply go to https://support.microsoft.com/  and Sign in to your account. Then look for your software, and you can view its product key from there.
Conclusion
Microsoft does not really want its users to use a cheap piracy version of Office. That is why the product key system can be very problematic for many users. It's basically a serial number for all your Office applications. However, if you lose that product key by any chance, it's a huge problem getting it back. Follow the above steps to recover your lost product keys. That's it for this article.

Roxanne is one of the main contributors to EaseUS and has created multiple posts on digital devices like PCs, Mobile phones, tablets, Mac, etc. She loves to share ideas with people of the same interest.
About EaseUS Key Finder
EaseUS Key Finder offers complete solutions for you to efficiently find Windows or Windows Server product keys, discover Offce, Adobe, and other installed software serials, and find WiFi codes, etc, successfully in simple clicks.