How to Recover Lost Adobe Product Key in 3 Ways
Every application we install in our system comes with a product key, whether obtained from the internet or installed from another source. The product key verifies that the software is legal and installed from a legitimate source. Aside from that, keys are required for future updates, version upgrades, and access to certain services plans that are only available on Adobe's registered versions 
We sometimes neglect to save or completely forget our product key. We may have made a backup of the product key, but we've lost track of it. So, when it asks you to input a product key that you don't know or don't recall, the situation becomes stressful. To download the most recent update or upgrade to the latest version, you must first input your product key.
You can retrieve the product key by looking it up in the Adobe help menu, contacting software support, or using a third-party utility.
"On my laptop, I have Adobe installed. When I try to update to Adobe's latest version, it always asks for the product key. I'm not sure where the product key is stored or how to get it back. Is it possible to find the Adobe product key? Aside from that,  it requires a product key whenever I try to open it. I am unable to recall the product key." 
In this article, we will look at how we can find the product key in the registry. We will further look at the method to retrieve it. Besides that, we will also suggest you a third-party utility that will help you recover the lost product key easily. By the end of this article, you will be able to recover the lost product key from the methods mentioned below. So, let's take a closer look at the technique.
Main Content:
How to Recover Lost Adobe Product Key by EaseUS Key Finder
Find Adobe License Key in Registry
Retrieve Adobe License Key via ProduKey
How to Recover Lost Adobe Product Key by EaseUS Key Finder
As of now, we have observed that the product key might be occasionally lost. Mostly, we are unaware of how to recover the product key. We are suggesting a solution to assist you in finding your lost Adobe product key. EaseUS Key Finder is a viable solution. This tool is intended to regain access to your product key.
The characteristics of EaseUS Key Finder are as follows:
It allows you to quickly export and store serial numbers for Adobe, Windows, and Office applications.
With a single click, you can scan and copy a number to a secure location.
View Browser accounts and passwords: Chrome, Firefox, IE, Edge.
Find WiFi code.
Because of its user-friendly interface, EaseUS Key Finder is a good choice. You can also get a trial version from the company's official website.
Step 1. Click "Application" tab under "Registry Key".
Step 2. View Applications Registry Keys on the right panel. EaseUS Key Finder will show all keys of installed software. Copy the targeted serial numbers. Also, you can click "Print" or "Save".
Learn More Features of EaseUS Key Finder:
Find Adobe License Key in Registry
The system registry stores the licensing key. You can manually access it by entering the Windows registry. The following are the procedures to locate the Adobe license key in the registry:
Step 1. Go to the start menu and type run to open the run dialog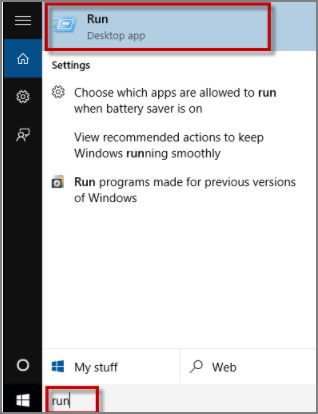 Step 2. Type Regedit and click OK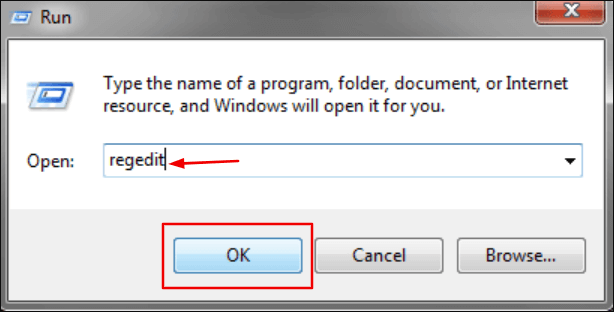 Step 3. When the registry editor opens up. Go to HKEY_LOCAL-MACHINE then click on software. The list of Adobe software and its version will appear. Click on registration and select the serial number to look at the license registration key. 
You can enter this key when it asks for while upgrading to the new version. It will allow you to access the latest features. 
Retrieve Adobe License Key via ProduKey
The ProduKey utility is used to display the product ID. This useful software can assist you in locating a missing product key. You can view the Microsoft Office 2003 and 2007 product license keys. Aside from that, it works with Windows 8, Windows 7, Vista, and SQL Server installed on your PC.
Install the ProduKey software on your PC and run it to see your License product key. It has almost all product keys, including Windows keys, Microsoft Office keys, Adobe product keys, and so on. The steps to retrieve Adobe License Key via ProducKey are listed below: 
Step 1. Select and open the ProduKey in your system.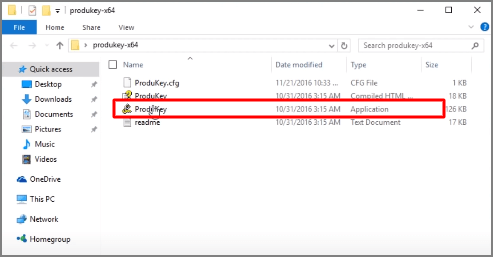 Step 2. Click on Option and select the program. If you click on the check button it will hide the product key of the select item. 
Step 3. Right-click on the item and select the Copy product key.  You can note the product key anywhere. 
Step 4. Here we will paste the product key on the notepad and save it.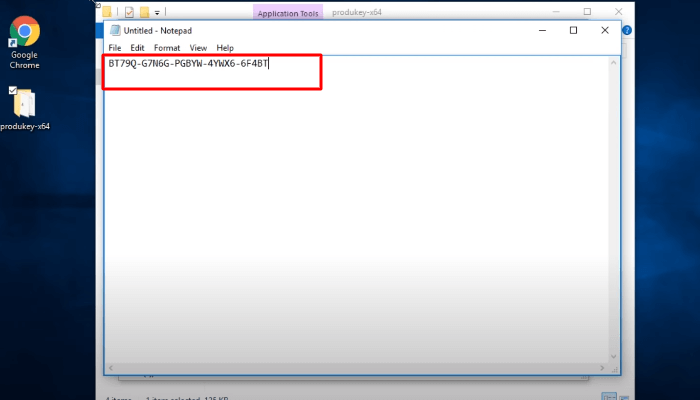 Conclusion 
To summarise what has already been discussed, we have shown how to recover lost product keys. With the help of the product key, the application can be reactivated. It also guarantees that the software installed is legal and authorized. It also stays up to date whenever a new update is released. If you have forgotten or lost your product key, the methods listed above will undoubtedly come in handy.
We propose using EaseUS Key Finder, a third-party utility. You can use this tool to recover a lost product key. It can conveniently store and export serial numbers. You can download and utilize this tool for free before purchasing it. Download and give it a shot right away.

Roxanne is one of the main contributors to EaseUS and has created multiple posts on digital devices like PCs, Mobile phones, tablets, Mac, etc. She loves to share ideas with people of the same interest.
About EaseUS Key Finder
EaseUS Key Finder offers complete solutions for you to efficiently find Windows or Windows Server product keys, discover Offce, Adobe, and other installed software serials, and find WiFi codes, etc, successfully in simple clicks.