2022 Best Windows Password Recovery Tool Free Download
Your Windows password is the gate pass to accessing your computer and installed applications. If you lose or forget your password, it becomes nearly impossible to do anything with your computer. Recovering this password is also a daunting task if you fail to apply the best strategies and tools.
You can recover your Windows password both manually and using a software tool. This article will elaborate on how both techniques work. We'll also discuss one of the best Windows password recovery tools in 2022 (free to download), EaseUS Key Finder.
How Do I Recover Lost Windows Password?
You can recover your Windows password by using the reset method or a recovery tool. Below, we'll discuss detailed steps on how to use either method. We'll also discuss some of the best tools around for password recovery. 
#1. Reset Windows Password
You can use the manual method to reset your windows password for free. In this section, we'll discuss two methods to reset Windows passwords.
Method #1. Microsoft Account Recovery in Windows
If you fail to remember your Microsoft Account password used to access your Windows device, you can apply the following steps to reset it:
1. Click "I forgot my password" on the sign-in screen.
2. Confirm your email address and select your preferred way to get the verification code. Next, click on "Get code" and check the notification sent to your email or text message. Enter the code you received and click Next.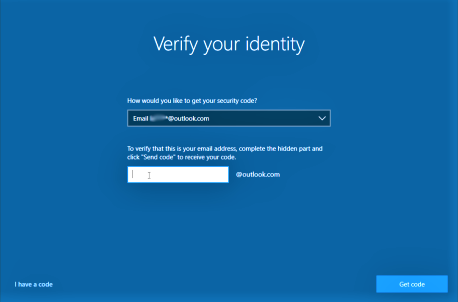 3. Create a new Microsoft Account password that you can easily remember and click Next.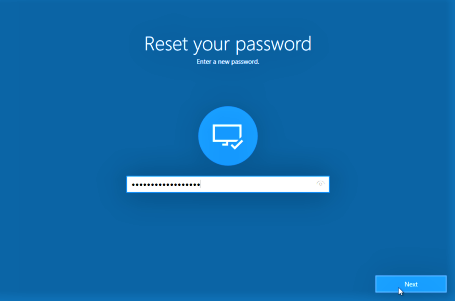 4. Click on the sign-in button once Windows confirms that your password has changed. This returns you to the sign-in screen, where you'll use the new password to access your computer.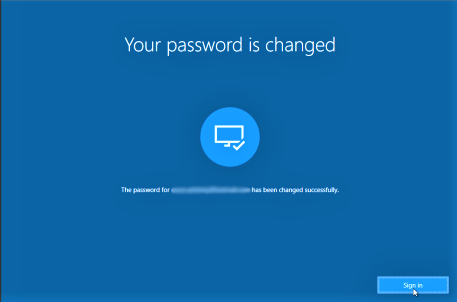 Method #2. Microsoft Account Recovery Online
You can reset your password online if doing it directly on Windows fails. You can reset your Microsoft Account Password online using the following steps:
1. Visit the Microsoft Account website on a different device and click on Sign in.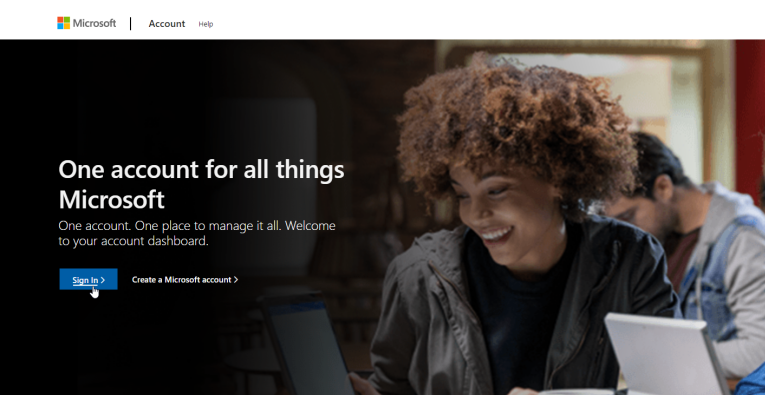 2. Enter your email address and click Next.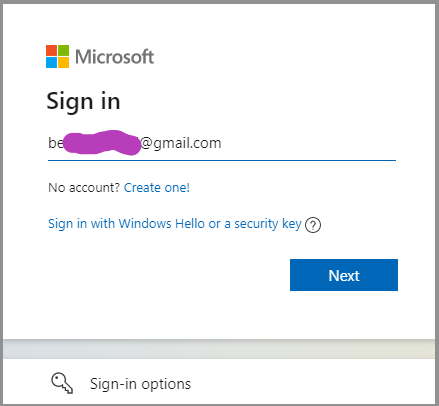 3. Click on Forgot password on the next screen.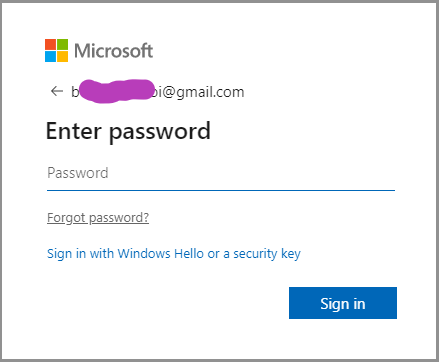 4.  Enter an alternative email address to help reset your password. You can also use Outlook.com or Hotmail.com to create one. Next, retype the CAPTCHA characters displayed and click Next.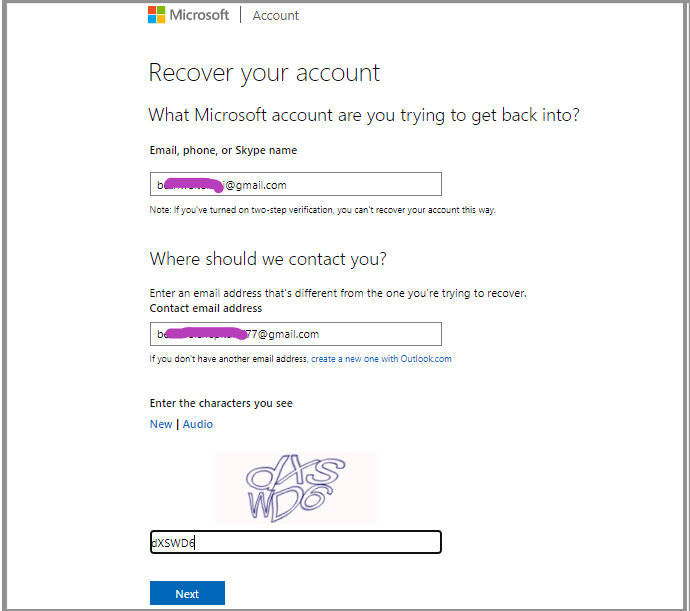 5. Input the code sent to the alternative email address. Next, click on "Verify."

6. Confirm all the details about your account, including names, date of birth, and location, and click Next.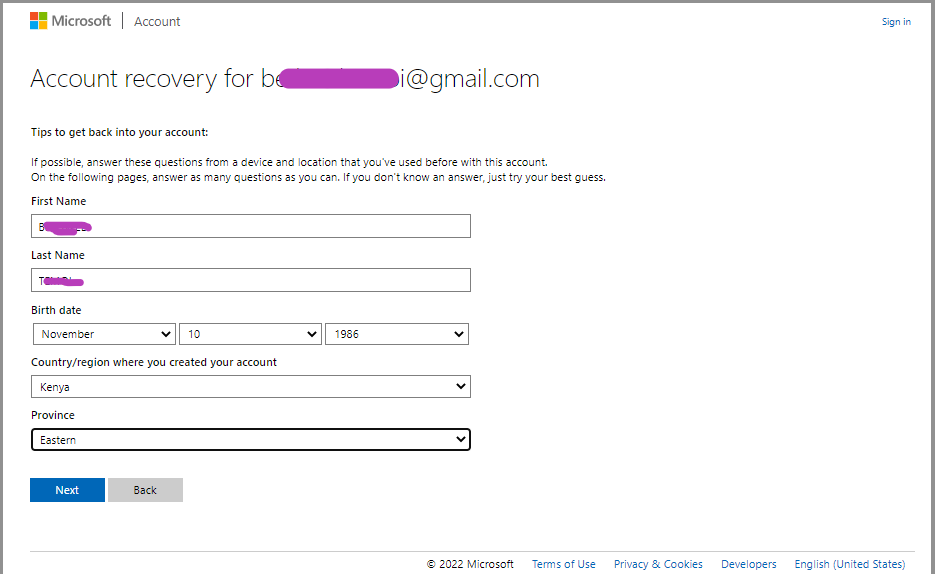 7. Fill in further details about your account, such as previous passwords and information about any Microsoft products you've purchased. Click Next.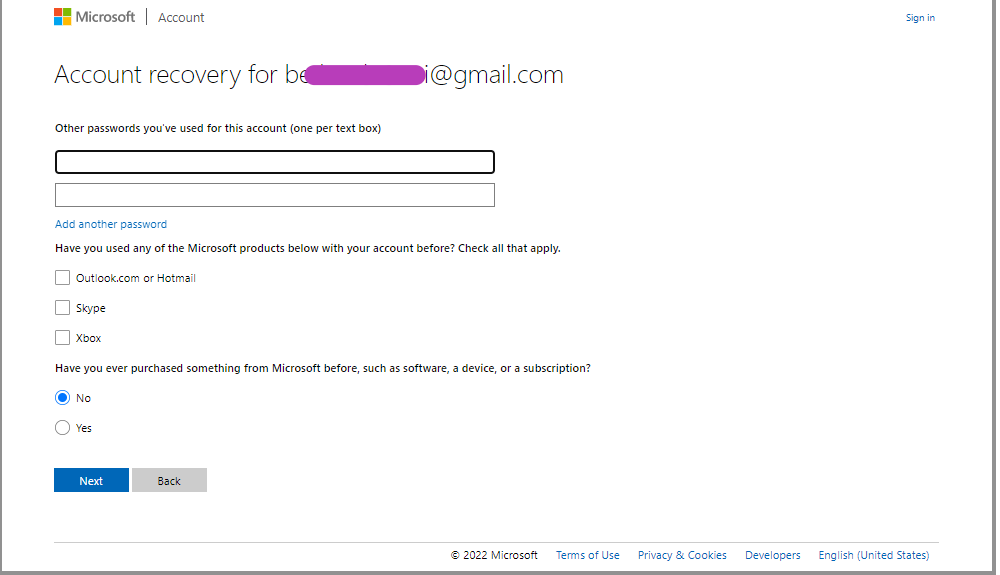 8. Fill in the information about the email address of any person you've recently contacted and click Next.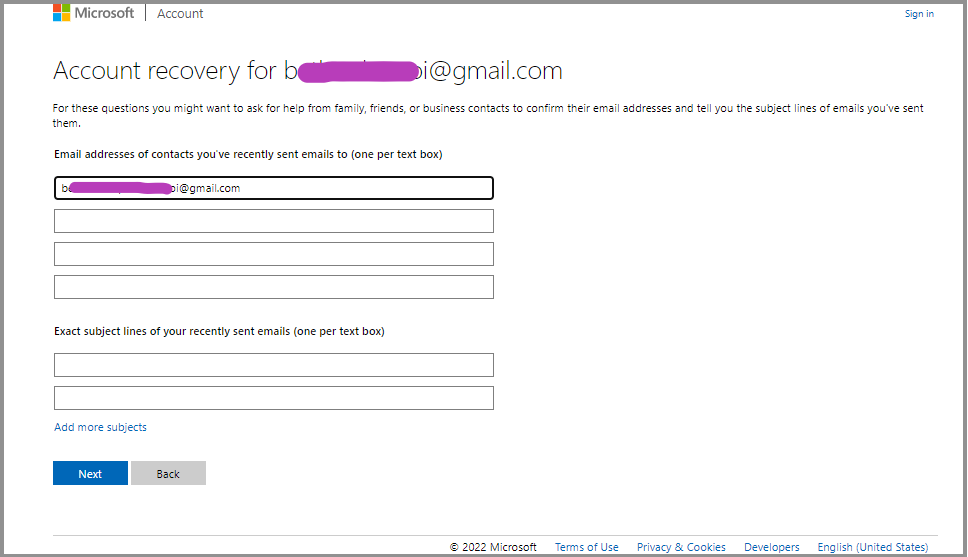 9. If you never provided enough information in the above steps, you'll need to do so. If everything is clear, you'll receive a notification to check a message sent to the alternative email address. Next, click OK.

10. Click on the reset link sent to the alternative email address. Enter the email address for the Microsoft Account you want to recover its password and click Next.
11. Type your new password twice to confirm it. You'll then receive a notification that your password has changed. Next, click on the sign-in button to access your Microsoft Account online. Alternatively, you can sign in using your Windows computer.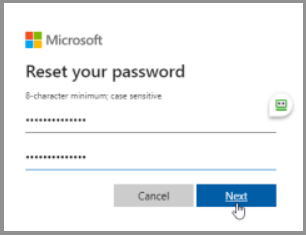 #2. Use Best Windows Password Recovery Tool
A password recovery tool helps you easily recover lost passwords on your device, including Windows passwords. Most of the recovery tools are third-party applications solely developed to help with password recovery. Some of the best and free software tools to use for password recovery on Windows include the following:
Let's discuss how each tool works, including its pros and cons.
1. Ophcrack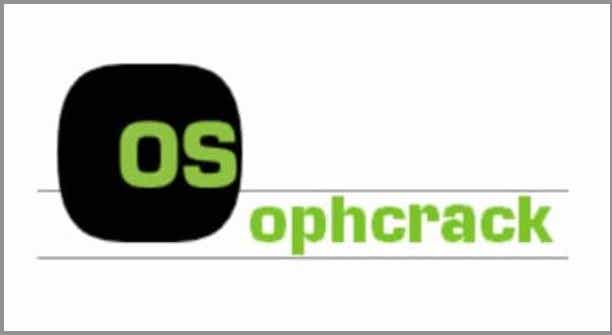 Ophcrack is an advanced password cracker for Windows and is 100% free to download. This tool is available for all Windows operating systems. It uses rainbow tables to crack passwords instead of applying standard brute force attacks.
To get started with Ophcrack, you'll need to download its ISO image and save it to a removable storage device. You can then boot the program on any Windows device.
Pros
Requires no previous knowledge to use.
Quicker and accurate
Works on all Windows versions.
Cons
Not available for Mac or mobile devices.
2. Trinity Rescue Kit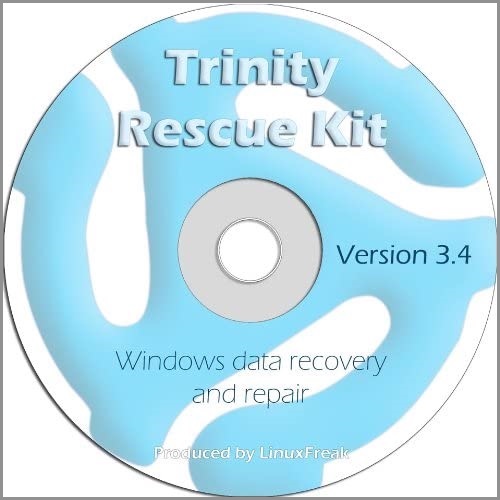 Trinity Rescue Kit allows you to recover any Windows password no matter its length with its advanced features. This tool is a great option for experienced users since it has a free Linux distribution. It, therefore, works best for a person with some command line technical experience.
Despite its technicality, the tool is straightforward to use additional tools for repair and maintenance.
Pros
Excellent documentation and customer support resources.
100% free to use.
Helps to delete unknown passwords.
Cons
You must have some command-line knowledge.
The tool hasn't received updates for a long time.
3. John the Ripper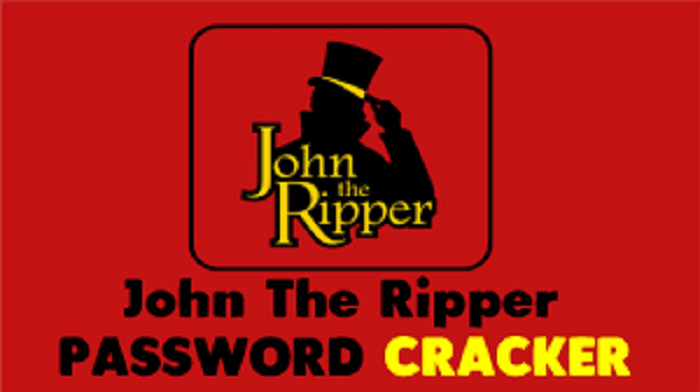 John the Ripper is compatible across various platforms to help recover lost passwords. It works well for IT professionals and systems admins who know command-line instructions. Apart from that, this software tool can help you crack 400+ passwords across various devices.
Although the tool doesn't suit an average user, it's still free to use and has the sheer power to recover Windows passwords.
Pros
The tool is open-source (free to download and use).
Compatible with different OS types.
Helps recover 400+ lost passwords.
Cons
Needs some command-line knowledge.
Difficult to set up.
4. Passware Kit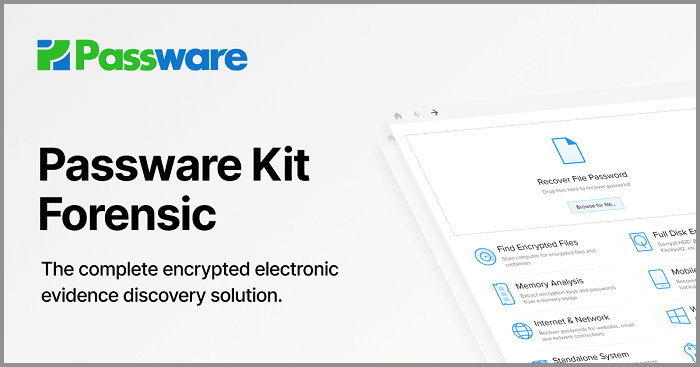 Passware Kit is considered the overall best password recovery tool, thanks to its intuitive user interface. This software tool is easy to navigate and enables you to perform any action in a few clicks. Although not free, this tool is quite affordable and within reach of almost everyone.
It works on all Windows computers and can help recover Microsoft Account and OpenOffice passwords. Passware Kit has an excellent success rate in retrieving lost or forgotten Windows passwords.
Pros
Convenient to use.
High success rate.
Gives rapid results.
Cons
Expensive Mac OS support.
Basic versions have limited features.
5. Hash Suite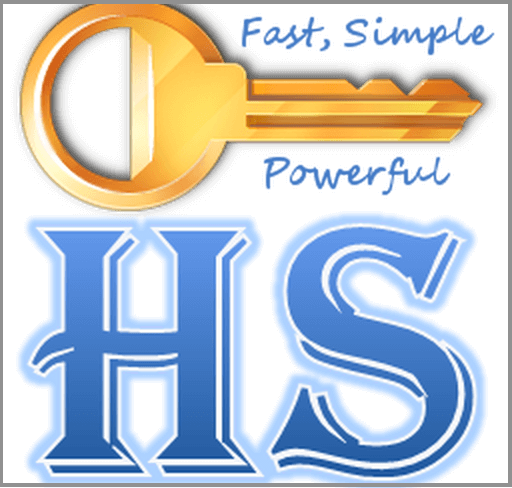 Hash Suite comes as an open-source program and has excellent potential for password recovery in Windows. Although primarily meant for system admins and IT professionals, this tool can also enable the common user to recover lost passwords.
You'll need some technical knowledge and experience with the Java runtime environment to get started with this tool. The free version of Hash Suite can help Windows and Android users to recover forgotten passwords.
Pros
Comes with a powerful free version.
Supports different password types, including md5crypt and LM hash.
High password recovery potential.
Cons
Needs significant technical knowledge.
Limited support options.
Bonus Tip: How to Find Windows Product Keys and Software Serials
To find more product keys and software serial numbers alongside the Windows passwords, you should try out a professional key finder software tool called EaseUS Key Finder. This software tool seeks to recover and backup all your product keys instantly.
It becomes handy when you replace your PC's hard drive and seek to reinstall or reactivate specific programs. This powerful key finder tool provides a smart utility to display ProductIDs, and CD keys of Windows and SQL Server, Microsoft, Adobe, etc., installed on your computer.
Features of EaseUS Key Finder
Retrieve Windows system product keys. EaseUS Key Finder allows you to find product keys to activate your Windows computer or access SQL Server.  
Recover saved passwords from the web browser. This software tool allows you to restore passwords stored on web browsers like Google Chrome, Mozilla Firefox, Internet Explorer, and Microsoft Edge.
Recover Office, Adobe product keys. EaseUS Key Finder allows you to find and store serial numbers of Adobe and Office applications.
Find WiFi passwords. If you forget your WiFi password, this tool allows you to find it.
Recover Windows credentials. EaseUS Key Finder enables you to recover your Windows credentials when logging onto a new device.
Full steps are here for you to find Windows product keys and software serials with this intelligent tool:
Step 1. Click "Windows" tab under the Registry Key.
Step 2. Check Windows product key on the right side. Click "Copy" to paste. Or select other two options:
"Save" - Save to local as a PDF file.
"Print" - Click to print key file.
Conclusion
You can regain access to your Windows device once you recover the lost or forgotten password. You can recover a lost Windows password by resetting it or using a Windows password recovery tool. Windows recovery tools come in the form of third-party applications that help you find and recover forgotten passwords on your computer.
One of the best third-party software tools to help recover lost or forgotten passwords is EaseUS Key Finder. This software tool enables you to recover Windows passwords, product keys, and software serial numbers. To get started with a free trial version for EaseUS Key Finder today, click here.  
Updated by Tracy King 
Tracy joined in EaseUS in 2013 and has been working with EaseUS content team for over 7 years. Being enthusiastic in computing and technology, she writes tech how-to articles and share technical solutions about Windows & Mac data recovery, file/system backup and recovery, partition management and iOS/Android data recovery.
About EaseUS Key Finder
EaseUS Key Finder offers complete solutions for you to efficiently find Windows or Windows Server product keys, discover Offce, Adobe, and other installed software serials, and find WiFi codes, etc, successfully in simple clicks.