How Do I Find Windows Product Key from a Dead PC? [2022 Guide]
How Can I Recover My Windows 10 Product Key from a Dead PC
How to get Win 10 license key from a dead laptop? Yesterday morning when I started my laptop (Dell 7140), it went into BSOD and will not restart after 100% data collection. I had to hold the power key for 10.15 sec to power it off. I powered it on again, and it went to BSOD a few seconds after the display of the DELL logo. The BSOD says PNP_DETECTED_FATAL_ERROR... Can someone suggest how I can get my license key from my WIN 10 system which cannot come up?
                                                                                        - 
Tenforums.com
Suppose you are having a similar case that your computer or laptop seems dead or suddenly becomes unbootable. In that case, you want to find the Windows product key before system reinstallation, stay here. We'll be showing you the details of how to recover or retrieve the product key of Windows or installed applications from a dead or unbootable computer with ease. 
Let's get started.
4 Ways to Find Windows Product Key from a Dead PC
Here is a list of all possible ways that you can turn to and try each one of them to find a Windows product key from a dead computer or unbootable laptop:
Supported OS: Windows 11/10/8/1/8/7, XP/Vista, and Windows Servers.
Applies to: Find Windows product key from a dead or unbootable computer.

 EaseUS Editor's Pick:

For those who still keep Windows installation COA, or have Microsoft Accounts, try the first three methods.
For the quickest solution, Method 4, EaseUS Key Finder software is worthy of trying.
#1. Find Windows Product Key of A Dead PC from COA (Certificate of Authenticity)
Tool: Certificate of Authenticity 
Duration: 1 minute
The Certificate of Authenticity is also named a COA sticker which often comes with a Windows package. For example, when you purchase a Windows operating system like Windows 7, you'll get a package that includes the system installation CD, a COA sticker, and some documental files. 
The COA sticker is printed with the system product key number. So if you still have this sticker, here is how to find your product key of the dead Windows computer:
Step 1. Take out of the COA sticker.
Step 2. Check and find the Windows product key on the sticker.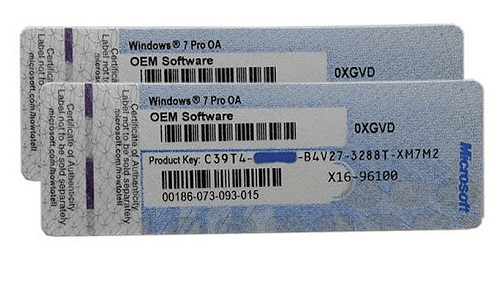 #2. Find Windows Product Key of Dead PC from Microsoft Account
Tool: Microsoft Account, user name, and password.
Duration: 1-2 minutes.
If you purchased a Windows system from the Microsoft Store, you could follow the steps here to restore the Windows key from your Microsoft Account:
Note that you need to use another healthy computer for help to do so.
Step 1. Open Microsoft Store.
Step 2. Log in with your Microsoft account, enter your user name and password.
Step 3. Go to Downloads > Product Keys.
Step 4. Then check Subscription and click "Digital Content".
You should be able to find your Windows product key below this section.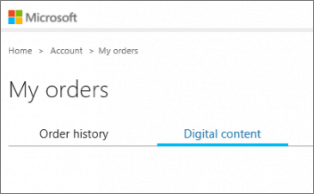 #3. Call Microsoft Support Team for Finding Windows Key
Tool: Telephone or email, Microsoft support team.
Duration: 2-5 minutes or days longer.
The last official way you can try is to contact the Microsoft support team for help. If you can get in touch with the Microsoft support team, their technical staff might help you find the Windows product key for your dead computer.
Step 1. Go to the Microsoft support page.
Step 2. Go and click Support.
Step 3. Tell the support team what happens to your computer and request help.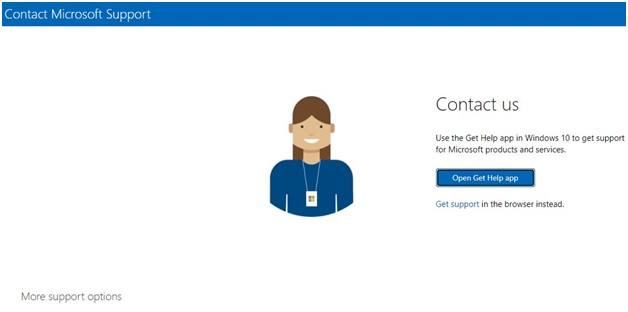 #4. Use Windows Product Key Viewer - EaseUS Key Finder Software
Tool: A new computer, a SATA data cable, Windows product key finder software.
Duration: 5 minutes or so.
Aside from the above three methods, we still have an easy and tricky solution to help you out. All you need is to turn to reliable Windows product key viewer - EaseUS key finder software also named EaseUS Key Finder for help.
Its product key feature enables you to scan and view the product key in only two steps. Here is how to do so:
First, Take Out the OS Drive from Dead PC
You need to uncover the computer case, find the system drive, and take it out of the dead PC.
Next, Connect the System Drive to a New Computer
Then, you'll need a SATA to USB 3.0 adapter to turn your hard drive or SSD into an external hard drive.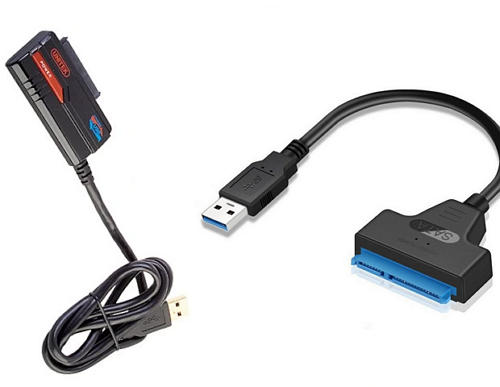 Last, Run EaseUS Key Finder Software to Find Windows Product Key
Now, you can run EaseUS Todo Key Finder with its Product Key feature to scan and restore the Windows product key for the dead PC:
Step 1. Take the OS hard drive off from your dead or unbootable PC, then connect it to a running computer via a SATA-USB cable as an external hard drive.
Step 2. Launch EaseUS Key Finder on the same new healthy computer, click "External Hard Drive", then select your dead or unbootable OS drive below the Choose a drive section. And click "Scan" to continue.
Or, you can browse to select the user account in the dead or unabootable OS drive under the Choose a Microsoft account section.
Step 3. Find important product keys from the dead or unbootable PC's OS drive.
1. To find Windows, Applications product keys or WiFi passwords: 
Click "Windows" or "Applications" >The Windows or applications' product keys or your WiFi passwords of the dead or unbootable PC will show up on the right pane.
 Click "Copy", "Print" or "Save" to back up the Windows or installed software product keys or WiFi passwords.
2. To find browser's or your Windows Credentials' password:
Click "Internet & Network" or "Windows Credentials" on the left, and click "Verify Now".
Put in your Microsoft account and password of the dead or unbootable PC for verification.
Then, you'll see all accounts and passwords that you saved in internet browsers or your PC. You can "Copy", "Print", or "Save" these accounts and passwords as a backup on your new computer.
Conclusion
By following the above four methods, you can successfully find or recover the Windows product key from a dead or unbootable computer. 
Note that if you don't have the COA sticker or forgot your Microsoft account, you can directly turn to EaseUS Key Finder for help. It'll always be ready to help.

Roxanne is one of the main contributors to EaseUS and has created multiple posts on digital devices like PCs, Mobile phones, tablets, Mac, etc. She loves to share ideas with people of the same interest.
Written by Tracy King 
Tracy joined in EaseUS in 2013 and has been working with EaseUS content team for over 7 years. Being enthusiastic in computing and technology, she writes tech how-to articles and share technical solutions about Windows & Mac data recovery, file/system backup and recovery, partition management and iOS/Android data recovery.
About EaseUS Key Finder
EaseUS Key Finder offers complete solutions for you to efficiently find Windows or Windows Server product keys, discover Offce, Adobe, and other installed software serials, and find WiFi codes, etc, successfully in simple clicks.