3 Quick Solutions to Find Product Key of Zoom Meeting App
Zoom Meeting App is one of the most popular real-time video meeting and messaging programs for both personal and professional use. 
This app is designed to meet today's communication needs. It is compatible with all the devices and allows remote teams to collaborate in real-time. 
Users can download the Zoom app on their computers, smartphones, and other gadgets to easily connect and collaborate with large teams. Also, people can access Zoom on the web and use its several features, such as: 
Record and copy meetings 
Builtin file sharing 
End-to-end encryption 
Virtual slideshows 
Polling 
Robust analysis 
Supports up to 1000 video participants 
Screen sharing 
Schedule meetings with calendar integration and so much more. 
However, if you want to experience all the user management and admin controls during Zoom meetings, you have to buy the paid Zoom license. This license will offer you more managerial control over your meeting participants and facilitate you to conduct remote meetings easily. 
Usually, once you activate your Zoom paid version, you don't have to again enter your Zoom product key. But if you want to change some meeting settings or change your device, you might need the product key of Zoom. 
Then, if you can't find your product key for Zoom, you should refer to this post. Here you will learn all about the product key for the Zoom meeting app and how to find it. 
What is Zoom Activation Code or Product Key
Zoom activation code is generated after setting up the Zoom Room on the web portal. It is emailed to the user who has created the room. The activation code is active for only ten days, after which a new code needs to be generated.
Zoom's activation code or product key is useful when the person deploying the Zoom meeting isn't the administrator. 
However, if the person lost the product key for your Zoom meeting app, deploying the Zoom Room or configuring meeting settings will become a problematic task for you. 
But that's not the end of the world. Suppose you have lost your Zoom activation code; no need to worry. You can easily find your product key for the Zoom app using the three methods discussed ahead. 
How to Find Product Key of Zoom Meeting App
Your important video meeting is about to start, but you can't find your Zoom activation code to log in. Then, keep calm and follow these methods to find the product key of your Zoom meeting app:
Method 1. Use Product Key Finder - EaseUS Key Finder
The easiest way to find your Zoom product key is to use the EaseUS Key Finder product key finder. EaseUS Key Finder is a useful key finder that can find your lost product keys with a click. 
The software has a product key finder feature that can scan your system and find the lost product keys with ease. Especially if you have migrated to a new computer, EaseUS Key Finder can move all your applications and their product keys to your new computer. 
Why you choose EaseUS Key Finder?
Support to find keys of commonly used software: Windows (Win7/8/8.1/10/11), Office(Support 2013 and older versions), Adobe (All Adobe products activated with a key), SQL server (2005/2008/2012/2014), 
Autodesk:
2005-2016 version - Check serial number and product key
2016 and higher version - Only find product key
Support to find the browser saved web username and password: Chrome, Edge, IE, Firefox.
Read all wifi passwords connected to the current computer, if you forget the password, you can use keyfinder to identify it
Here's how you can find the product key of the Zoom app using EaseUS Key Finder:
Step 1. Click "Application" tab under "Registry Key".
Step 2. View Applications Registry Keys on the right panel. EaseUS Key Finder will show all keys of installed software. Copy the targeted serial numbers. Also, you can click "Print" or "Save".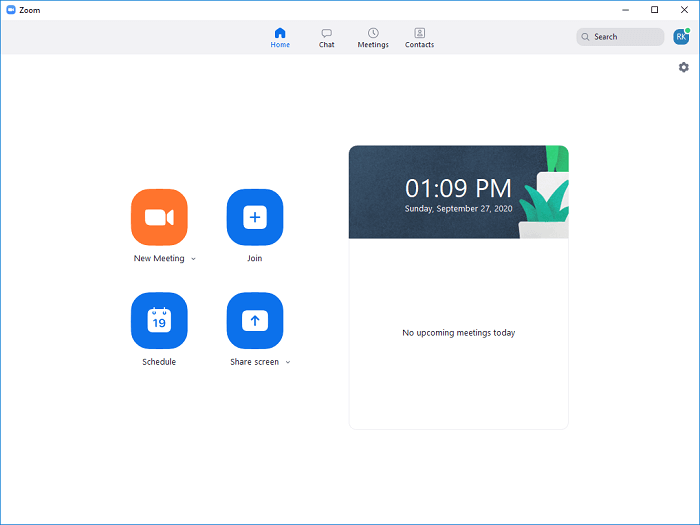 Method 2. Find Zoom Activation Code Online
If you remember your Zoom account login details, you can open Zoom on your web portal to find your activation code. Here's how to do it: 
Step 1. Open Zoom's official website on your web browser. 
Step 2. Click on the Account button to log into your Zoom account. 
Step 3. If the Zoom Room has already been created, you will find your activation code under the Room Management tab. You simply have to copy the code and paste it on the Zoom Rooms Controller. And you can start your video meeting. Else you'll be asked to purchase Zoom Rooms subscription plan.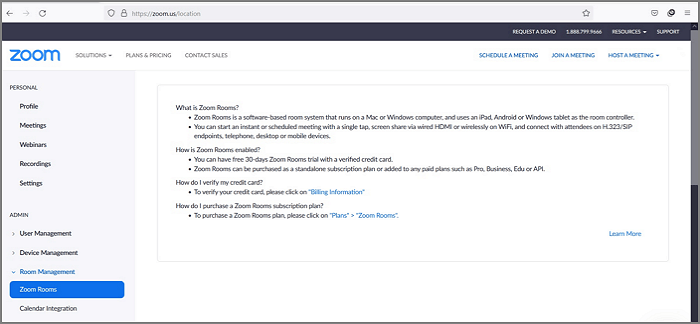 Method 3. Check and Find Lost Zoom Code from Email
Whenever you purchase a Zoom paid membership or create a Zoom Room, you will also receive a confirmation email. This email contains all your Zoom meeting details along with the activation code. 
So, all you have to do is log in to your Zoom registered email account and navigate to find your Zoom confirmation email. Once you find the email, just copy the activation code and log in to the Zoom Room. 
Sum Up
It's very easy to find your lost product key for the Zoom meeting app. You can go online or check out your inbox to find the Zoom activation code. 
But if you have lost your Zoom account ID or password, EaseUS Todo PCTrans is the only option for finding the Zoom app's product key. This reliable tool can find your product key with one click so you can resume your video conference. 
You can easily download EaseUs Todo PCTrans here!
Quick FAQs 
1. Where is the Zoom sharing key?
Zoom sharing key is a string of letters that enable you to share your screen with other participants on the call. During the Zoom call, you can click on the Share Content button and then select the device to share the screen. Also, on the same screen, you will find your Zoom sharing key.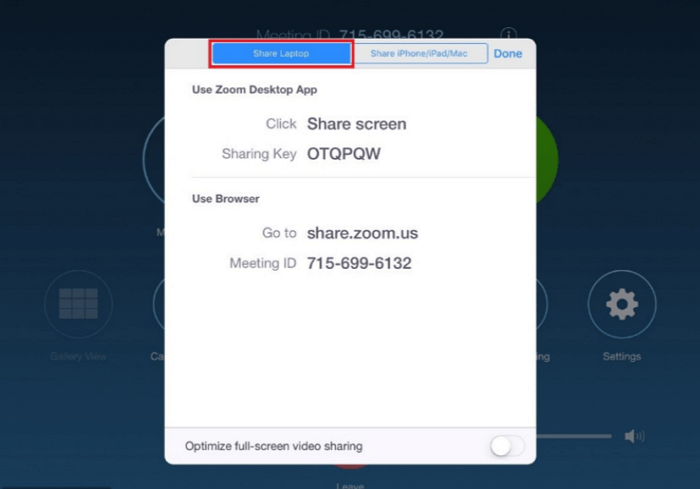 2. How do you get a Zoom license?
To become Zoom's license users, you have to follow these steps: 
Step 1. Log into the Zoom web portal. 
Step 2. Click on the User Management > User. 
Step 3. Select the user to whom you want to assign a license. 
Step 4. Click on the Edit > License Type. 
Step 5. You can add additional items to customize your license. 
Step 6. Click on the Save, and your Zoom license will get ready. 
3. Is Zoom activation code free?
Yes, the basic Zoom plan is free. However, the basic plan only offers 40 minutes per meeting with three or more total participants.
Updated by Tracy King 
Tracy joined in EaseUS in 2013 and has been working with EaseUS content team for over 7 years. Being enthusiastic in computing and technology, she writes tech how-to articles and share technical solutions about Windows & Mac data recovery, file/system backup and recovery, partition management and iOS/Android data recovery.

Roxanne is one of the main contributors to EaseUS and has created multiple posts on digital devices like PCs, Mobile phones, tablets, Mac, etc. She loves to share ideas with people of the same interest.
About EaseUS Key Finder
EaseUS Key Finder offers complete solutions for you to efficiently find Windows or Windows Server product keys, discover Offce, Adobe, and other installed software serials, and find WiFi codes, etc, successfully in simple clicks.