Forgot OneDrive Password, How Do I Restore It [2022 Guide]
| Workable Solutions | Step-by-step Troubleshooting |
| --- | --- |
| Fix 1. Microsoft Support Team | Step 1: Visit https://support.microsoft.com/en-us/contactus; Step 2: If you choose to Get Home support...Full steps |
| Fix 2. EaseUS Key Finder | Step 1. Click "Application" tab under "Registry Key"; Step 2. View Applications Registry Keys on the right...Full steps |
| Fix 3. Online | Step 1: Visit https://onedrive.live.com/about/en-us/signin/. Enter the email, phone, or Skype information...Full steps |
Did you type the password in OneDrive only for it to say it's incorrect? Now, you might be thinking, why is OneDrive showing this message. The most probable reason is that you have either forgotten your password or made some mistakes while typing it. 
If you have forgotten your OneDrive password, relax. It is not the end of the world. Yes, you will have to put in extra effort to access OneDrive, but it will be worth it. This article will discuss the different ways you can restore the lost OneDrive password. 
3 Ways to Find Forgot OneDrive Password
There are three different ways to locate the forgotten OneDrive password. You can use any of the methods listed below to find the lost password. Take a look -
The easiest and most efficient way to restore the forgotten OneDrive password is to use the Key Finder Software. However, you can follow these methods and see which one helps you the most. The primary idea o the post is to get the password as soon as possible.
#1. Contact Microsoft OneDrive Support Team to Find the Password 
One of the easiest ways to retrieve the OneDrive password is by getting in touch with the Microsoft support team. 
Step 1: Visit https://support.microsoft.com/en-us/contactus
After that, click on - show expanded list of products. Choose OneDrive. Here, you will get two options - home and business. Choose the type of support you want and move forward.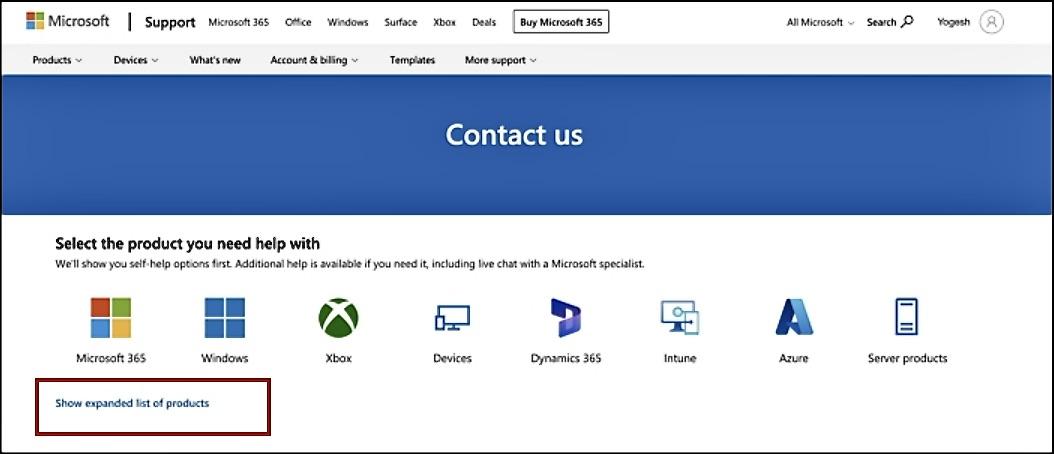 Step 2: If you choose to Get Home support, a message will pop up on the screen. Select Get Help. It will lead to opening a page that offers solutions to potential problems. Type the problem in the search bar. 
You will get answers to your issue right away. Follow the steps mentioned to get the support you need. 
Step 3:  In case you opt for getting Business support, it will revert you to the sign-in page of Microsoft. There, you can select - Can't access your account? After that, you will need to choose the account type you want. 
You will need to type in the email id and the captcha provided here. Press Next and follow the wizard.
In the end, if the automated support doesn't work, you can get in touch with a real support person, and he should be able to help you out.
#2. Turn to Key Finder Software for Finding Forgot Onedrive Password
If you are looking for a reliable solution to the forgotten OneDrive password, you can opt for EaseUS Key Finder. It is an efficient software that works seamlessly to offer the best solution to your complex problem. Install this software right away and find the lost password in one click.
To know how to use EaseUS Key Finder to find lost OneDrive passwords, look at the guide below.
Step 1. Click "Application" tab under "Registry Key".
Step 2. View Applications Registry Keys on the right panel. EaseUS Key Finder will show all keys of installed software. Copy the targeted serial numbers. Also, you can click "Print" or "Save".
EaseUS Key Finder comes with a range of features which makes it even more appealing. Here are some of the features:
Retrieve activation keys: Replacing your computer's hard drive can lead to the reinstallation of Windows and Office.
Recovery of Adobe and Office Product Keys: It might seem disparaging, but sometimes you can lose product keys. With EaseUS Key Finder, you can again locate the Windows Products Keys. 
Locate Wi-Fi passwords: Here, EaseUS Key Finder helps. You can get the Wi-Fi password on your computer right away. 
Recovery of saved passwords from web browsers: The software supports Edge, Mozilla Firefox, Internet Explorer, and Google Chrome.
Recovery of Windows account credentials: EaseUS Key Finder helps recover account credentials and other related information. 
Recovery of product keys from dead OS: If you are alarmed about the dead OS or hard disc drive that has become unbootable, EaseUS Key Finder can help. 
#3. Reset OneDrive Password Online
You can reset the OneDrive password to gain access to OneDrive. Take a look at the steps you must follow:
Step 1: Visit https://onedrive.live.com/about/en-us/signin/. Enter the email, phone, or Skype information. Click on Next to proceed further. 
Here, you will see - Forgot password? Click on it.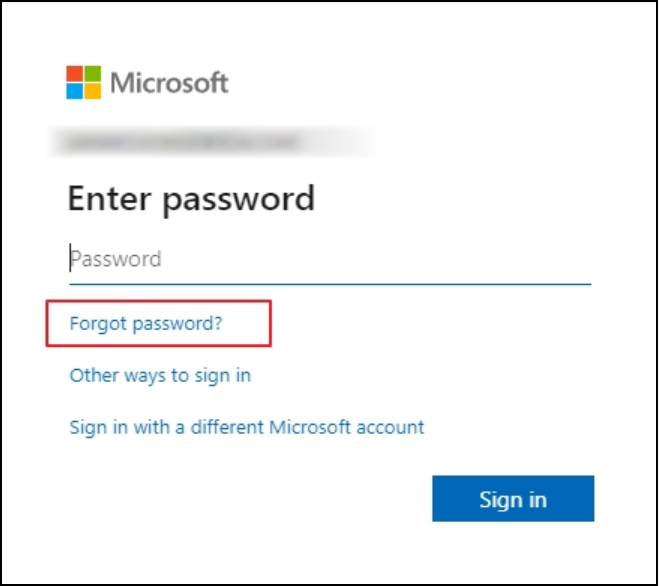 Step 2: A page will appear asking – we need to verify your identity. Here. Microsoft will ask you to include the last four digits of your phone number. 
After that, select Get code to receive it. You will get the verification code via a text message. Verify the code using the code that came on your mobile number. Now, you can reset the password.
Step 3: You will need to enter and re-enter the new password. Click Next to complete the resetting process. Enter the email, phone, or Skype id and new password on the sign-in page. You will gain entry to OneDrive. And that is how you can reset your OneDrive password online, following the above steps. 
Conclusion
These are the different ways you can restore the lost password to OneDrive. You can use any of the methods listed here to locate the forgotten password. What are you waiting for? Stop panicking and adopt these steps to access your OneDrive account right away.

Roxanne is one of the main contributors to EaseUS and has created multiple posts on digital devices like PCs, Mobile phones, tablets, Mac, etc. She loves to share ideas with people of the same interest.
About EaseUS Key Finder
EaseUS Key Finder offers complete solutions for you to efficiently find Windows or Windows Server product keys, discover Offce, Adobe, and other installed software serials, and find WiFi codes, etc, successfully in simple clicks.