How to avoid data loss issue?
There is no guaranteed way to prevent data loss. However, the frequency of data loss events and their impact can be greatly mitigated by taking proper precautions. The different types of data loss events demand different types of precautions.
1. Multiple power circuits with battery backup and a generator will only protect against power failures.
2. Use a journaling file system and RAID storage will only protect against certain types of software and hardware failure.
3. Regular data backups are an important asset to have when trying to recover data after a data loss event, but they don't do much to prevent user errors or system failures.
4. A well-rounded approach to data protection has the best chance of avoiding data loss events. Such an approach will also include such mundane tasks as maintaining antivirus protection and network firewalls, as well as staying up to date with all published security fixes and system patches. User education is probably the most important, and most difficult,
5. User education is probably the most important, and most difficult aspect of preventing data loss. Nothing else will prevent users from making mistakes that jeopardize data security.
Download easy data recovery professional software to restore lost data
File system corruption can frequently be repaired by the user or the system administrator with the right easy professional data recovery software.
A deleted file is rarely overwritten on disk. It is more common for the operating system to simply delete its entry in the file system index. The deleted data can also be easily recovered by the easy data recovery professional software unless it is overwritten by other data.
If the data is just deleted or emptied from the Recycle Bin, or used Shift + Delete directly, EaseUS Data Recovery Wizard is the right one to recover deleted files.
If the data is lost due to hard disk or partition format, this easy-to-use software can help to unformat files from formatted drive. By the way, you may also use this module to recover data when Windows ask you to format the partition, get data back lost due to software crash, virus attack, etc.
If the whole partition is lost, and you even could not find the drive in the Windows Explorer, EaseUS Data Recovery Wizard will rescue the data for you from lost hard drive partition.
Easy recovery freeware to recover hard disk data loss easily
EaseUS Data Recovery Wizard Free Edition is a free and professional hard disk data easy recovery solution to recover all data loss problems including data lost from deleted, formatted or damaged hard disk drive, delete or lost partitions, software crash, virus attack and other unknown reasons under Windows.
This free data recovery freeware recovers data from formatted partitions with original file names and storage paths and can also do deleted or lost partition recovery other than other free data recovery software. Moreover, it works well with dynamic disk, RAID, and EXT2/EXT3 file system. And it could recover data free of charge.
1. Download and install EaseUS Data Recovery Wizard on your computer.
2. Use the data recovery tool to search for and recover your lost data.
Choose a storage location or a specific folder where your data was lost and then click the Scan button.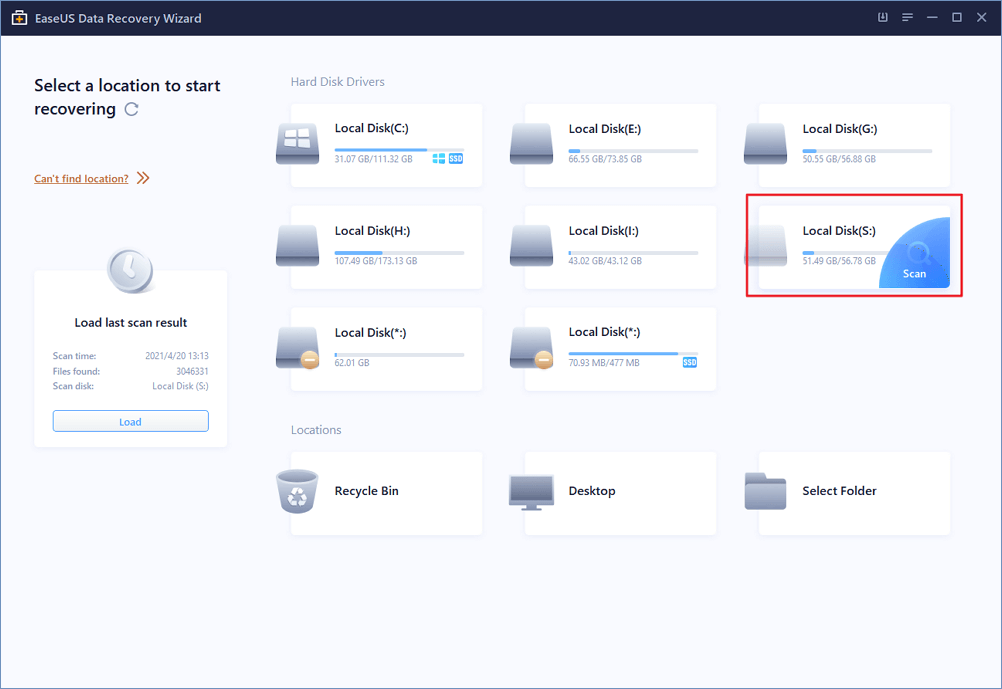 When the scan is complete, locate the recoverable files or folders from the list of scan results.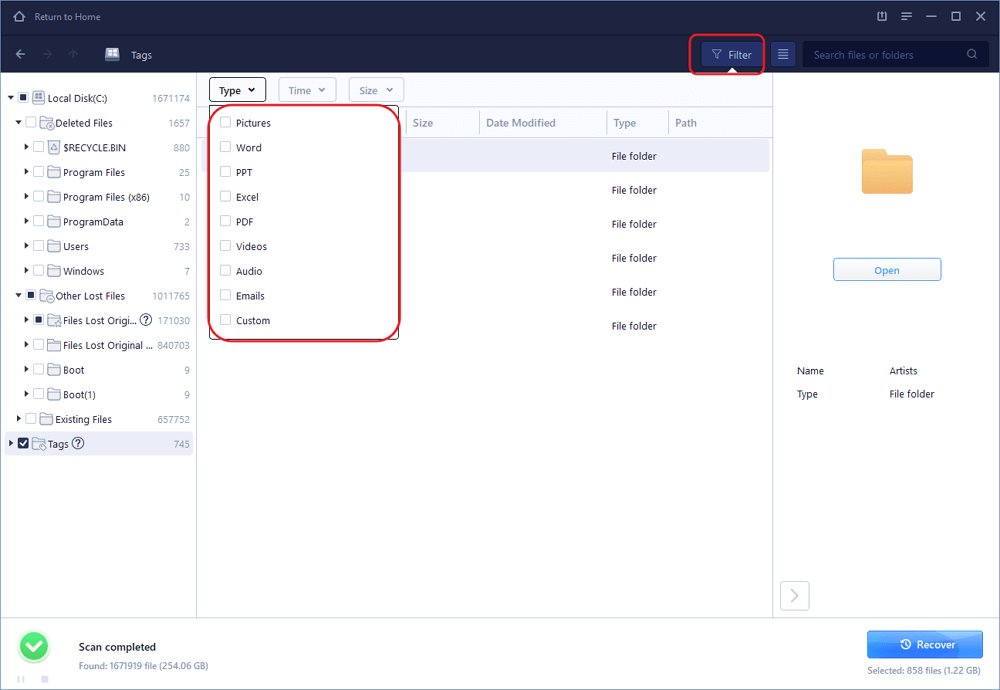 Select files and then click the Recover button. When choosing a location to save the recovered data, you should not use the original drive.