The activation key, also known as the product key, is a 25-character code to activate Windows operating system in a particular computer. It verifies the authenticity of the copy of the Window and allows you to use the operating system to the fullest.
Although Windows 11 has arrived, most people are still comfortable with their current Windows 10. Windows 10 users face many issues, and the Windows 10 activation key not working is one of them. If you're one of them, there's good news for you. This article will share six ways to fix Windows 10 activation key not working issues. But before getting into the six best ways, we will first delve into why and what.
Why Is My Windows 10 Activation Key Not Working
Well, there could be various reasons your Windows 10 activation key is not working. It may include:
Wrong product key insertion
Use of product key on any other system
Internet connection issue
Hardware changes
These are some common reasons your Windows 10 product key is not working. Many users think upgrading to Windows 11 from Windows 10 removes activation. However, it's not true. You won't face activation issues while upgrading to Windows 11.
What Will Happen If Windows 10 Does Not Activate
The good news is that you can still use Windows if your Windows is not activated. You will receive regular updates to improve your user experience and security. But, there are downsides to using Windows without activation. You'll have to face some feature restrictions. For instance, you can't change the wallpaper, colors, and themes. Simply put, you will not be able to make any personalizations.
On top of this, a watermark of "Activate Windows - Go to Setting to Activate Windows" will continuously stay on display, which is annoying to most users.
6 Ways to Fix Windows 10 Activation Key Not Working
Although there are more than six ways to fix this particular issue, many don't work. These six ways are the most practical ways to deal with this problem.
Way 1. Use Windows Activation Troubleshooter
The first way to fix the Windows 10 activation key not working issue is through the troubleshooting option available in the Settings app. The detailed steps are as follows.
Step 1. Open the Settings app by pressing Windows+I. Then, click on the "Update & Security" option.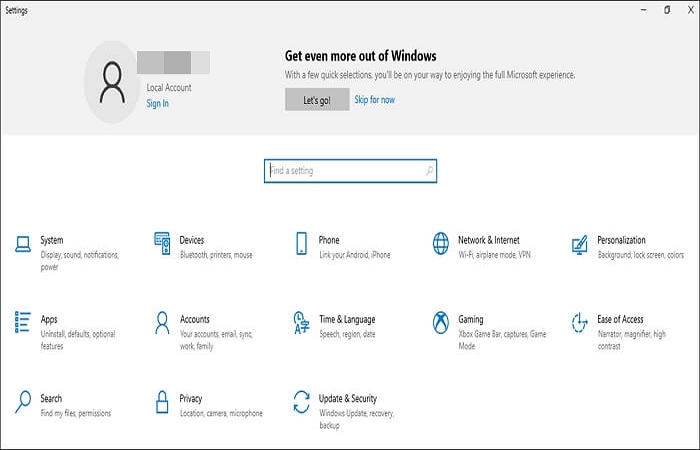 Step 2. Now, find and click on the Troubleshoot option here.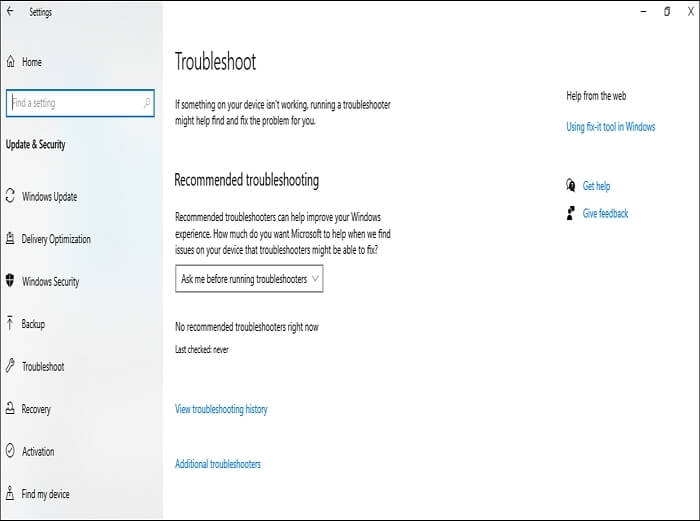 Step 3. Wait until it performs the troubleshooting, and select the appropriate response when you're asked to proceed further.
Way 2. Run an SFC Scan
Windows 10 activation issues could happen due to corrupted system files. So, a System File Checker (SFC) can resolve this problem. Below are the detailed steps to perform an SFC scan.
Step 1. Launch the Run command by pressing Windows + R, and enter cmd in the text field. Then hold the Ctrl + Shift key and hit Enter to launch Command Prompt.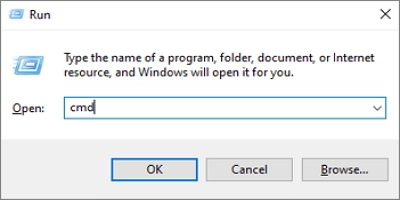 Step 2. Allow this app to make changes by clicking on Yes.
Step 3. In the cmd window, write "sfc /scannow" and hit Enter to run the SFC scan.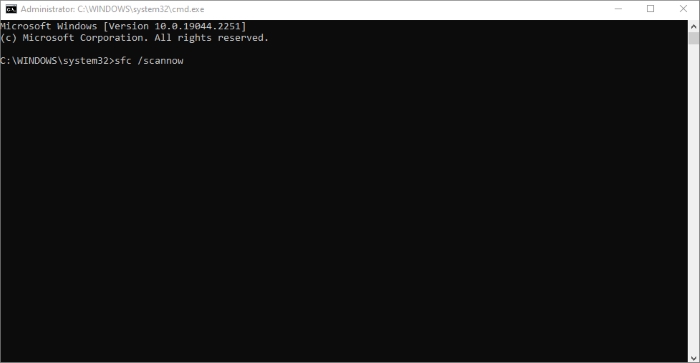 Step 4. The Windows 10 activation key issues will be resolved if happening due to corrupted system files.
Way 3. Run SLUI 4 Command
The SLUI 4 is a Windows activation client that helps you activate your Windows through Microsoft Activation Center. Microsoft Activation Center provides the needed help to resolve the issues. Here's how to do it.
Step 1. Launch the Run dialog box by pressing Windows + R, type SLUI 4, and hit the Enter button.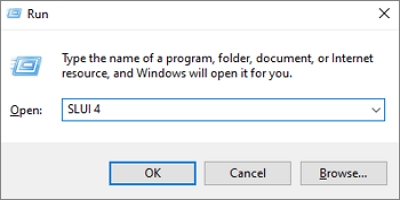 Step 2. A new window will appear with the option "Select your country or region." Find your country or region from the drop-down menu and click on it.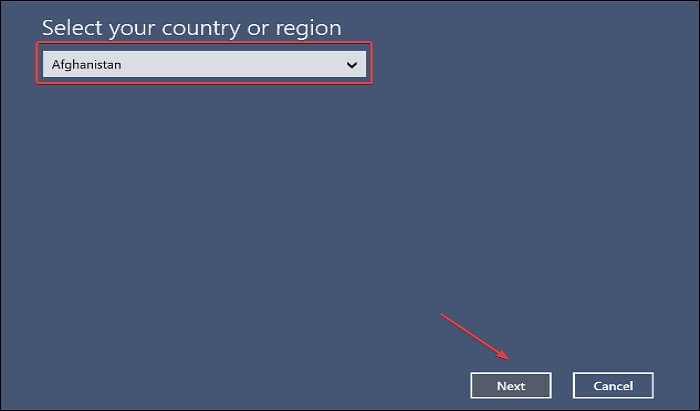 Step 3. Microsoft Activation Center will provide a couple of numbers. Dial any of the provided numbers and follow the instructions to activate your Windows 10.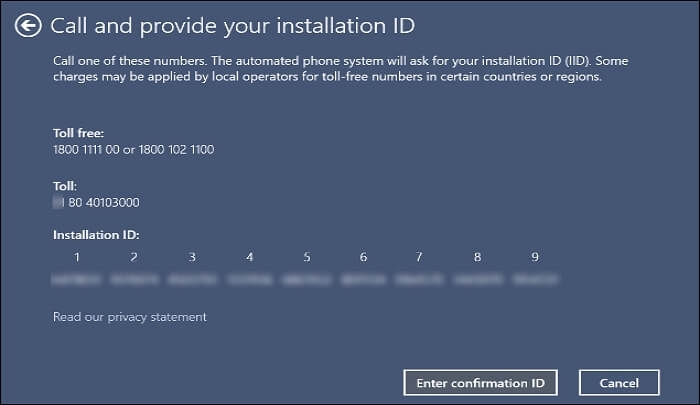 Way 4. Reset the License Status
Sometimes, your activation doesn't work due to a glitch in the system. One good way to deal with this situation is to reset the license status. It might resolve the issue. Follow the below step-by-step process to reset the license.
Step 1. Launch the Search menu by pressing Windows + S. Write Terminal and right-click to run the app as an administrator.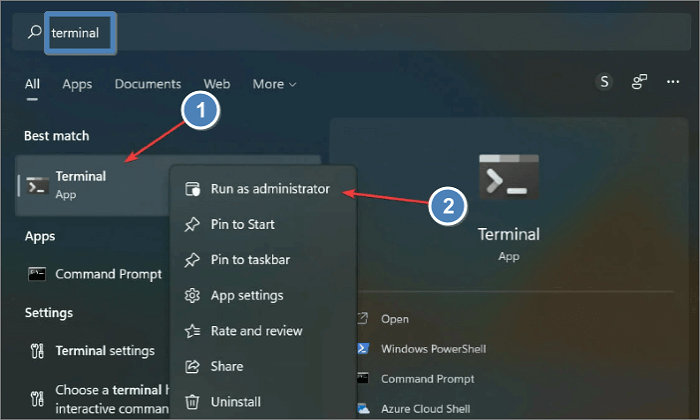 Step 2. Click Yes to allow the app to make changes.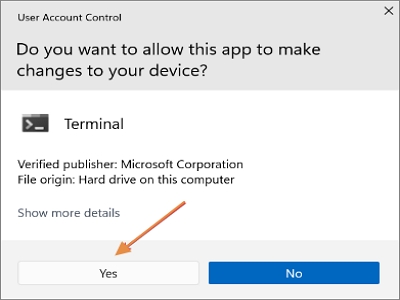 Step 3. A new window will appear. Here, click on the downward-facing arrow and select Command Prompt to open it in a new tab.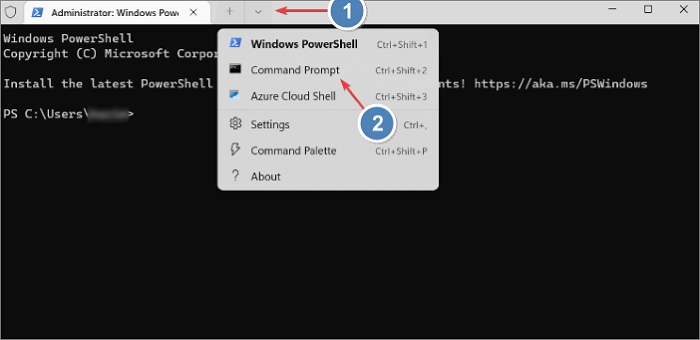 Step 4. Now, write "slmgr.vbs -rearm" in the terminal to reset the Windows activation license.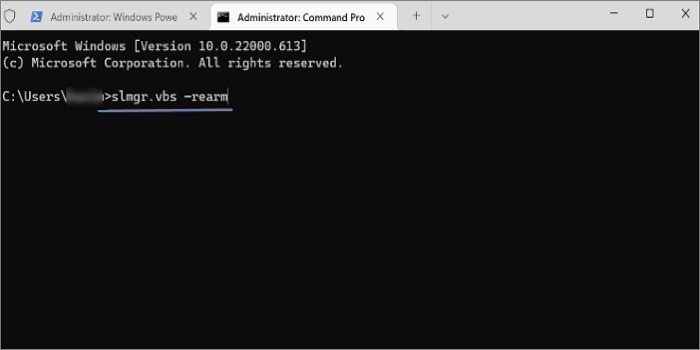 Way 5. Make Sure to Use the Right Product Key
One of the most common reasons behind facing Windows 10 activation key not working issue is the insertion of an incorrect product key. Ensure you enter the correct key while installing or reinstalling a Windows 10. One more thing to bring to your notice is that you aren't required to enter the product key in case of updating to Windows 11 from Windows 10.
Way 6. Check the Internet Connection
Everything is online now, and so is the Windows 10 activation process. You need an internet connection to activate your copy of Windows. You might face this issue due to a poor internet connection or a DNS-related problem. Make sure you're connected to the internet properly.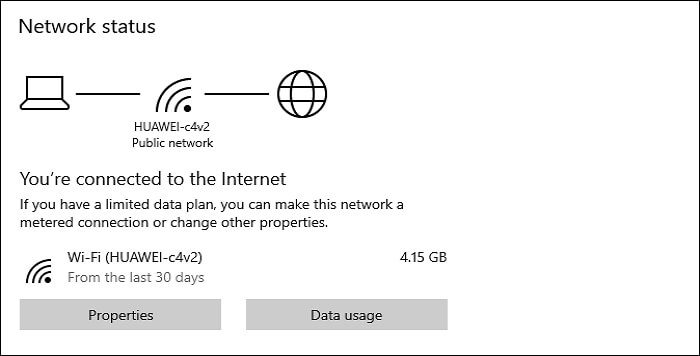 Bonus Tip: Using Professional Backup Software for Windows 10 PC
For data and system safety, you can also use professional backup software to back up Windows OS and data to another device. Therefore, when something goes wrong with your Windows 10 PC, you can use the system backup to restore the data. In this case, EaseUS Todo Backup comes to help.
EaseUS Todo Backup Home is reliable and secure data backup software for Windows 11/10/8/7. It is a complete solution to clone, upgrade or transfer your system easily. It enables you to create an iso image from your hard drive and automatically back up files, disks, systems, etc. In addition, it lets you make different types of backups, such as full, incremental, and differential backups, and save backups in various locations, for example, the local drive, security zone, NAS, and cloud. Furthermore, you can also use it to clone a hard drive and reinstall Windows without losing games.
The following are the detailed steps to back up your Windows 10 computer.
Step 1. Launch EaseUS Todo Backup on your computer, and click Create Backup on the home screen and then hit the big question mark to select backup contents.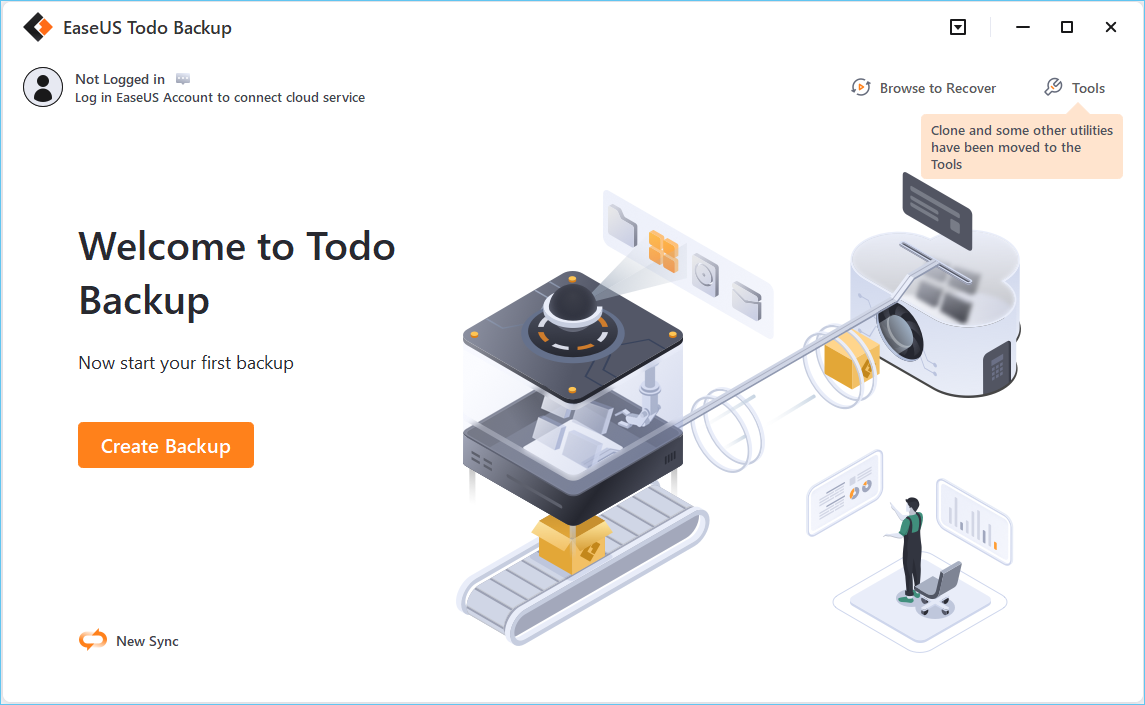 Step 2. To back up your Windows operating system, click "OS" to begin the backup task.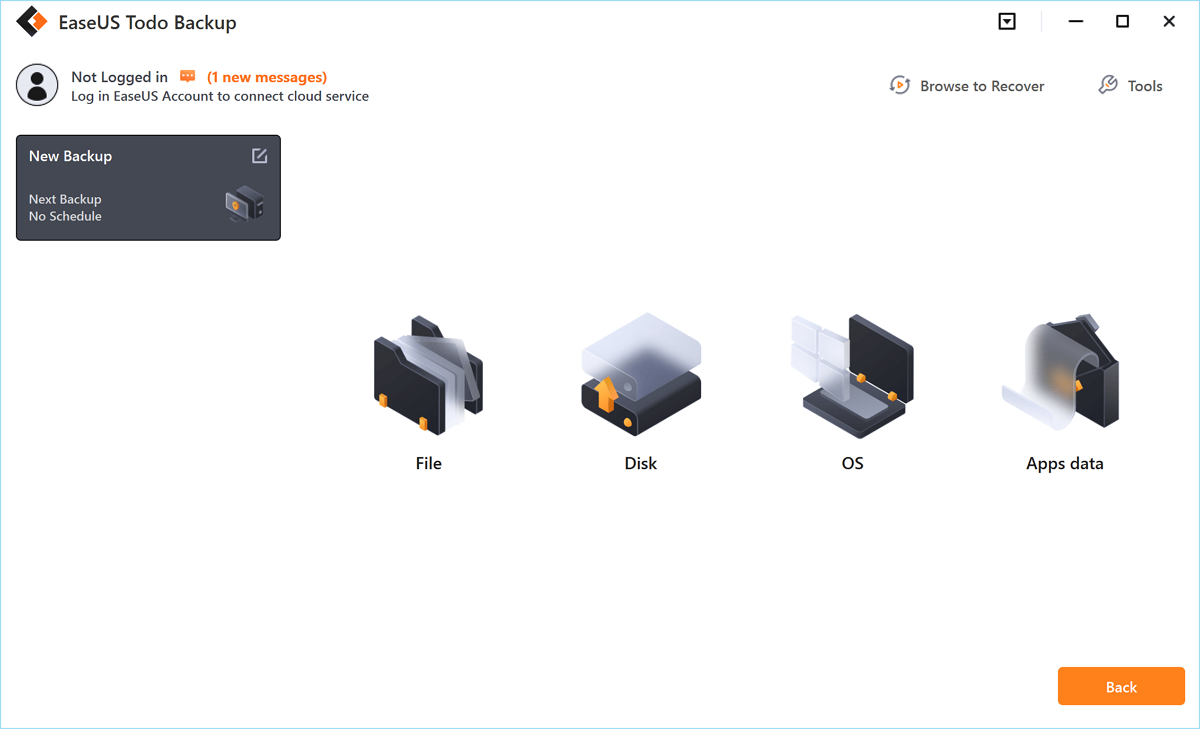 Step 3. Your Windows operating system information and all system related files and partitions will be automatically selected so you don't need to do any manual selection at this step. Next, you'll need to choose a location to save the system image backup by clicking the illustrated area.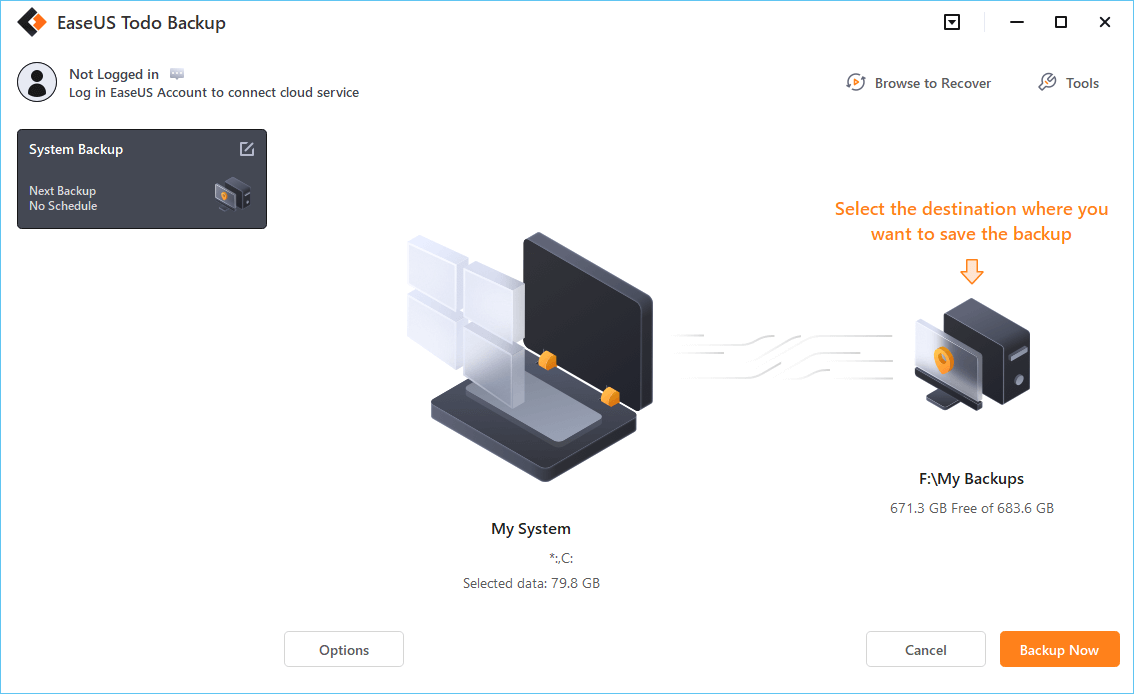 Step 4. The backup location can be another local drive on your computer, an external hard drive, network, cloud or NAS. Generally, we recommend you use an external physical drive or cloud to preserve the system backup files.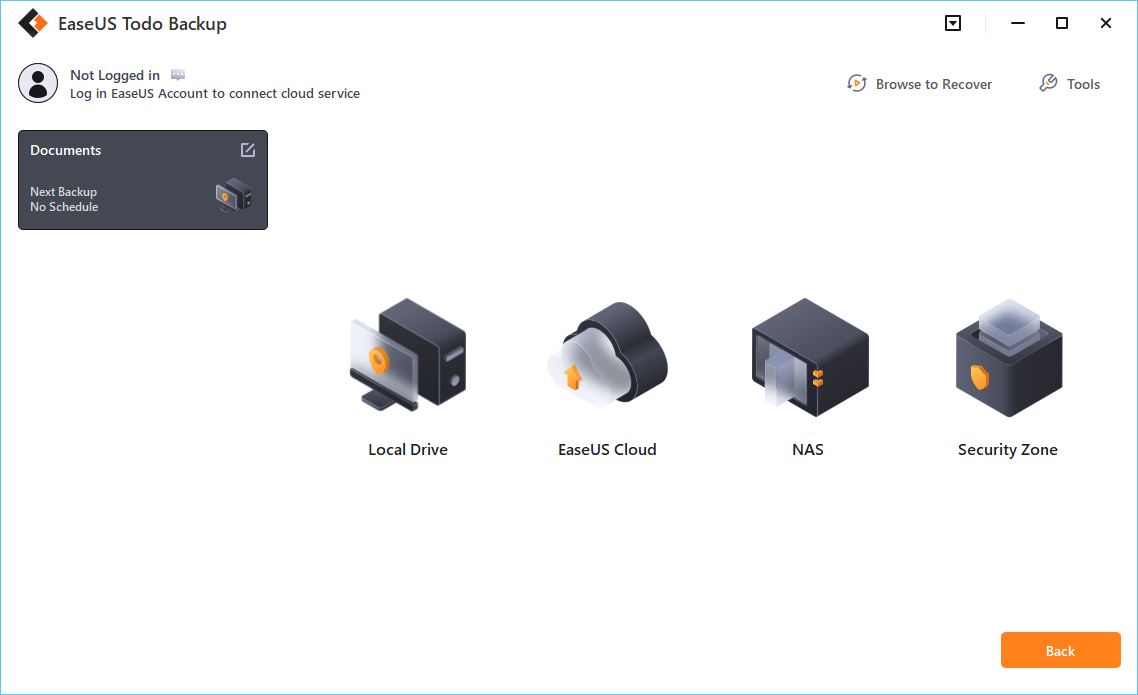 Step 5. Customiztion settings like enabling an automatic backup schedule in daily, weekly, monthly, or upon an event, and making a differential and incremental backup are available in the Options button if you're interested. Click "Backup Now", and the Windows system backup process will begin. The completed backup task will display on the left side in a card style.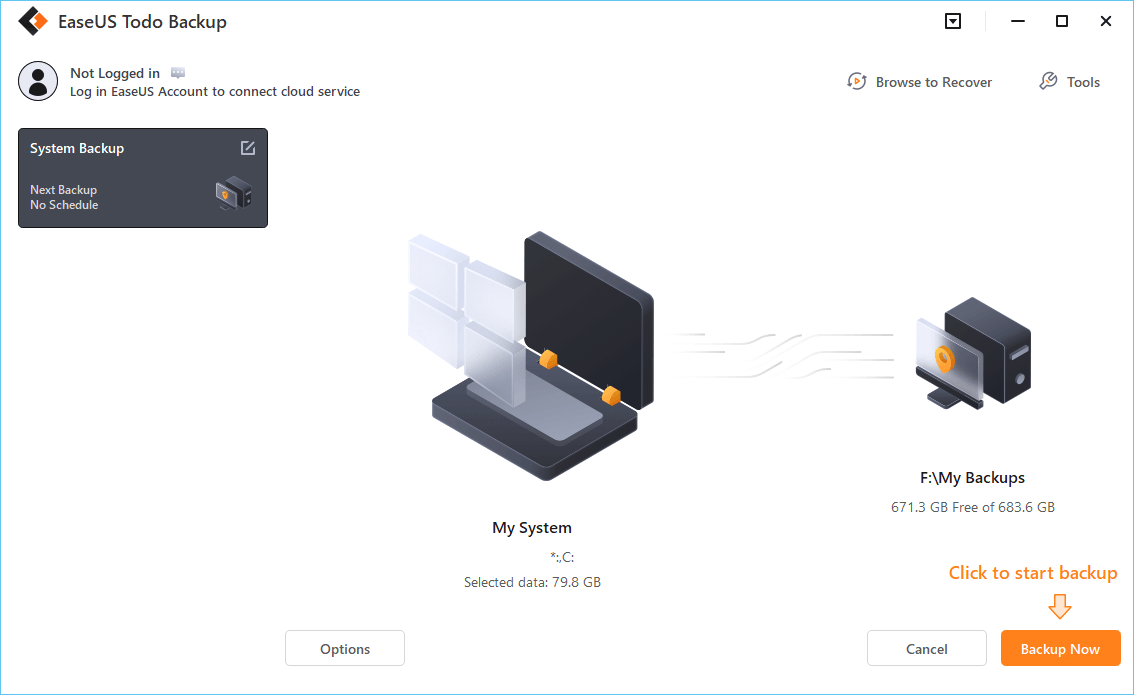 The Bottom Line
That's all about how to fix Windows 10 activation key not working error. Windows activation comes with several benefits. You can perform customization and personalization up to a maximum extent. Moreover, you don't see a watermark continuously, which could be pretty annoying for some users.
On top of this, activated Windows 10 copies receive instant updates and security features relatively earlier than non-activated copies. Besides, if you want to better protect your data, you can use EaseUS Todo Backup to keep your data safe.
FAQs
1. How do I force Windows to activate?
You may apply any of the six ways to force Windows to activate. It's possible that one solution might not work, but you can try the other ones to get the job done.
2. Is the Windows 10 activation key stored in the BIOS?
Yes, the product key for Windows activation is stored in UEFI firmware or BIOS.
3. Can I use Windows 10 forever without activation?
Yes, you can use Windows 10 forever without activation. However, you'll get a limited experience in terms of customization, personalization, and other aspects.
4. Can I transfer my activated Windows 10 to another computer?
Yes, you can transfer your activated Windows 10 to another computer. However, you'll have to remove it first from your current computer.
EaseUS Data Recovery Services
EaseUS data recovery experts have uneaqualed expertise to repair disks/systems and salvage data from all devices like RAID, HDD, SSD, USB, etc.