Errors involving msvcr100.dll are brought on by circumstances that result in the deletion or corruption of the msvcr100 DLL file. In some circumstances, the errors may point to a hardware failure, a registry issue, or a malware or virus problem. When users attempt to launch or install an application or when their system is starting up, they receive this error message.
Msvcr100.dll is a part of Microsoft Visual C++ distributable, and some games and applications may need the file. So, in this article, I have given a simple solution to eliminate this error. Read on to find out more.
Reasons for Missing Msvcr100.dll 
To resolve it, you must identify the root cause of the msvcr100.dll missing error. The most common explanation is that you incorrectly or accidentally deleted the file. The error message msvcr100.dll was not found is also caused by the following situations.
DLL issue:  Since the DLL is part of  Microsoft Visual C++, it is possible that you either don't have the DLL or it's corrupt, and if it's there, it's not registered.
Virus or malware attack: The virus or malware in your PC can lead to a corrupted or damaged msvcr100.dll file. Malware can occasionally cause significant data loss issues.
Registry issue: The incorrect msvcr100.dll registry entries can cause the missing msvcr100.dll issue. To remove these incorrect registry entries, use a free registry tool.
Hardware malfunctions: In some cases, the hard drive and RAM in your computer are the most likely sources of the error.
Keep reading about the hard drive and RAM: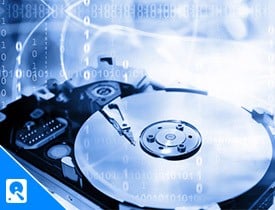 Let us now move on to how to resolve the msvcr100.dll missing problem.
How to Fix Msvcr100.dll Is Missing?
Most of the time, the answer is to correctly reinstall msvcr100.dll on your computer in the Windows system folder. Alternatively, some programs, especially PC games, require that the DLL file is placed in the game/application installation folder.
To fix your DLL issue, download msvcr100.dll from this link. This file is currently available in 12 different versions. Choose carefully and pick the highest version. 
Step 1. After downloading the file, click the "Extract To" button when you open the downloaded ZIP file.
Step 2. Choose a destination on your PC to save the file's contents.
Step 3. After it is saved in a particular location, copy and paste it to Local Disk (C:) >Windows > System 32.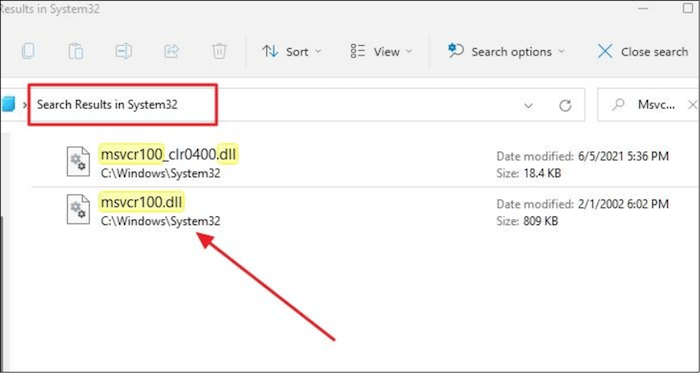 Another option is to copy the DLL from a working Windows PC and then bring it to the PC with the problem. You can then follow the same method.
Lastly, you can also reinstall the Microsoft Visual C++ 2010 Redistributable, and it should install the DLL and also register it.
Conclusion 
Some programs need the Msvcr100.dll file to function properly on your Windows computer. Additionally, games and apps need this file to function. As given in the article, first understand the root cause of the msvcr100.dll missing and move on to downloading it and saving it into the system directory. Always remember to download msvcr100.dll from its original website, as linked in the article, or else it can invite unwanted problems to your PC. So, I hope this article helps!
EaseUS Data Recovery Services
EaseUS data recovery experts have uneaqualed expertise to repair disks/systems and salvage data from all devices like RAID, HDD, SSD, USB, etc.