PAGE CONTENT:
Do you know how to backup drivers Windows 10? Don't miss the passage if you are also trying to find a solution to backup drivers in Windows 10. You have arrived at the right place. I will provide step-by-step guides to backup drivers in Windows 10 and one ultimate guide to protect your whole computer. Hope this article can significantly help you! 
Everything You Should Know About Backup Drivers Windows 10
Before we know how to backup drivers Windows 10, there are some questions you should figure out first. Let's take a look.
What Is Drivers Windows 10?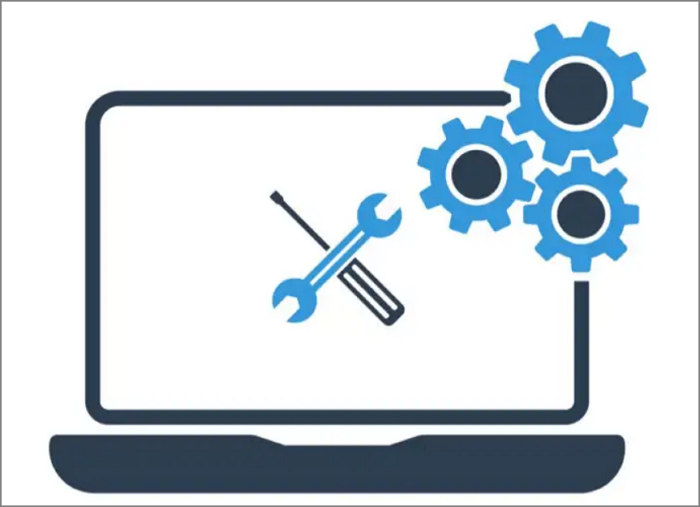 In computing, a device driver is a computer program that operates or controls a particular type of device that is attached to a computer or automaton. -by 
Wikipedia
The computer's driver is a file set providing a software interface to hardware devices. All hardware needs a driver to ensure the operating system can easily access these devices. In Windows 10, there are two types of drivers, generic and non-generic. Generic drivers are the drivers provided by Microsoft that provide basic functionality.
Do I Need to Backup Drivers Windows 10?
After knowing the meaning of drivers in Windows 10, you may also wonder whether you need to back up drivers. Of course, drivers are essential for operating computer hardware and software. Back up the drivers of Windows 10 can bring the following benefits.
Reduce the complexity of reinstalling drivers
Repair corrupt drivers on Windows 10
Resolve issues if the manufacturer stops providing drivers
Avoid the hassle of losing the CDs provided by the computer vendor
No matter what the reason is, it is necessary to back up the drivers to keep your computer running correctly. So how to back up the driver? Don't worry. I will provide detailed step-by-step instructions next.
How to Backup Drivers Windows 10 [Two Solutions]
In Windows 10, there are two ways provided to back up drivers. You don't need to download any software. Both solutions will use built-in tools. You can use the command or PowerShell to backup drivers Windows 10. Let's take a look.
Method 1: Backup Drivers Windows 10 in Command Prompt
If you will install a new operating system and want to keep a backup of your drivers. You can use DISM (Deployment Image Services and Management). It is a command line built-in tool available in Windows 8 and later. It is also used to maintain and prepare Windows images. Here are the specific steps.
Step 1. Hold down Windows and search "Command Prompt."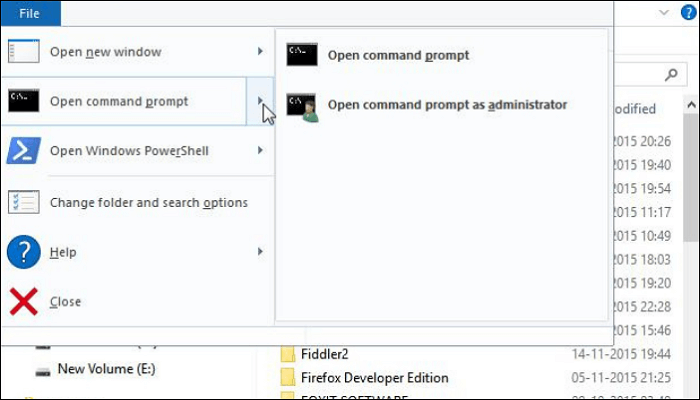 Step 2. Run the command prompt as an administrator.
Step 3. Enter the command in the "Command Prompt" window. You can choose one of the commands. 
dism /online /export-driver /destination: "C:\DriversBackup"
pnputil /export-driver * D:\DriverBackup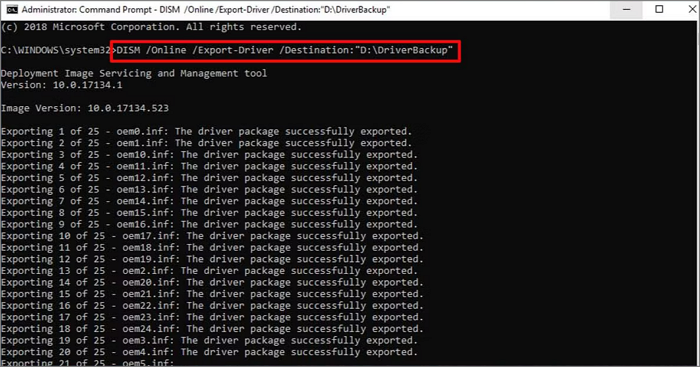 Step 4. Press "Enter" to start the backup command.
Step 5. When the command is completed, it will show "The operation completed successfully. "Then you can find the backup contents in the saved file.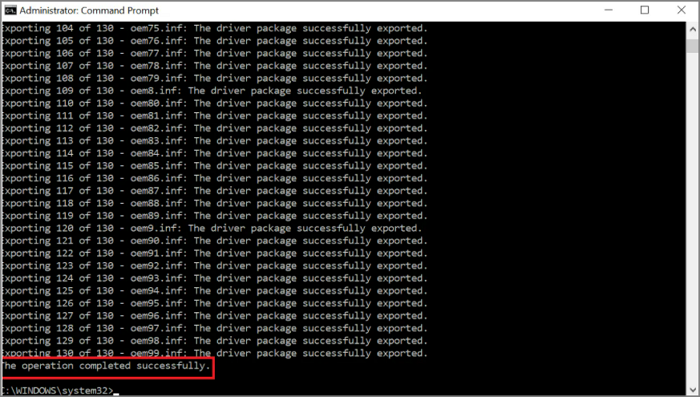 Method 2: Backup Drives Windows 10 in PowerShell
In Windows 10, PowerShell is used to export all the third-party drivers installed on your computer directly from the driver store. PowerShell also supports Mac OS and Linux, which can help you simplify and speed up the process of reinstalling Windows. PowerShell also backs up your computer's drivers by entering commands. But the commands are a bit different. You can follow the steps.
Step 1. Click "Windows+X" and select "Windows PowerShell (Admin)."
Step 2. Select the backup destination and enter the following command in PowerShell.
Export-WindowsDriver -Online -Destination "Full_path_of_location"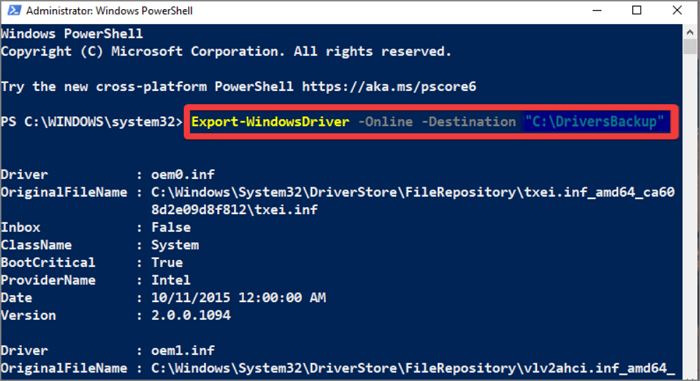 Step 3. Open "Windows Explorer" to check if the file exists.
Is Backup Drivers Windows 10 Enough?
Backing up the drivers can help you simplify the programs installed on your computer and fix some problems when updating the driver. So, is it enough to back up the driver of Windows 10? Of course not. Backing up the driver is essential, but it is not enough.
The driver is only a part of the computer's operating system. Therefore, backing it up will not prevent the rest of the computer's data from being recovered. But a system image or a disk image of the computer will do. The system image includes all the drivers that Windows runs on, including the hard disk, system settings, programs, files, and drivers. So, a system image backup is vital. 
Next, I will introduce one of the easiest ways to help you accomplish the most effective backup.
Bonus Tip: Backup Whole Computer Windows 10 [Including Drivers]
EaseUS Todo Backup Home is a professional data backup and recovery software. It can perform system or disk images for you, including Windows 10 drivers. If your system crashes, it supports system image recovery to provide the most comprehensive protection. It is also easy to operate.  
Step 1. Launch EaseUS Todo Backup on your computer, and click Create Backup on the home screen and then hit the big question mark to select backup contents.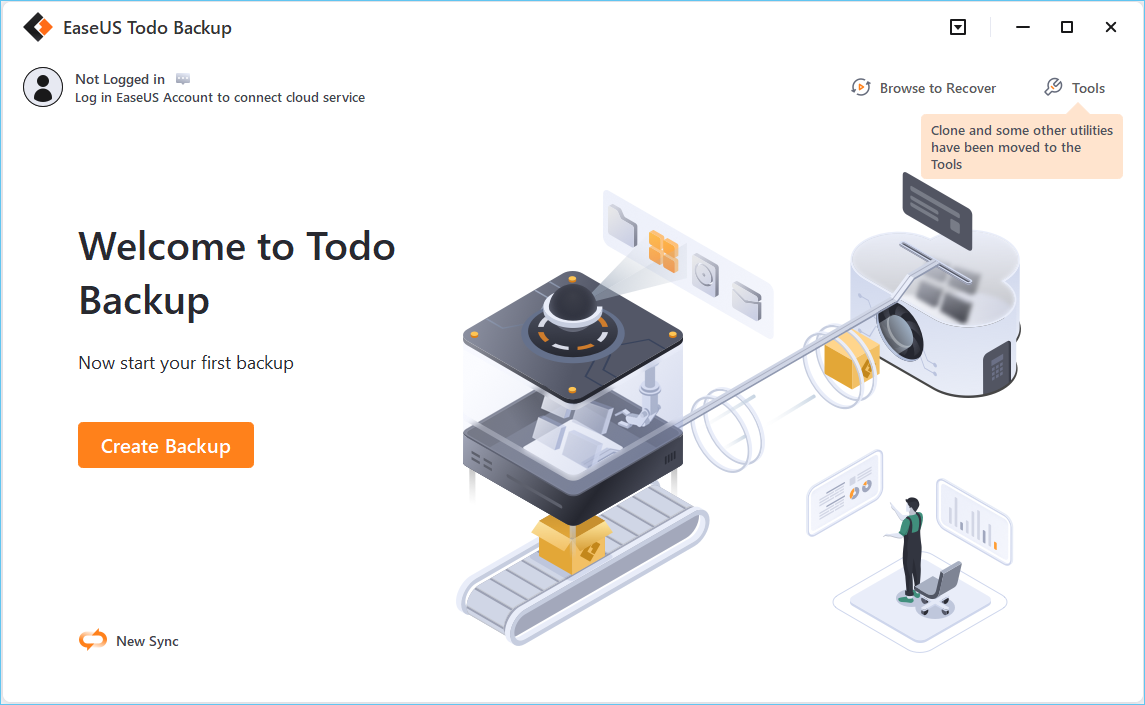 Step 2. To back up your Windows operating system, click "OS" to begin the backup task.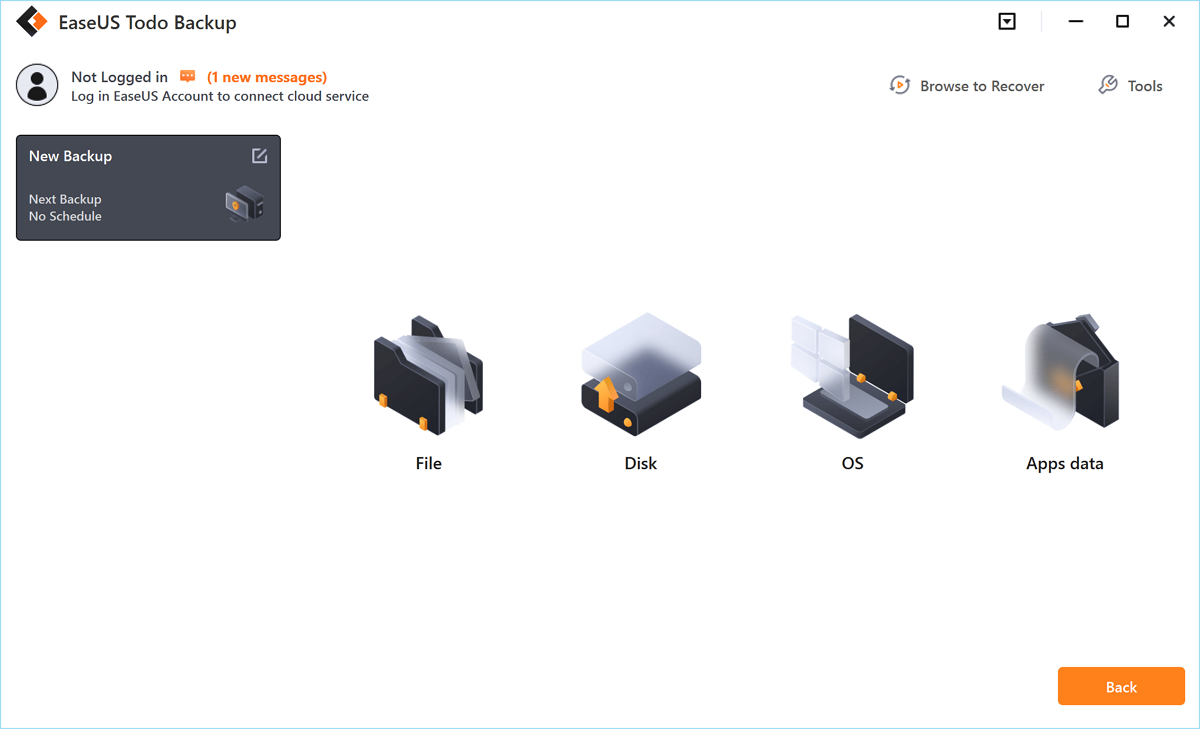 Step 3. Your Windows operating system information and all system related files and partitions will be automatically selected so you don't need to do any manual selection at this step. Next, you'll need to choose a location to save the system image backup by clicking the illustrated area.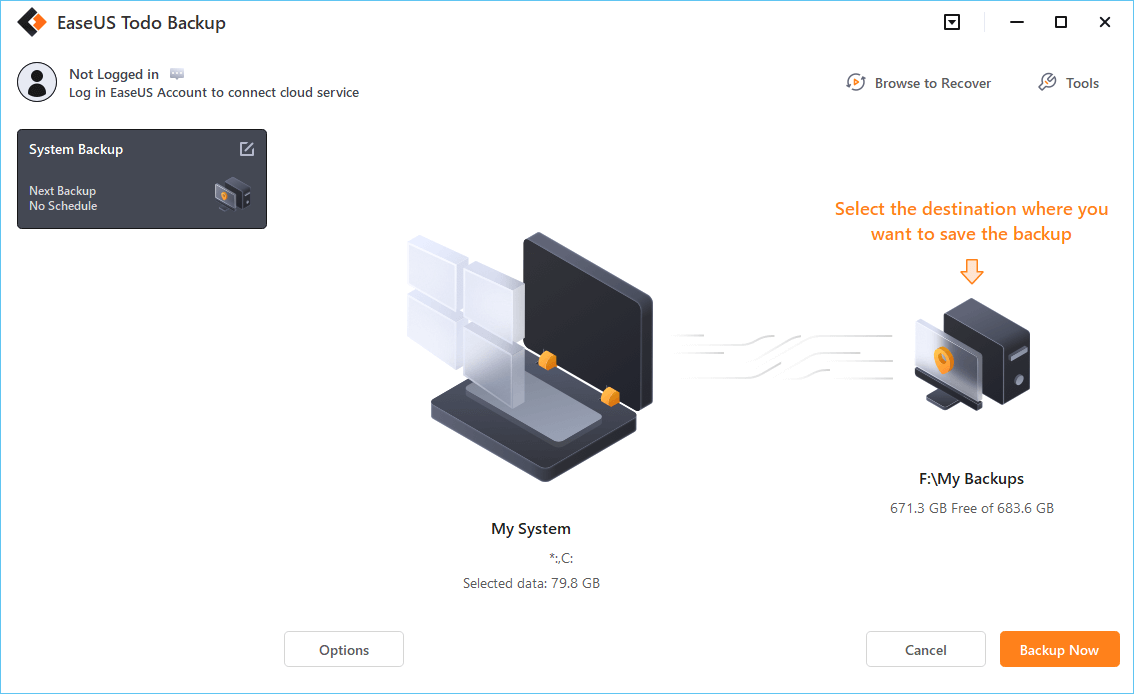 Step 4. The backup location can be another local drive on your computer, an external hard drive, network, cloud or NAS. Generally, we recommend you use an external physical drive or cloud to preserve the system backup files.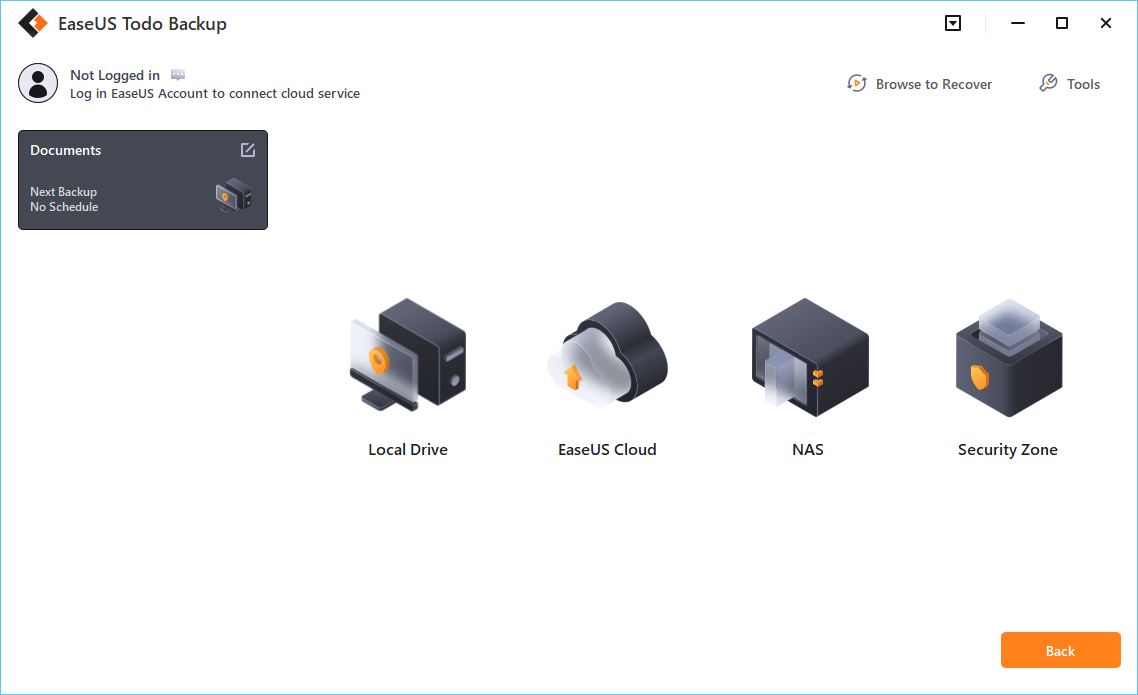 Step 5. Customiztion settings like enabling an automatic backup schedule in daily, weekly, monthly, or upon an event, and making a differential and incremental backup are available in the Options button if you're interested. Click "Backup Now", and the Windows system backup process will begin. The completed backup task will display on the left side in a card style.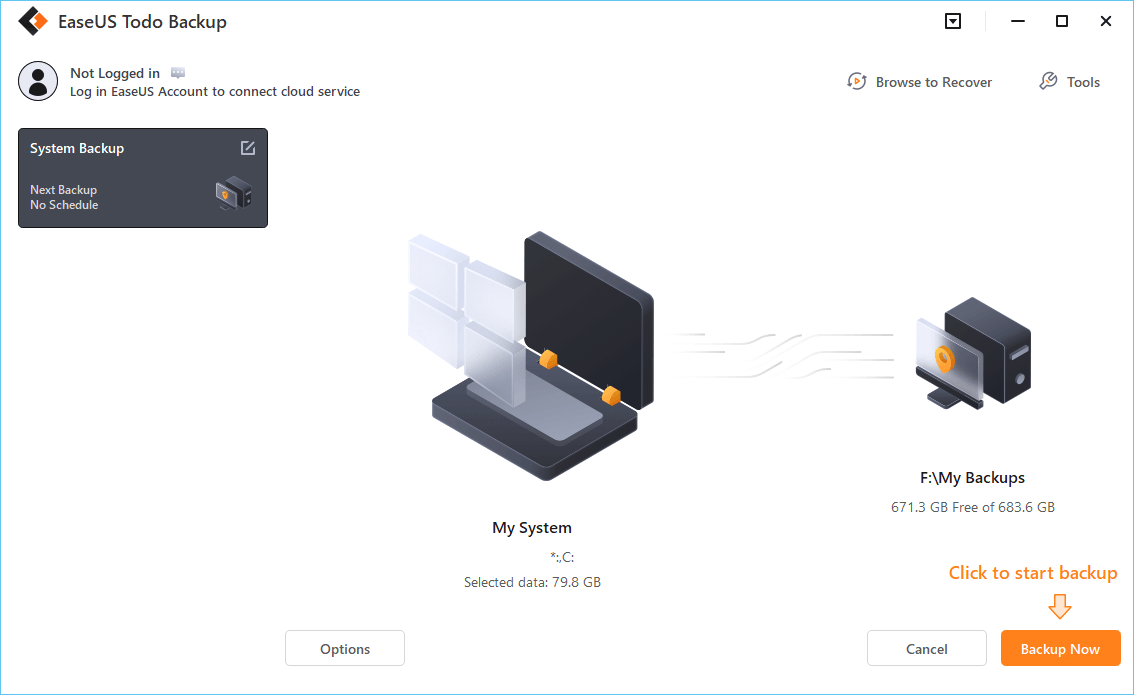 In addition to creating system images, EaseUS Todo Backup is also the best incremental backup software. And it also has more powerful features. For example:
Conclusion
Windows 10 offers two ways to back up your drivers easily. You only need to use some command line to complete the backup. But backing up your drivers is not enough to protect your computer data. You should create an image of your entire system.
With EaseUS Todo Backup, you can easily back up your entire system, including your drivers. It's time to make a complete backup and protection of your system!
FAQs About Backup Drivers Windows 10
This article provides two ways to back up your Windows 10 driver. Here are some frequently asked questions about Windows backup.
1. How do I back up my entire Windows drive?
You can use Backup and Restore (Windows 7) to create a system image and back up the entire Windows drive. 
Step 1. Open "Control Panel" and find "Backup and Restore."
Step 2. Choose "Create a system image."
Step 3. Choose the destination and drive to backup. 
2. How do I find my drivers?
You can find your drivers by opening the device manager. 
Step 1. Open "Device Manager" from the Start menu.
Step 2. Select a category and right-click it.
Step 3. Go to the driver tab, and you can see the driver version.
3. Where are Windows 10 drivers stored?
Usually, in Windows 10, the drivers will be stored in C:\WINDOWS\System32\drivers. And in other versions of Windows, the drivers are also located in this place.
EaseUS Data Recovery Services
EaseUS data recovery experts have uneaqualed expertise to repair disks/systems and salvage data from all devices like RAID, HDD, SSD, USB, etc.