For users who have switched their computers from Windows PC to Mac computer, one prominent problem is that because Windows and macOS are two different systems, many Windows files and programs might be incompatible on Mac computers, but they don't want to give up the Windows files, either. In this case, users might wonder, can I install Windows on a Mac computer so that I can continue to use my old Windows files and programs with a Mac computer.
Actually, the problem can be solved in a better way. You can create a portable Windows USB drive with a Windows PC so that when you need to use a Windows-only application, you can boot your Mac from the portable USB drive. When you don't have such a need, you can use a Mac computer to explore all the fascinating apps that are only available on macOS.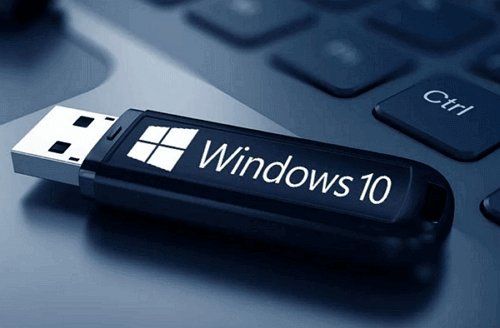 Instant Solution: Create Portable Windows 10 USB with EaseUS OS2Go
To create a portable Windows USB, you need to apply a third-party tool - EaseUS OS2Go. This toolkit is designed for users to create portable USB drives and Windows installation drives. As long as you have a functional Windows computer, EaseUS OS2Go can help you create a Windows system on external hard drives, USB flash drives, and Thunderbolt drives. It's very easy and efficient. Once the portable USB drive is created, you can carry it anywhere and use it on any computer.
For example, if you bought a new Mac computer, but don't want to give up the old Windows computer. You can create a portable USB drive with your Windows computer and use it on your new Mac.
If you are interested in EaseUS OS2Go, download it from the button below, and follow the step-by-step guide to see how to create a portable Windows USB.
Step 1. Install EaseUS OS2Go on your Windows computer, it will display your system drive's used space. Plug in a USB drive that is larger than the system drive used space. Choose the target USB drive and click Next to continue.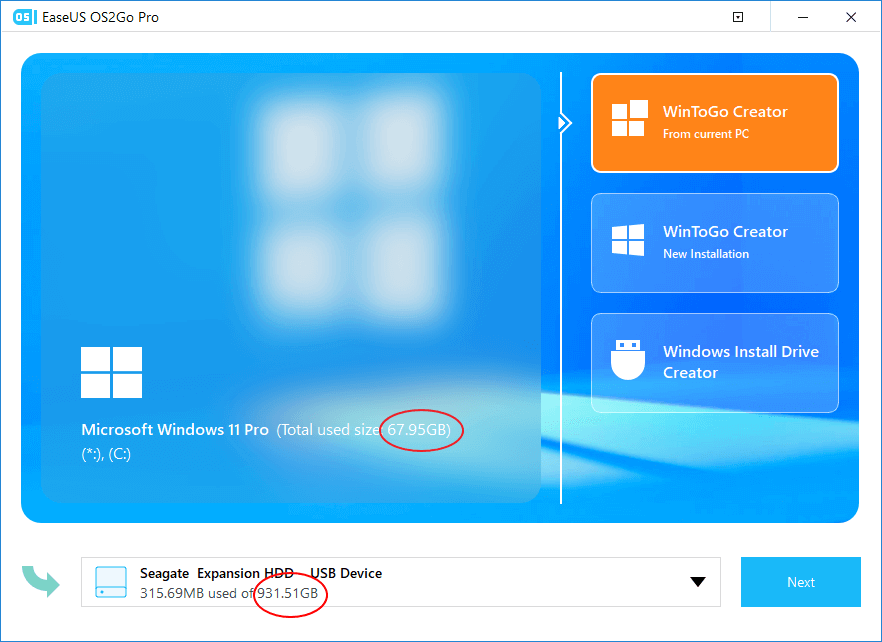 Step 2. EaseUS OS2Go will notify you that the following operation would delete all data on your drive. Make sure that you have backed up all the important data. Click the Continue button to proceed.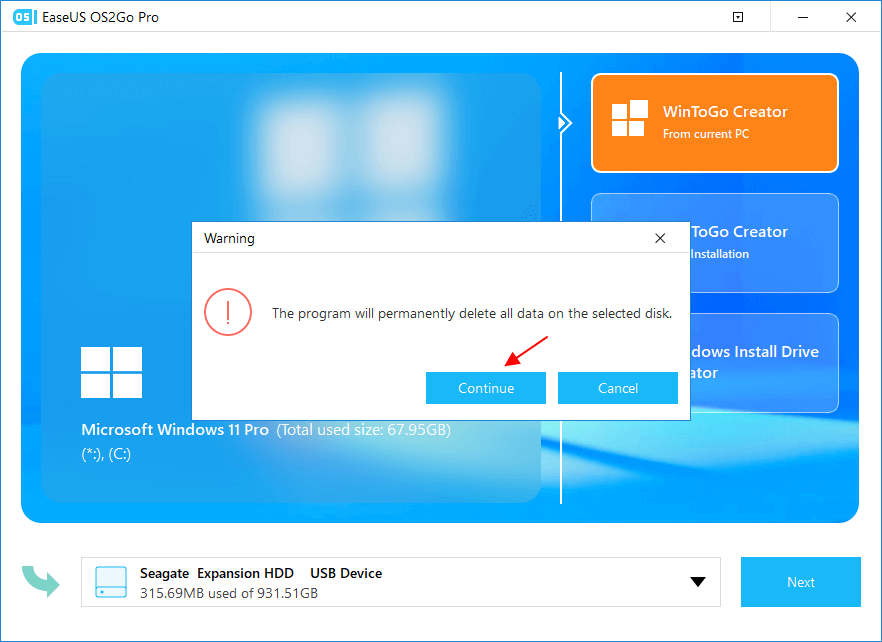 Step 3. Adjust disk layout. The default disk layout on the target drive will be exactly the same as the resource drive. You could also edit the layout according to your needs. Tick the option there if you're using a Solid State Drive as the Windows bootable drive. Next, click Proceed.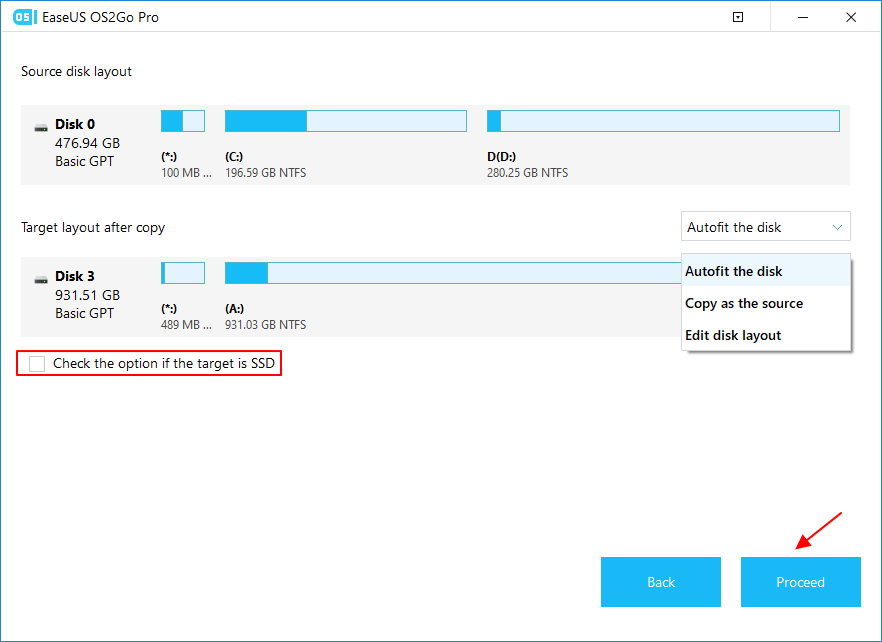 Step 4. Then EaseUS OS2Go will start to create the portable USB drive. It usually takes a while depending on your OS and Network condition. When the progress reaches 100%, the USB drive should be bootable now.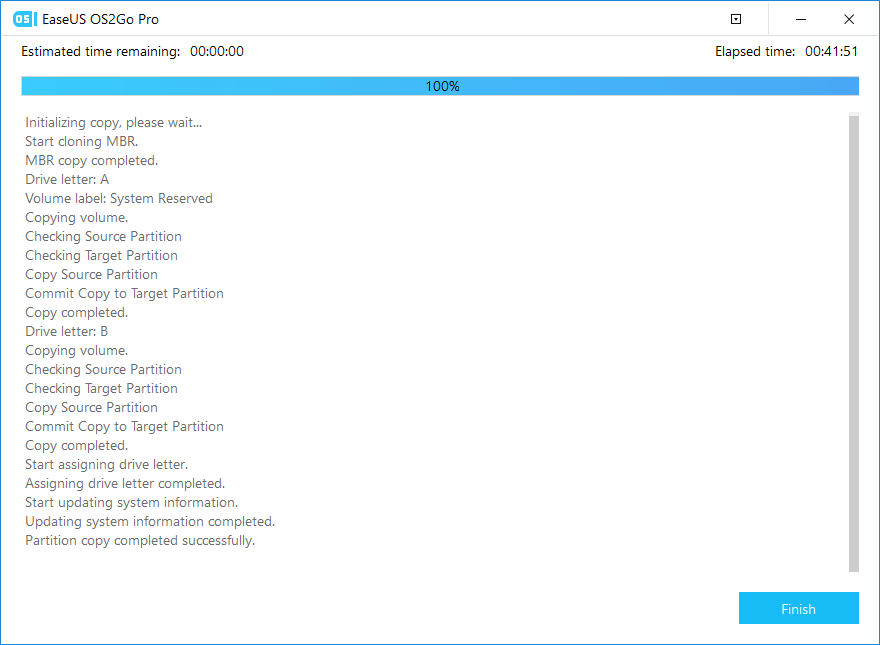 Step 5. Insert the portable Windows USB and start your Mac. Press the Option/Alt key. Choose the yellow EFI Boot icon to boot from the USB drive. Then follow the onscreen instruction to boot your Mac.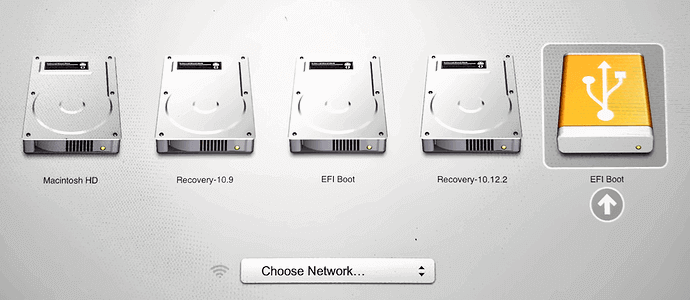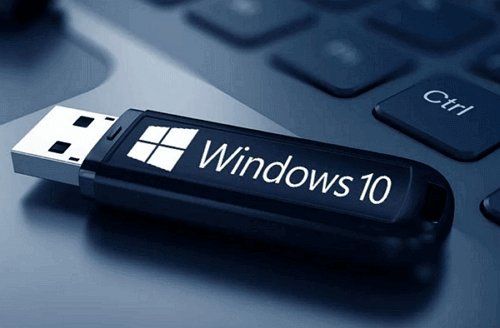 Why Can I Boot Windows System on Mac?
Some novice users might wonder, what's the principle of the portable USB drive? Why can I use a completely different system on a Mac computer? Actually, the Mac computer doesn't represent the macOS system. The factor that determines the computer's operating system is which operating system (Windows system or macOS) you have, not the computer brand.
Sum Up
In this article, we have introduced the easiest method of using the Windows system on a Mac computer. If you have such a need, don't hesitate and try EaseUS OS2Go now! Or, if you still want to give up the macOS and install the Windows OS on your Mac, you can use Apple's self-designed Boot Camp or make an installation USB.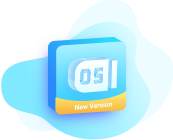 EaseUS OS2Go
Create portable Windows to USB
Copy installed Windows OS to USB
Clone Winodws OS drive to USB
Run Windows 11 on any PC
Run Windows 11 on unsupported PC
Run Windows 11/10 on a Mac
Download Now