
About the Author
Hot Topics in 2022
Windows 11 Download Without TPM 2.0 [Windows 11 Installation Guide]
Workable Solutions
Step-by-step Troubleshooting
Configure Your PC to Be Eligible

#1. Convert MBR to GPT...Full steps

#2. Bypass TPM 2.0...Full steps

Download and Install Windows 11
Step 1. Connect an empty USB drive to Windows PC and download EaseUS Win11 Builder...Full steps
Processor: 1 gigahertz (GHz) or faster with 2 or more cores on a compatible 64-bit processor or System on a Chip (SoC)
Memory: 4 GB RAM
Storage: 64 GB or larger storage device
System firmware: UEFI, Secure Boot capable
TPM: Trusted Platform Module (TPM) version 2.0
Graphics card: DirectX 12 compatible graphics / WDDM 2.x
Display: >9" with HD Resolution (720p)
Internet connection: Microsoft account and internet connectivity required for setup for Windows 11 Home
According to the minimum system requirements for Windows 11, the harsh ones are mainly the demand for UEFI secure boot firmware settings and a TPM 2.0 chip. Even though some old devices are capable enough to match a UEFI firmware, their TPM version is still at 1.0. Can those devices that lack the essential TPM 2.0 requirement still get the Windows 11 update? Is there any way to bypass TPM 2.0 and get Windows 11 free upgrade from Windows 10? Here we come, with a feasible solution for you.
How to Configure Your PC to Be Eligible for Other Requirements Except TPM 2.0
Before going further, we need to make sure that your device meets another seven requirements. EaseUS Windows 11 Upgrade Checker can help you do a pre-check. It can return all the compatible and incompatible items for your reference.
Step 1. Download EaseUS Windows 11 Upgrade Checker.
Step 2. Click the Check Now button to start.
Step 3. The Windows 11 compatibility result window will soon appear. All the incompatible and compatible configuration items will be listed.
#1. Convert MBR to GPT for Enabling UEFI & Secure Boot
In case the test results for the Boot method (currently Legacy BIOS), Disk partition type (currently MBR) and Secure Boot (currently disabled) are not eligible, you can do some tweaks on your computer with the help of EaseUS Partition Master, the top-recommended third-party partition manager.
***Since the UEFI firmware is based on a GPT disk, you can tweak your computer to be UEFI supported by converting the current MBR disk to the required GPT disk.
- EaseUS Partition Master -
Your Smart Windows 11 Update Disk Manager
MBR to GPT Converter, Make Disk Ready for Windows 11.
Migrate Windows 11 to New SSD in 1-Click.
Handy to Extend or Combine Partitions in Windows 11.
Clone and Upgrade Disks without Data Loss.
Step 1. Download and launch EaseUS Partition Master on your Windows computer.
Step 2. Right-click the MBR disk that you want to convert and choose "Convert to GPT".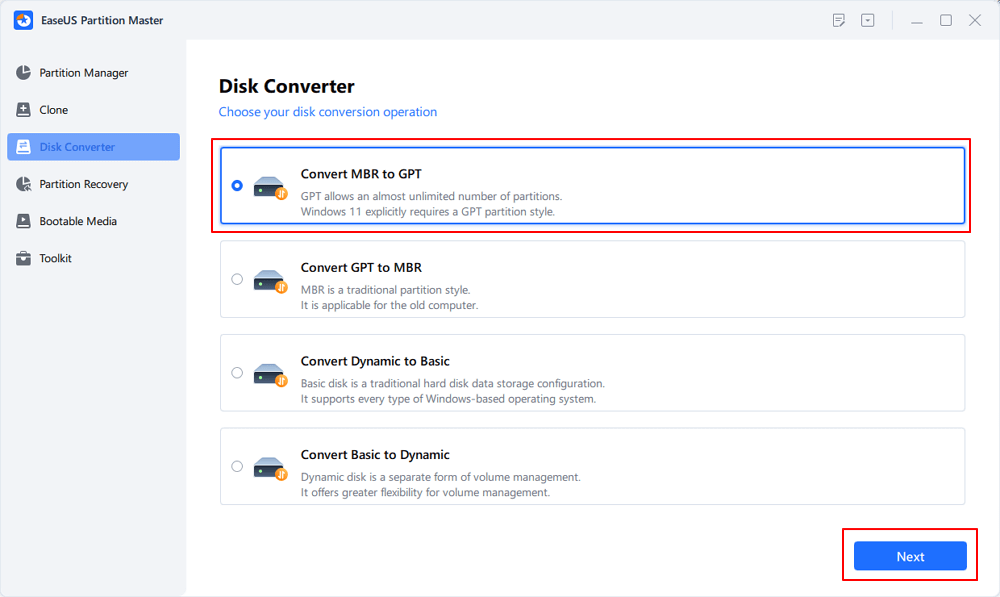 Step 3. After that, find and click the "Execute 1 Operation" button on the toolbar and choose "Apply" to start the conversion.
Next, follow the correct paths to change Legacy to UEFI and turn on Secure Boot. 
EaseUS Partition Master is also a reliable disk manager for Windows 10/8.1/8/7 and even Vista/XP users. Click to get it now.
#2. Bypass TPM 2.0 When Installing Windows 11 Using a Manual Way
If you've tried to install Windows 11 from a USB installation media on an incompatible PC or laptop, you'll receive the error "This PC can't run Windows 11" during the installation course. As we said, when your PC can't run Windows 11, it may be because your system doesn't have two security settings turn on, UEFI secure boot and TPM 2.0.
Now it won't be an issue anymore because EaseUS Partition Master can help you enable UEFI secure boot, and next the coming method can let you bypass TMP 2.0 and make Windows 11 install ready to go.
Step 1. When the installation error "This PC can't run Windows 11" appears, click on the Back button in the Windows Setup dialog as shown below.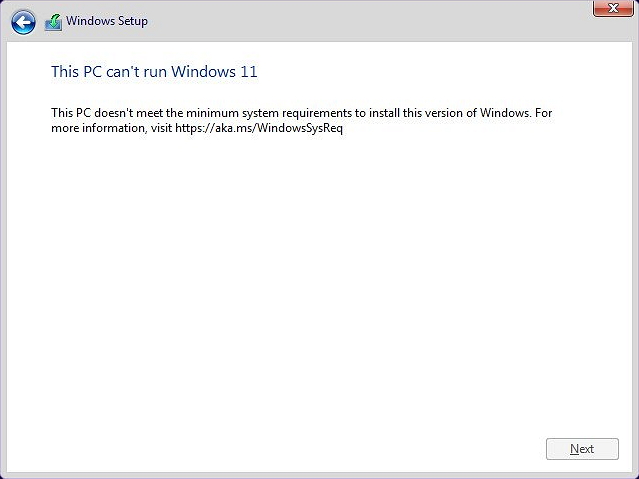 Step 2. Press Shift+F10 to open Command Prompt.
Step 3. In the Command Prompt window, type regedit and press Enter. This will help open the Windows registry window.
Step 3. Navigate to the path HKEY_LOCAL_MACHINE\SYSTEM\Setup. There, click on Edit > New > Key to create a new key named LabConfig.
Step 4. Inside the LabConfig, right-click in a blank space and click New > DWORD (32-bit) Value.
Step 5. Then name it BypassTPMCheck.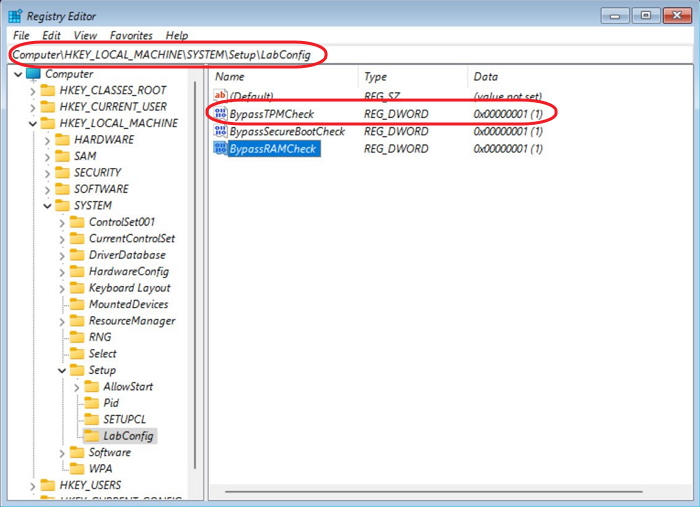 Step 6. Right-click on it and select Modify… option to edit the DWORD Value.
Step 7. Now give it a value of 00000001 and click OK.
Step 8. Now you have two DWORD values inside the LabConfig Key. And the screenshot will look like this:
Step 9. Now close both the registry and command prompt windows and go back to the installation procedure and follow the installation wizard to finish installing Windows 11 on your PC.
 Important

Similarly, you need to create another DWORD Value to bypass Windows 11 Secure Boot requirement if your PC doesn't support the Secure Boot, either. For this, create a new one and name it BypassSecureBootCheck. Then as we did above, give it a value of 00000001 and click OK.
How to Download and Install Windows 11 Using the Easiest Way
 If you're interested in a clean install of the latest version of Windows 11 on a computer from a bootable USB, try this method here. EaseUS Win11 Builder can automatically detect and find the latest genuine Windows 11 update from Microsoft and helps you to create a bootable USB drive for installing Windows 11 successfully.
Let's see the details:
Step 1. Connect an empty USB drive to Windows PC and DOWNLOAD EaseUS Win11 Builder.
Step 2. Run EaseUS Win11 Builder, and select to create a Windows 11 installation media to the USB drive.
Step 3. Once done, reboot the PC and set it to boot the computer from Windows 11 installation USB.
Once the computer boots on the USB disk, follow the onscreen instructions to install the new OS.
Step 4. Set Language, Time and currency format, Keyboard or input method, and click "Next" to move on.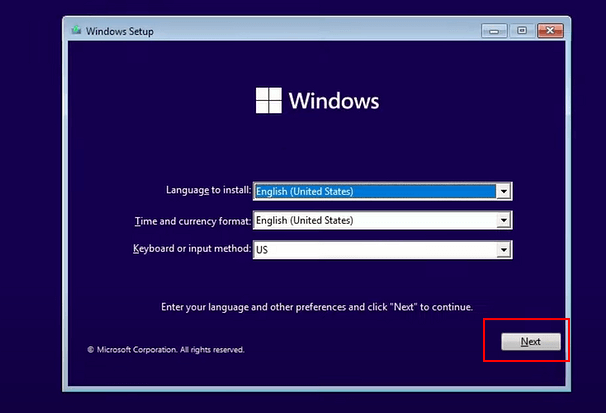 Step 5. Click Install Now to enter the next step.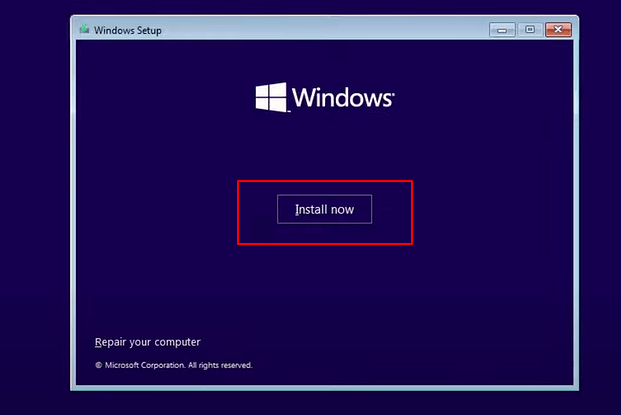 Step 6. Click I don't have a product key to continue.
Step 7. Select Windows 11 edition that you want to install and click Next to continue.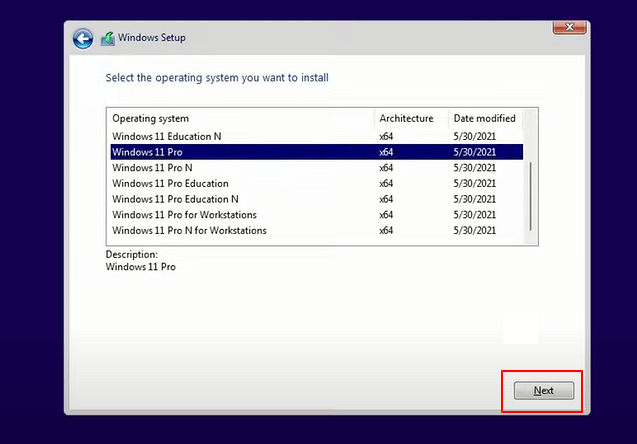 Step 8. Click to accept the Microsoft License Term and click Next.
Step 9. Click Custome: Install Windows only on the new disk.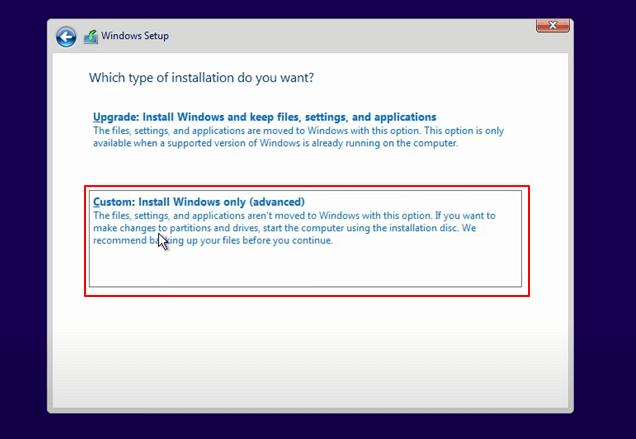 Step 10. Select the OS disk and click Next to continue.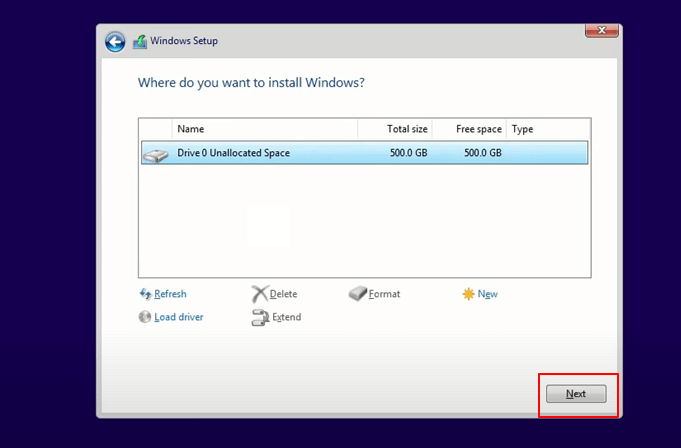 Step 11. Wait for the installing process to complete, the computer will restart automatically.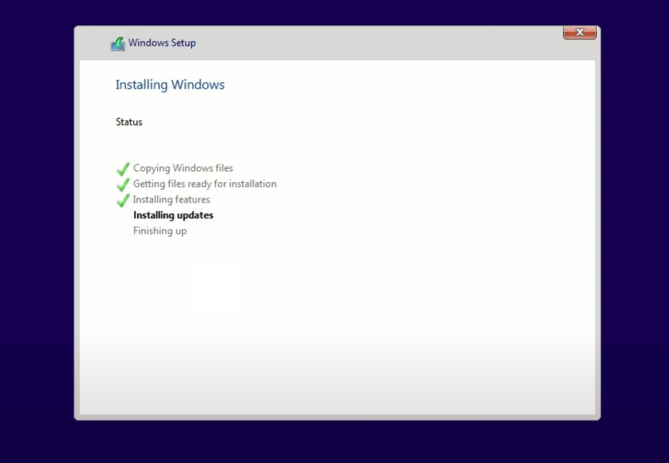 Then follow the on-screen guide to set up the computer. If your computer doesn't boot on the new drive, follow the next guide to enable it and set it to boot from the target disk.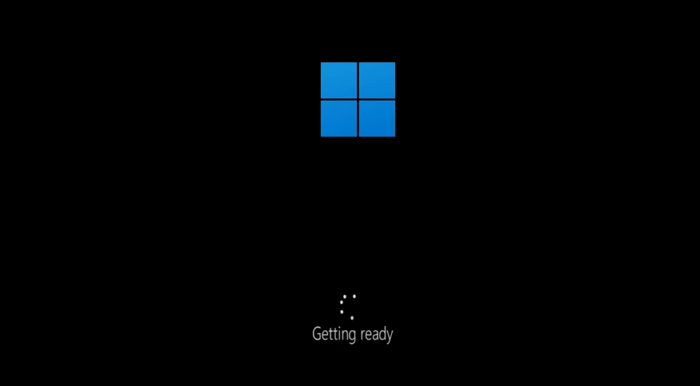 About the Author

Roxanne is one of the main contributors to EaseUS and has created multiple posts on digital devices like PCs, Mobile phones, tablets, Mac, etc. She loves to share ideas with people of the same interest.

Author Jean has been writing tech articles since she was graduated from university. She has been part of the EaseUS team for over 5 years. Her special focuses are data recovery, disk partitioning, data space optimization, data backup and Mac OS. By the way, she's an aviation fan!
Product Reviews
I love that the changes you make with EaseUS Partition Master Free aren't immediately applied to the disks. It makes it way easier to play out what will happen after you've made all the changes. I also think the overall look and feel of EaseUS Partition Master Free makes whatever you're doing with your computer's partitions easy.

 Read More

Partition Master Free can Resize, Move, Merge, Migrate, and Copy disks or partitions; convert to local, change label, defragment, check and explore partition; and much more. A premium upgrade adds free tech support and the ability to resize dynamic volumes.

 Read More

It won't hot image your drives or align them, but since it's coupled with a partition manager, it allows you do perform many tasks at once, instead of just cloning drives. You can move partitions around, resize them, defragment, and more, along with the other tools you'd expect from a cloning tool.

 Read More