Are you trying to move your old Mac to a new one? It requires you to transfer a series of applications and a large number of personal data with its settings to from one Mac to another? 
When it comes to data transfer on Mac, most users will mention Migration Assistant. Yes, at most times, it is the best choice to copy all of your documents, apps, user accounts, and settings to a new Mac from another computer. 
But what if your Mac computer is too old to work with Migration Assistant or Migration Assistant stuck and failed to work? While encountering such a situation, how can you transfer applications or data to new Mac without Migration Assistant?
What will you need to transfer applications and data to new Mac without Migration Assistant?
Here, you usually have two choices, to reinstall the applications manually or using third-party Mac backup software to complete the transfer job by disk clone. I think most users will be happy to choose the latter one because it can help them save all the possible tedious jobs that might be related to the first method. 
If it is the case, now the problem becomes how to find a reliable Mac cloning software. Here we would like to introduce EaseUS Todo Backup for Mac. With a wizard-like interface and a lot of advanced and flexible features, it can work as well as or even better than Migration Assistant in Mac data transfer. 
Steps to transfer data and applications to new Mac without Migration Assistant
1. Connect the new Mac to the old machine and launch EaseUS Mac cloning software. 
2. In the From drop-down list, select the old Mac disk that you want to clone.
3. In the To drop-down list, select the new Mac hard drive as the destination disk where you want to save the duplicate.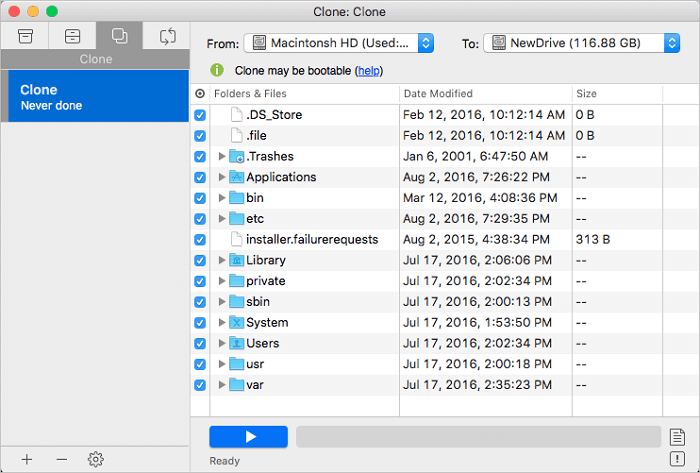 4. Set up the disk cloning properties. Here, you are allowed to exclude files or folders if necessary. 
5. Finally, click the Start button to execute the cloning operation.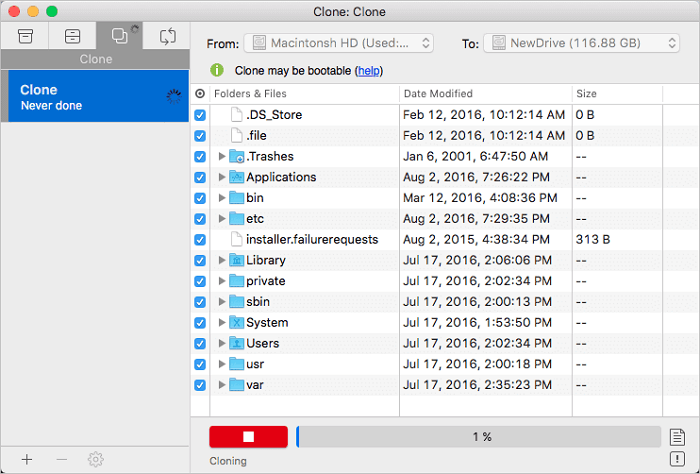 The above steps will help you transfer from old Mac to new Mac with the system, data, applications and settings.
EaseUS Todo Backup For Mac
Set up an automated backup schedule in stealth mode.
Compress backups to save storage space.
Encrypt your backup to protect privacy.
TRY IT NOW