Mac users attempt to backup Apple Mail to external hard drive for different reasons, for example, protect important messages from unexpected data loss disaster, transfer emails to external hard drive to save disk space, etc. Fortunately, there are many ways can help to manage this job. And each of these methods has its advantages and drawbacks. Next, we will introduce them in details one by one. 
Method 1. Backup Apple mail using Time Machine
When it comes to Mac backup, Time Machine is always the first method to be mentioned. To backup Apple Mail emails, just right click Time Machine icon in the Dock and select 'Back Up Now' from the pop-up menu. 
Drawbacks: 
Method 2. Backup Apple mail using Export Mailbox feature
Mail's Export Mailbox option is a feature which is attractive for users who want to remove messages entirely from Mail while still holding onto copies. With it, you can easily archive email in Apple Mail. To backup Apple mail, you should: 
First, create a mailbox. Just open Mail and go to Mailbox > New Mailbox, then drag and drop those messages you want to the newly-created mailbox. 
Then, start to export a mailbox. Right-click on the mailbox in the sidebar and choose "Export Mailbox". Next, choose a destination for the .mbox file and click "Choose".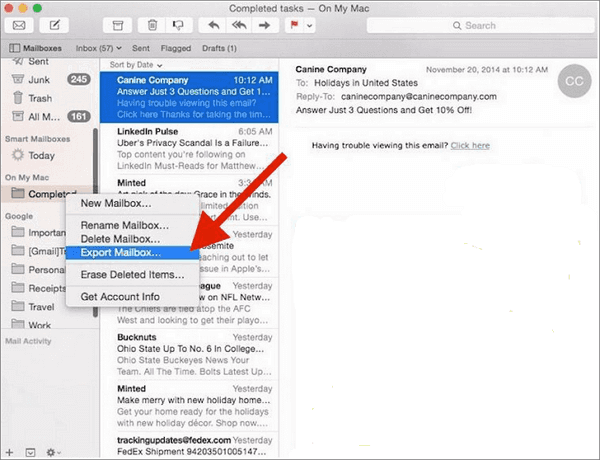 Drawbacks: 
There are users said that they have lost their emails while archiving apple mail emails as their emails got corrupted and sometimes some unknown errors occurred for no reason.
Method 3. Backup Apple mail using third-party Mac backup software
Due to the drawbacks mentioned above, it is inevitable that users may get some glitches while trying to backup apple mail emails and its mailboxes using Time Machine or Mail's Export Mailbox feature. In view of this, we think it is better to choose a safer alternative solution - EaseUS Mac backup software to manage the job. 
Step 1. Launch EaseUS Mac backup software, click the first Backup tab > Click + button at the left corner of the left pane to create a backup project - name the backup project and click OK.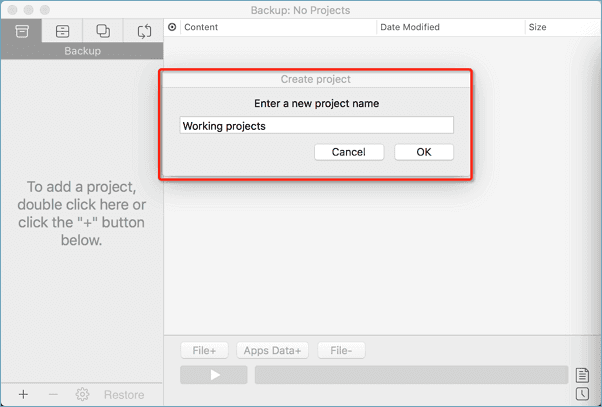 Step 2. Set up the backup destination where you want to store Mac Mail emails as backups, automatically backup frequency etc and click OK. Here, if you want to backup Apple mail to an external hard drive, please connect it to Mac before launching the backup software.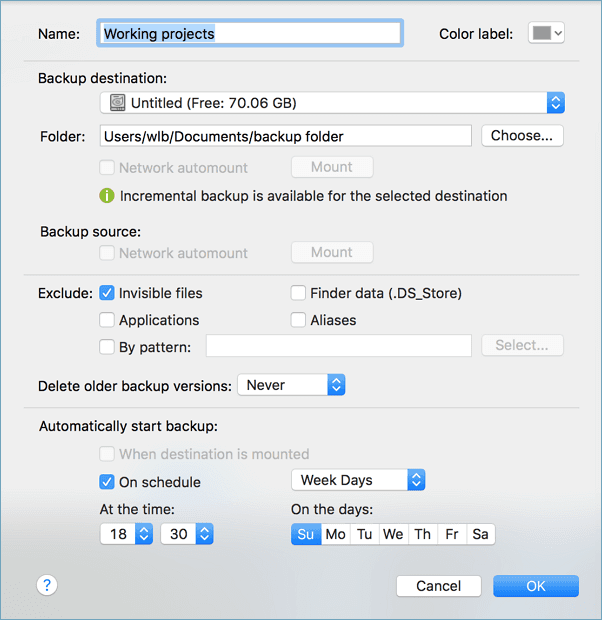 Step 3. Click File+ to selectively choose files and folders to backup and click the blue start button to backup your Mac mail emails now.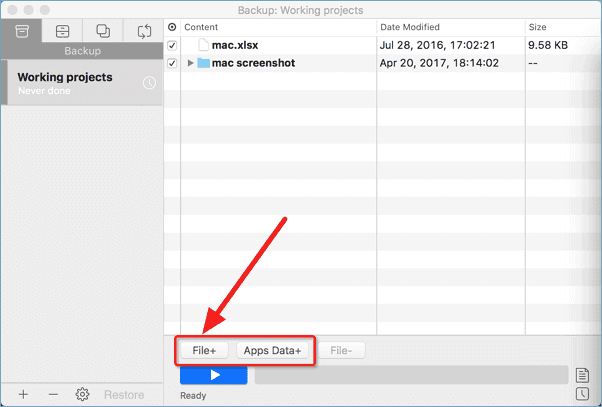 EaseUS Todo Backup For Mac
Set up an automated backup schedule in stealth mode.
Compress backups to save storage space.
Encrypt your backup to protect privacy.
TRY IT NOW