If your computer runs Windows 64-bit, you might have noticed that the hard disk contains a folder called SysWoW64. The file will be a new addition if you have previously used Windows 32-bit because it does not exist on that operating system version.
So, there are two folders related to this topic, namely, System32 and SysWow64. 64-bit files go in the System32 Folder, whereas 32-bit items go in SysWOW64. Both folders include Windows system files, such as EXE files that are a part of Windows and DLL files required by programs. But occasionally, third-party software applications add their own DLL files to these folders.
In this article, we will explore more about SysWOW64 and explain its place in the system.
What Is The SysWOW64 Folder in Windows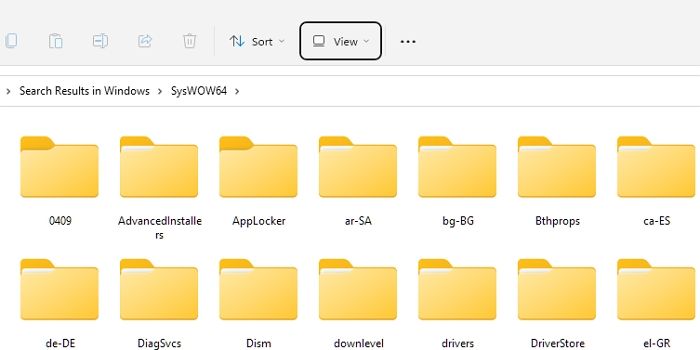 If you run Windows 64-bit, you might have noticed a folder on your hard drive named SysWOW64. But do you know what SysWOW 64 is?
Generally speaking, the SysWOW64 subdirectory is a Windows operating system component that enables 32-bit programs to operate on 64-bit Windows. Therefore, we will describe the differences between 32-bit and 64-bit Windows systems.
32-bit and 64-bit often describe how an information processing system handles data. Generally, a 64-bit Windows system can manage more random access memory than a 32-bit one. The maximum RAM size for the 32-bit version system is 4GB. However, the 64-bit system can accommodate more RAM and enable efficient use of extra RAM. Software compatibility is a significant aspect of both 32-bit and 64-bit systems. While 32-bit programs can only be run on 32-bit Windows PCs, 64-bit software can run both.
Is SysWOW64 A Virus
SysWOW64 is not a virus. It is a valid folder containing system files used to execute 32-bit applications on Windows 64-bit. This procedure works together with the Microsoft Windows System32 directory, which is in charge of organizing 64-bit files. Users have primarily referred to SysWOW64 as a virus because it occasionally consumes a significant amount of system RAM (40 GB or so). 
On the other hand, you can double-check your computer using trustworthy antivirus software or Windows built-in antivirus software, like Windows Defender, if you have severe concerns about the SysWOW64 Folder.
What Happens If You Delete SysWOW64
Some people are interested in discovering if they can delete the SysWOW64 Folder after learning some fundamental facts about it. Even worse, since the SysWOW64 uses a lot of system RAM, some users have viewed it as a virus.
However, since this Folder allows a 32-bit program to run on 64-bit Windows versions, it is not advised to delete it from the system. Instead, double-examine your computer system with a reputable anti-spyware program to see what is hidden in it if you have any significant concerns about this Folder. For example, cybercriminals can choose the name SysWOW64 incorrectly to conceal their malware, like crypto miners, on the system.
So, as the SysWOW64 Folder permits you to execute 32-bit apps on 64-bit Windows versions, it is not advised to remove the Folder. Therefore, SysWOW64 is not a virus but a part of the Windows system. So, if you delete SysWOW64 without any reason, it may affect the functions of your computer.
Can You Reinstall or Restore SysWOW64
How can you restore the SysWOW64 files if you have deleted any of them? You can restore those lost system data using the tools and options the Windows 11 and Windows 10 operating systems provide. To run them, all you need is system administrator access.
Method 1. Use System Restore Point 
System Restore allows Windows to restore all system files to where everything usually works. Follow these steps to system System Restore on Windows 10:
Step 1: Open Windows search using Win + S and type Recovery. Click to open when the Recovery tool appears in the result.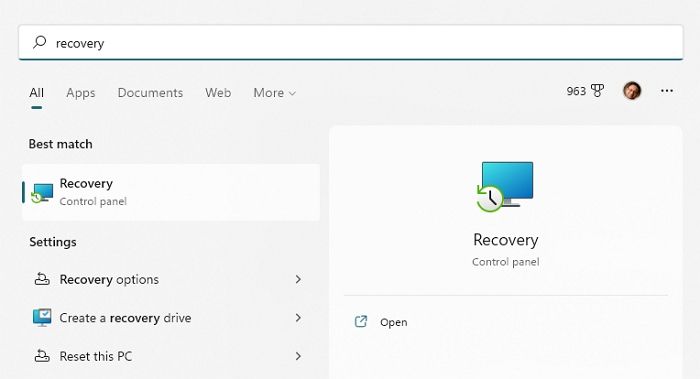 Step 2: Click on Open System Restore and the Next button. In the Recovery section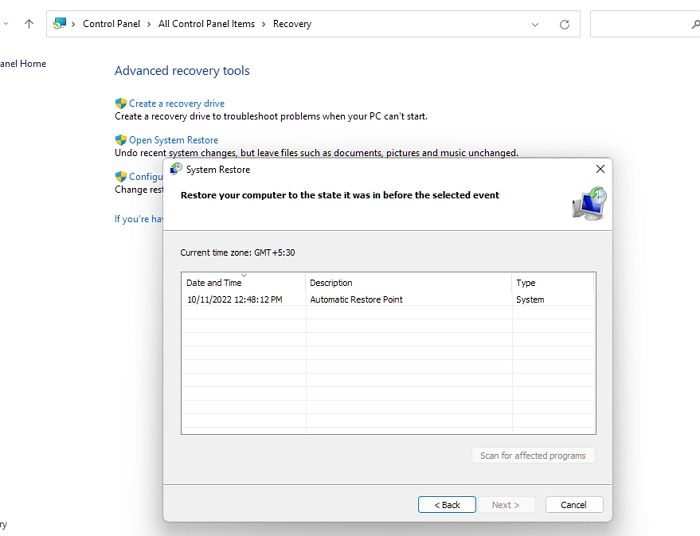 Step 3:  Select the restore point and follow the wizard until it restores the PC to the state where everything is working as expected. 
Method 2. Run System File Checker (SFC)
All current versions of Windows come with a program called the Windows System File Checker (SFC). One can fix corrupt system files in Windows with this tool. Also, you can launch the System File Checker from within Windows or from Windows recovery media with administrator rights.
Step 1: Press Win + X and click on Command Prompt (Admin) or Windows PowerShell (Admin). Click Yes to accept the User Account Control (UAC) pop-up.
Step 2: On the terminal, type sSFCscannow and press the Enter key.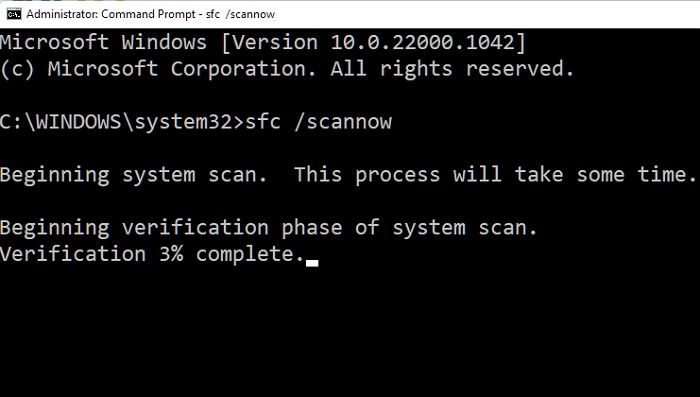 Step 3: The Windows system file checker utility examines the stability of the scanned files and, if necessary, will perform repairs. Restart the computer when the process is complete.
Method 3. Run Reset This PC 
Your data and most Windows settings are retained when you reset your computer, allowing you to perform a complete reinstallation and update of Windows. In some cases, a full installation could enhance your device's functionality, security, surfing experience, and battery life.
Step 1: Press Win + I > Update & Security > Recovery > Reset this PC > Get Started.
Step 2: Then select Keep my files. Choose Cloud download or Local reinstall.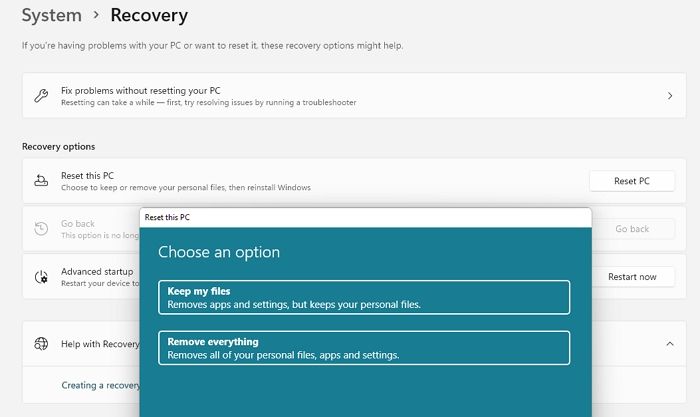 Step 3: Click Change settings, toggle off Restore pre-installed apps, and press Confirm.
Your PC will start the reset process.
How to Fix SYSWOW64 Folder Opens on Start
If anything opens when you log into your Windows PC, it's part of the startup. You can fix this problem using two methods:
Task Manager Startup section
Step 1: Open Task Manager using Ctrl + Shift + Esc, and switch to the Startup tab.
Step 2: Check if there is anything suspicious or unwanted that could be doing it. Any listed app that is enabled is part of the startup.
Step 3: You can also disable them and check if the issue persists.
Task Scheduler
Step 1: Open Run Prompt (Win + R), type taskschd. mMSC and press the Enter key.
Step 2: Expand the Task Scheduler list, and check each to determine if any of the tasks are reset to open the SYSWOW64 Folder.
What is The Difference Between SysWOW64 and System32
Both are system folders that house files or DLLs used by the entire system. However, they do not live up to their name because of hard-coded programming.
A 64-bit computer's 64-bit programs store:
The primary files under C:\Program Files, such as EXE.
The C:\Windows\System32 Folder houses 64-bit libraries in system-wide files like DLL and others.
However, 32-bit applications store:
Principal files in C:\Program Files (x86).
C:\Windows\SysWOW64 is the system-wide folder.
When installing 32-bit software, it will be redirected to C:\Windows\SysWOW64 if it attempts to establish its 32-bit DLL files into C:\Windows\System32. As a result, the System32 can now only store 64-bit libraries. Unfortunately, Microsoft could not eliminate it since many apps would have broken.
In a nutshell, 64-bit DLLs are located in the System32 Folder of Windows x64. The 32-bit DLLs are located in a separate SysWOW64 folder. Native 64-bit processes locate their DLLs in the System32 Folder, where they should be. The OS reroutes requests for 32-bit processes and displays the SysWOW64 Folder to them.
Conclusion 
So, from this article, you can understand that a SysWOW64 folder is not malware in most cases, and it is important not to delete it from your system even though it occupies ample storage space in your computer. Even if you accidentally deleted the SysWOW64 Folder, you can always restore or reinstall it by the methods mentioned in the article.
So to summarize, this post has explained what the SysWOW64 is and whether it can be eliminated from your computer.