The world's most cutting-edge desktop operating system, macOS Monterey, came into worldwide view in October 2021. Users can connect, accomplish more, and work more smoothly across various Apple devices thanks to new features in macOS Monterey. In this article, we'll provide you with all the information you need about the most recent iteration of macOS.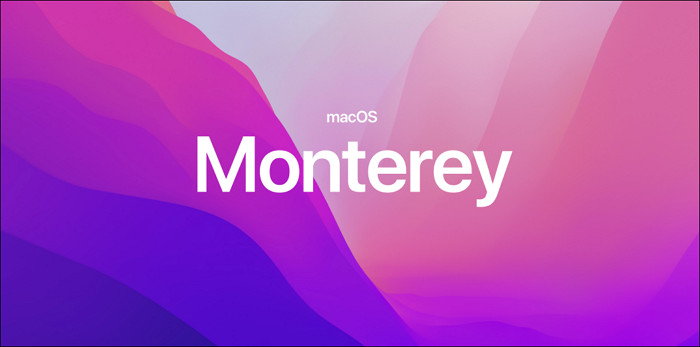 Development: What Is MacOS Monterey?
On October 25, 2021, Apple announced Monterey (version 12), the eighteenth system of macOS, at the 2021 Apple Worldwide Developers Conference. The name "Monterey" is the same series after cities on a coastline in California as version 11, Big Sur.

The general history of macOS
macOS Monterey is the current system for mac users. However, users can also downgrade to the previous system as they like. So, what's the difference between those systems? How does Monterey get its evolution?
When Apple unveiled Kodiak in September 2000, the story of macOS began in earnest. Users could acquire the first Mac OS X public version for $30.With very few exceptions, Mac OS has issued upgrades nearly every year since its debut in 2000. The names of big cats like the Puma, Lion, and Tiger inspired the names of the first several releases.
The naming practice later changed to include geographical names like Yosemite, Big Sur, and Catalina. The numbering scheme is also crucial in developing Mac OS: the first sixteen releases adhere to the 10. X scheme, but the current release and the one to come go up to the following number to be 11 and 12.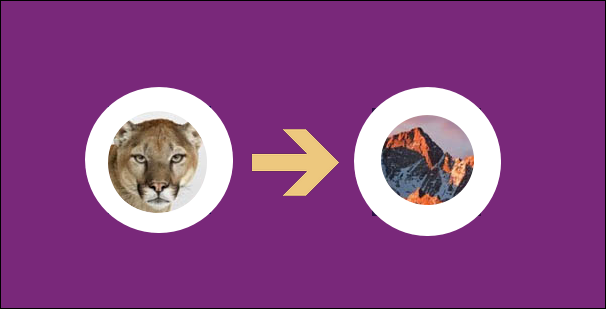 Version: What Is the Latest Version of macOS Monterey?
The most recent version is macOS Monterey 12.5, which came out in July 2022. Except for vital safety upgrades, this version of Monterey is probably the last to be issued. This September, the release of macOS Ventura is around the corner.
How many versions, and what are the characteristics?
Up to now, macOS Monterey has developed six versions. And the current version is mac OS 12.6. Like other generations, the system's performance differs and updates in various aspects. Here are all the versions of Monterey's history and features.
macOS 12.1 features. This version has introduced functions like SharePlay, Apple Music Voice Plan, Apple ID, Siri, and Search, iCloud+ subscribers, updates to Memories in Photos to the brand-new system macOS Monterey.
macOS 12.2 features. There weren't many new features included in this version. This software update also has a few other enhancements and fixes, including a security remedy for a critical Safari issue.
macOS 12.3 features. This version added part to the long-awaited Universal Control feature, which enables you to share a keyboard and a mouse between iPads and Macs.
macOS 12.4 features. This version includes bug fixes, the Studio Display Fireware Update 15.5, and slight changes for the Podcasts app.
macOS 12.5 features. In this version, macOS Monterey fixes a bug in Safari that could cause a tab to switch to the previous page. What's more, The TV app now includes features for pausing, fast-forwarding, and restarting a live sports event that has already started.
macOS 12.6 features. The macOS Monterey12.6 is the current version, featuring security updates.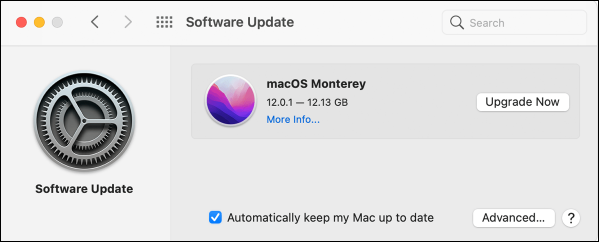 Features: What New Functions and Designs Make MacOS Monterey Offer?
With macOS Monterey, Apple polishes the experience from prior systems with a redesigned Safari, Universal Control feature, Share Play, and much more. Here are some significant parts of them.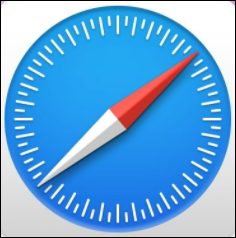 Safari
Safari received a significant refinement with macOS Monterey. Thanks to the simplified bar at the top, your website takes up less space on the page and changes to fit the colors of each site. And with Intelligent Tracking Prevention, trackers can no longer use your IP address to create a profile of you.
Besides, The new tab bar, which matches the page's color, has drawn the most attention and caused the most confusion. The Tab Groups feature also makes it simple to manage and sync tabs between Apple devices. It is handy for web users who frequently have numerous bills open.
Universal Control
It's pretty simple to attach your iPad to your Mac with Universal Control. The ability to utilize a single keyboard and mouse for both a Mac and an iPad was introduced with Catalina, yet it will take a stage to go further this time.
Share Play
Sharing an experience when watching a video, enjoying music, or even using an app session while on a FaceTime conversation is accessible with macOS Monterey's SharePlay function. The users can manage the media that is playing during the call, and they can even create a playlist. Apple Music and Apple TV are compatible with SharePlay.
AirPlay to Mac
AirPlay to Mac lets you instantly play material from your iPhone on your Mac's display by making your Mac an AirPlay destination.
To Wrap It Up
Despite not reinventing the Mac experience, macOS Monterey does provide several beneficial new features and performance enhancements that boost the value of Apple's current portfolio of desktops and laptops.
While we wait for the much-anticipated OS, macOS Monterey improves video calling, web browsing, and total enjoyment on Macs.